These past few days have given us a sweet taste of springtime weather here in Richmond, and we are ready for it! Come visit us this March to enjoy some fabulous events, along with our outstanding cuisine and craft beverage scenes (and hopefully some more lovely weather as a bonus). Mark your calendars and book a trip to Richmond soon! Don't just take our word for it. Forbes says Richmond is one of the "10 Coolest U.S. Cities to Visit in 2018" so what are you waiting for? Here are fourteen enticing reasons to come see us in March!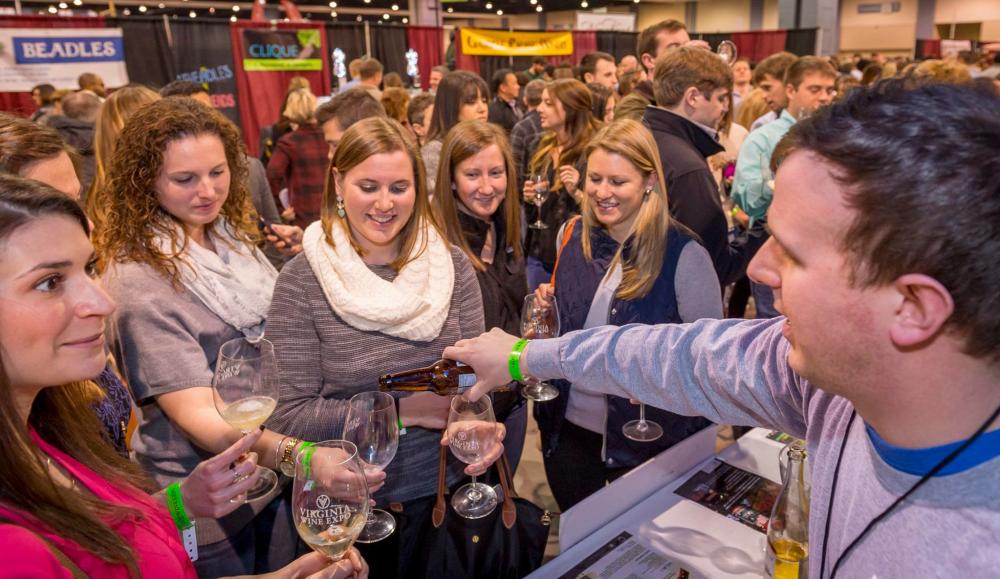 Virginia Wine Expo
Main Street Station
February 27 - March 4, 2018
The 11th annual Virginia Wine Expo moves to a new location this year - the revitalized Main Street Station in historic Shockoe Bottom. The wine expo is a national destination event celebrating Virginia's extraordinary wines and the Richmond region's culinary, historic and cultural excellence. Taste and savor an extensive selection of wine while meeting the owners and winemakers behind Virginia's emergence as a major international wine destination. Also, for the first time, the VWE will feature Virginia distilled spirits. In addition to the extremely popular Walk-Around Grand Tastings, this year's event schedule is packed with exceptional wine and food experiences that highlight many of RVA's local chefs and restaurants.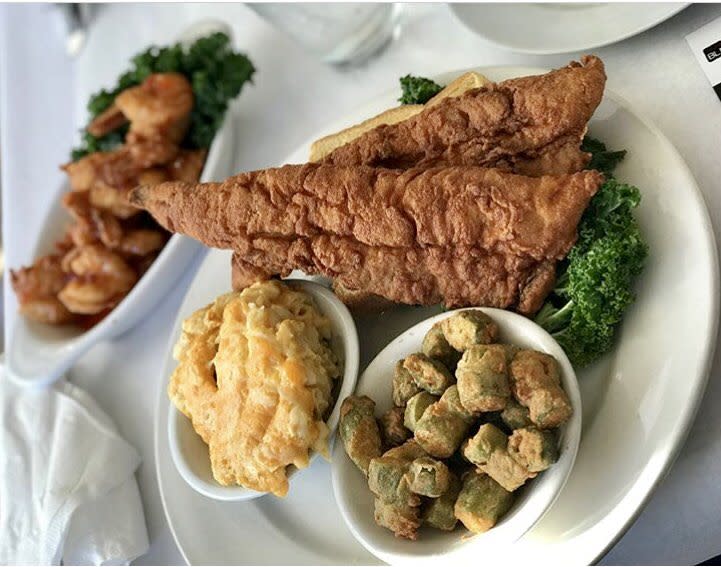 The Richmond Black Restaurant Experience is a celebratory week dedicated to supporting Richmond's black-owned restaurants and promoting the region's thriving culinary scene. Bring your appetite and pack your stretchy pants in preparation for an abundance of great eats!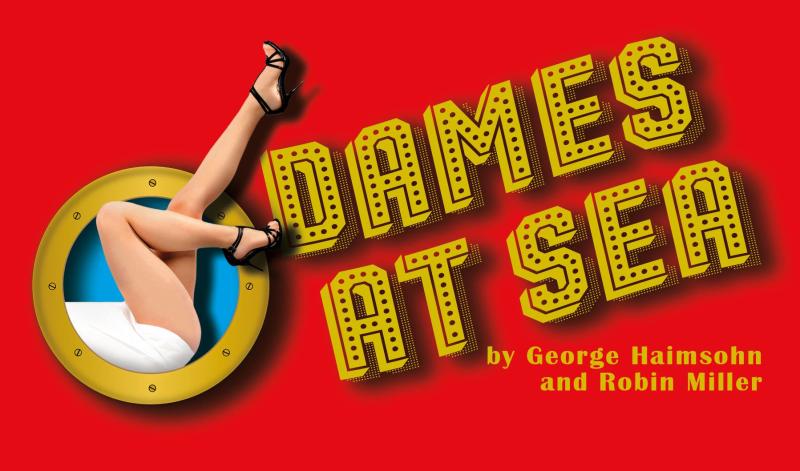 Dames At Sea
Swift Creek Mill Theatre
March 8 - May 5, 2018
A tap-happy gem of a show that celebrates the golden era of movie musicals, Dames at Sea is the show that brought stardom to a 20-year-old Bernadette Peters and continues to delight audiences today! It's a tongue-in-cheek version of those large, flashy, 1930's Busby Berkeley-style musicals in which the naive chorus girl arrives in New York on the bus, steps into a role on Broadway and becomes a star. Expect lots of corny fun, great singing and dancing and, of course, a very happy ending in this musical by George Haimsohn and Robin Miller.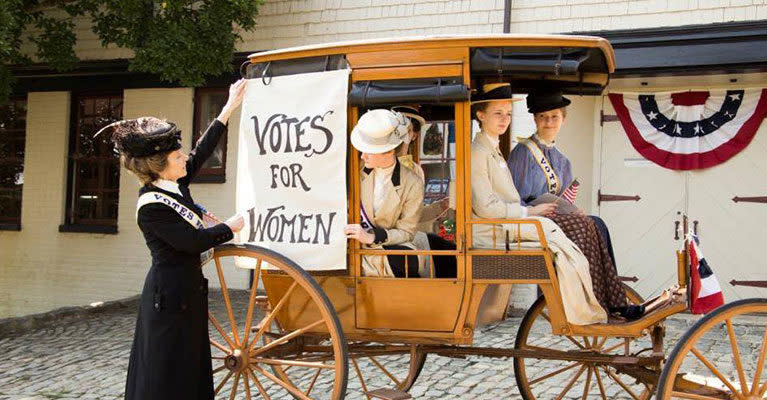 Persistence: The Saga of Woman's Suffrage
Maymont's Garden Hall, located at the Historic Estate Entrance
March 11, 2018, 2:00 p.m.
Travel the decades-long path forged by our grandmothers, their mothers and other countless citizens who struggled to gain universal suffrage for American women in the early 20th century. A living history rally and dynamic presentation reveal the gains and setbacks in achieving the right to vote, the changing roles and opinions of women during the era, and a story of conflict within Maymont's own family. Who worked tirelessly for passage of the 19th amendment? Who opposed it? All is revealed during this lively program. Show your Voter Registration ID and receive a program memento! Register online.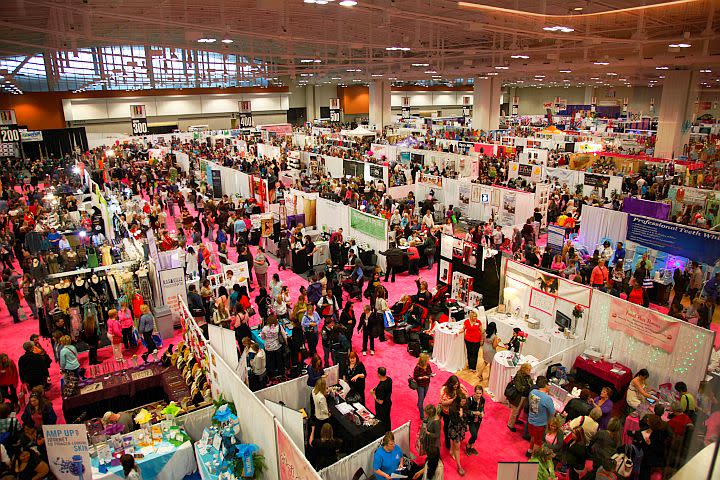 Southern Women's Show
Richmond Raceway Complex
March 16-18, 2018
Shop, sample and share the fun at one of Richmond's favorite events for women, the Southern Women's Show! Discover hundreds of boutiques filled with the latest fashions, trendy jewelry, gourmet treats, health and beauty, and so much more. Enjoy fashion shows, top chefs, and celebrity guests. Bring your mom, sister, and best friend and spend the day doing everything you enjoy with the ladies you love!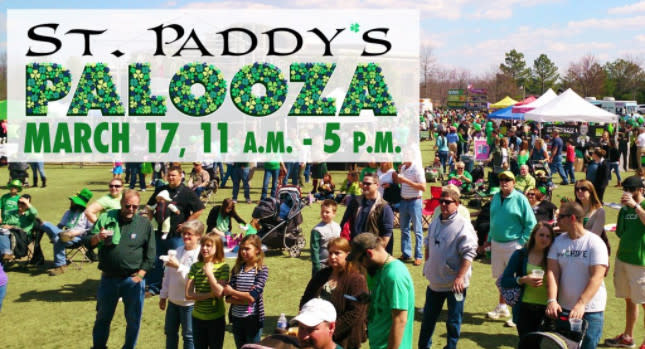 St. Paddy's Palooza
Innsbrook Pavilion
March 17, 2018, 11:00 a.m. - 5:00 p.m.
Want to celebrate St. Patrick's Day with a fun, family-friendly Irish-themed festival? Innsbrook's 9th annual St. Paddy's Palooza is where you want to be! Satisfy your senses with delicious food, festive live music, and a great selection of craft beer and wine. The kiddos will have a blast in the KidsZone, where pony rides, face painting, a juggler, bouncy house and petting zoo await. There's tons of colorful fun to be had in the 77,000 square foot Balloon Cave! Enjoy authentic bagpipers as they resound traditional Irish hymns. Browse through countless local craft vendors and find some unique gifts and goodies. St. Paddy's Palooza benefits the St. Baldrick's Foundation, a not-for-profit organization with the aim of raising funds to help find cures for children with cancer. Have fun, make memories, and give back as you celebrate St. Patrick's Day!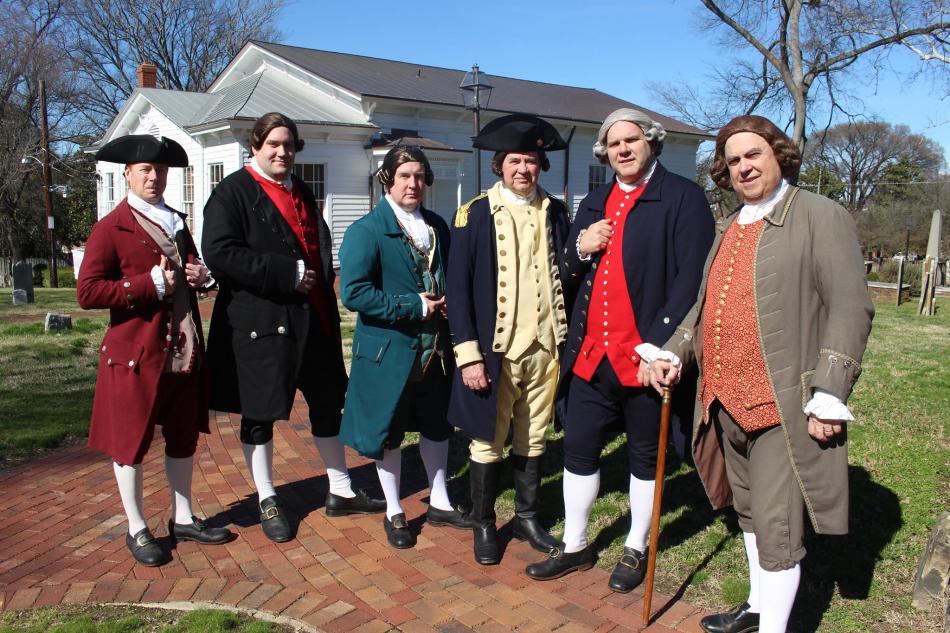 Watch history come to life with this special evening show, on the (almost) 243rd anniversary of Patrick Henry's famous speech of March 23, 1775 delivered at St. John's Church (then known as Henrico Parish Church). Professional actors in 1770s attire portray nine delegates, including Patrick Henry, Thomas Jefferson, and George Washington, who engage in the debates and arguments of the Second Virginia Convention, which culminate with Patrick Henry's immortal "Give me liberty or give me death!" speech. The event is free and open to the public, but you may purchase a $5 ticket to reserve a seat at the forefront of history!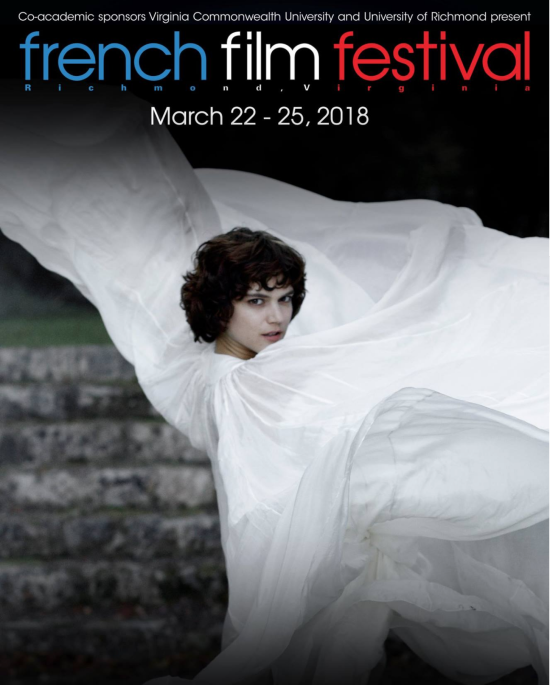 Richmond's 26th annual French Film Festival showcases a diverse sampling of France's newest feature films by established directors, as well as short films by the next generation of groundbreaking French filmmakers. Recognized as the most important French film festival in the country, it has introduced more than 700 French and francophone films to American audiences. The festival has welcomed more than 850 directors, screenwriters, actors, cinematographers, music composers & artists-technicians to Richmond over the past 26 years. That's pretty impressive if you ask us! Come watch some excellent films at the historic Byrd Theatre, participate in a Q&A session with directors and/or actors, and meet fellow Francophiles at this fabulous festival!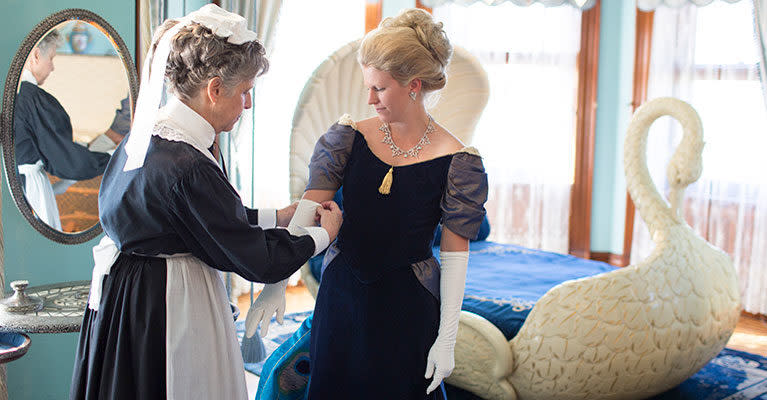 Richmond's most renowned historic homes and museums offer visitors a "passport" to time-travel during a special admission-free weekend. All sites will offer complimentary admission to visitors who show a Time Travelers Passport available via download. You can show the passport on your phone or print a hardcopy.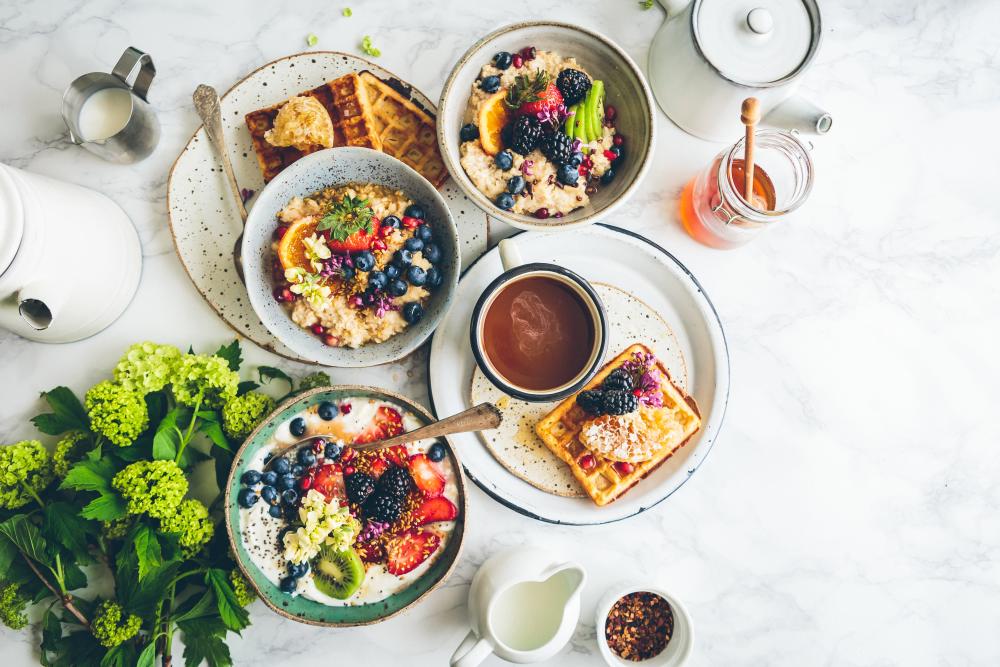 Brunch lovers rejoice! There's an entire weekend devoted to your favorite late-morning meal! Come get your brunch on with us during the 3rd annual Richmond Brunch Weekend on March 24-25th. Enjoy delicious brunch dishes at restaurants across the region and tag your social media photos with #RVABrunchWeekend for a chance to win some great prizes! Your brunching also supports a worthy cause - a portion of proceeds will benefit Massey Cancer Center. Bring on the mimosas!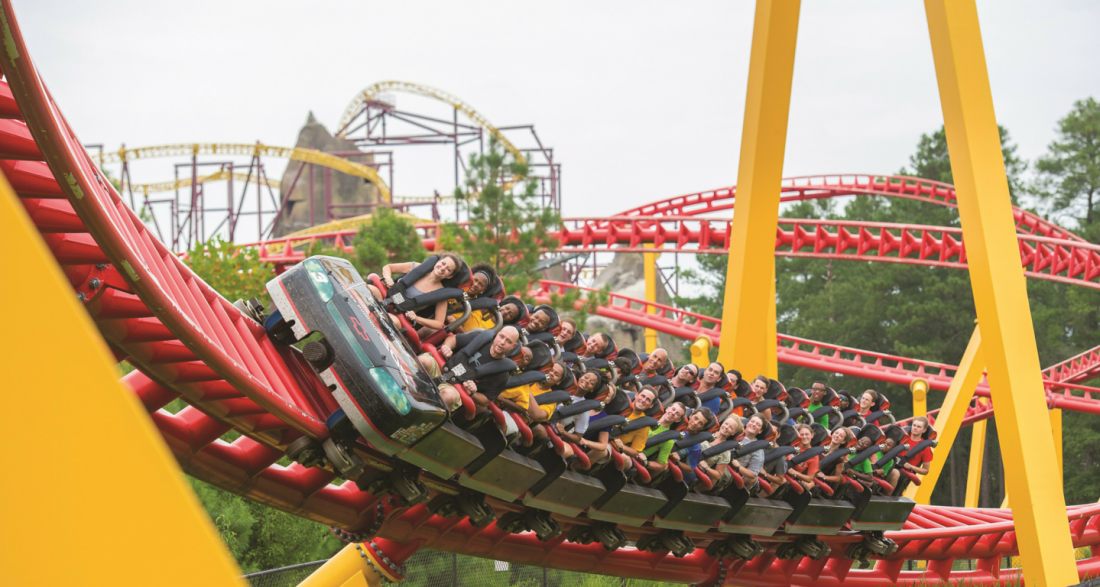 Grab your friends and family and come to Kings Dominion – Virginia's ultimate destination for fun! With more than 60 rides, shows, and attractions, there's everything you need to create lifelong memories. Thrill-seekers will get their fix with one of the East Coast's largest collection of roller coasters, including Intimidator 305, which stretches 305 feet tall and screams at more than 90 miles per hour. Families will delight in the zany rides at the recently expanded kids area, Planet Snoopy, featuring Snoopy and the entire PEANUTS™ gang. There's also some very exciting news for 2018: Twisted Timbers, a new hybrid roller coaster and the first of its kind in the mid-Atlantic, will be making its debut this spring! Stay tuned!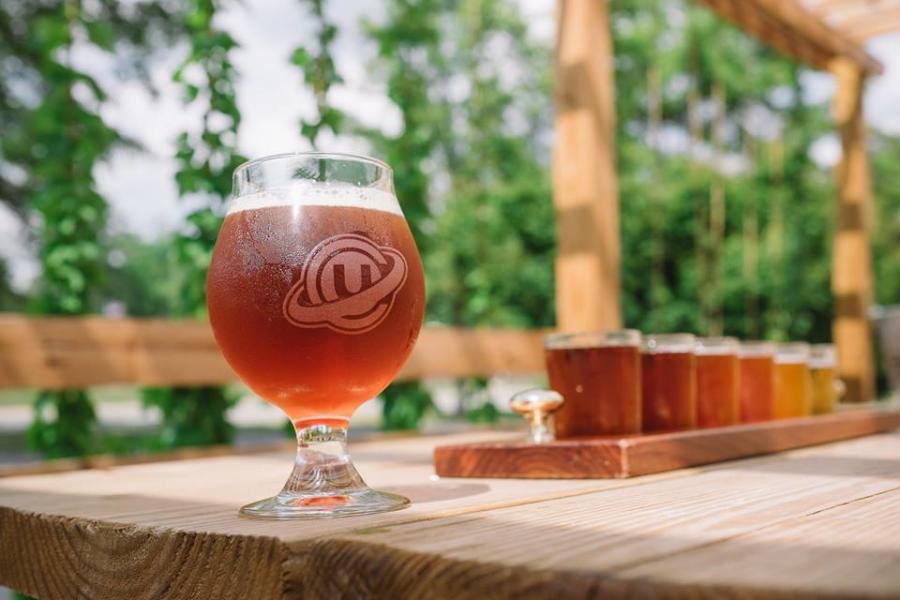 Southern Food Festival
Center of the Universe Brewing
March 24, 2018
Get ready for the first ever Southern Food Festival and Amateur Southern Dish Competition at Center of the Universe Brewing! Five wonderful food vendors (Grandpa Eddie's Alabama Ribs & BBQ, Mean Bird, Jake's Place, Mama J's, and Early Bird Biscuit Co.) will each show off their Southern Food Specialties with $3 small plates for you to savor while enjoying the festivities. Delicious southern cuisine will be complemented by some awesome music from Buckville Hootenanny and Commonwealth Bluegrass Band. Two special beer releases will add the icing to the cake. This event will benefit the Ashland VA Rotary Club, who will hold raffles and a silent auction for charity. The YMCA will also be on site hosting fun activities for kids. 
 

The 33rd annual Church Hill Irish Festival kicks off on March 24th at 10:00 am. You can expect a whole lotta fun and festivities to follow! This family-friendly event offers children's games, face painting, Irish-themed crafts, and a large children's play area. Over thirty Irish vendors will be in attendance, and of course it wouldn't be a real festival without some tasty food and refreshing beverages. Enjoy Irish Lasagna prepared by the Ladies of St. Patrick's, Fish and Chips and other favorites provided by Rare Olde Times Irish Pub, and plenty more. Proceeds of the Irish Festival will benefit a whole host of awesome organizations, so you can feel great knowing that your attendance helps out the community! Sounds like a win-win to us!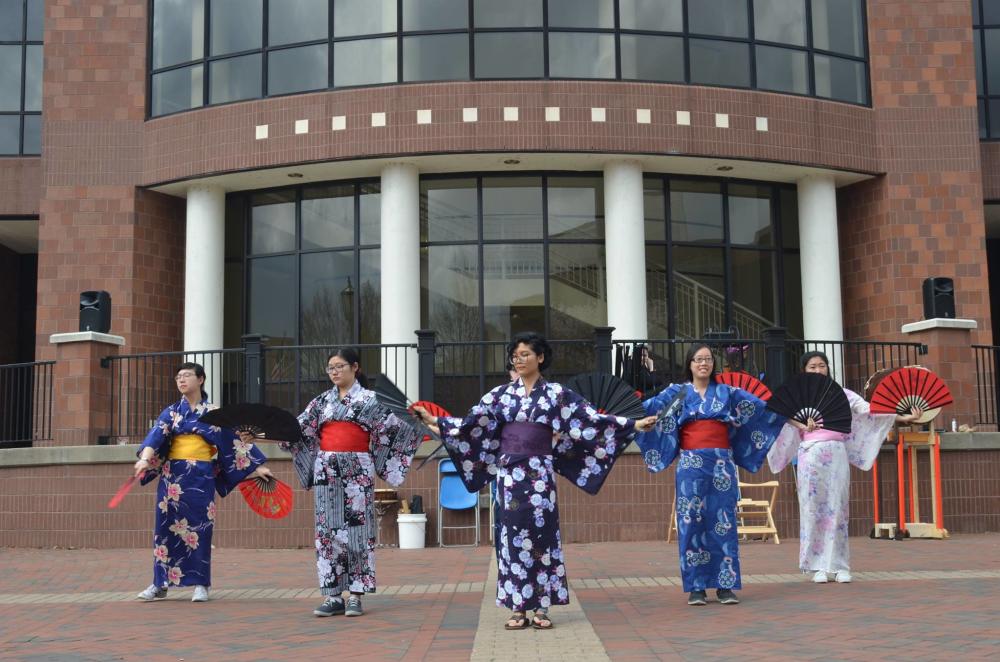 The 4th annual RVA Cherry Blossom Festival aims to spread Japanese culture while also celebrating the coming of spring through the blossoming cherry blossom trees. Come see traditional and Japanese culture based performances including Taiko, martial arts, dancing, and more! This family-friendly festival also includes games, arts and crafts, and other festive events to keep you entertained throughout the day. Rain or shine.