Summer might be coming to a close, but there is a lot to look forward to as fall approaches in the Richmond Region! From food festivals and live music events to NASCAR racing, craft beer fests, and cultural arts activities, we've got more than enough to keep you entertained all autumn long!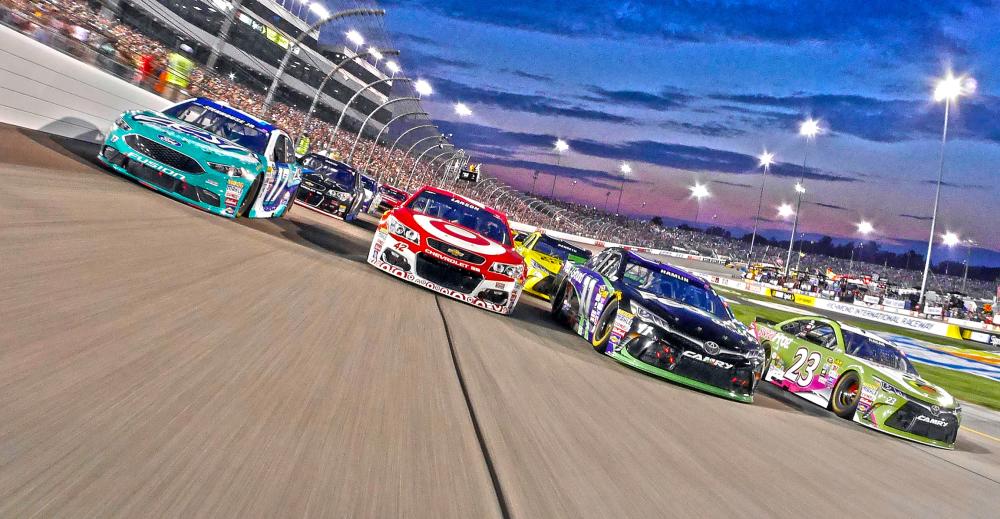 Get ready for some high-octane family fun as NASCAR speeds into Richmond Raceway for two nights under the lights this September! Watch rising stars duke it out against battle-tested veterans during the Virginia529 College Savings 250 NASCAR XFINITY Series race on Friday night. With brake rotors glowing, sparks flying, and the stars shining bright, cheer on your favorite drivers Saturday night at the Federated Auto Parts 400 Monster Energy NASCAR Cup Series race. Witness history at the "Last Race to Make the Chase," where the regular season champion will be crowned. Get your tickets today for an epic race weekend in Richmond.

Beer & Wine Classic
Maymont - Carriage House Lawn
September 8, 2017, 7:00 - 10:30 p.m.
Maymont's annual Beer & Wine Classic is always a hit for craft beer and wine lovers! Guests can sample some of Virginia's finest beverages from 14 local breweries and wineries, all while enjoying delicious food, live music from The Whiskey Rebellion, a lawn game zone, and a prop-filled photo booth. Tasty treats will be available for purchase from Continental Divide, Bikini Panini, and Slideways Mobile Bistro. 21+ event.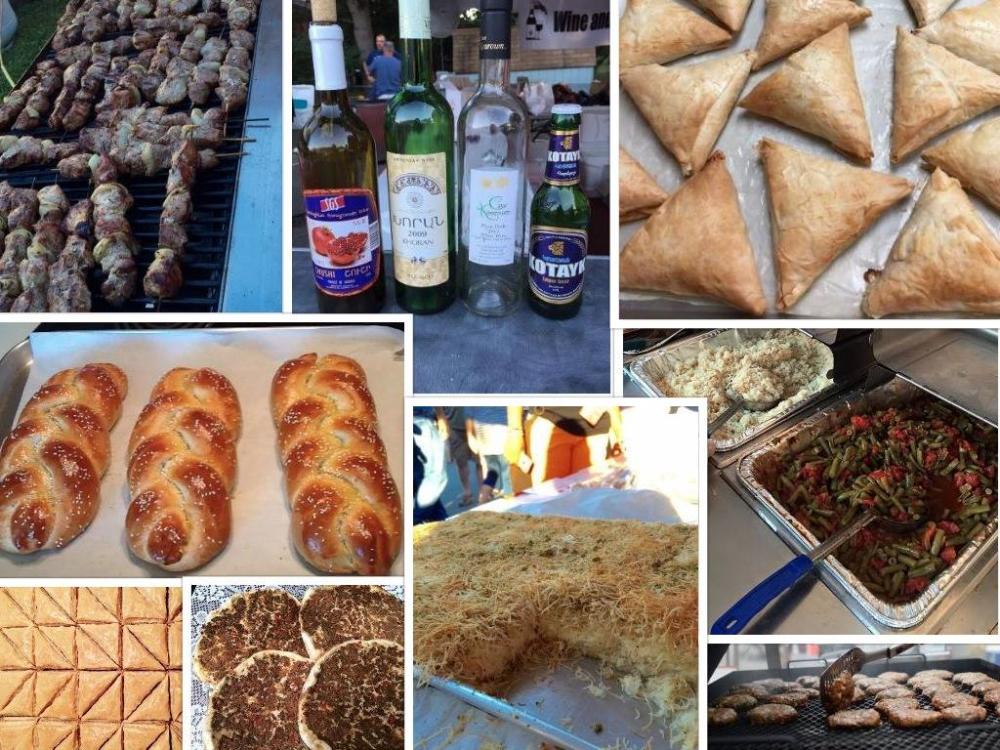 Armenian Food Festival
St. James Armenian Church, 834 Pepper Avenue, Richmond, VA 23226
September 8-10, 2017
In 1956, the Armenian community of Richmond founded St. James Armenian Church. Two years later, the parish began the Annual Armenian Food Festival, the oldest festival in the Richmond area. Food is lovingly prepared by members of the church family. Visitors can also enjoy Armenian wines and beers.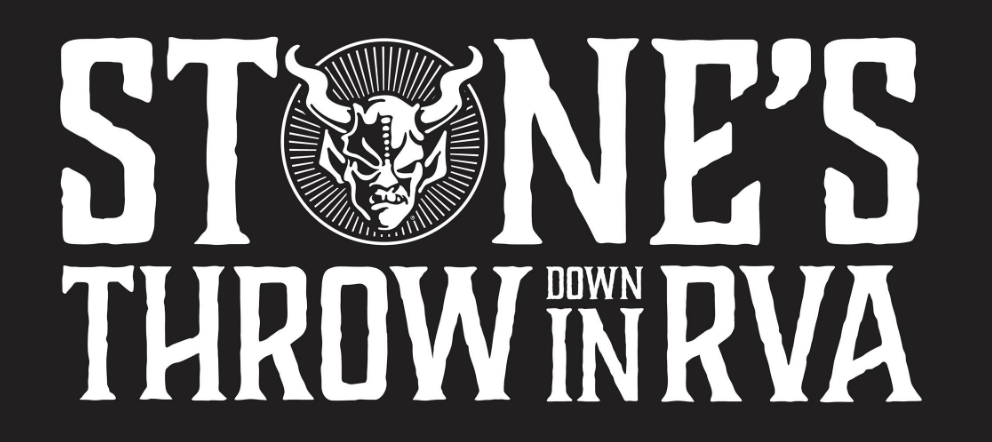 This September, Stone Brewing is celebrating one year of being in Richmond with a Throwdown on Brown's Island. The festival will entwine independent craft beer with a full day of music as vibrant and distinctive as Richmond itself. Musical acts include Lettuce, The London Souls, NO BS! Brass Band, JEFF The Brotherhood, The Bright Light Social Hour, and Pontiak. Doors open at noon and craft beer from Stone Brewing and friends will be available for purchase. All ages are welcome. Rain or shine.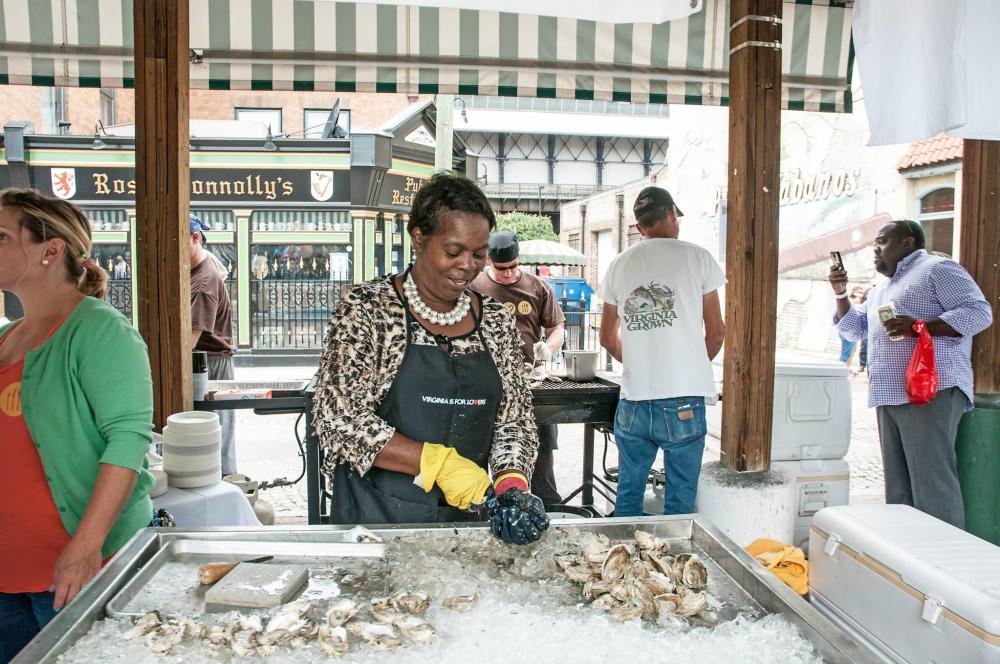 Shockoe on the Half Shell
1615 East Broad Street
September 10, 2017, Noon - 5 p.m.
Virginia is for oyster lovers! Join us in the Bottom to celebrate one of Virginia's most iconic foods. It's the 10th Annual Shockoe on the Half Shell festival! Come sample old favorites and discover new ones! Some of the area's most popular restaurants and oyster shuckers will serve up every kind of oyster – smoked, grilled, roasted, fried, and on the half shell (obviously).

The 2nd Annual Afrikana Independent Film Festival returns to Richmond this September. The festival showcases cinematic works from emerging and established filmmakers throughout the African diaspora, while focusing on the global Black narrative. Throughout the weekend, you can expect plenty of movie screenings (obviously), fun after-parties, and thoughtful discussions about the films.

St. Benedict Oktoberfest
St. Benedict Catholic Church
September 15-17, 2017
The 13th Annual St. Benedict Oktoberfest will again be three days chock full of German family fun! Get your dirndls and lederhosen ready! This annual parish-sponsored event was initiated in 2005 and has grown into a much-anticipated Richmond festival every September. This annual German-themed celebration offers German music, dancing, food, and plenty of beverages to go around!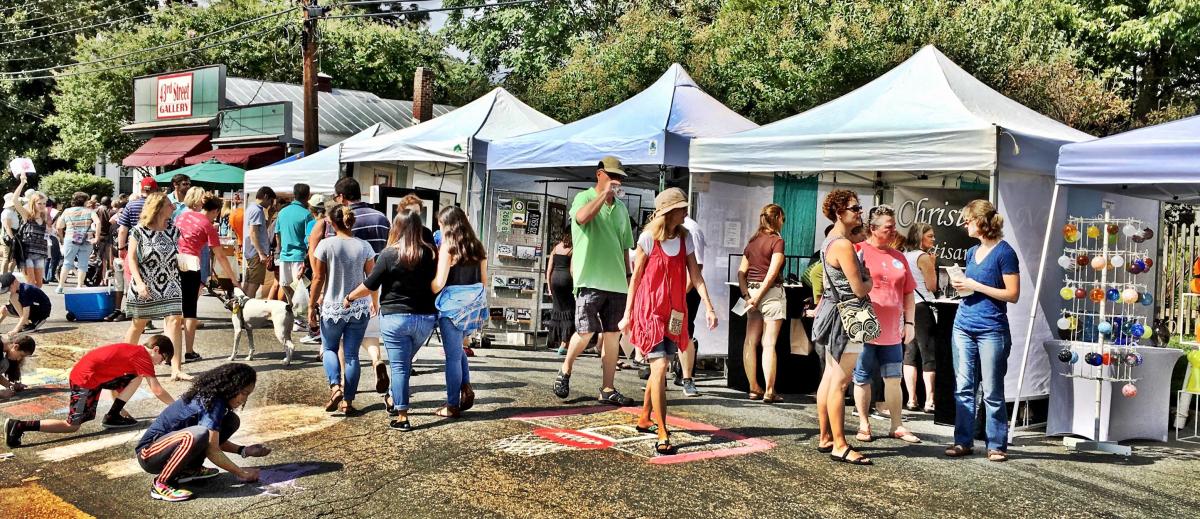 From street art to fine art, the 24th annual 43rd Street Festival of the Arts has something for everyone. Join the fun at this 26th annual juried show of regional artisans in the Forest Hill Neighborhood. Music line up includes Susan Greenbaum, The Illbillys, Tin Can Fish Band, Bluz Catz, and Janet Martin.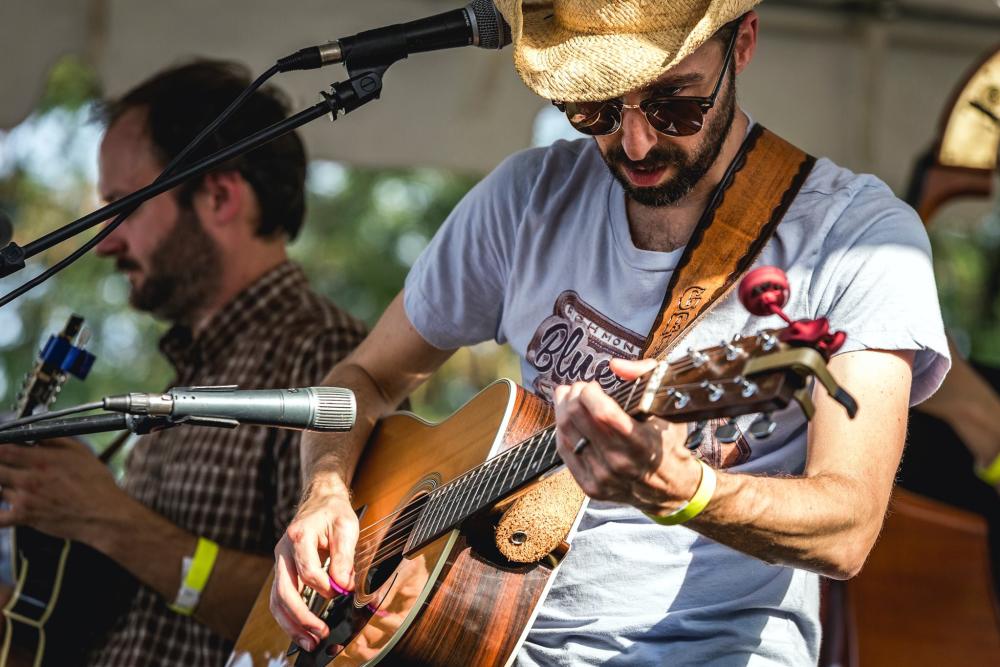 Bluegrass fans, mark your calendars for the fifth annual Richmond Bluegrass Festival! Get ready for an all day celebration of bluegrass music paired with unique beers on draft and plenty of food trucks.  This event is FREE and all ages are welcome! The taps will begin flowing at 1:00 p.m. Live music begins at 2:00 p.m. with Sweet Yonder. Other bands include Slack Family Bluegrass Band, River City Band, Dragon Run, and The Hot Seats. Don't miss it!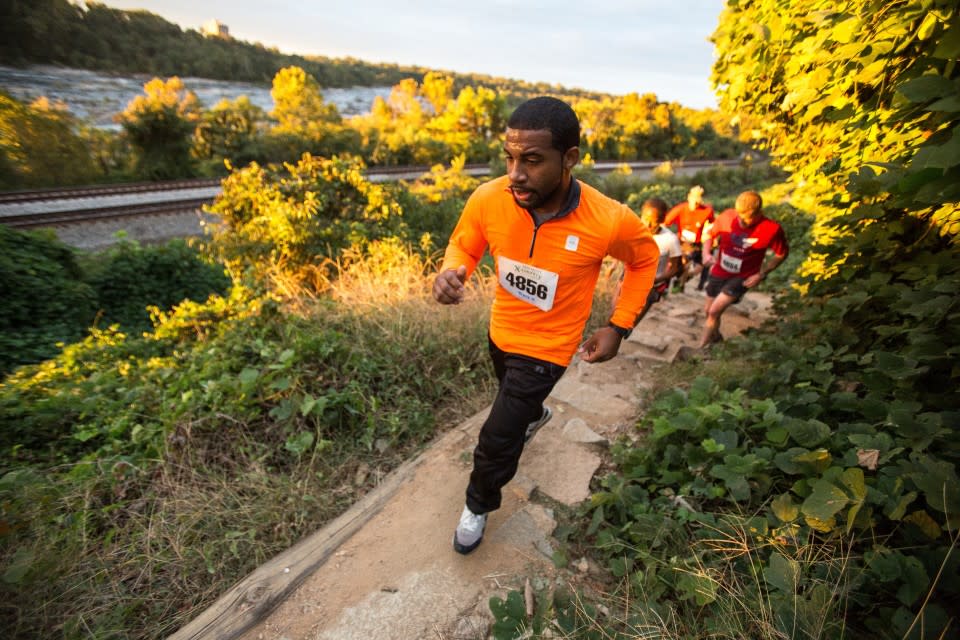 Calling all beer drinkers with a trail running problem! Get ready for the third annual Trails & Ales presented by Capital Ale House trail run and beer festival! Changing leaves, crisp breezes, views of the river…nothing says fall like trail running in RVA! In addition to foliage filled running scenery (and beer drinking), there will be food trucks and music for runners and friends. With two distance options (8-miler and a 5k), we think this is one event every trail runner can get excited about! So ditch your pumpkin spice lattes and pie scented candles (did we really just write that?!) and put some grit in your fall festival!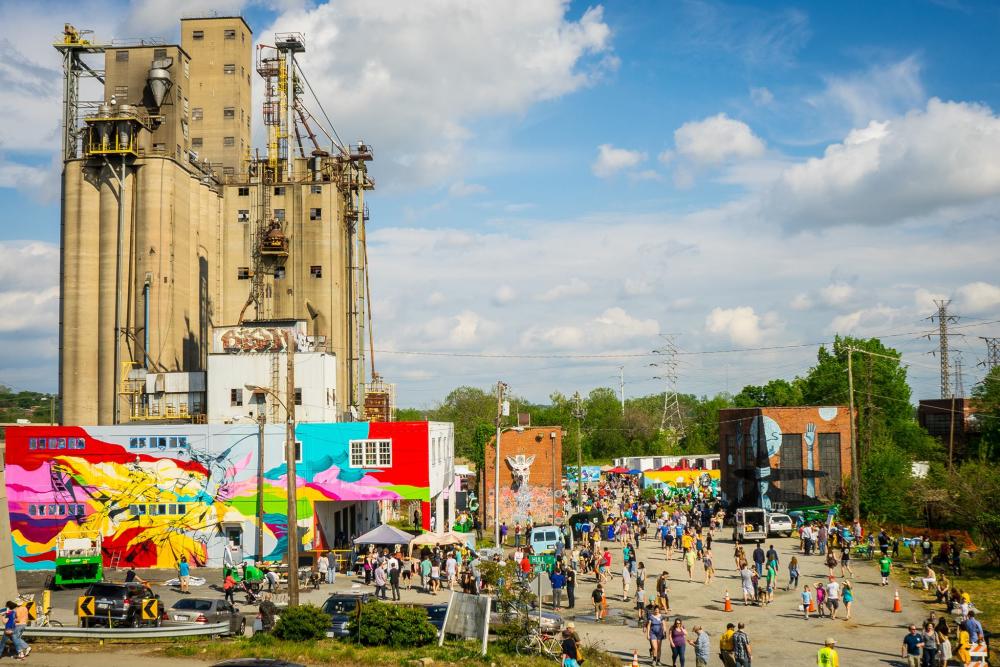 Watch art - and a baseball stadium - come to life at the RVA Street Art Festival! The 4th edition of the RVA Street Art Festival will take on its biggest canvas to date this fall at The Diamond, home of the Richmond Flying Squirrels. The festival showcases amazing local and national artistic talent and adds color and creativity to communities across the region. Watch as RVA's iconic baseball stadium is transformed into a canvas of mixed-media art, painted murals, projection lighting, landscape art, stairwell art, drone art, and more!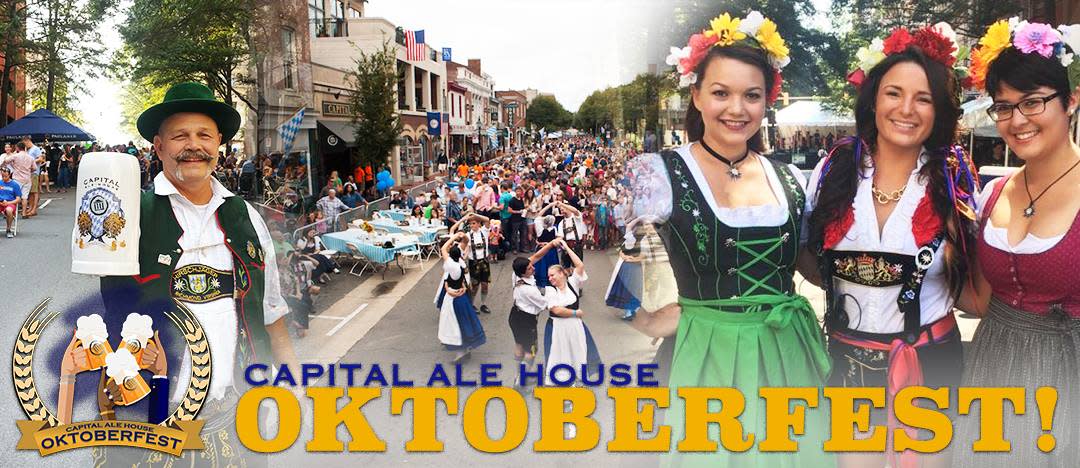 Capital Ale House Oktoberfest
Capital Ale House Richmond
September 23, 2017, Noon - 10 p.m.
Capital Ale House definitely knows how to throw a party! They are shutting down Main Street in front of their downtown location to bring in all of your favorite Oktoberfest things! Bavarian Dancers will keep you entertained as they perform to the musical stylings of the Fritz Polka Band, Low N' Brows, and Johnny Koenig. Enjoy traditional German food and beer, and bring the kids out for fun activities like face painting and bounce houses. Don't forget to start training your arms for the Stein Holding Contest!  Gates open at 11:30am. Free to the public. VIP tickets can be purchased here.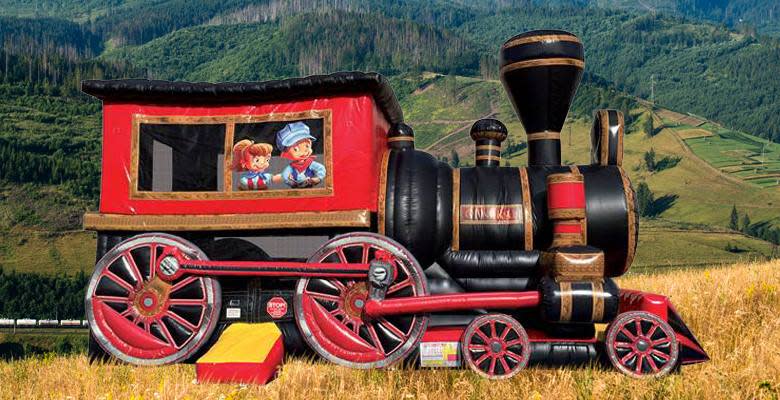 Richmond Train Day 2017
Richmond Railroad Museum
September 23, 2017, 9 a.m. - 3 p.m.
Train enthusiasts get excited! Richmond Train Day 2017 is coming! Expect a fun-filled day of trains and entertainment featuring a trackless train so realistic it has smoke coming out of the stack and a bounce house in the shape of a steam locomotive! Tour the Richmond Railroad Museum, drive a real train simulator, meet Cinder and Tender the railroad mascots, listen to authentic live train music, check out the huge model railroad and enjoy food from local vendors. All aboard for train-themed family fun! Admission is FREE.

Pickled and Fermented Festival
Center of the Universe Brewing Co.
September 23, 2017, 2:00 - 6:00 p.m.
Pickle Lovers Unite! The Artisan Pickle Club is hosting Pickled & Fermented – a celebration of all things pickled and fermented! We're talking more than pickled cucumbers here. From pickled fruit and pickled veggies to hot sauce, kimchi, BEER, Kombucha… if it's pickled or fermented, we're celebrating it! Head to Center of the Universe Brewing Company for a day of pickle tastings, live music from Ashland's Buckeville Hootenany, a pickle themed beer and loads of pickle shenanigans! There will also be a Pickle Competition complete with trophies and prizes!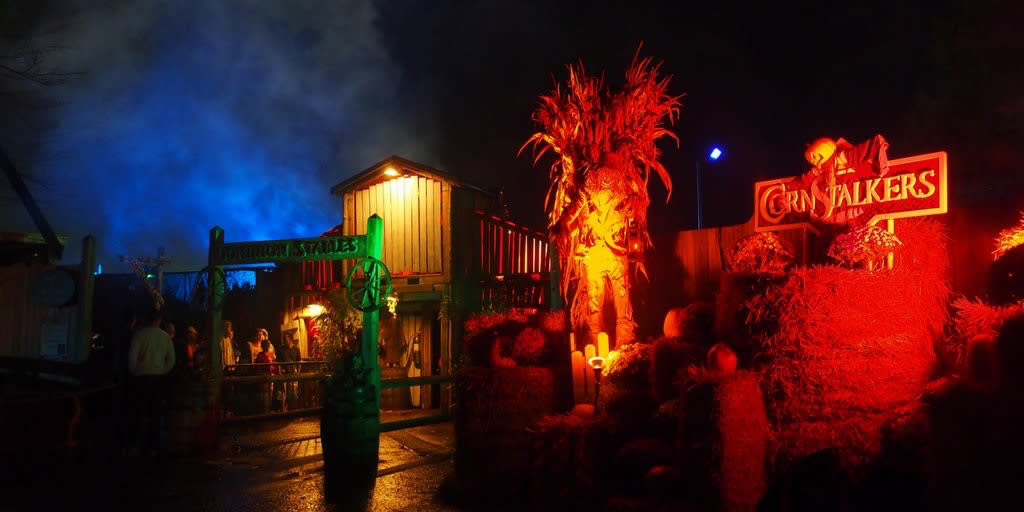 Halloween Haunt
Kings Dominion
September 23 - October 29, 2017 (Select Nights)
Terror lurks around every corner at the annual Halloween Haunt at Kings Dominion. From the thrilling rides to the frightful attractions, you're in for some extreme screams. Are you brave enough to venture through 8 mazes, 5 scare zones or sit in the fright zone at the thrilling shows? Over 400 monsters will descend upon the park each night of Haunt at 7 p.m. All you fear is waiting at Halloween Haunt.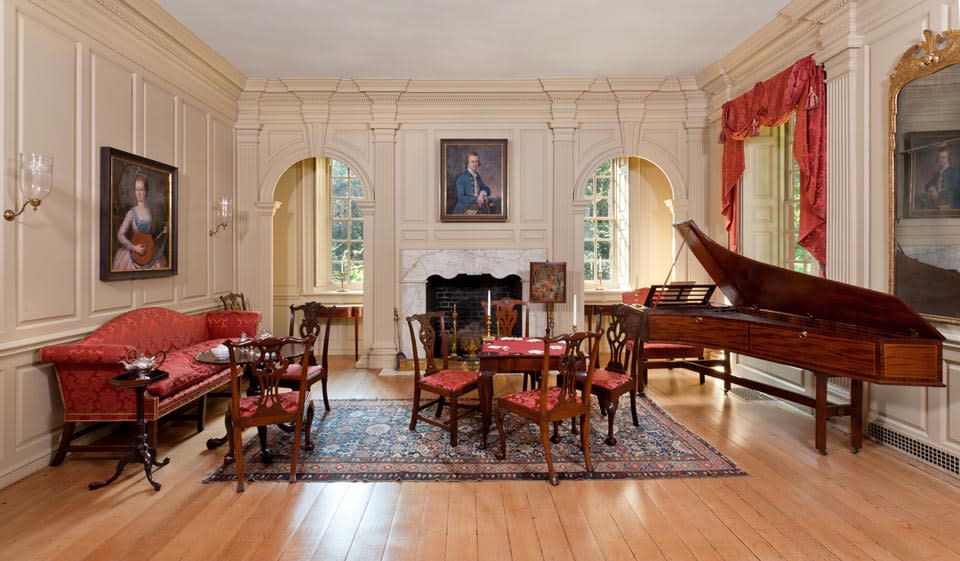 Richmond's most renowned historic homes and museums offer visitors a "passport" to time-travel during a special admission-free weekend on Saturday and Sunday, September 23 and 24, 2017. Tourists and locals alike are invited to discover the City's treasures, spanning 400 years of fascinating history and including the homes of John Marshall, John Wickham, Major James Dooley and other important Virginians. Visitors will be entered to win a grand prize drawing which includes items from the museum gift shops. All sites will offer complimentary admission to visitors who show a Time Travelers Passport available via download.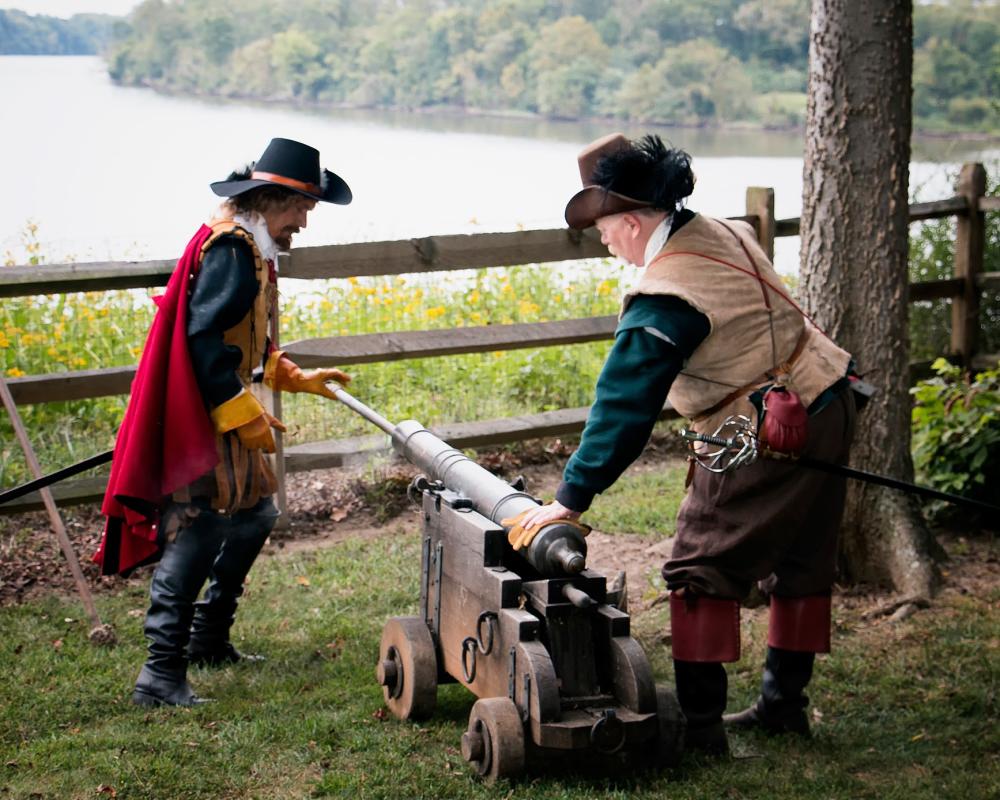 Watch 400 years of history come to life September 23 and 24 during the annual Publick Days signature event at Henricus Historical Park. Commemorate the 1611 founding of the Citie of Henricus with living history re-enactments, military drills and musket firings, craftsmen and blacksmiths, 17th-century medicinal demonstrations, Virginia Native American activities, historical children's games and crafts, storytelling and more. Tour the 17th-century ship replica, Godspeed, from Jamestown Settlement. Keep history alive and experience Henricus this fall at its biggest, most popular annual event.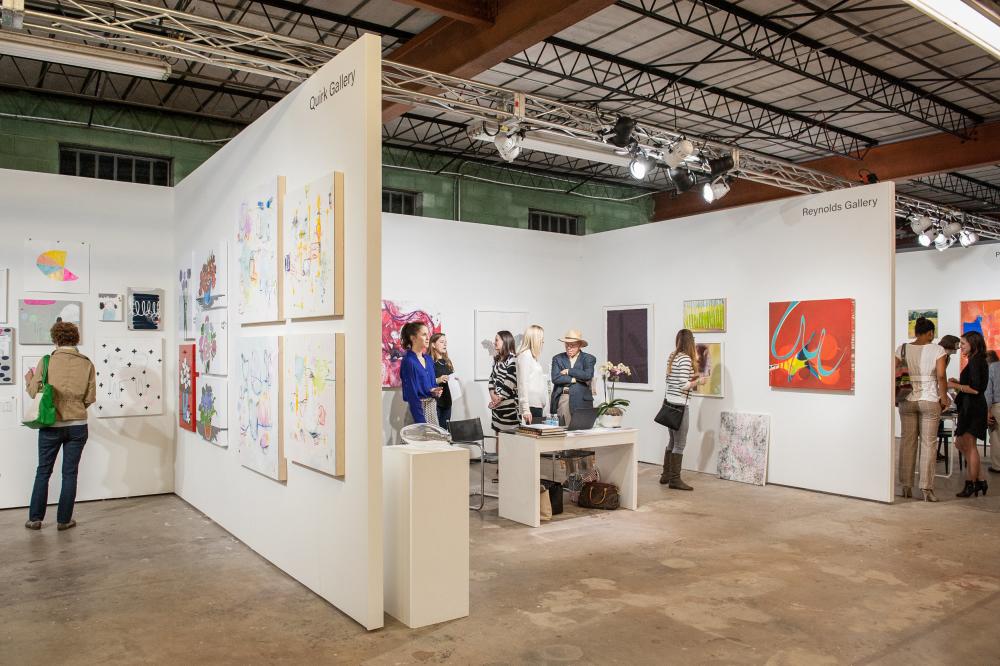 CURRENT Art Fair
Main Street Station
September 28 - October 1, 2017
CURRENT Art Fair was established in the fall of 2015 when several local gallery owners and directors joined together to create Richmond's first contemporary art fair. The name, CURRENT, is a nod to the nearby James River, combined with the idea of the new, and the notion of an electric spark. How very creative and oh so Richmond! The fair emphasizes accessible opportunities to collect art and features works from local, national and internationally recognized artists. CURRENT presents art for collectors of all levels, from new to seasoned, and features special access to many of the areas gallerists and curators. CURRENT is free and open to the public on September 29-October 1. A VIP Preview Party will be held on Thursday, September 28.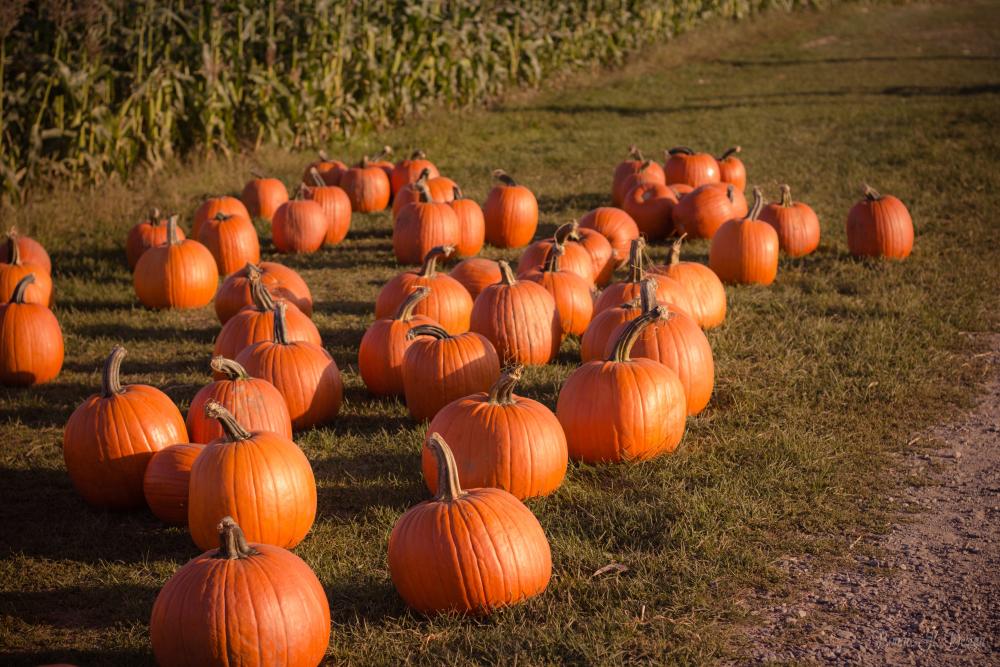 Bring the whole family out to Gallmeyer Farms for tons of fun on the farm! Pick pumpkins, enjoy live music, take home some fresh fall produce from The Veggie Stand, and peruse craft vendors' offerings. Pack a picnic or buy food on-site. Kids will have a blast playing in the bounce house, going on pony rides, and participating in various activities. Did we mention that festival admission is FREE? Plus FREE parking and a FREE hayride shuttle!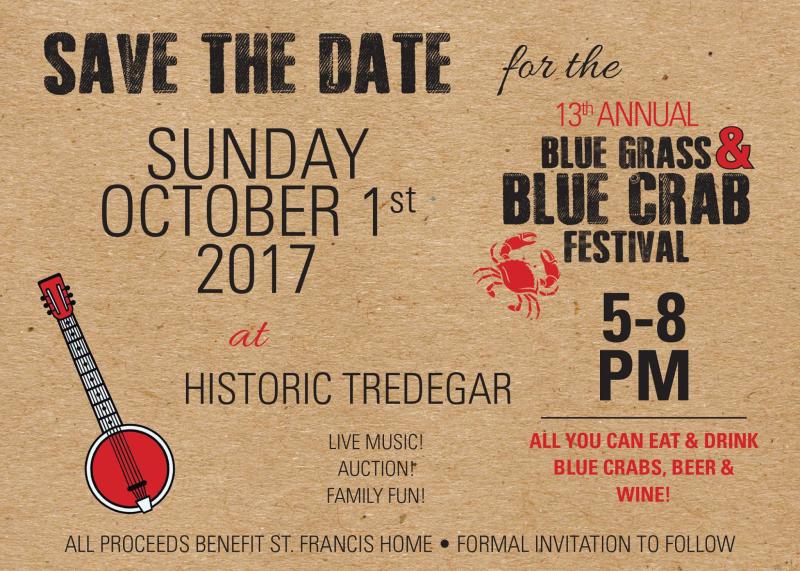 Head to Historic Tredegar for the 13th annual Blue Grass & Blue Crab Festival - a family friendly evening featuring live music from the Slack Family Bluegrass Band, steamed spiced crabs, all you can drink beer and wine (21+), shrimp, BBQ, kid-friendly food, Rosie the Clown, The Amazing Mr. B magician, bouncy house, silent and live auction and much more! Tickets on sale now.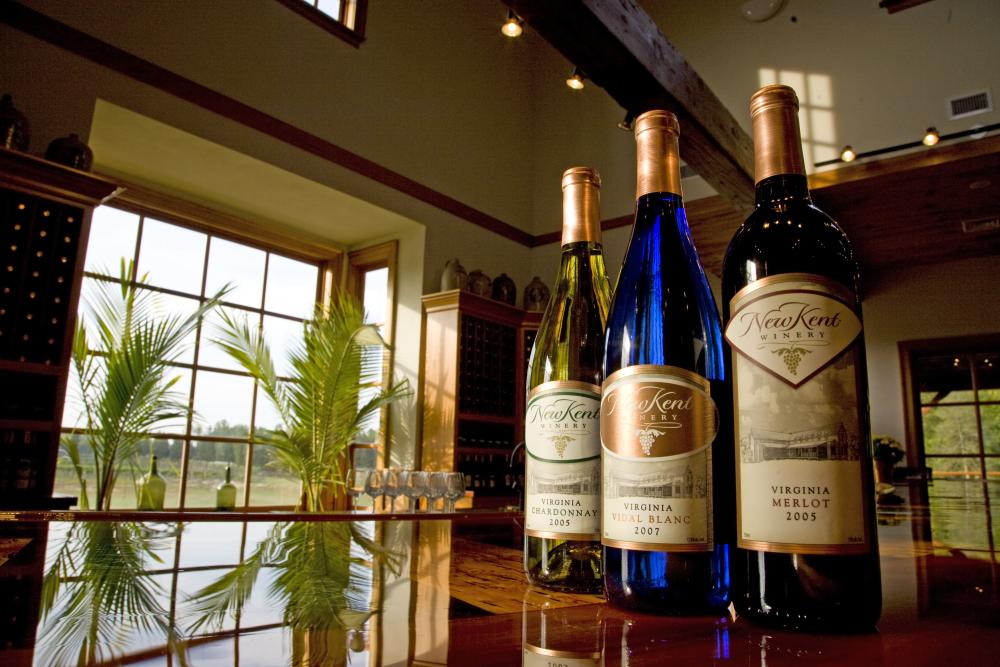 Bring the family out for New Kent Winery's first ever Harvest Festival! Expect a day filled with all sorts of fun and activities, including games for the kids, a moon bounce, hay rides, pumpkin picking and painting, face painting, live music, and an inflatable obstacle course! Wine and beer will both be available for purchase along with food and drinks for the whole family!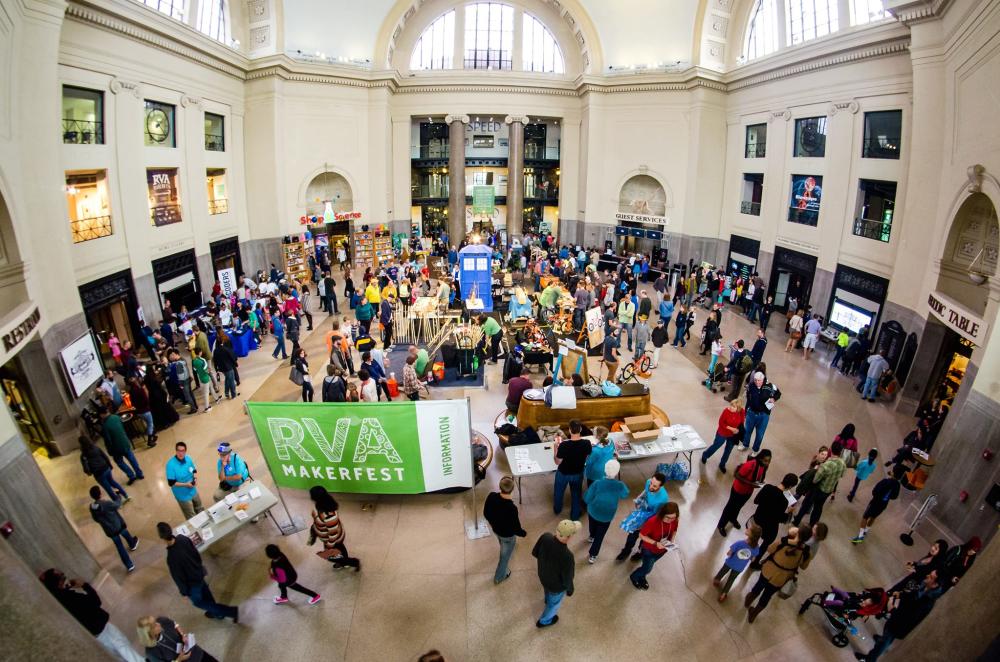 RVA Makerfest
Science Museum of Virginia
October 7, 2017, 10 a.m. - 5 p.m.
RVA MakerFest returns to the Science Museum of Virginia on Saturday, October 7th. This FREE, family-friendly event features interactive demonstrations in science, art, technology, engineering, sustainability, food, music, crafts, and fashion. Attendees will be able to interact with over 100 makers from the Greater Richmond area to experience S.T.E.A.M. education and entrepreneurism in action. Local food and craft beer will also be available and museum exhibits will be open to the public.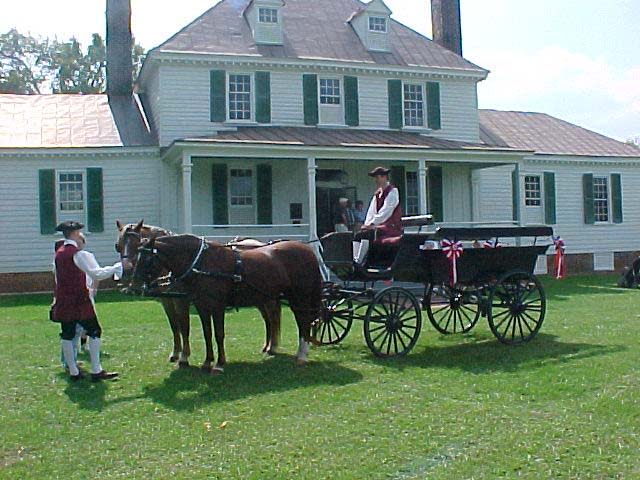 Eppington Heritage Day
Eppington Plantation
October 7, 2017, 10 a.m. – 4 p.m.
Come celebrate the 20th anniversary of the founding of the Eppington Foundation. Spend the day experiencing colonial life in early 18th century Chesterfield County. Eppington is a circa 1768 plantation built by Francis Eppes VI, Thomas Jefferson's brother-in-law. Tour the house, join in colonial activities, colonial dancing, period music, crafters and vendors, enjoy a relaxing carriage ride, view a colonial encampment and period musket demonstrations. Children can enjoy period games and activities. Take a cemetery tour and enjoy a wine tasting while learning about varieties of grapes grown in the experimental vineyard. Enjoy living history performances by General Layfayette and Francis Eppes VI. Free admission. Food and beverages available for purchase.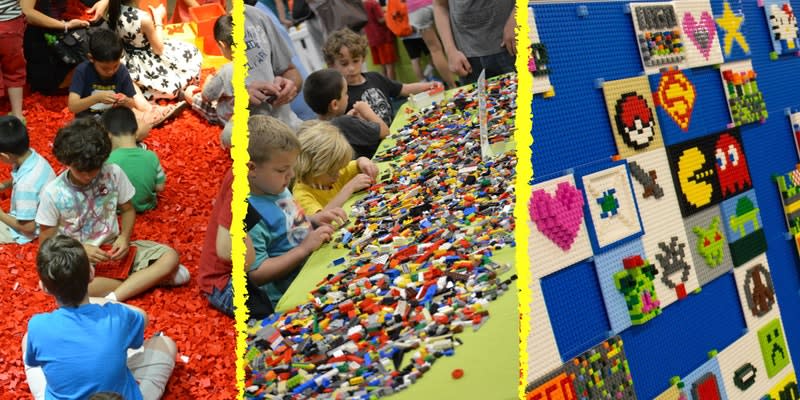 LEGO® lovers rejoice! The Brick Fest Live LEGO® Fan Experience is filled with hands-on attractions and activities engineered to inspire, educate, and entertain. Brick Fest Live provides a venue for LEGO® lovers (of all sizes) to roll up their sleeves and dive into over A MILLION LEGO® bricks! Attractions include a Glow Gallery, Brick Fest Speedway, collaborative building activities, mini golf, Inspiration Stations, a Video Game Arena, mosaics, shopping, and the chance to contribute to a Guinness World-Record sized mystery floor mosaic.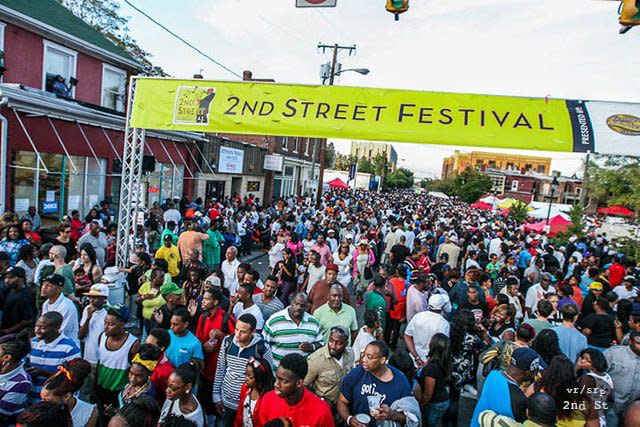 2nd Street Festival
Historic Jackson Ward
October 7-8, 2017
The 2nd Street Festival celebrates its 29th anniversary this October! This FREE event, which has been voted one of the Top 20 Festivals in the Mid-Atlantic region, draws over 35,000 people to downtown Richmond's historic Jackson Ward each year. The festival celebrates the rich culture of the Jackson Ward neighborhood, a historically African-American community which at one time was known as the Harlem of the South. Today the 2nd Street Festival is an annual celebration and homecoming which boasts four stages and continuous entertainment, artists and artisans, crafts, a children's area and shopping.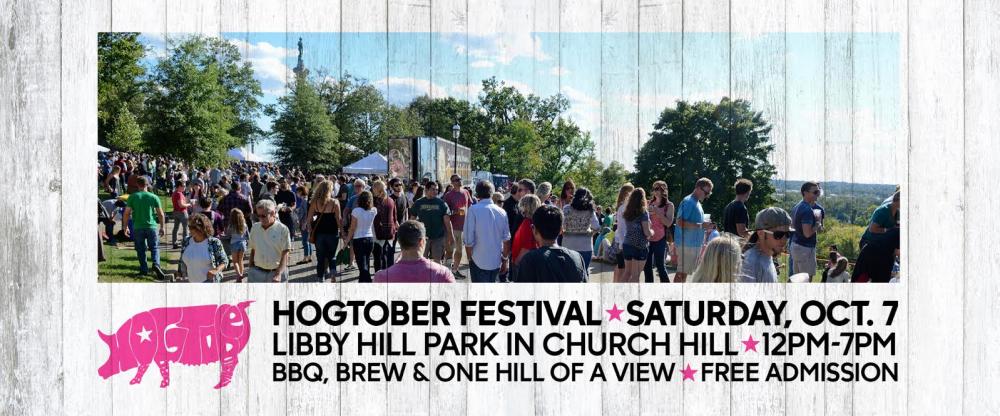 Hogtober Festival
Libby Hill Park
October 7, 2017, Noon - 7 p.m.
Hogtober returns to Church Hill this fall, featuring local bands, family fun, craft beer and all the BBQ you can eat. All barbecue styles will be represented from Carolina style to Memphis on over to the big taste of Texas. Vegetarian options will also be available. You'll need something cool to wash down those barbecue flames, so there will be plenty of traditional American beers, craft brews, wine and cider on tap. FREE to attend, appropriate for all ages, and better shared with friends.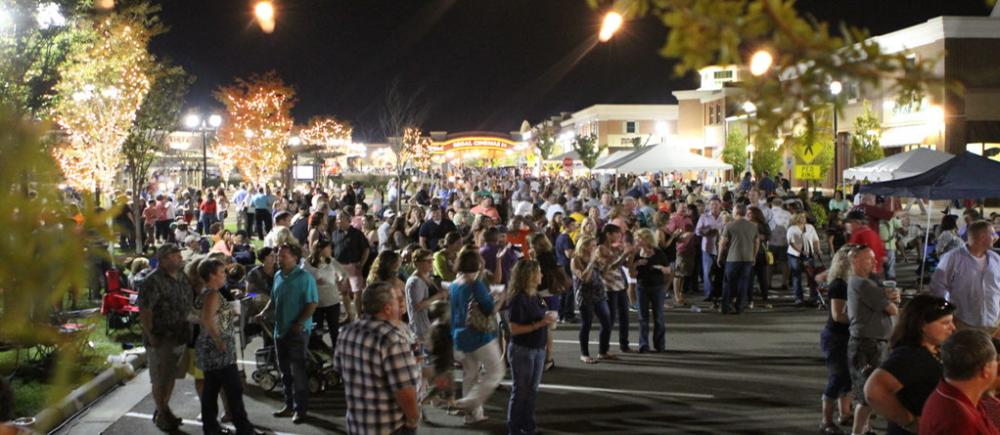 Eat, Drink and Be Magnificent! The 29th annual MAGNIFICENT Midlothian Food Festival is bigger and better than ever, with 20+ restaurants, local craft beer, Virginia wines and more! Enjoy live entertainment all afternoon with performances by the Richmond Symphony with The Taters, En' Novation, Illbilly's Band and more under the Symphony's Big Tent! All proceeds benefit local charities through Rotary International.

RoseFest
Lewis Ginter Botanical Garden
October 8, 2017, Noon - 3 p.m.
This is your chance to "stop and smell the roses" and enjoy outstanding live entertainment in the Cochrane Rose Garden. Walk through winding paths of 1,800 roses for a sensual feast of color, fragrance and beauty. Enjoy performances from Latin Ballet of Virginia and other activities in the Rose Garden.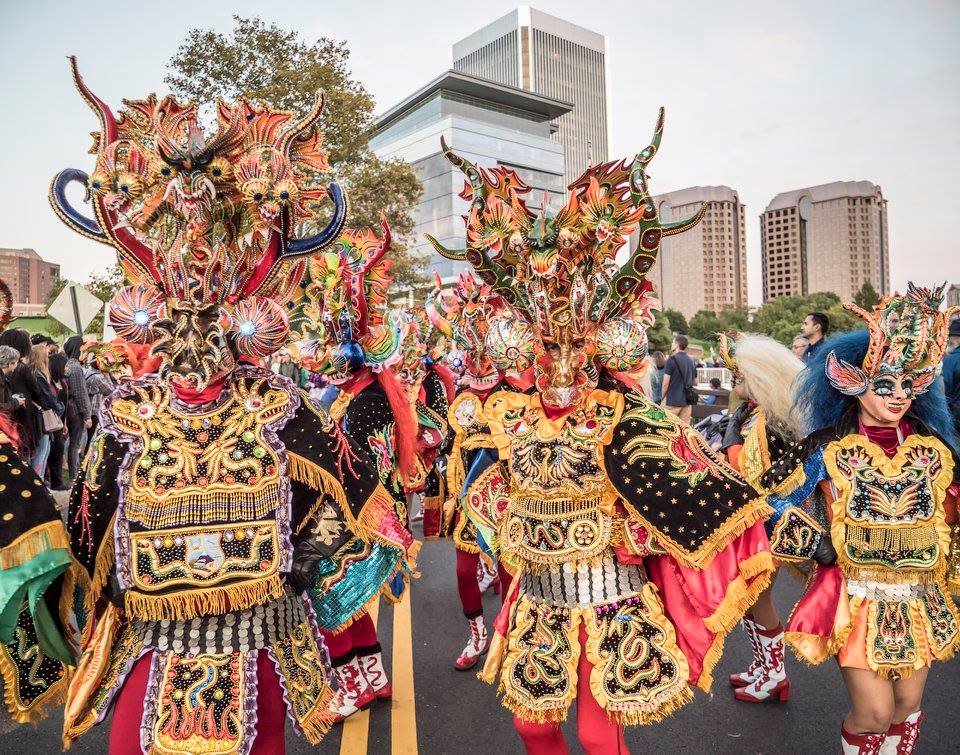 An eclectic mix of musicians, artisans, dancers, and more from all over the world bring their unique cultural traditions to Richmond; nine of these traditions have never before been presented at the festival, the largest folk festival of its kind in the nation. Despite record amounts of rain from Tropical Storm Matthew in 2016, more than 125,000 people came out to experience one of Richmond's most beloved traditions. Head downtown to Richmond's riverfront to celebrate the roots, richness and variety of American culture through music, dance, traditional crafts, storytelling, food, and children's activities. With over 20 performers entertaining on multiple stages, this FREE festival is a delight for the whole family!
Festival of India
Greater Richmond Convention Center
October 14-15, 2017
Since it began in 1981, the Festival of India has become an eagerly anticipated annual event. The Festival offers a unique opportunity to celebrate and explore India's diverse culture and traditions, including authentic regional food, arts, crafts, and entertainment. At the Festival of India, you can enjoy a renowned cultural program, consisting of classical and modern Indian performances, as well as East-West fusion dance and music. Sample many different varieties of Indian cuisine, including vegetarian and non-vegetarian delicacies, such as dosa, kachori, samosas, tandoori chicken and sweets, all of which are supplied by local Indian restaurants and families, and prepared fresh in front of you.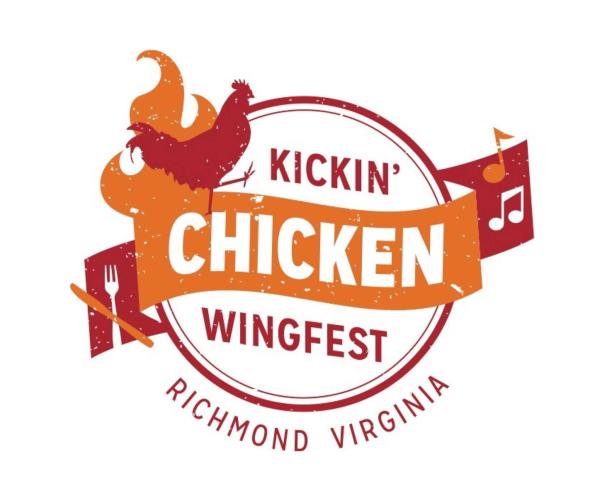 Kickin' Chicken WingFest
1615 East Broad Street
October 15, 2017, Noon - 5 p.m.
Get hungry for the 4th Annual Kickin' Chicken WingFest! This unique festival celebrates fall, friends, wings, and beer at Richmond's biggest tailgate party! The Washington Redskins vs. San Francisco 49ers game will be on the big screen. More info. coming soon!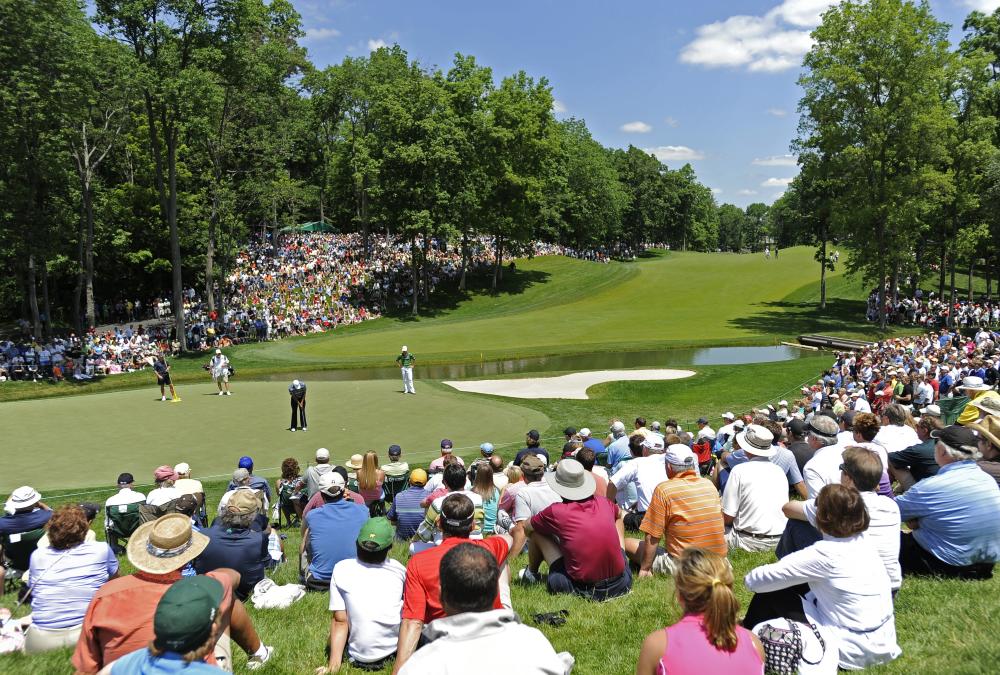 Dominion Energy Charity Classic
The Country Club of Virginia, James River Course
October 19-22, 2017
Fore! Golfers and fans get excited! The Richmond Region will host some of the greatest golfers in the world this fall when PGA Tour legends come to town for the Dominion Energy Charity Classic. The second-annual event will tee off October 19th at The Country Club of Virginia, James River Course, and continue through October 22. The top 72 players from the regular season will face off in Richmond in the first tournament competition of the Charles Schwab Cup Playoffs.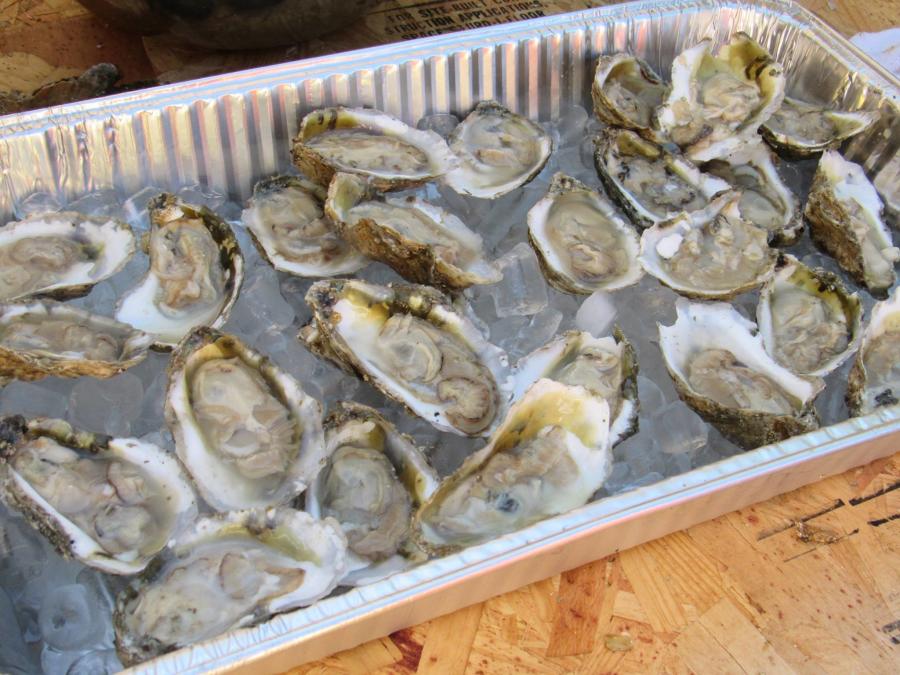 OystoberFest
St. Thomas' Episcopal Church in Historic Ginter Park
October 21, 2017, Noon to 6 p.m.
A festival just for oysters?! Yes please! Raw oysters, steamed oysters, fried oysters, oyster po' boys... OystoberFest has them all! You'll also find brats, beer, bands, and a Kids Zone! Plus plenty of parking (for cars AND bikes).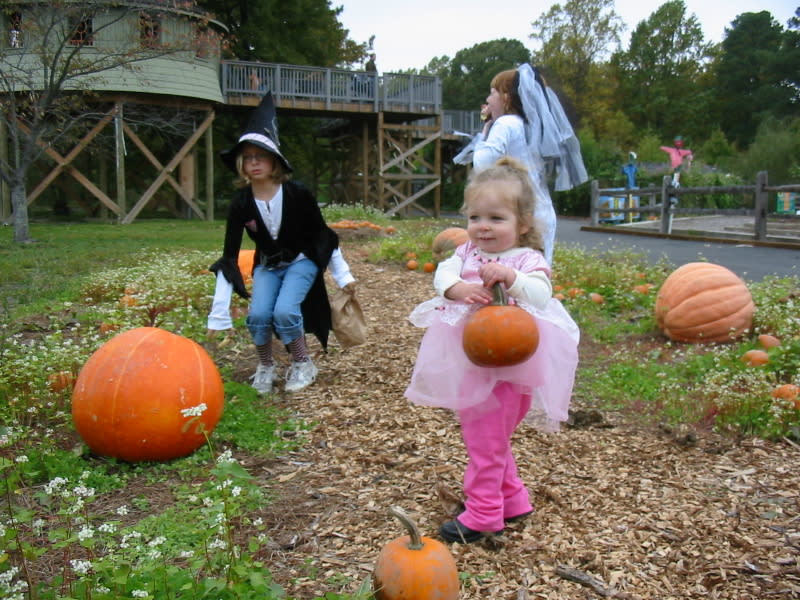 Goblins and Gourds
Lewis Ginter Botanical Garden
October 22, 2017, 1-4 p.m.
Round up the family and head to Lewis Ginter Botanical Garden on October 22 for Goblins and Gourds, a harvest celebration featuring live music, pumpkin painting, storytelling, and good, green fun in the Children's Garden. See demos on pumpkin and gourd carving, blacksmithing and a hands-on cooking demo for kids. Enjoy the musical stylings of the Richmond Indigenous Gourd Orchestra throughout the afternoon. Don't miss it!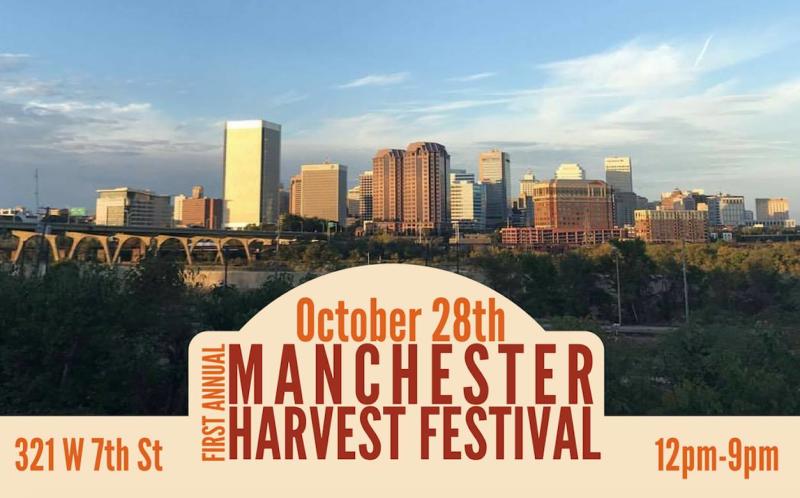 Manchester Harvest Festival
Legend Brewing Company
October 28, 2017, Noon - 9 p.m.
Legend Brewing Company presents Manchester's First Annual Harvest Festival! This family-friendly event features live music, pumpkin painting, costume contests, face painting and more! They'll be roasting a pig and pouring Legend beers, plus Cafe Zata will be serving hot apple cider, hot chocolate & homemade doughnuts and Brewer's Café is bringing the coffee. They're even shutting down the parking lot and setting up the big stage to host live music featuring Chamomile and Whiskey, Li'l Ronnie and the Grand Dukes, and Paulo Emilio Franco Londoño! There will be live radio broadcasts w/ XL102 & G104.3 throughout the day and Dogtown Dance Theatre is putting on a special performance. Free admission - food and drink tickets will be available for purchase. Come on out for what is sure to be an awesome time!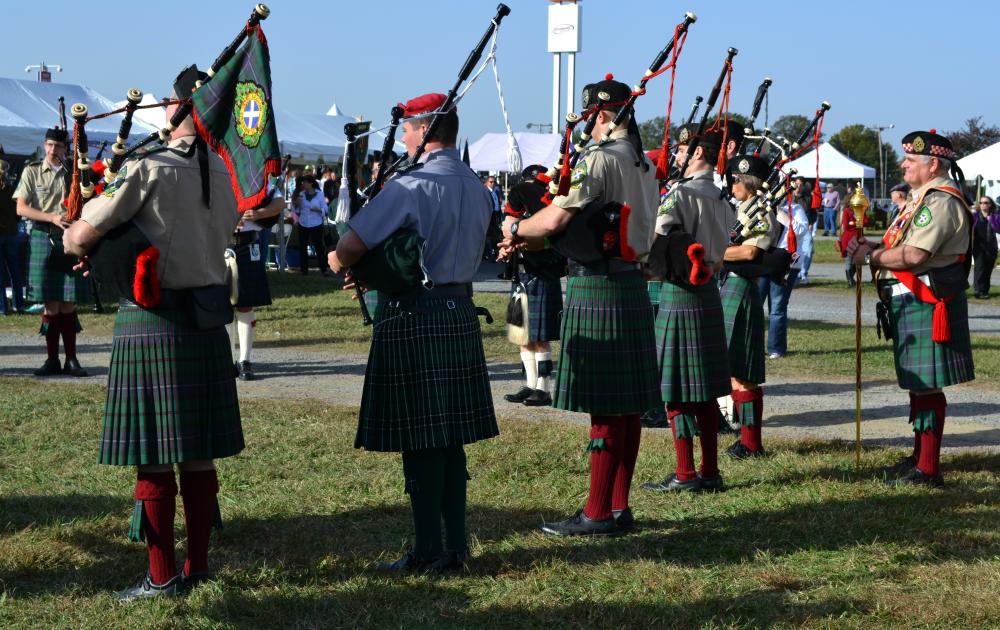 This annual event brings all things Celtic to the Richmond Region! Witness fiddle, harp, and Gaelic song competitions, plus hurling, piping and drumming, rugby, and highland dancing. Peruse the Vendor Village for jewelry, traditional Celtic food, pottery, and (you guessed it) kilts! Tap your toes to the musical stylings of The Fighting Jamesons and Albannach on the main stage. Kids will enjoy various activities in the Wee Ones Area, including face painting, pumpkin painting, Wee Ones athletic games, bounce houses and more. For an additional fee, adults 21+ may participate in whisky tastings, which include a Glencairn tasting glass, instruction, and interactive session on the proper way to nose and taste single malt Scotch whisky.

Fire Flour & Fork
Various Locations in the Region
November 2-5, 2017
Fire, Flour & Fork is a four-day gathering for the food curious, in and around Richmond. Produced by Real Richmond Food Tours, this not-so-typical festival celebrates the best the Richmond region has to offer: its complex history, its rich artistic community and its established and rising culinary stars. What to expect: a highly curated mix of dining events, behind-the-scenes tours, demonstrations, talks from food and beverage producers, cookbook authors, chefs, bartenders, bakers, culinary historians, and craft spirit makers. Get your tickets here, but you will probably want to have something handy to snack on when you start perusing the schedule. Thinking about all of those delectable dining options and other food-centric events is sure to make you hungry!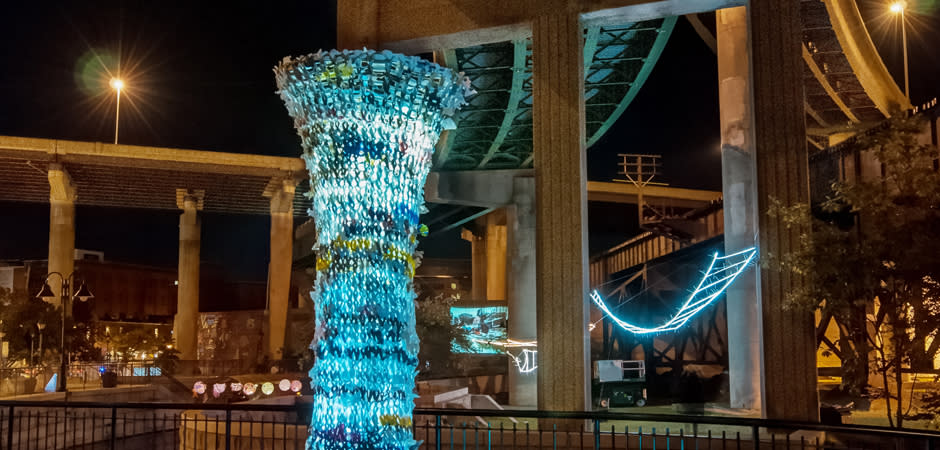 InLight Richmond
Arts & Culture District
November 3, 2017, 7 p.m. - Midnight
Organized by 1708 Gallery, InLight Richmond is a FREE, public exhibition of light-based art and performances. Each year, InLight Richmond features performances, sculpture, video, and interactive projects that illuminate pathways, walls, sidewalks, green spaces, and kicks off with the Community Lantern Parade. InLight was created in 2008 on the occasion of 1708 Gallery's 30th birthday. Thus was born this free, public art exhibition that offers Richmond the opportunity to engage with contemporary art outside the gallery walls and to experience the city in new and unexpected ways. 1708 Gallery's 10th Annual InLight Richmond will take place in the City's Arts and Culture District and will take as its inspiration the 1901 Electric Carnival that enlivened Broad Street with a replica of the Eiffel Tower and tens of thousands of lights.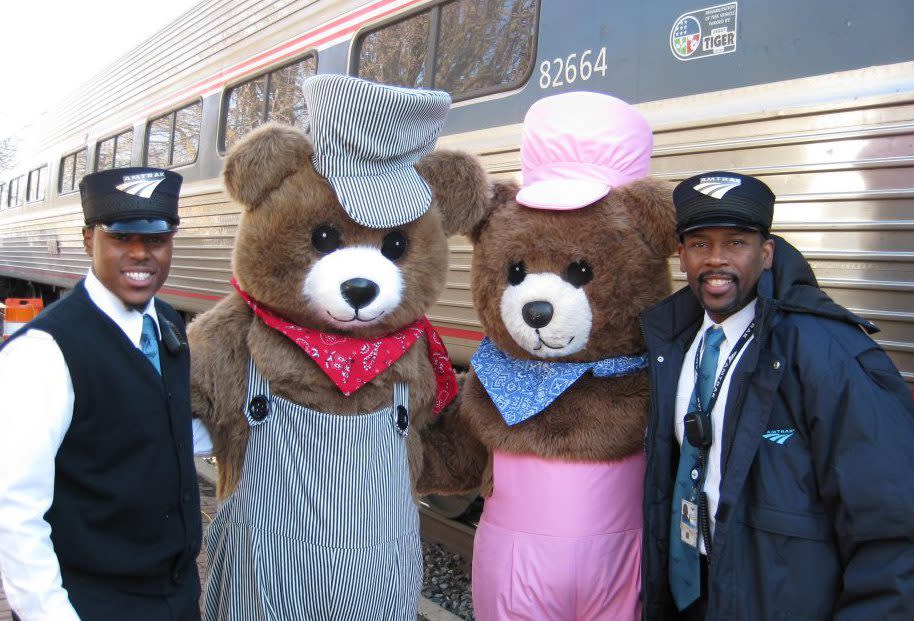 Ashland Train Day
112 N Railroad Ave, Ashland, VA
November 4, 2017, 10 a.m. - 5 p.m.
Get ready for tons of train-themed fun at the 15th annual Ashland Train Day! There will be plenty of activities to keep the kiddos entertained, including model trains, kiddie train rides, a locomotive moon bounce, real railroad equipment to climb on, movies, mascots Cinder and Tender Bear, live music, storytelling and more. Dress up for the day in your bib overalls, bandana and engineer hat. Admission is FREE.

Disco is dead. Cotton running clothes are a thing of the past (thank goodness). Tube socks are out of style. A lot has changed about the Anthem Richmond Marathon over the past 40 years, but Sports Backers' dedication to offering you the best race experience possible remains the same. Whether you choose to take on the marathon, half marathon, or 8k, when you run Richmond, you'll receive VIP treatment! With thousands of volunteers and spectators encouraging you, and more race perks that you can count, you'll see why this awesome event has earned its reputation as America's Friendliest Marathon!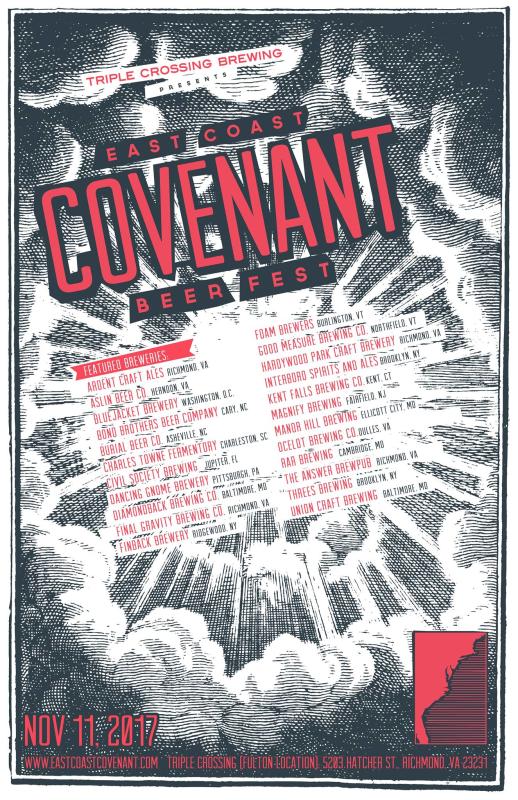 East Coast Covenant Beer Festival
Triple Crossing Brewing – Fulton
November 11, 2017, Noon - 10 p.m.
Join Triple Crossing Brewing and 23 other top-notch breweries from up-and-down the East Coast, right here in Richmond for the first ever East Coast Covenant Beer Festival!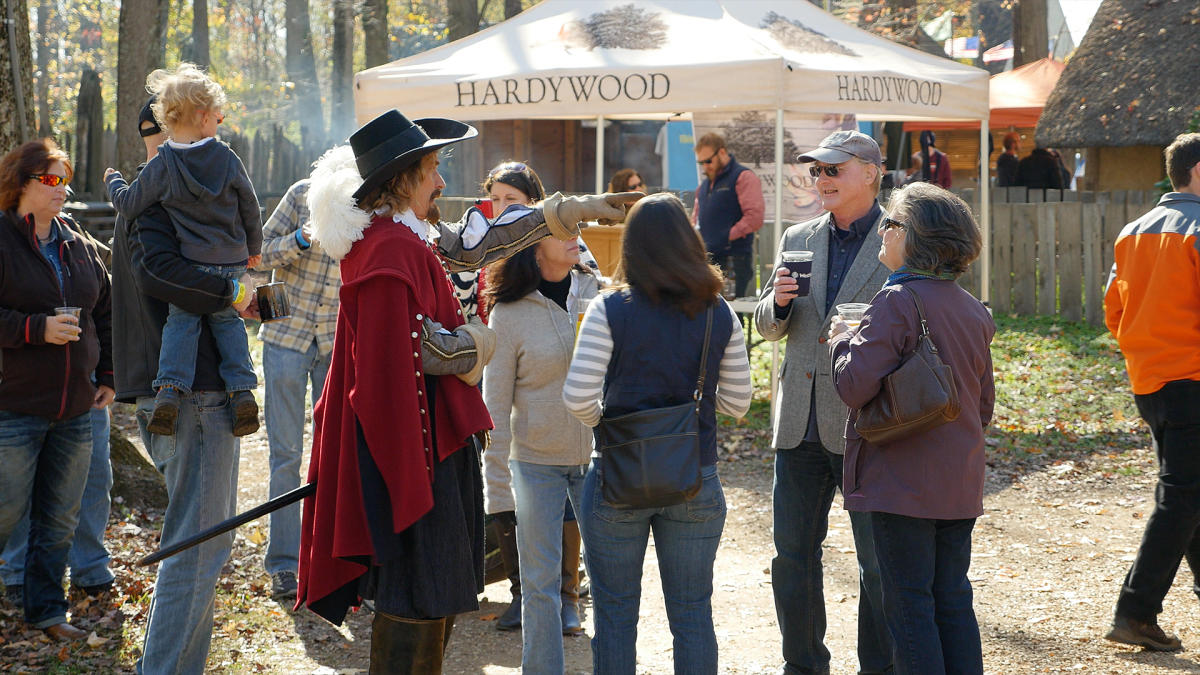 Hops in the Park
Henricus Historical Park
November 11, 2017, Noon - 6 p.m.
You don't want to miss the 3rd annual Hops In The Park at Henricus Historical Park! This popular event features Virginia craft beer, Virginia hops farmers, a Virginia farmer's market, and of course, Virginia history.  You can expect an "All Things Virginia" experience at this one-of-a-kind hops festival. Representatives from breweries will be on site to discuss their beer and the Virginia-grown ingredients in their harvest beers and ales. And don't forget to bring the kids! They will be delighted to take part in the children's activities on the Henricus bluff overlooking the mighty James River.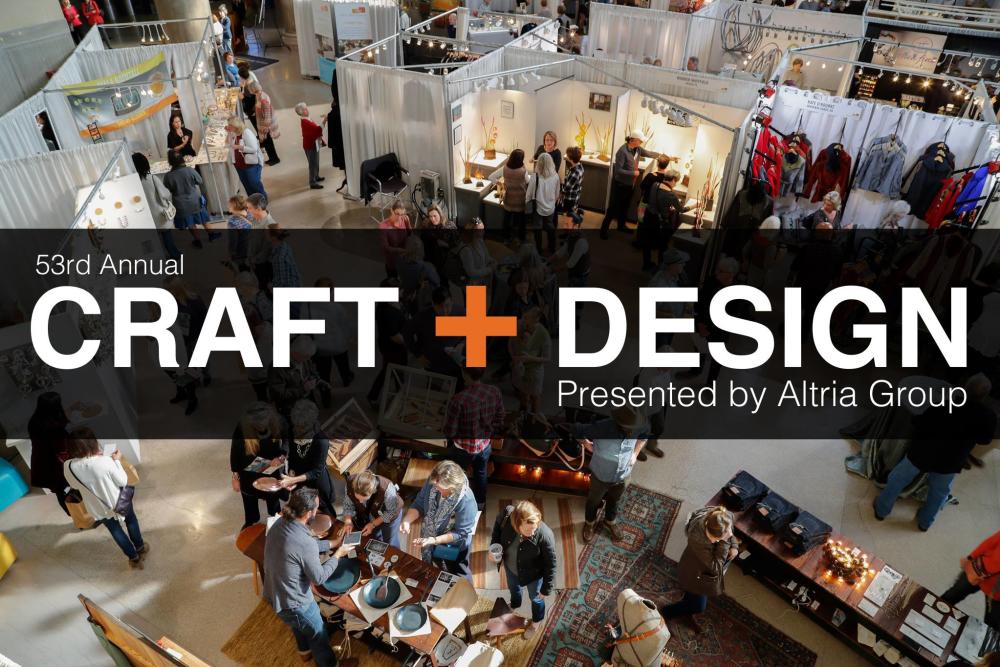 Craft + Design
Main Street Station
November 17-19, 2017
The Visual Arts Center of Richmond hosts its 53rd annual contemporary craft show, Craft + Design, on November 17-19 at the newly renovated train shed at Main Street Station. The show, which always takes place the weekend before Thanksgiving, kicks off Richmond's holiday shopping season and brings out a crowd of over 3,000 art lovers. Craft + Design is a museum-quality show that has garnered national accolades and a reputation for showcasing the finest in contemporary crafts. This year, as a result of the move to a new venue, the show will feature 120 exhibitors, as opposed to 60. New features guests can expect to see this year include a lecture program, free art workshops, and a beer garden. Craft + Design is the signature event of the Visual Arts Center of Richmond, a community arts center in the heart of the historic Fan District. 
The tradition of the Pocahontas Reframed - Native American Storytellers Film Festival is to bring in the actors and director(s) for each featured film. The interchange and discussions between the Festival goers and the artistic delegation is a unique event. It is extremely rare at any Festival to have the entire delegation present during the full duration of the event and to have these artists, authors, cineastes and actors willing to share, teach, explain their passion, cinema, to an auditorium with over 1,400 seats. This exchange happens at the Pocahontas Reframed - Native American Storytellers Film Festival and will be further emphasized and nourished through a host of academic and experiential learning experiences open to tribal members, students, educators and the public.
Brunswick Stew & Stout Festival
1615 East Broad Street
November 18, 2017, 11 a.m. - 4 p.m.
Stewmasters from across the southeast gather at the 17th Street Farmers' Market at this annual event, each offering their own unique take on a tasty fall favorite. Stew available by the sample or by the quart. Plus enjoy an expanded arts and craft marketplace, children's area, live music, and refreshing adult beverages including beer, wine and hard cider. Free to attend, food and beverages available for purchase. Make sure you get there early before the quarts run out!
Told ya we have a lot going on this fall! :) Check back often as we will continue updating this with new events as they come across our radar. For even more things to do in RVA this season, check out our Calendar of Events. See you soon!