Summer might be coming to a close, but there is a lot to look forward to as fall approaches in the Richmond Region! From food festivals and live music events to NASCAR racing, craft beer and wine fests, and cultural arts activities, we've got more than enough to keep you entertained all autumn long!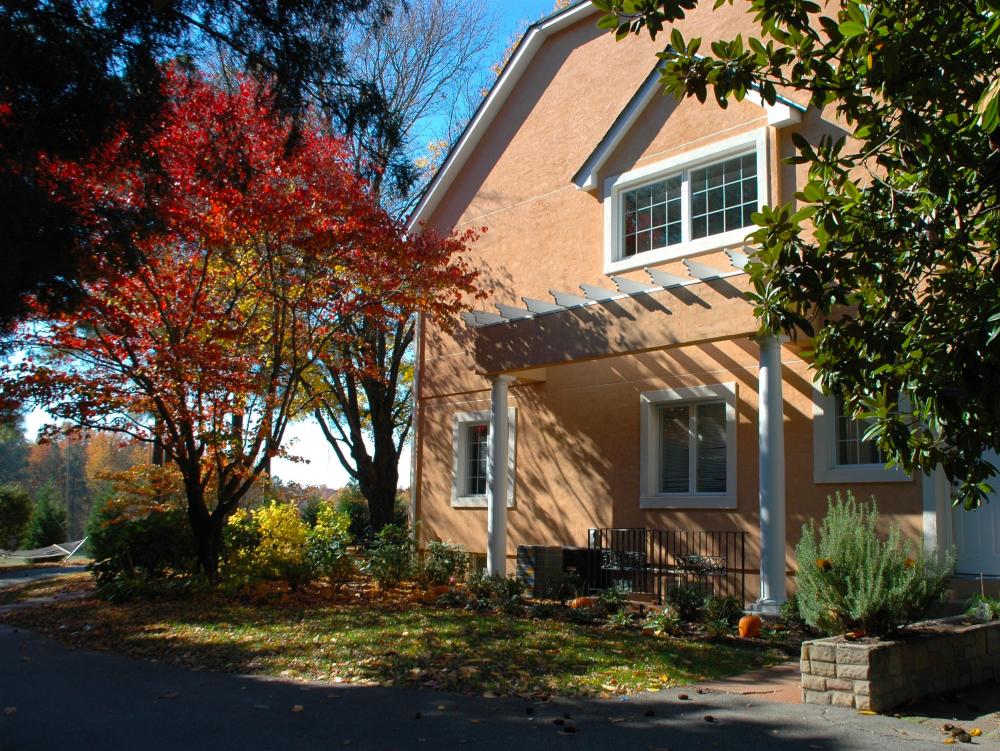 Celebrate the fall harvest with wine and oysters at James River Cellars Winery! Listen to live music provided by Darryl Ellerson & Reunion, enjoy wine from four different wineries, slurp down some oysters, and grab lunch from local food trucks. This is a family and pet friendly event, so there's no need to leave anyone behind.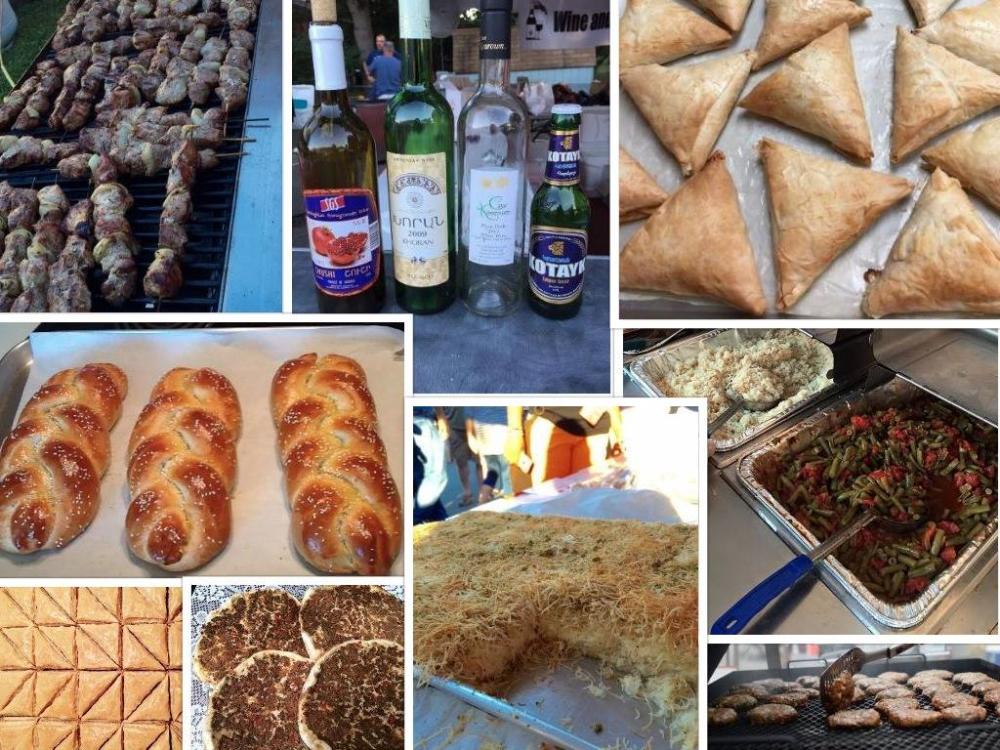 Armenian Food Festival
St. James Armenian Church, 834 Pepper Avenue
September 7-9, 2018
In 1956, the Armenian community of Richmond founded St. James Armenian Church. Two years later, the parish began the Annual Armenian Food Festival, the oldest festival in the Richmond area going 60 years strong. Food is lovingly prepared by members of the church family. Visitors can also enjoy Armenian wines and beers.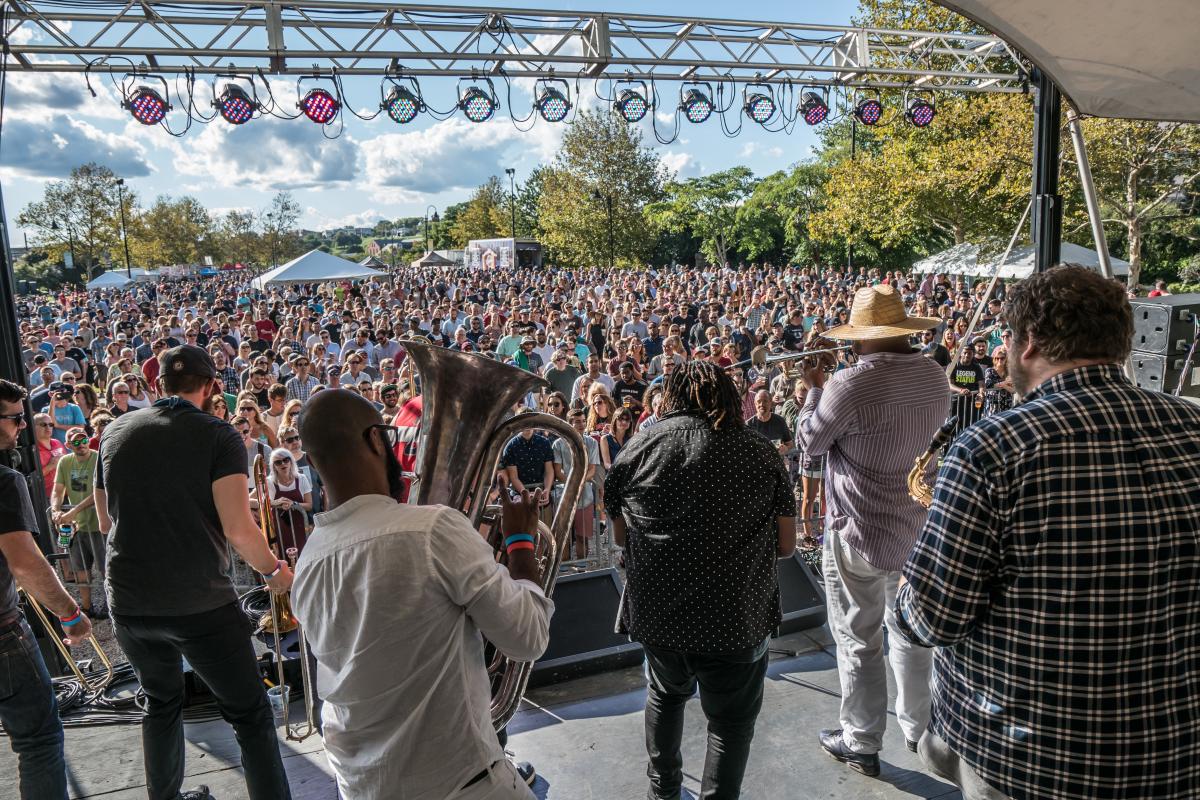 Join Stone Brewing Co. for their second annual music and craft beer festival on Brown's Island! Stone's Throwdown in RVA entwines independent craft beer with a full day of music as vibrant and distinctive as Richmond itself. Musical acts include Drive-By Truckers, No BS! Brass Band, Antibalas, FUTUREBIRDS, Spooky Cool, and Kenneka Cook. All ages are welcome and kids under 12 years of age are free. Rain or shine.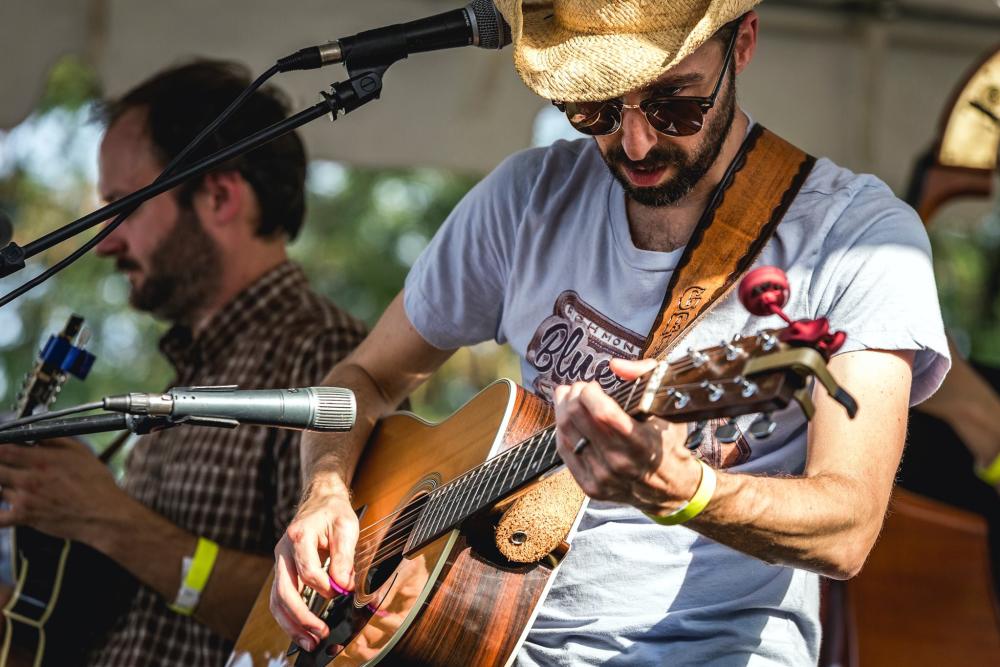 Bluegrass fans, you don't want to miss the sixth annual Richmond Bluegrass Festival! Get ready for an all day celebration of bluegrass music paired with unique beers on draft and plenty of food trucks.  This event is FREE and family-friendly (all ages are welcome). The taps will begin flowing at 1:00 p.m. Live music begins at 2:00 p.m. with The Hot Seats. Other bands include River City Band, Big Boss Combo, Georgia Crackers, The High and Wides, and The New Smokey Valley Boys.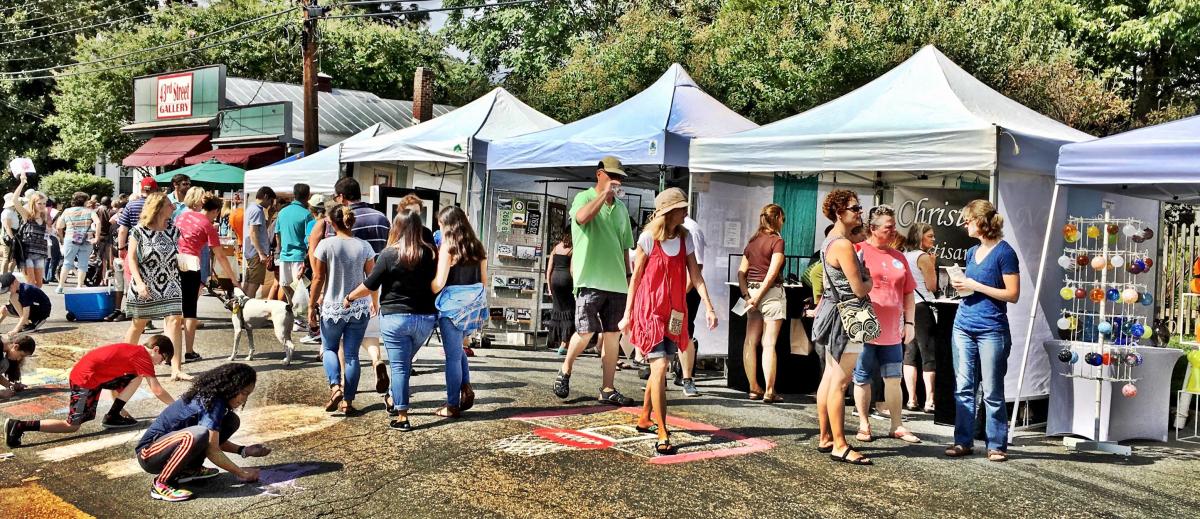 43rd Street Festival of the Arts
Forest Hill Avenue & West 43rd Street
September 15, 2018, 10 a.m. - 5 p.m.
From street art to fine art, the 27th annual 43rd Street Festival of the Arts has something for everyone. Join the fun at this juried show of regional artisans in the Forest Hill Neighborhood, featuring art, crafts, music, and food. Free admission.

Pickled and Fermented Festival
Center of the Universe Brewing Co.
September 15, 2018, 2-7 p.m.
Pickle lovers and fermented fiends unite! The Artisan Pickles Club is hosting the 3rd annual Pickled & Fermented Festival – a celebration of all things pickled and fermented! We're talking more than pickled cucumbers here. From pickled fruit and pickled veggies to hot sauce, kimchi, BEER, Kombucha… if it's pickled or fermented, we're celebrating it! Head to Center of the Universe Brewing Company for a day of pickle tastings, live music, a pickle themed beer and loads of pickle shenanigans! There will also be a Pickle Competition, and a Little Gherkins area for kids. Oh, pickle puns...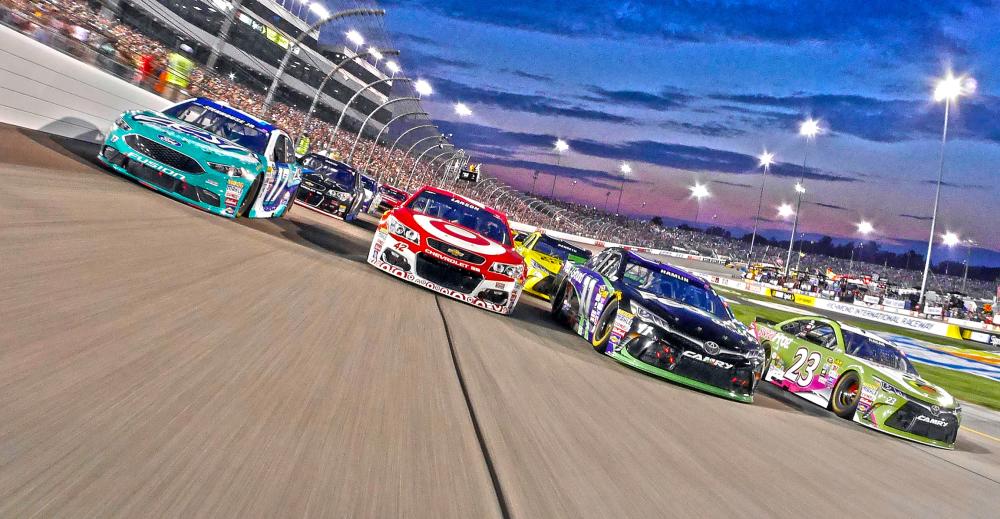 Get ready for some high-octane family fun as NASCAR speeds into Richmond Raceway for two nights under the lights this September! Watch rising stars duke it out against battle-tested veterans during the Go Bowling 250 NASCAR XFINITY Series race on Friday night. With brake rotors glowing, sparks flying, and the stars shining bright, cheer on your favorite drivers Saturday night at the Federated Auto Parts 400 Monster Energy NASCAR Cup Series race. Be part of the action as Richmond Raceway hosts its first ever Monster Energy NASCAR Cup Series playoff race! Get your tickets today for an epic race weekend in Richmond.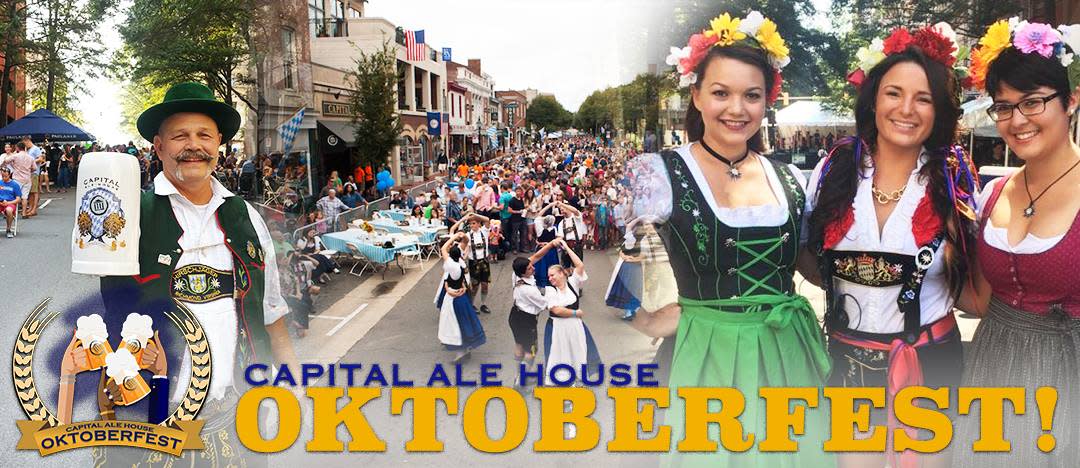 Capital Ale House Oktoberfest
Capital Ale House Richmond Music Hall
September 21-22, 2018
Capital Ale House definitely knows how to throw a party! Lucky for us (and you), they are bringing back their annual Oktoberfest celebration for two nights, Friday September 21st and Saturday, September 22nd in their downtown Richmond Music Hall. Live, high energy polka music will be performed by Fritz Polka Band on Friday night and Johnny Koenig on Saturday, with entertainment from The Hirschjäger Dancers both nights! Get your fill of Oktoberfest brews from local craft, as well as imported German beers served in a FREE signature Capital Ale House 1 Liter stein. Enjoy delicious German cuisine including giant Bavarian pretzels, bratwurst, knackwurst, currywurst, sauerbraten and Jaegerschnitzel. Traditional sides of German potato salad, red cabbage, spätzle and sauerkraut paired with the largest selection of Virginia craft and import German style beers. Every Capital Ale House location will be serving these dinner specials in the weeks prior to the festivities as well!
St. Benedict Oktoberfest
St. Benedict Catholic Church "Festplatz"
September 21-23, 2018
The 14th Annual St. Benedict Oktoberfest will again be three days chock full of German family fun! Get your dirndls and lederhosen ready! This annual parish-sponsored event was initiated in 2005 and has grown into a much-anticipated Richmond festival every September. This annual German-themed celebration offers German music, dancing, food, and plenty of beverages to go around!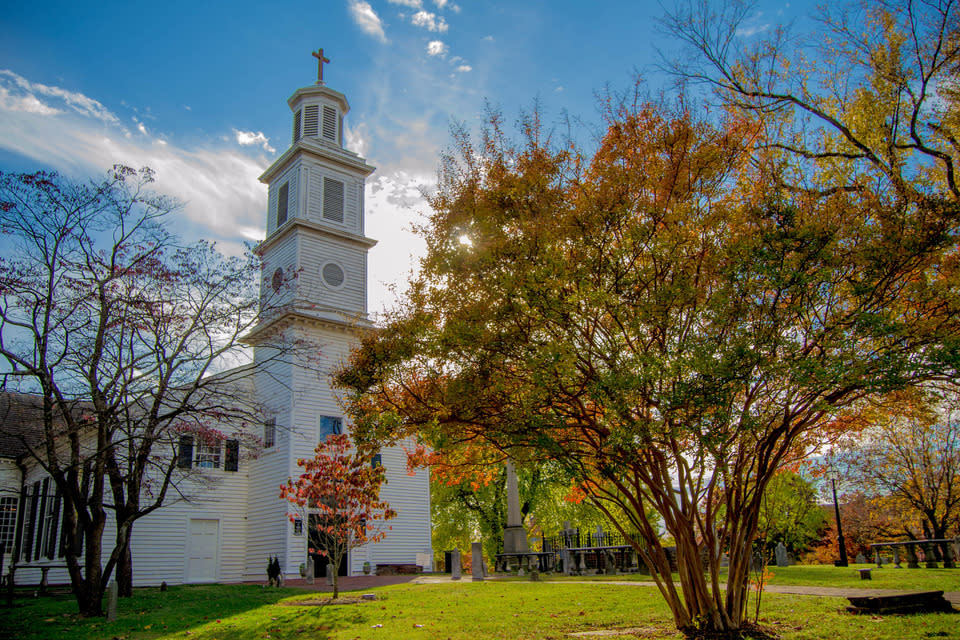 Some of the Richmond Region's most renowned historic sites are offering visitors a "passport" to time-travel during a special admission-free weekend, September 22-23. Come discover twenty of our local treasures, spanning 400 years of fascinating history, including historic homes, museums and other one-of-a-kind attractions. Each site will offer complimentary admission to visitors who show a Time Travelers Passport. Download your passport here and come travel through time with us!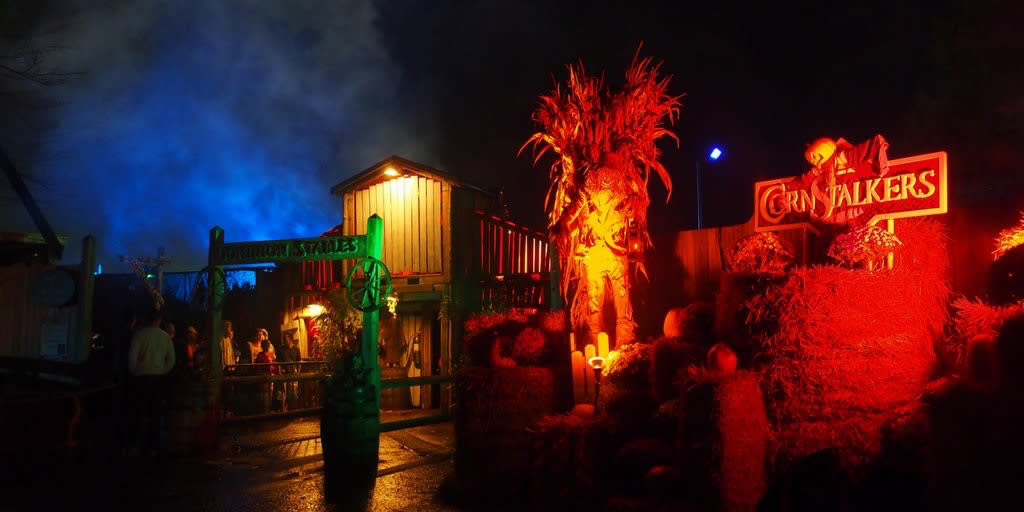 Halloween Haunt
Kings Dominion
September 22 - October 28, 2018 (Select Nights)
Terror lurks around every corner at the annual Halloween Haunt at Kings Dominion. From the thrilling rides to the frightful attractions, you're in for some extreme screams. Are you brave enough to venture through haunted mazes, terrifying scare zones or sit in the fright zone at the thrilling shows? Over 400 monsters will descend upon the park each night of Haunt this fall. All you fear is waiting at Halloween Haunt.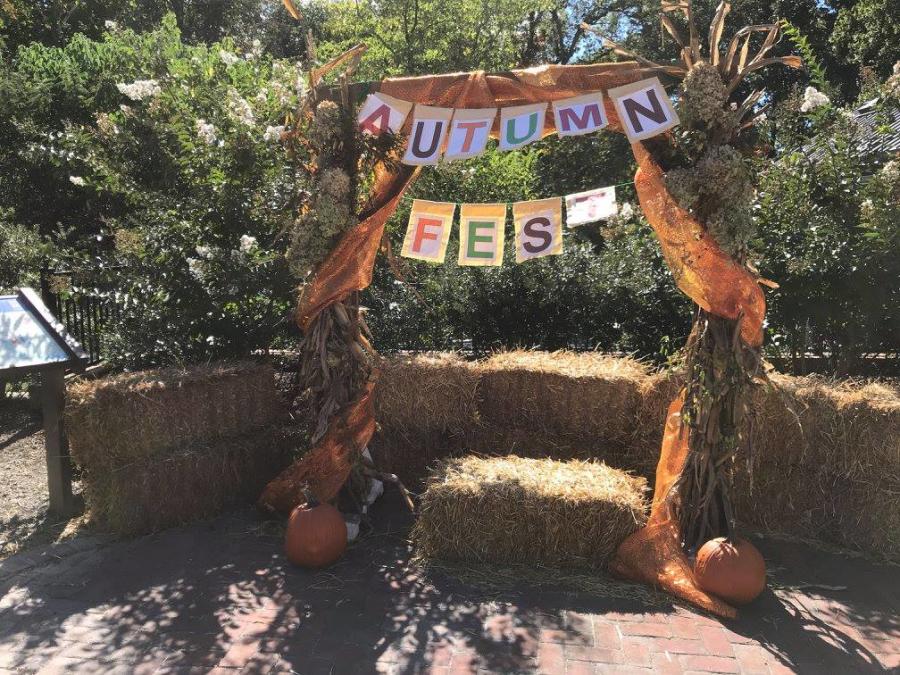 The summer is coming to an end, the harvest is in, and it's time to celebrate. Ignite your senses at Hanover AutumnFest, your destination for great food, craft beer, local wine, live music, fall foliage, and family fun. Musical acts include Chad Hulsey, Nick Faulconer, and the Anvil Brothers. Free admission.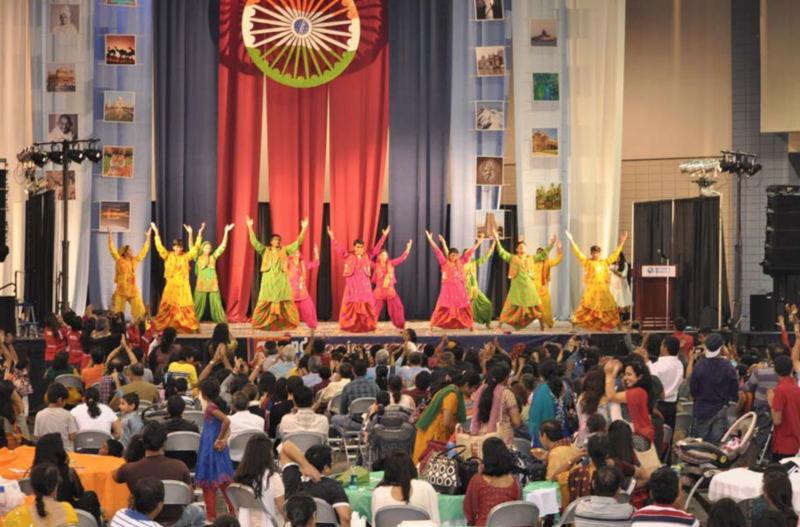 Festival of India
Greater Richmond Convention Center
September 29-30, 2018
Since it began in 1981, the Festival of India has become an eagerly anticipated annual event. The Festival offers a unique opportunity to celebrate and explore India's diverse culture and traditions, including authentic regional food, arts, crafts, and entertainment. At the Festival of India, you can enjoy a renowned cultural program, consisting of classical and modern Indian performances, as well as East-West fusion dance and music. Sample many different varieties of Indian cuisine, including vegetarian and non-vegetarian delicacies, such as dosa, kachori, samosas, tandoori chicken and sweets, all of which are supplied by local Indian restaurants and families, and prepared fresh in front of you. 
Richmond Train Day 2018
Richmond Railroad Museum
September 29, 2018, 9 a.m. - 3 p.m.
Train enthusiasts get excited! Richmond Train Day is coming! Expect a fun-filled day of trains and entertainment featuring rides for the kids and a bounce house in the shape of a steam locomotive! Tour the Richmond Railroad Museum, drive a real train simulator, meet Cinder and Tender the railroad mascots, listen to live music, and enjoy food from local vendors. All aboard for train-themed family fun! Free admission.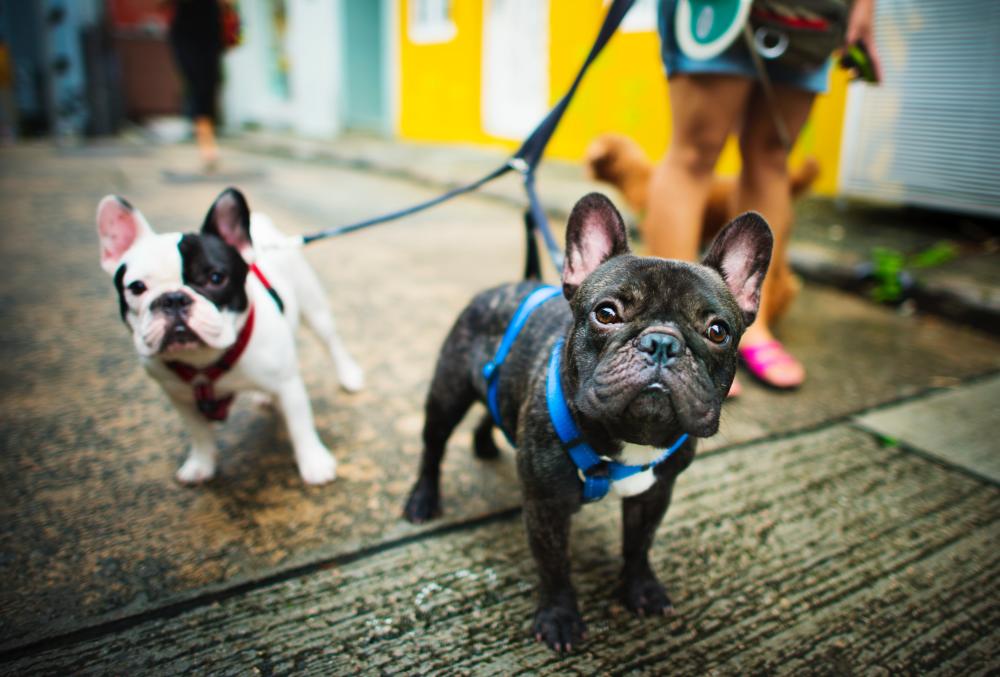 Richmond Dog Festival
17th Street Farmers Market
September 29, 2018
Hot diggity dog! Grab your favorite four-legged friends and head to Shockoe Bottom for the inaugural Richmond Dog Festival. Your puppy pals are the guests of honor, but please ensure that they are socialized and leashed. Rain or shine.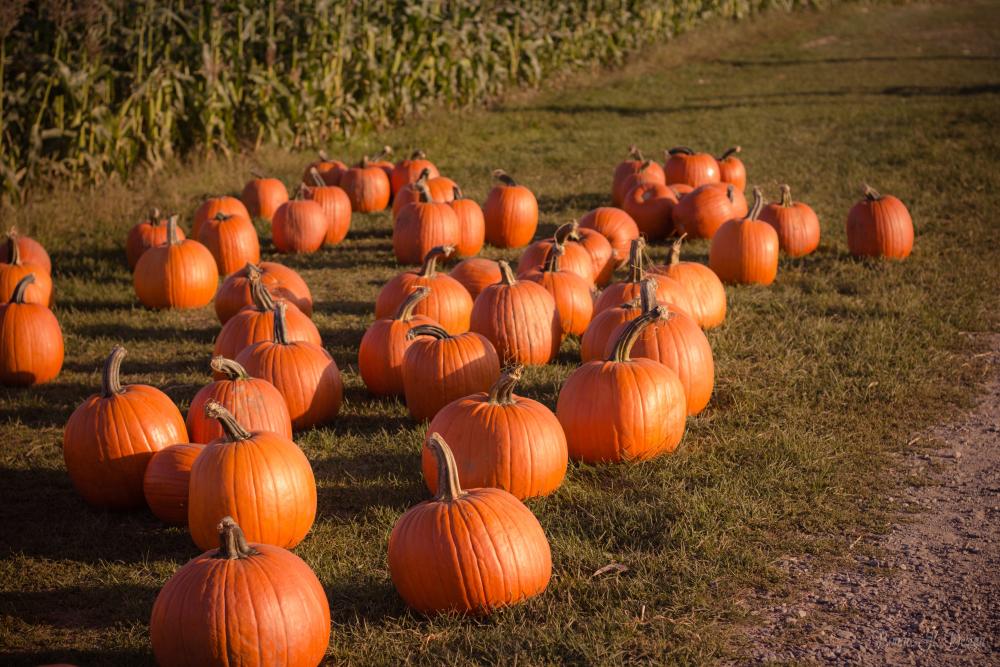 Gallmeyer Farms Fall Festival
Gallmeyer Farms Pumpkin Patch, 4506 Millers Lane
September 29-30, 2018
Bring the whole family out to Gallmeyer Farms for tons of fun on the farm! Pick pumpkins, enjoy live music, take home some fresh fall produce from The Veggie Stand, and peruse craft vendors' offerings. Pack a picnic or buy food on-site. Kids will have a blast playing in the bounce house, going on pony rides, and participating in various activities. Did we mention that festival admission is FREE? Plus free parking and a free hayride shuttle!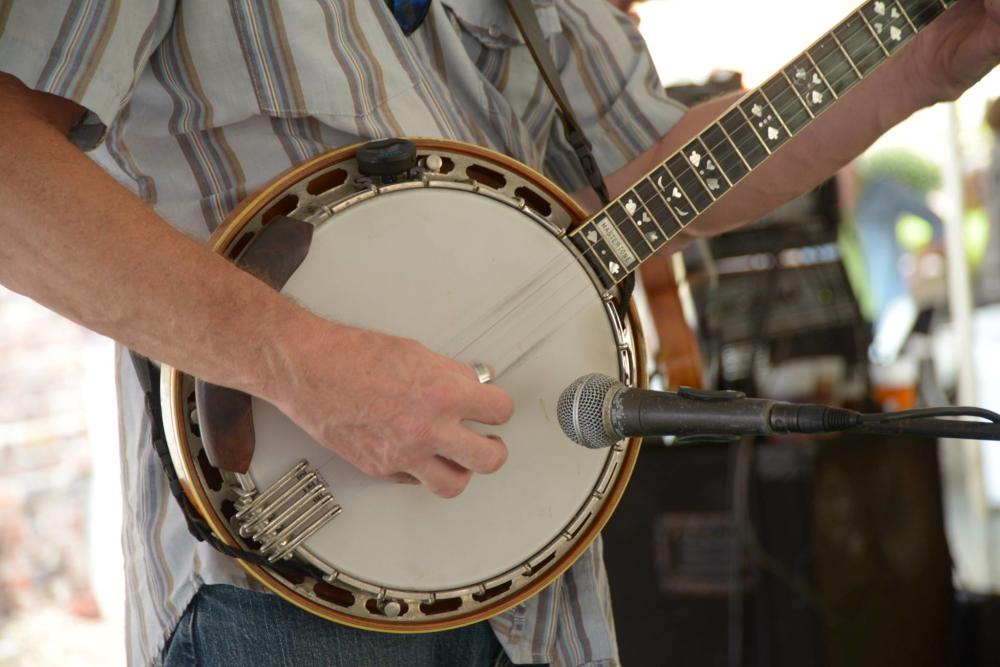 Bring your appetite for all you can eat steamed spiced crabs, all you can drink beer and wine (21+), shrimp, oysters (while they last), BBQ, plus kid-friendly food! The Slack Family Band will keep your toes tappin' with live bluegrass music, and the kids will have a blast seeing Rosie the Clown, Jonathan the Juggler, and playing in the bouncy house!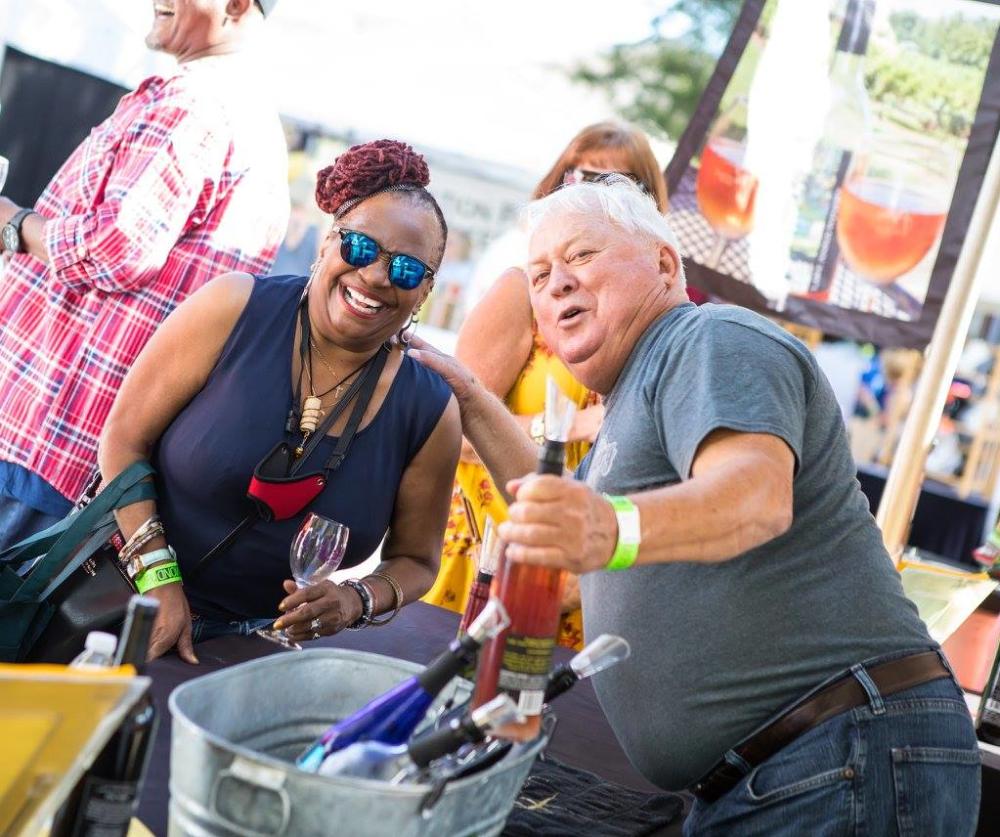 Powhatan's Festival of the Grape
3887 Old Buckingham Rd, Powhatan, VA 23139
October 6, 2018, 11 a.m. - 6 p.m.
Uncork and unwind at one of the largest wine festivals in the commonwealth of Virginia. Come celebrate a sweet sixteen years of the Festival of the Grape with reds, whites, rosés, and a few sparkling surprises. Sample wines from over 25 wineries. Live music from Flashback and Route 64 will keep the party going while you sip, taste, shop and socialize.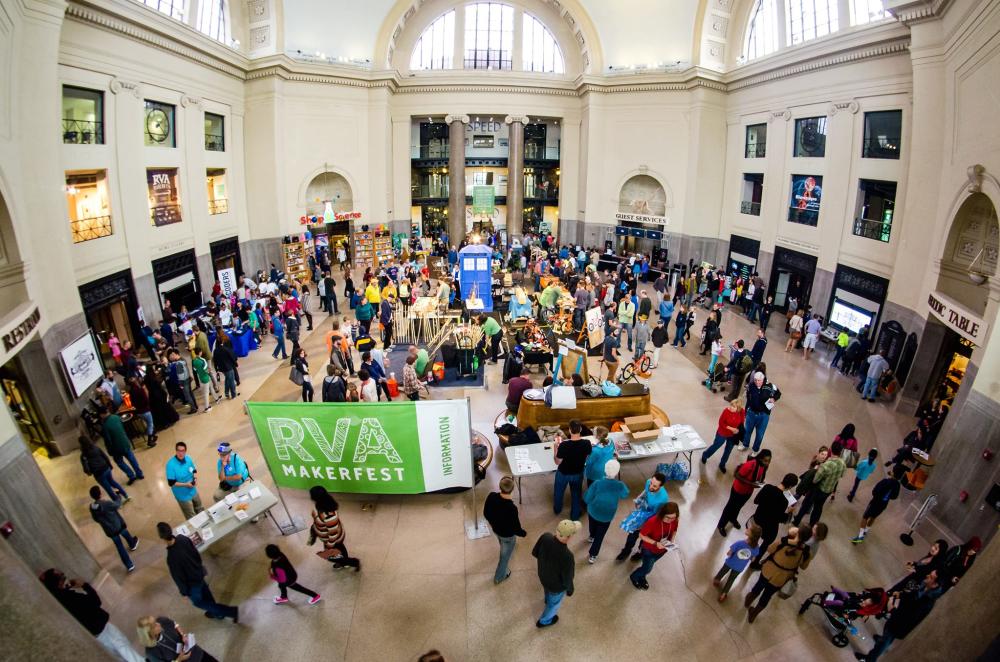 RVA Makerfest
Science Museum of Virginia
October 6, 2018, 10 a.m. - 5 p.m.
RVA MakerFest returns to the Science Museum of Virginia on Saturday, October 6th. This FREE, family-friendly event features interactive demonstrations in science, art, technology, engineering, sustainability, food, music, crafts, and fashion. Attendees will be able to interact with over 75 makers from the Greater Richmond area to experience S.T.E.A.M. education and entrepreneurism in action. Local food and craft beer will also be available and museum exhibits will be open to the public.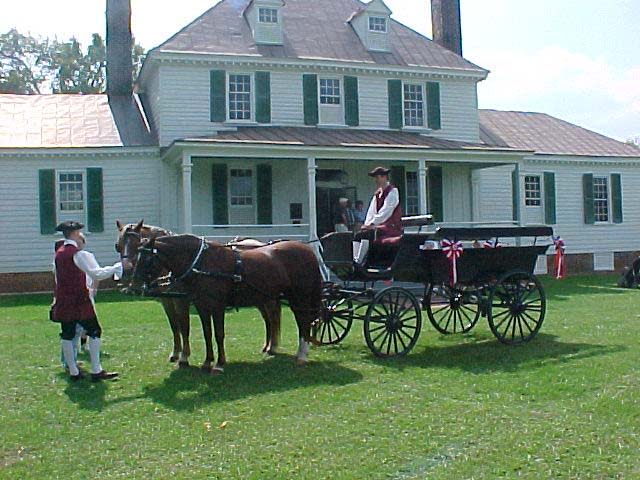 Eppington Heritage Day
Eppington Plantation
October 6, 2018, 10 a.m. – 4 p.m.
Spend the day experiencing colonial life in early 18th century Chesterfield County. Eppington is a circa 1768 plantation built by Francis Eppes VI, Thomas Jefferson's brother-in-law. Tour the house, join in colonial children's games, colonial dancing, period music by the Press Gang, a performance by the Chesterfield Community Band, African American storytelling, craft demonstrations and more! Encounter living history performances, enjoy a relaxing carriage ride, and visit a colonial militia encampment to observe musket drills. Enjoy a wine tasting as you learn about the variety of grapes grown at an experimental vineyard on site. Food and beverages will be available for purchase. Admission and parking are free.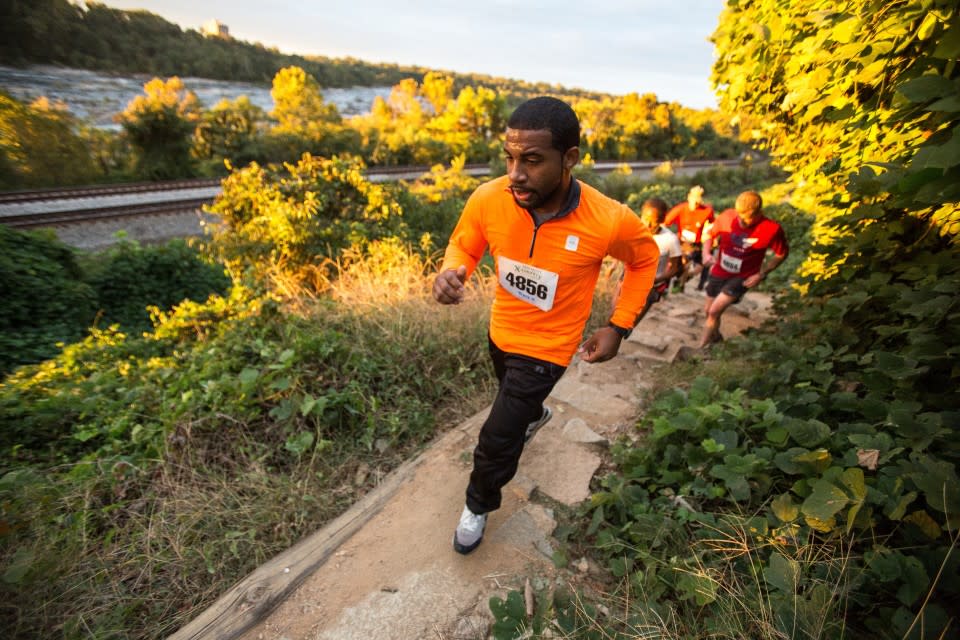 Trails & Ales
Manchester at 10th and Semmes
October 6, 2018
Calling all beer drinkers with a trail running problem! Get ready for the fourth annual Trails & Ales trail run and beer festival! Changing leaves, crisp breezes, views of the river…nothing says fall like trail running in RVA! Add some local craft beer in the mix and you've got Trails & Ales! In addition to foliage filled running scenery (and beer drinking), there will be food trucks and music for runners and friends. With two distance options (8-miler and a 5k), we think this is one event every trail runner can get excited about! So ditch your pumpkin spice lattes and pie scented candles (did we really just write that?!) and put some grit in your fall festival!
Hogtober Festival
Libby Hill Park
October 6, 2018, Noon - 8 p.m.
Come join the fun in Church Hill with BBQ, bands, brews, and one HILL OF A VIEW! (Libby Hill, that is). Bring the family out for great music and delicious food. Free admission.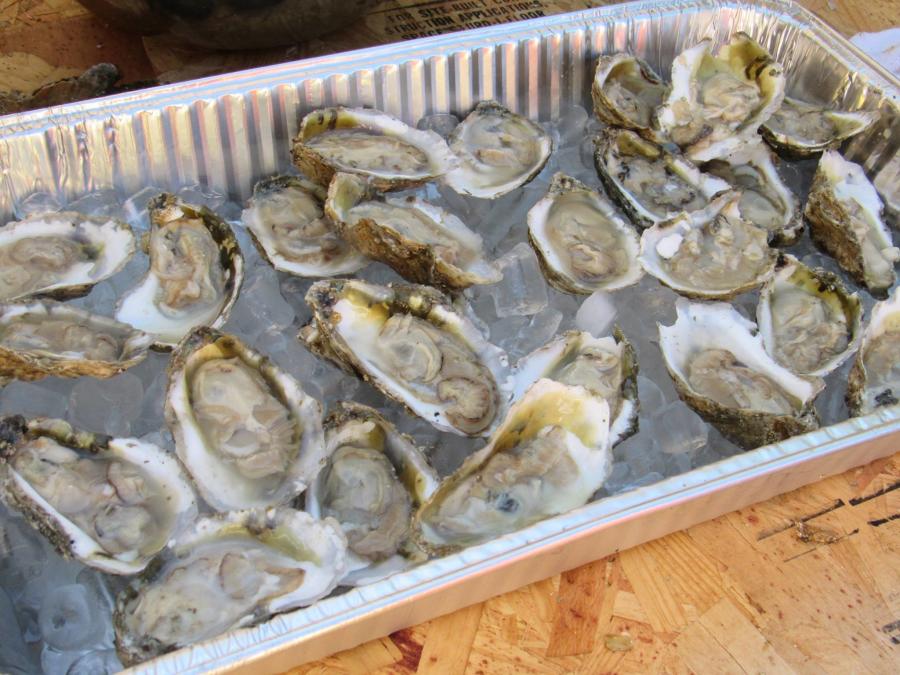 OystoberFest
St. Thomas' Episcopal Church in Historic Ginter Park
October 6, 2018, Noon to 6 p.m.
A festival just for oysters?! Yes please! Raw oysters, steamed oysters, fried oysters, oyster po' boys... OystoberFest has them all! You'll also find brats, beer, bands, and a Kids Zone! Plus plenty of parking (for cars AND bikes).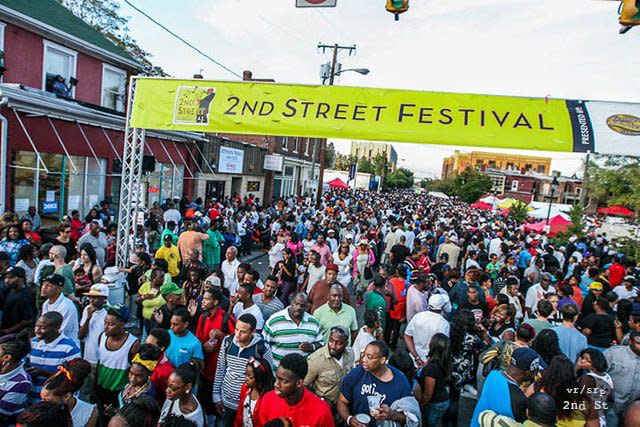 2nd Street Festival
Historic Jackson Ward
October 6-7, 2018
The 2nd Street Festival, presented by Altria and Dominion Energy, celebrates its 30th Anniversary this October! This FREE event, which has grown to be one of the Mid-Atlantic's largest street festivals, draws nearly 40,000 people to Richmond's historic Jackson Ward each year. The festival celebrates the rich culture of the Jackson Ward neighborhood, a historically African-American community which at one time was known as "the Harlem of the South." Today the 2nd Street Festival is an annual celebration and homecoming which boasts four stages of live musical entertainment, along with a Kidz Zone, popular food vendors, a marketplace and Artists Row to shop, and the Richmond Metropolitan Antique Car Club. This year, festival-goers will be treated to the musical stylings of headliner Stokley, former lead vocalist for R&B band Mint Condition and two-time Grammy Award nominee. 

RoseFest
Lewis Ginter Botanical Garden
October 7, 2018, Noon - 3 p.m.
This is your chance to "stop and smell the roses" and enjoy outstanding live entertainment in the Cochrane Rose Garden. Walk through winding paths of 1,800 roses for a sensual feast of color, fragrance and beauty. Enjoy performances from Latin Ballet of Virginia and other activities in the Rose Garden.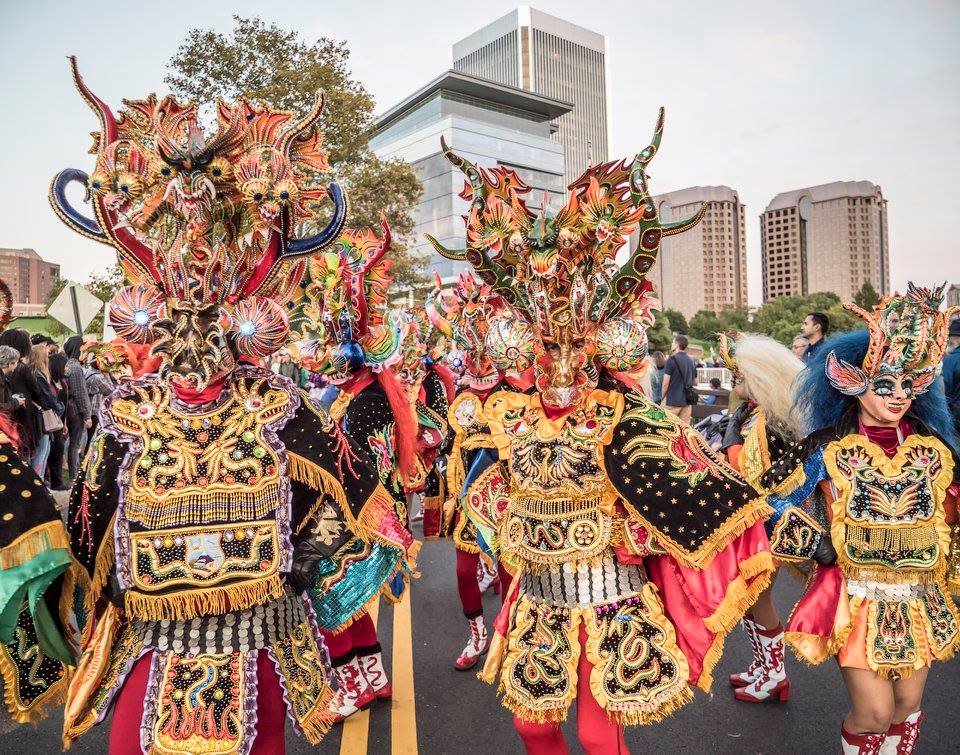 An eclectic mix of musicians, artisans, dancers, and more from all over the world bring their unique cultural traditions to Richmond. Head downtown to Richmond's historic riverfront to celebrate the roots, richness and variety of American culture through music, dance, traditional crafts, storytelling, food, and children's activities. With performing groups representing a diverse array of cultural traditions entertaining on seven stages, this FREE festival is a delight for the whole family!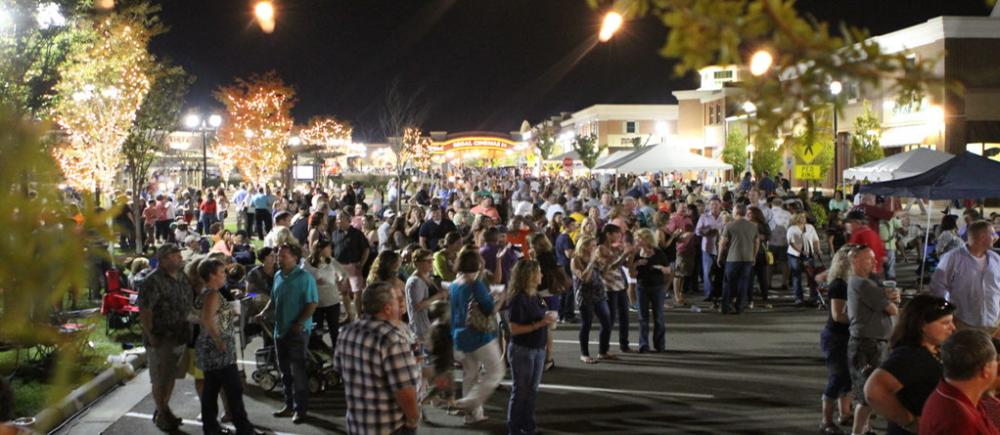 Eat, Drink and Be Magnificent! The 30th annual MAGNIFICENT Midlothian Food Festival is bigger and better than ever, with 20+ restaurants, local craft beer, Virginia wines and more! Enjoy live musical entertainment with performances by Flat Elvis, South of James, and Totally Random. All proceeds benefit local charities through Rotary International.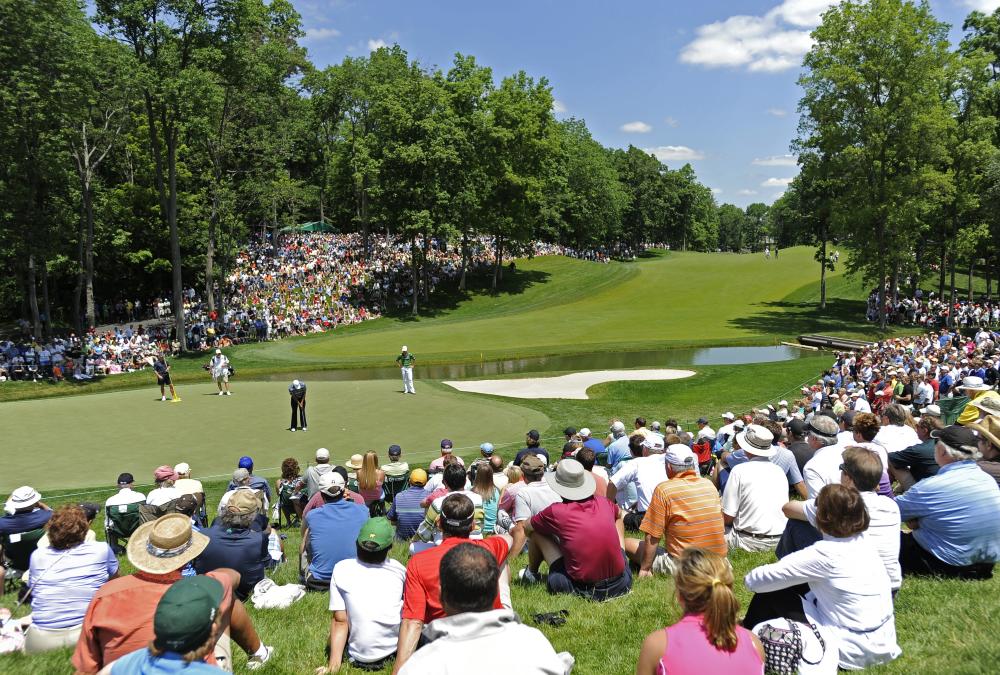 Dominion Energy Charity Classic
The Country Club of Virginia, James River Course
October 19-21, 2018
Fore! Golfers and fans get excited! The Richmond Region will host some of the greatest golfers in the world this fall when PGA Tour legends come to town for the Dominion Energy Charity Classic. The third annual event will tee off October 19th at The Country Club of Virginia, James River Course, and continue through October 21.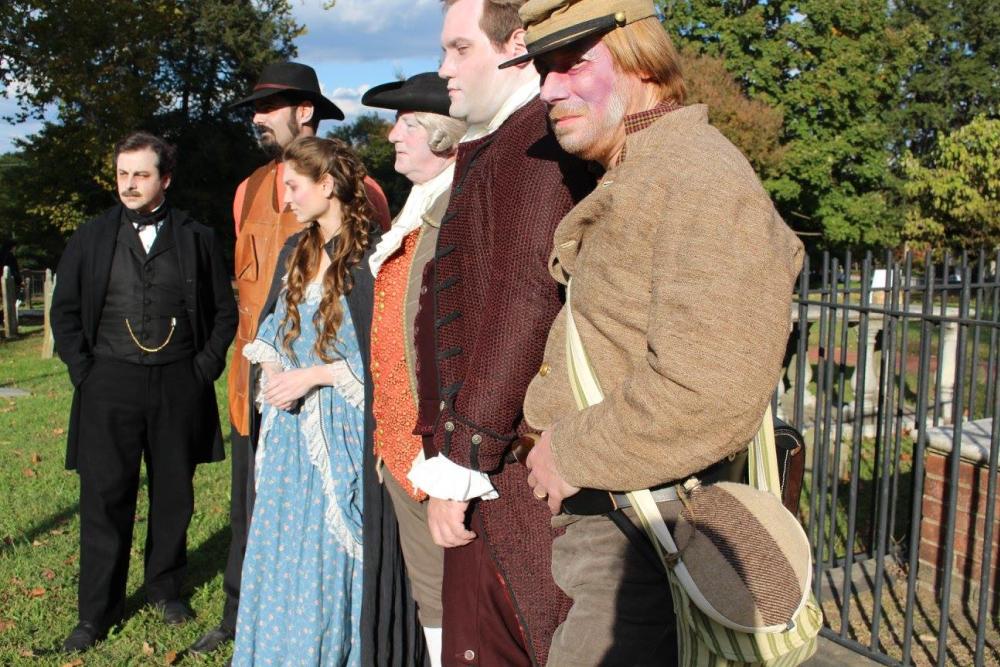 Fancy Me Mad
Historic St. John's Church
October 20, 2018, 5:30-8:30 p.m.
Walk among spirits in the graveyard of Historic St. John's Church. During your self-guided tour of the graveyard, you'll meet Eliza Poe, mother of Edgar; T.W. White, Poe's Editor at the Southern Literary Messenger; George Wythe and his murderous nephew; Dr. McClurg, Revolutionary War surgeon, and more! There are two seatings in the church where Edgar Allan Poe will read tales of mystery and suspense, featuring The Raven and The Bells (30 minutes each seating).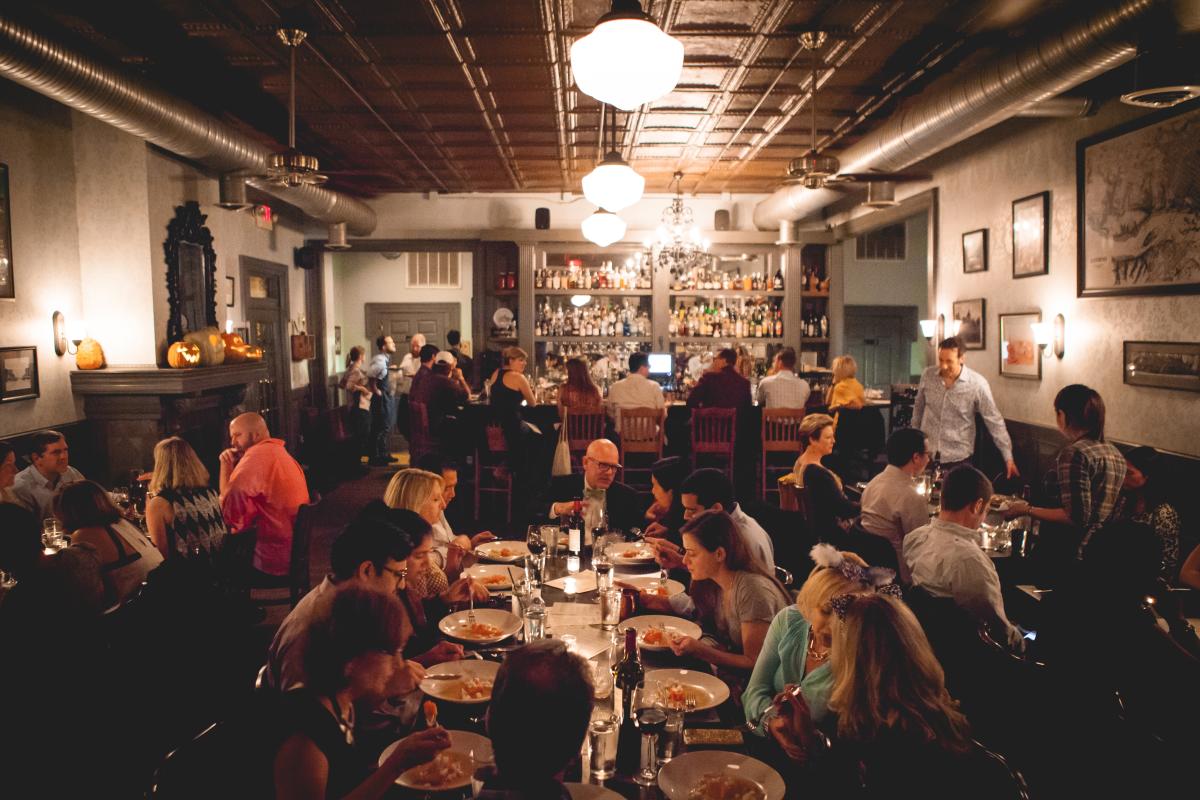 Richmond Restaurant Week returns for the 2018 fall edition, October 22-28. This week long event features dozens of local restaurants offering a three-course prix fixe menu for the week. The restaurants donate a portion of every meal to FeedMore, the umbrella organization that includes the Central Virginia Food Bank, Meals on Wheels and the Community Kitchen. This year, the three-course prix fixe menus cost $29.18 per person, with $4.18 of every meal purchased going to FeedMore. So go ahead, make those reservations and eat amazing food for a worthwhile cause!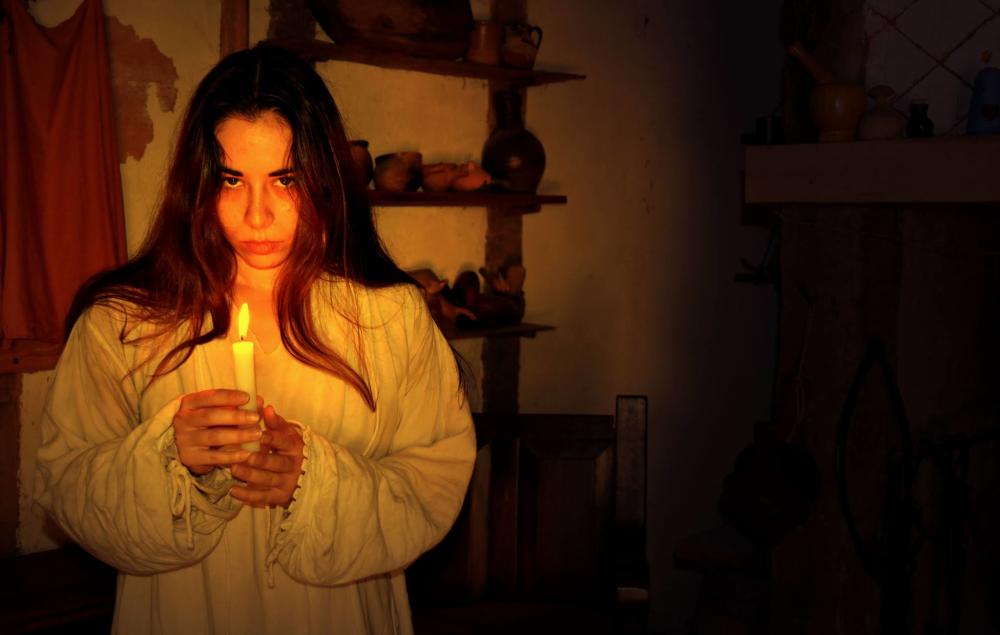 Experience an evening of spellbinding accounts and legendary tales as storytellers relive old English and Virginia Indian legends and folklore. Sit by the fireside and listen to European stories early Colonists told as they recounted tales from their homeland. Capture the essence of what a Colonist felt between 1607-1622 in a strange new land surrounded by danger, darkness and uncertain peril. The harvest is in, the nights grow longer and danger lurks in the shadows. Meet with Transcend Paranormal, a local investigation team, and learn about what's been sighted at Henricus! Light refreshments served. Tours are on a first-come, first-serve basis leaving every 10-15 minutes with groups of 15-20 at a time. (Tours not appropriate for children under 6).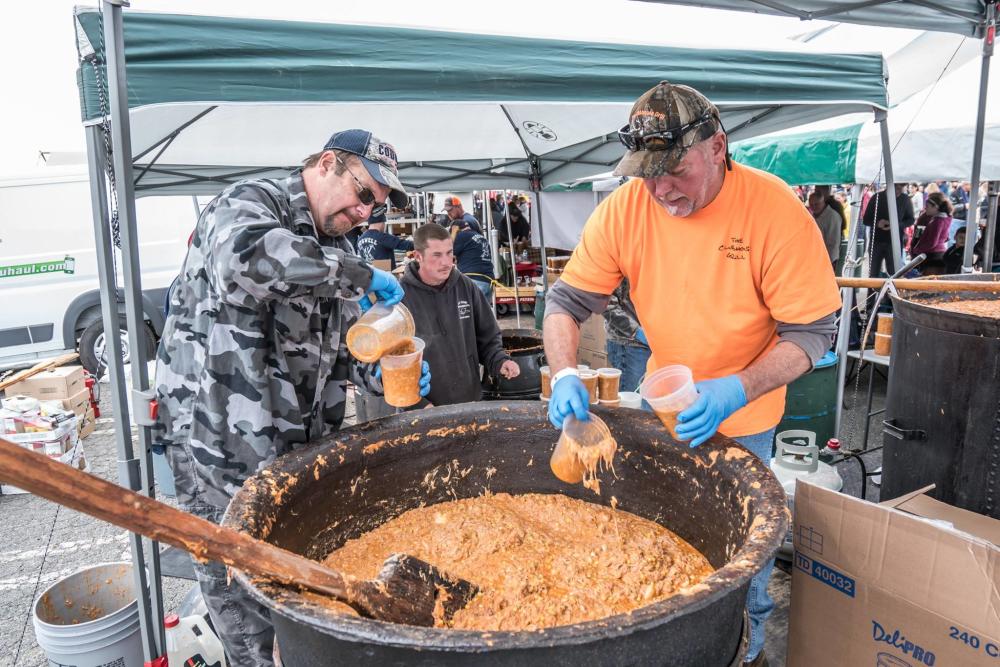 What makes this particular Brunswick Stew Festival so special? All of the stews you will sample are made from scratch onsite! Stew masters gather at midnight onsite the night before the competition to prepare stews, then serve you the freshest stews on the 27th. Stew available for purchase by the sample or by the quart. Make sure you get there early before the quarts run out! Stew Crews will be competing for Best Stew.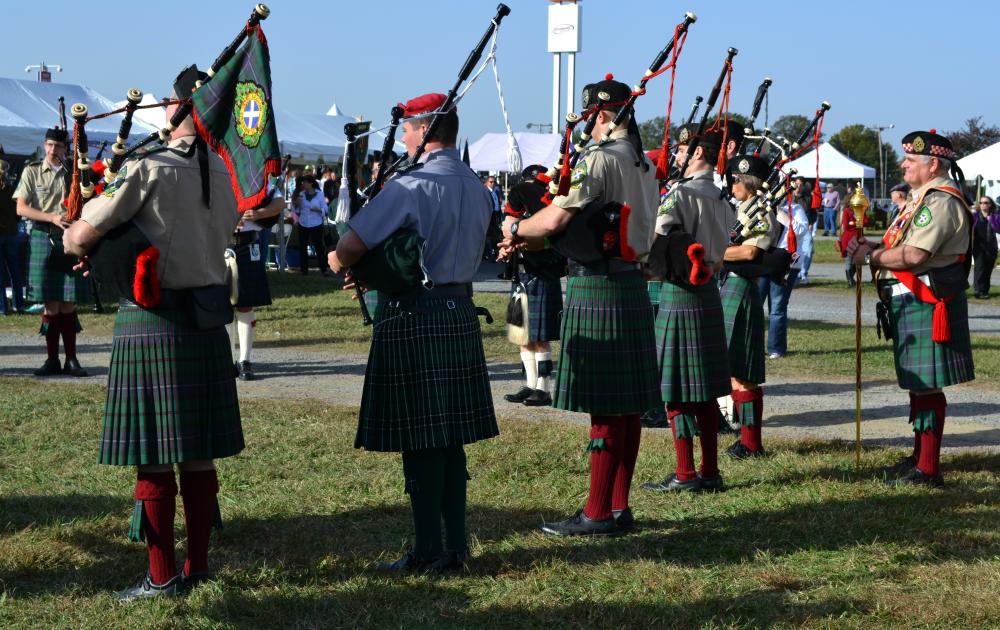 This annual event brings all things Celtic to the Richmond Region! Witness fiddle, harp, and Gaelic song competitions, plus hurling, axe throwing, piping and drumming, rugby, and highland dancing. Peruse the Vendor Village for jewelry, traditional Celtic food, pottery, and (you guessed it) kilts! Tap your toes to musical acts (TBA) on the main stage. Kids will enjoy various activities in the Wee Ones Area, including face painting, pumpkin painting, Wee Ones athletic games, bounce houses and more. For an additional fee, adults 21+ may participate in whisky tastings. Sláinte!

Garden Glow
Maymont
October 27 - November 11, 2018
Brighten your nights this fall on a wondrous new journey through the Japanese Garden at Maymont. At the peak of fall colors, the garden will shine with dramatic light displays for an enchanting experience to delight families, couples and nature lovers of all ages. Admire colorful sparkles and shimmers within the cascading waterfall, stroll among towering trees that stand aglow, and marvel at the breathtaking illuminations of winding waterways, rolling hills, bridges and lanterns. A schedule of fun activities will be offered on various evenings at the Robins Nature & Visitor Center where guests arrive for transport to the garden. For more information, call 804-358-7166, ext. 310. Details, fees and a complete schedule of activities TBA.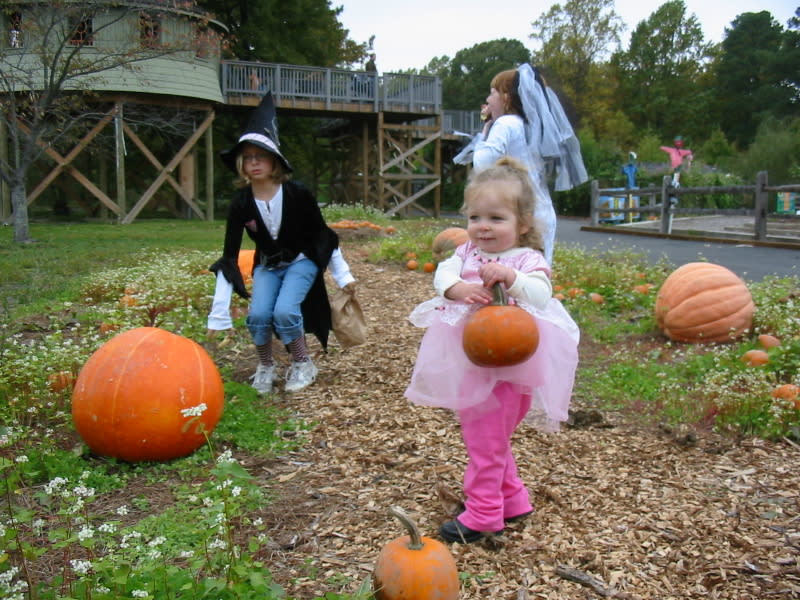 Goblins and Gourds
Lewis Ginter Botanical Garden
October 28, 2018, 10 a.m. - 4 p.m.
Round up the family and head to Lewis Ginter Botanical Garden for Goblins and Gourds, a harvest celebration featuring live music, pumpkin painting, storytelling, and good, green fun in the Children's Garden. See demos on pumpkin and gourd carving, blacksmithing, vermiculture and more. Enjoy the musical stylings of the Richmond Indigenous Gourd Orchestra throughout the afternoon. Don't miss it!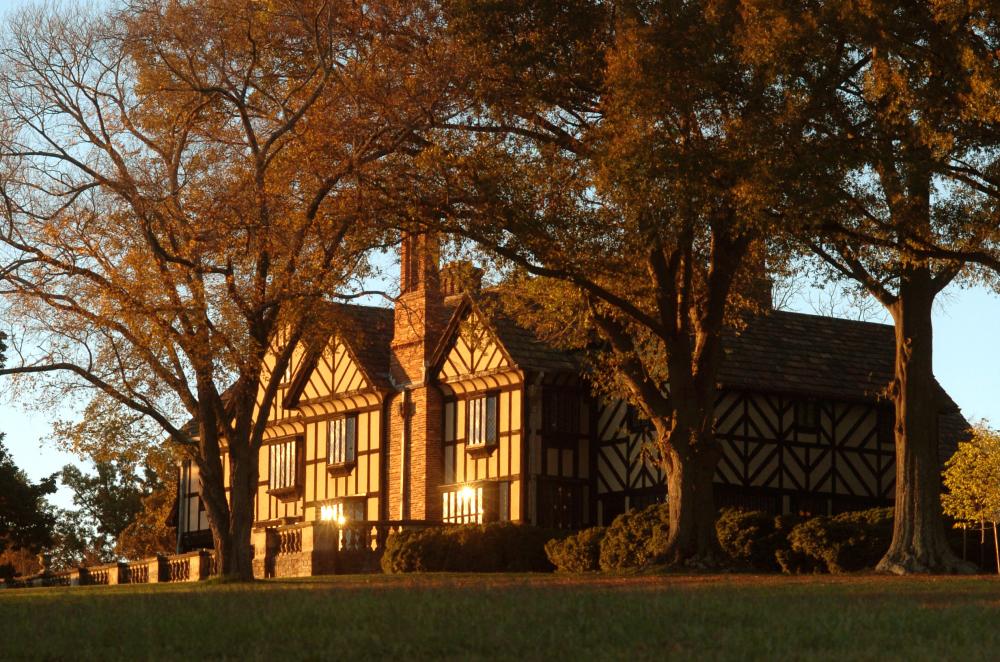 Apples & Ales
Agecroft Hall & Gardens
October 28, 2018, 1-4 p.m.
Agecroft Hall & Gardens is kicking off a brand new fall event that will quench your thirst and immerse you in history while celebrating autumn! Come out Sunday, October 28 for Apples & Ales, a celebration of fall at Agecroft. For only $15, you can enjoy an abbreviated tour of the house, access to the gardens and tastings of hard cider from Buskey Cider and craft beer from Kindred Spirit Brewing. Food trucks will be on-hand for delicious, local food to purchase. Only a limited number of tickets are available for this event, so make sure to get yours today!

Fire Flour & Fork
Various Locations in the Region
November 1-4, 2018
Fire, Flour & Fork is a four-day gathering for the food curious, in and around Richmond. Produced by Real Richmond Food Tours, this not-so-typical festival celebrates the best the Richmond region has to offer: its complex history, its rich artistic community and its established and rising culinary stars. What to expect: a highly curated mix of dining events, behind-the-scenes tours, demonstrations, talks from food and beverage producers, cookbook authors, chefs, bartenders, and bakers. Get your tickets here, but you will probably want to have something handy to snack on when you start perusing the schedule. Thinking about all of those delectable dining options and other food-centric events is sure to make you hungry!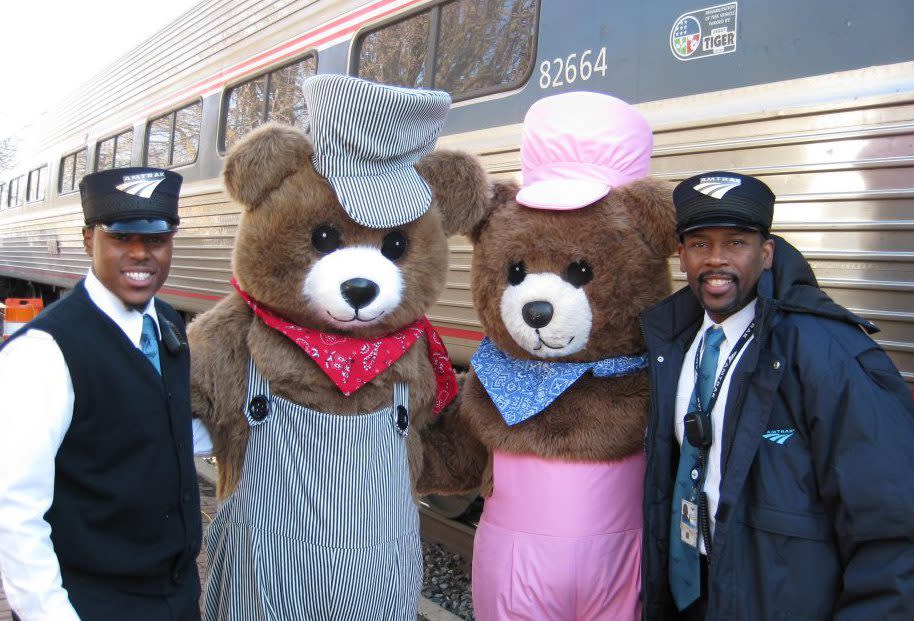 Ashland Train Day
112 N Railroad Ave, Ashland, VA
November 3, 2018
Get ready for tons of train-themed fun at the 16th annual Ashland Train Day! There will be plenty of activities to keep the kiddos entertained, including model trains, children's train rides, Cinder and Tender Bear mascots, music, games, food, railroad-related vendors, and more. Dress up for the day in your bib overalls, bandana and engineer hat. Admission is FREE.

No matter which distance you choose, when you run Richmond, you'll receive VIP treatment! With thousands of volunteers and spectators encouraging you, and more race perks than you can count, you'll see why this awesome event has earned its reputation as America's Friendliest Marathon! During your race, you'll encounter live bands, DJs, spirit groups, and Party Zones that will offer plenty of encouragement and motivation. With street art and river views, historic architecture and beautiful parks, all three race routes treat runners to a unique and unforgettable tour of RVA that ends with a grand finale finish line and post-race party on the riverfront!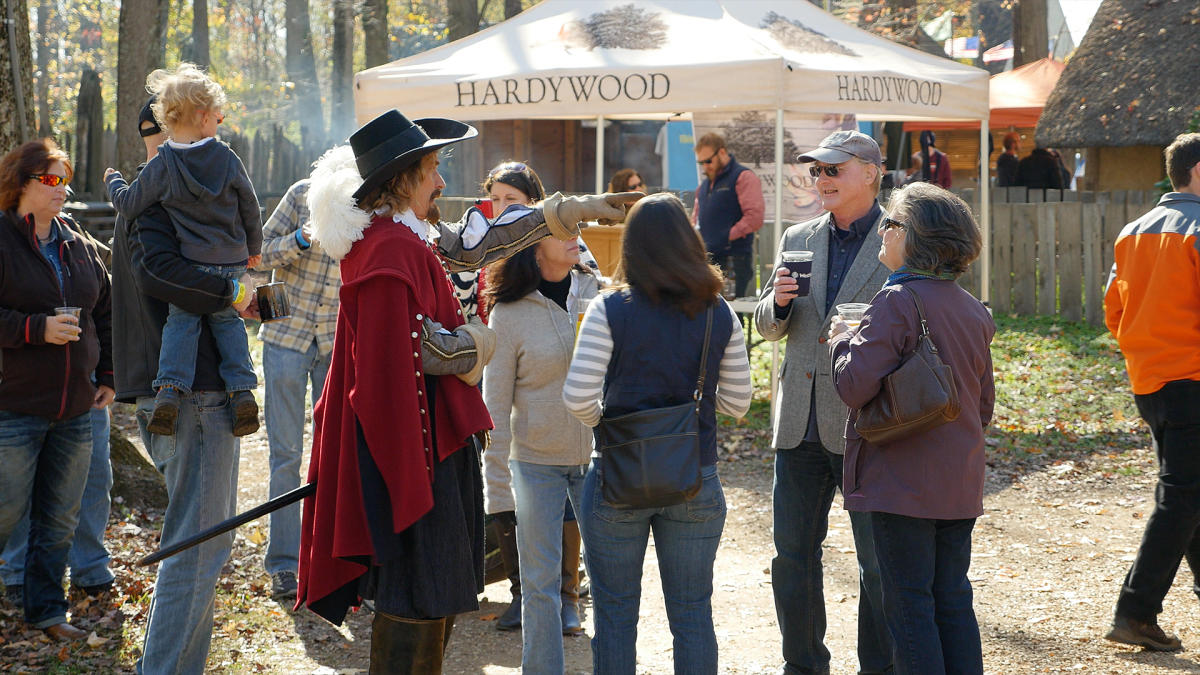 Hops in the Park
Henricus Historical Park
​November 10, 2018, Noon - 6 p.m.
You don't want to miss the 4th annual Hops In The Park, a premiere hops and harvest festival celebrating agriculture and the long and rich history of brewing in Virginia! This popular event at Henricus Historical Park features over 40 Virginia craft beers, brewing demos and presentations, a farmers market, food, and Virginia history. Representatives from breweries will be on site to discuss their beer and the Virginia-grown ingredients in their harvest beers and ales. And don't forget to bring the kids! They will be delighted to take part in the children's activities on the Henricus bluff overlooking the mighty James River.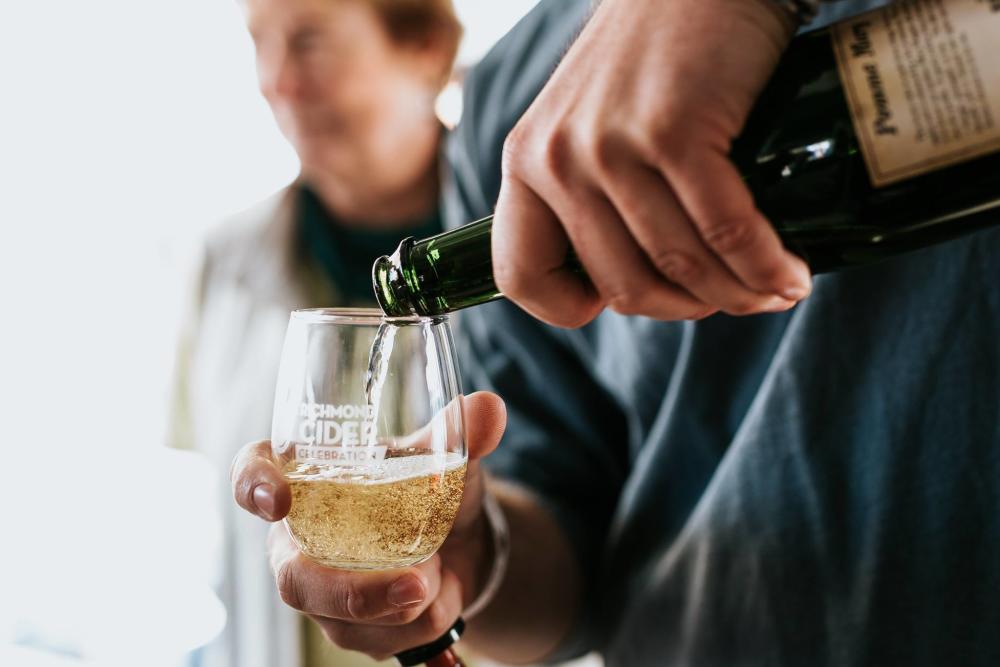 Richmond kicks off Cider Week VA right! As the first event of this state-wide "cider-bration," the Richmond Cider Celebration draws cideries and attendees from across Virginia. Live music TBA. Rain or shine.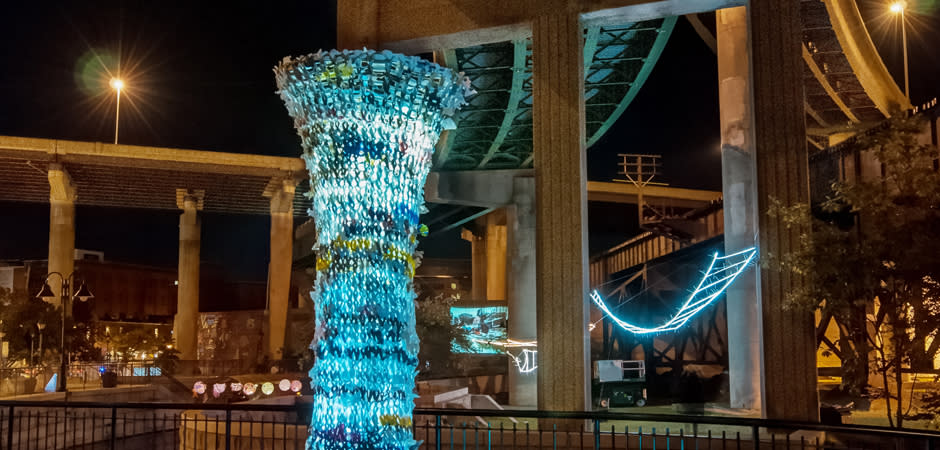 InLight Richmond
Virginia Museum of Fine Arts
November 16-17, 2018
Organized by 1708 Gallery, InLight Richmond is a FREE, public exhibition of light-based art and performances. Each year, InLight Richmond features performances, sculpture, video, and interactive projects that illuminate pathways, walls, sidewalks, green spaces, and kicks off with the Community Lantern Parade. InLight was created in 2008 on the occasion of 1708 Gallery's 30th birthday. Thus was born this free, public art exhibition that offers Richmond the opportunity to engage with contemporary art outside the gallery walls and to experience the city in new and unexpected ways. InLight 2018 will take place on Friday, November 16 from 7 p.m. to midnight and Saturday, November 17 from 7-10 p.m., at the Virginia Museum of Fine Arts. In recognition of 1708 Gallery's 40th Anniversary, InLight 2018 will focus on ideas of community.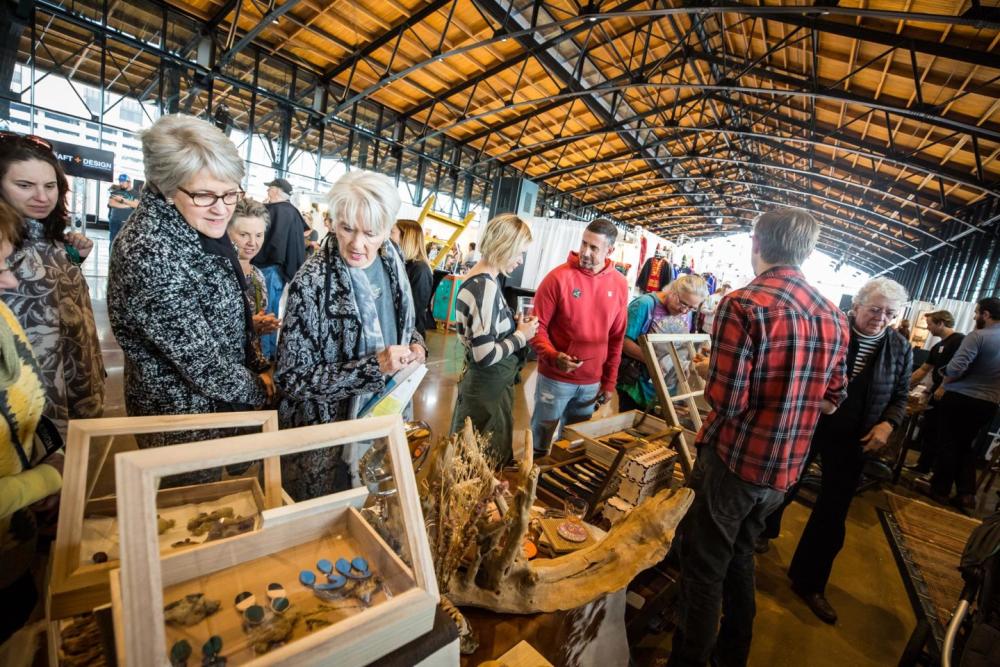 Craft + Design
Main Street Station
November 16-18, 2018
Now in its 54th year, Craft + Design is a museum-quality show that has garnered a reputation for showcasing the finest in contemporary craft. The show, which always takes place the weekend before Thanksgiving, kicks off Richmond's holiday shopping season and brings out a crowd of over 3,000 art lovers. Craft + Design is the signature event of the Visual Arts Center of Richmond, a community arts center in the heart of the historic Fan District.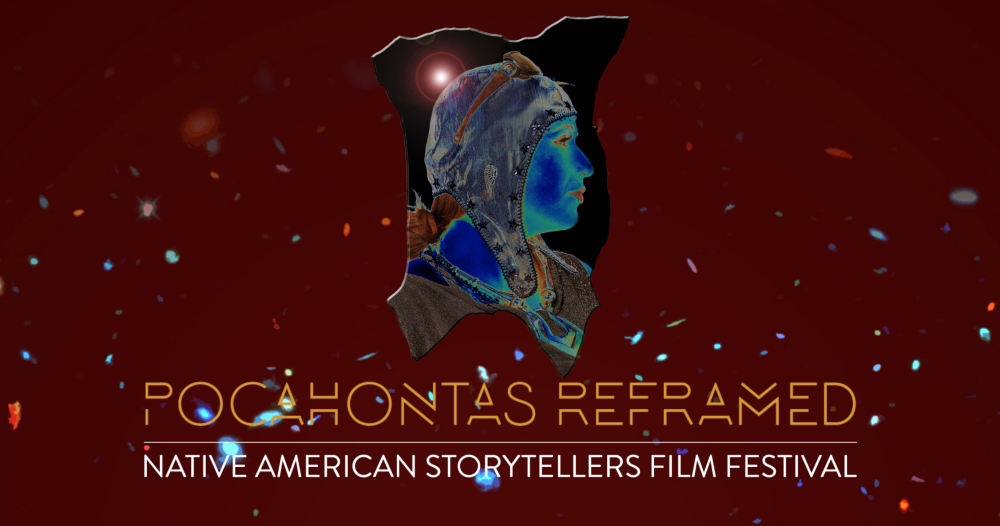 The Pocahontas Reframed: Native American Storytellers Film Festival stems from a passion and desire for indigenous languages, cultures, and societies to thrive. The Festival strives to bring together artists, authors, filmmakers, and actors willing to share, teach, and explain their creativity and history. The Festival includes Native American-affiliated classic and recently released films that have been official selections of world-renowned festivals including the Sundance Film Festival, the South by Southwest Film Festival, and the Toronto International Film Festival. FREE admission.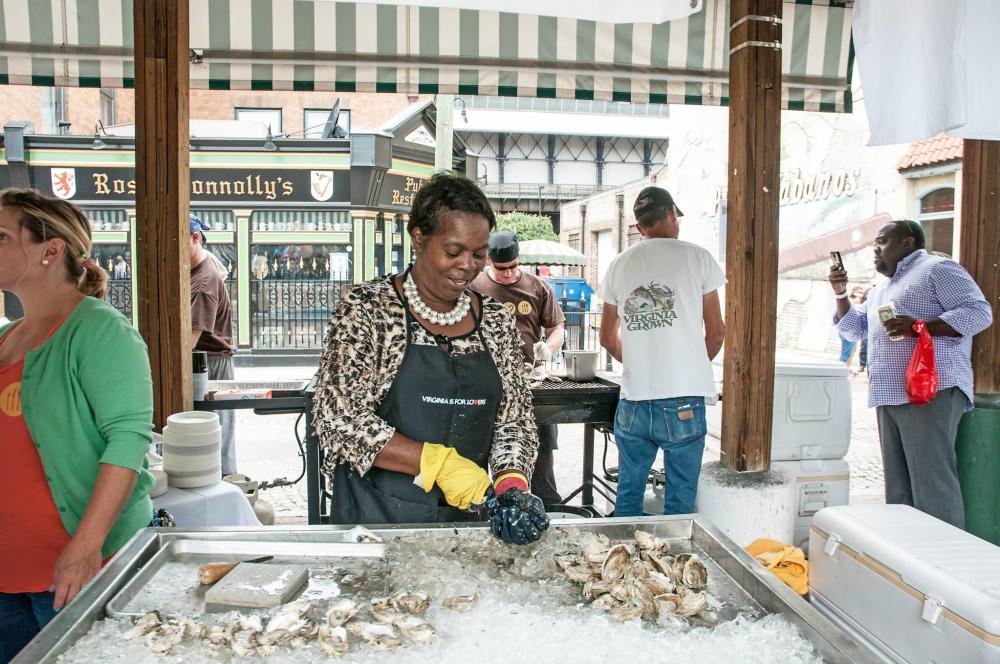 Shockoe on the Half Shell
17th Street Farmers Market
November 17, 2018, 11 a.m. - 4 p.m.
Virginia is for oyster lovers! Join us in the Bottom to celebrate one of Virginia's most iconic foods. It's the 11th Annual Shockoe on the Half Shell festival! Come sample old favorites and discover new ones! Some of the area's most popular restaurants and oyster shuckers will serve up every kind of oyster – smoked, grilled, roasted, fried, and on the half shell (obviously).
Told ya we have a lot going on this fall! :) Check back often as we will continue updating this with new events as they come across our radar. For even more things to do in RVA this season, check out our Calendar of Events. See you soon!