Leaves are changing colors, the weather is getting colder, and our Saturdays are taken up with college games and Sundays are dominated by fantasy football updates. Fall is here, and for many, fall means football. Put on your favorite jersey and come thirsty and hungry to these five great restaurants and bars to appease your gridiron obsession.
Located right across from the Science Museum of Virginia near the Diamond in downtown Richmond, Gus' is a sports bar through and through.  A big bar welcomes patrons with pitcher after pitcher of light beer, greasy fried food and tons of televisions everywhere broadcasting numerous games (not just the Redskins!). This is a type of sports bar full of Cleveland Browns and Buffalo Bills fans; if you are one of these, you'll know what this means.
Now with two locations in Midlothian and Short Pump, Glory Days Grill offers a nice atmosphere for the serious football freak, as well as easily accessible restaurant with a big menu for families to eat a quick lunch while watching the game. Glory Days even has free wi-fi at it's restaurants so the fantasy football fan can keep track of their teams and players at all times!
.
.
This craft beer mecca in Midlothian at Westchester Commons may seem a little bit too classy for an afternoon of football and wings, but don't let the refined insides scare you off. Sedona Taphouse serves up over 500 craft beers and sports a huge menu for pigskin fans to choose from while catching the game on the huge flat screen televisions that line the back of the bar.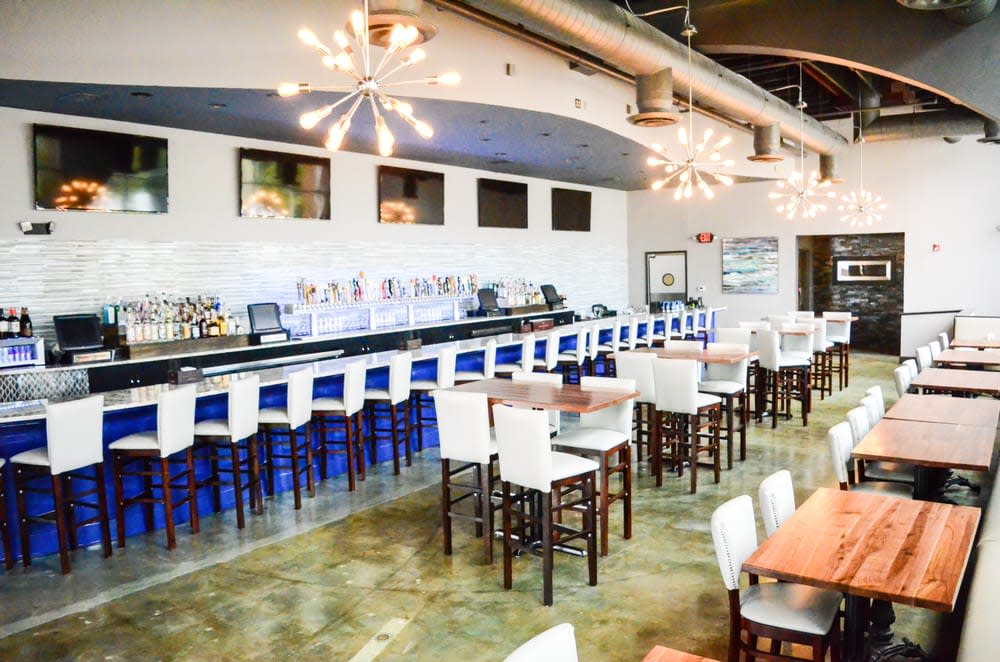 The new kid in town! Settled in what was formerly the old Martini Kitchen and Bubble Bar off Main Street in the heart of the Fan in Downtown Richmond, District 5 offers a flashy new space with an uptown vibe but a casual feel for football fans to spend their Sunday's brunching and choosing from over 40 different beers on their impressive tap while watching on any of the number of tv's above the bar. A big bar with lots of seats and tons of seating inside and out make this destination a great place for big groups.
The Grille at Libbie and Patterson Avenue functions as a trusted, reliable, beer and food spot for football fans in a cozy bar environment.  Small but serviceable, the bar and high top tables make for a comfortable watching environment and the bartenders keep the pints flowing!  Settle in and watch on any of the five televisions throughout the restaurant.
Michael J. Hippchen is a freelance writer based out of Richmond, VA.  Michael has a passion for good bourbon, a firm cigar, live music, and copious amounts of black coffee.