When visiting the Richmond Region, sometimes it's difficult to pack a laundry list of activities into one day, including enjoying local food options when in town. While one might not want to rush their experience in Virginia's Capital City, there are numerous lunch options for tourists with a packed schedule. Check out these five lunch spots for a quick, quality mid-day meal!
Serving up Sicilian style food – fast – in the Museum District of Richmond, this four-walls-and-a-roof pizza place is a great lunch option for travelers. Belmont offers the four best words in the English language: pizza by the slice, as well as an array of oven baked sandwiches and Sicilian staples like calzones, vegetarian or meat Stromboli, and vegetarian and meat rolls as well. Enjoy your slice at the standing counter and be on your way!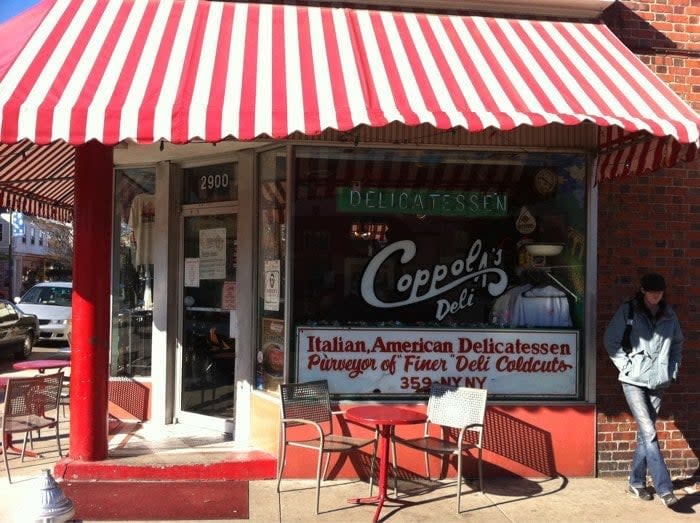 Nestled at the top of Carytown, the popular dining and shopping district in the downtown Richmond area, Coppolas has been a welcomed sandwich pit stop for over 30 years. An authentic delicatessen with a classic round glass front deli counter, Coppolas occupies a small space (with indoor and outdoor tables) with huge sandwiches, like the popular Club or Hero.  Wash them down with a Dr. Brown's Cream Soda and take advantage of the rest of the day in Carytown!
Fresh, authentic Mexican dishes with a great presentation, Pepe's has quickly become a reliable lunch institution in South Richmond. A bright and playful atmosphere (stocked with patio seating) serves up lunch from 11am to 4pm, including lunch specials, tacos, burritos, salads, and bowls topped with cilantro and tortilla strips. Try the specialty burrito "The Chesterfield" for a hefty combination of carnitas on the inside and diced chorizo sprinkled on the outside for a local treat!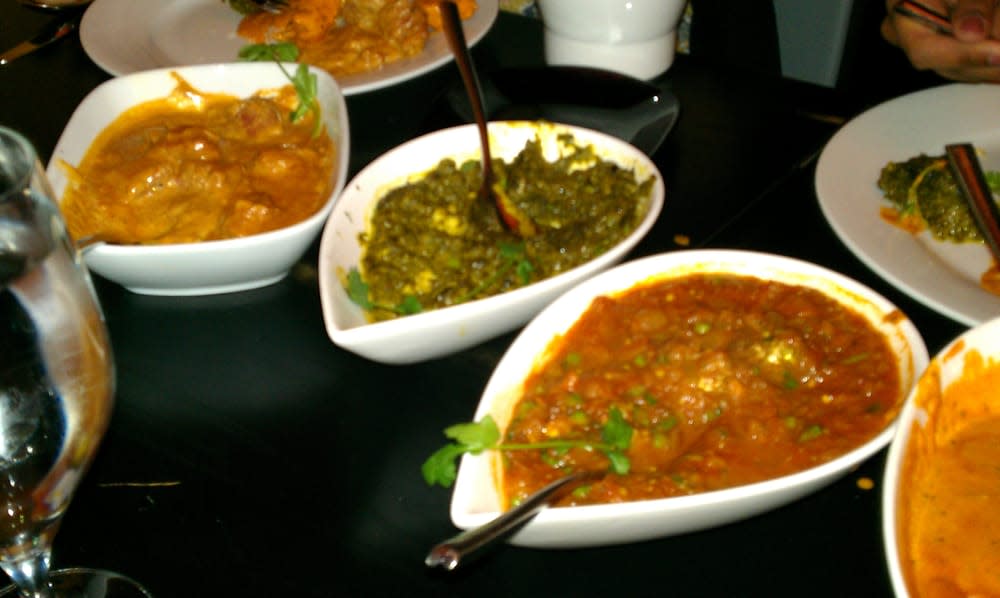 A modern, chic, stylish dining room welcomes guests to this Indian cuisine restaurant located in Short Pump Town Center. Diners can choose from an array of Daily Lunch Express options, where you can choose a sauce, a protein, or the vegetable of the day, including the popular likes of Tikka Massala, Patia, Vin D'Ahlo mixed with chicken, paneer, or even lamb, along with a side of naan and rice. Stop in for a quick lunch hour and then get back to shopping!
If you find yourself in the City Center of the Richmond Region, stop and grab lunch at Perly's an old-school-cool, Jewish Deli Style restaurant and delicatessen on East Grace Street. Cozy up in a classical art deco booth or squat at the bar and enjoy an enormous sandwich list – nine different meats, six cheese, and five breads – all served with chips and a dill pickle.
Michael J. Hippchen is a freelance writer based out of Richmond, VA.  Michael has a passion for good bourbon, a firm cigar, live music, and copious amounts of black coffee.