What a week! The UCI 2015 Road World Championship bicycle race has come and gone and was a resounding success. The River City organized this spectacular week-long two-wheeled party for the world not just as a giant asphalt playground for some of the worlds best athletes, but also as a coming-out party for the Richmond Region as a tourist destination to be reckoned with. Here are five reasons why Richmond 2015 worked!
Southern Hospitality
Welcome to Virginia! Having a world cycling event in the U.S. was a gamble for UCI to begin with, and Richmond region residents welcomed world travelers to our home with open arms and maybe a sweet tea or a Budweiser. The Richmond Region is a perfect place to showcase our southern hospitality to visitors on a grand world stage, and with every held door and sidewalk-hello, we taught what we already knew: Virginia is for Lovers!
Small City
New York City couldn't be shut down with dozens of road closures for an entire week; it just wouldn't work. Richmond, the little city that could, was the perfect choice for so many reasons, but its small size, the influx of local business and local government support, and passionate residents made the Richmond region, a city with a town feel, a perfect illustration of big passion coming from a small resource.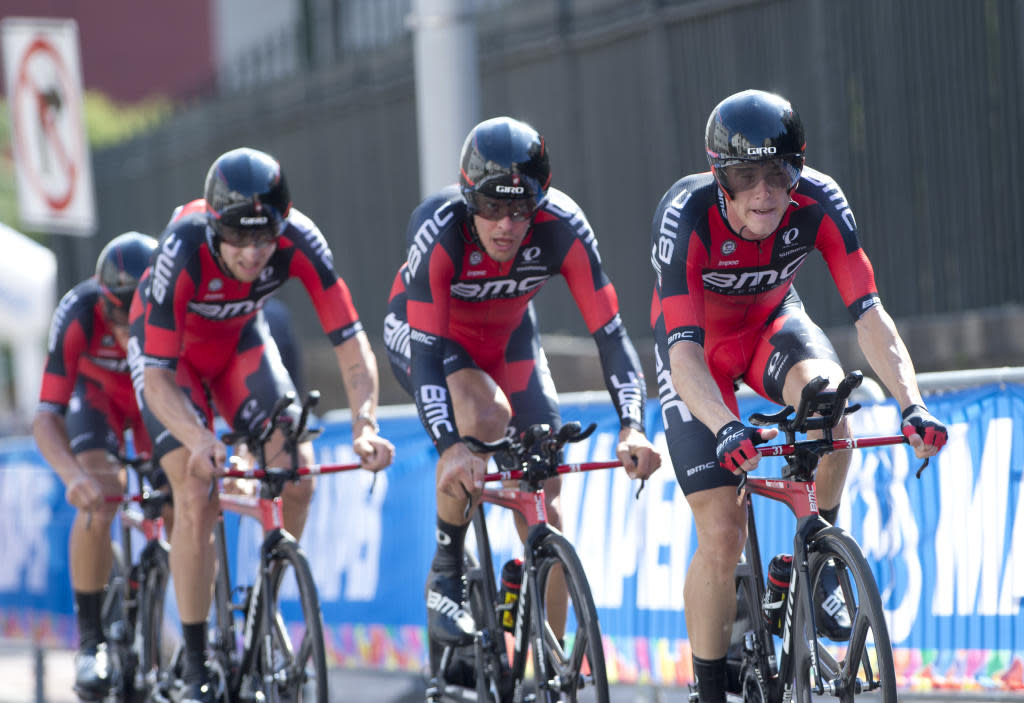 BMC wins the men's Team Time Trial at the UCI Road World Championship, Sept. 20, 2015
Sports Hungry
Give us sports! The Richmond Kickers and Flying Squirrels offer a great local quench for the sports enthusiast in the region, but the UCI Championship was next level in terms of preparation, operations, and fan accessibility. In a sports-crazy, outdoorsy region, this race was a perfect showcase for Richmond as a future destination for sporting events.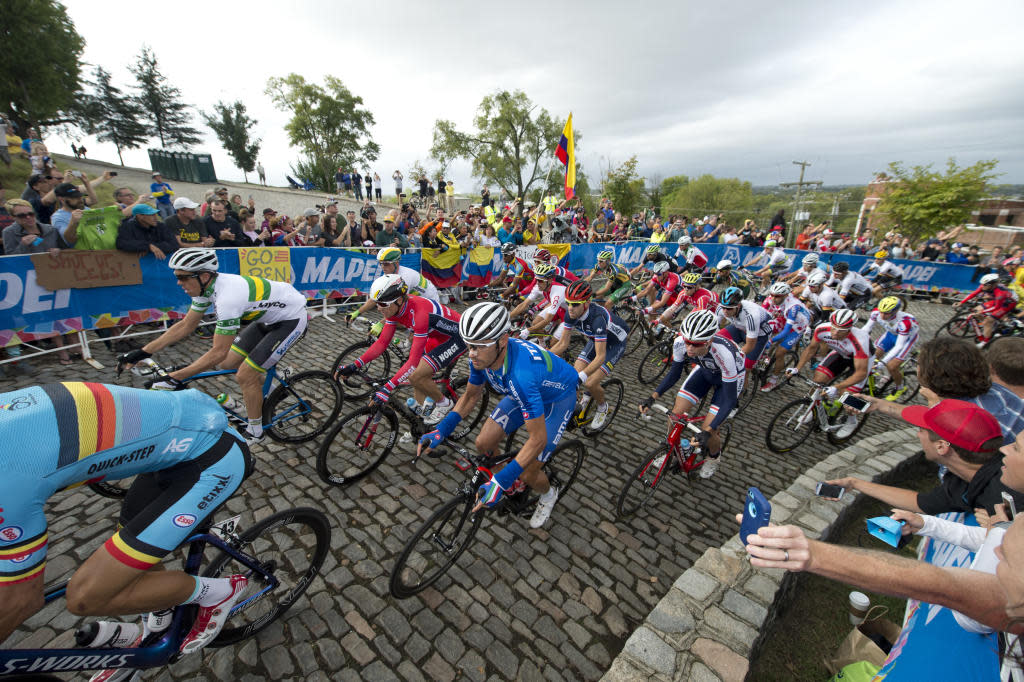 Cobblestones!
Holy Topography! Hills, straightaways, tight turns, skyscrapers, and rural Hanover roads lined a course that was fun, challenging, and easy for fans to take in. The cobblestone snake on Libby Hill in Church Hill was a defining image of the UCI races; watching world-class riders on $10,000 bicycles ascending a 200-year-old cobblestone curve was a sight to behold!
Restaurant Mania
One of the biggest draws to Richmond region tourism is the dining scene, and, despite an early-week lull, local restaurants, especially in Church Hill and Downtown near the racecourse, saw huge, record-setting sales for the final championship weekend and let world travelers know that our culinary influence is going strong!
Michael J. Hippchen is a freelance writer based out of Richmond, VA.  Michael has a passion for good bourbon, a firm cigar, live music, and copious amounts of black coffee.