The Richmond Region is amazing for food. We've been called the "Next Great Food City" by Esquire Magazine. Alton Brown basically broke the internet when he ran from restaurant to restaurant eating everything he could find and posting about it on Twitter and Instagram. Here are 5 Sandwiches in the Richmond Region that will definitely make your visit better:
This unassuming basement deli in Carytown makes some fantastic sandwiches on a mid-century grill (over 60 years of flavor in every sandwich.) We recommend the Dagwood (Turkey, Roast Beef, Pastrami, Provolone, Swiss, Thousand Island, Dijon, Pickles on Rye) or Sailor (Beer Broiled Knockwurst, Pastrami, Swiss, Mustard on Rye.)
The Naked Onion has a menu with stuff on it, but you'd be remiss if you didn't order at least one Banh Mi. Seriously, the Banh Mi is amazing at the Naked Onion. Order it, eat it, love it.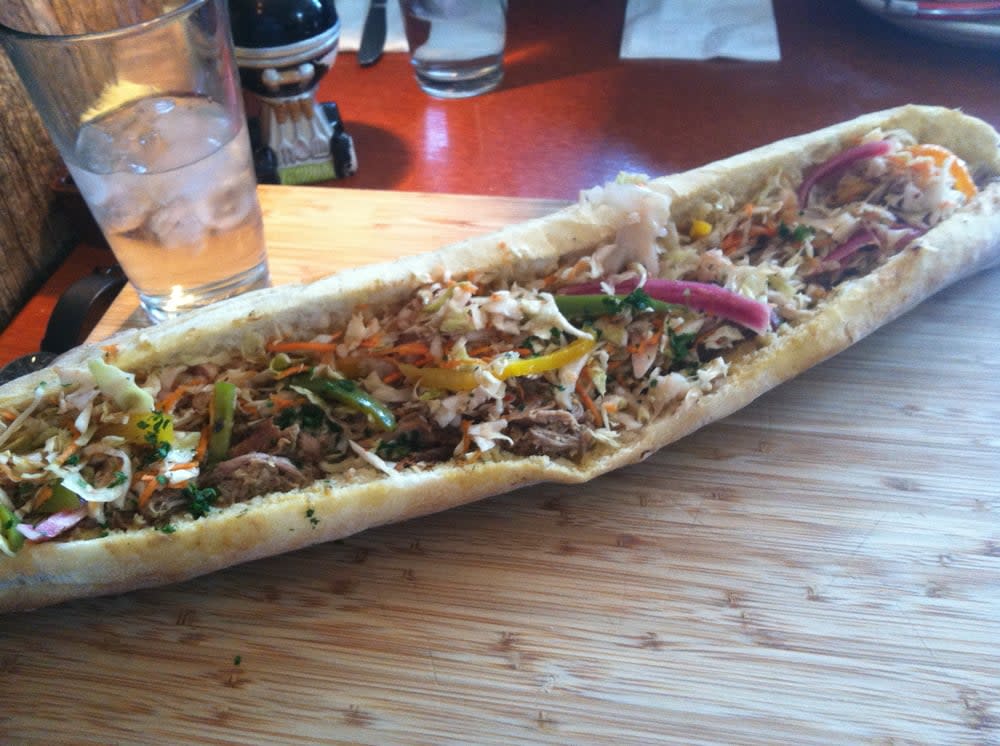 The Black Sheep
The Black Sheep, and their huge sandwiches, are legendary in these here parts. Alton Brown stopped at the Black Sheep on his whirlwind tour of the RVA: "They're known for their sandwiches so large they call them battleships (I split one sandwich with four people). I ordered the USS Roanoke: Sliced turkey rolled around sliced provolone. griddled and then topped with crispy prosciutto, arugula, peppadew peppers and a mixed fruit mostarda on a toasted french baguette."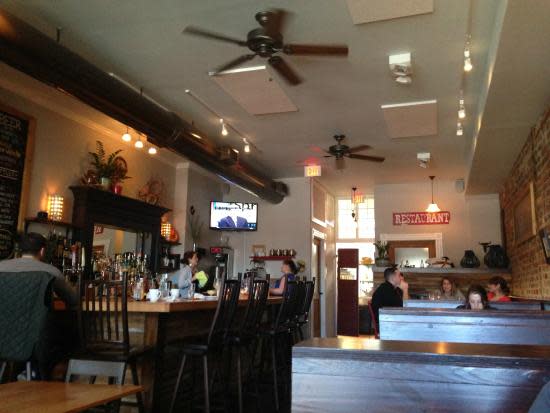 In the interest of full disclosure: Lucy's is one block from our office and we have eaten an HRT every single time have eaten there. That said, get yourself an HRT at Lucy's. This sandwich with house roasted turkey breast on toasted ciabatta, avocado, house pickled red onion slaw and spicy mayo tastes like the beautiful baby of a club sandwich and a banh mi.
Perly's is sammich heaven. You got your bagel sandwiches, your schnitzel sandwiches, your roast beef sandwiches. They all come piled high and huge, like any good Jewish deli. Our favorite is the Jewish Sailor because it is amazing.