USA Today called the Ukrop's Monument Avenue 10k one of the best races in the country. Richmond's biggest block party is the place to be on April 9th. With 30,000 participants, you're bound to be entertained— whether it's by costumed runners, Spirit Groups, live music, or the beautiful, flat course. Throw in a race for kids and a rockin' post-race party, and you've got yourself one of the best social events of the year! Here are 5 Simple Reasons to Run the Best 10k in Virginia.
Resolutions
Not a seasoned runner? Training for and running a 10k will help you keep that resolution this year.
It's Still Pretty Cheap
Block one sold out in 11 days. Block two is just about to sell out. If you register now, you only have to pay $35. The priced jumps to $40 when block two sells out (and it will) and $45 when block three sells out (it also will.)
Run Some History
The Monument Ave. 10k is 6.2 miles of historic statues and architecture and crazy fans. You don't need a cheering section, but isn't it nice to have one?
Free (or cheaper) booze and food!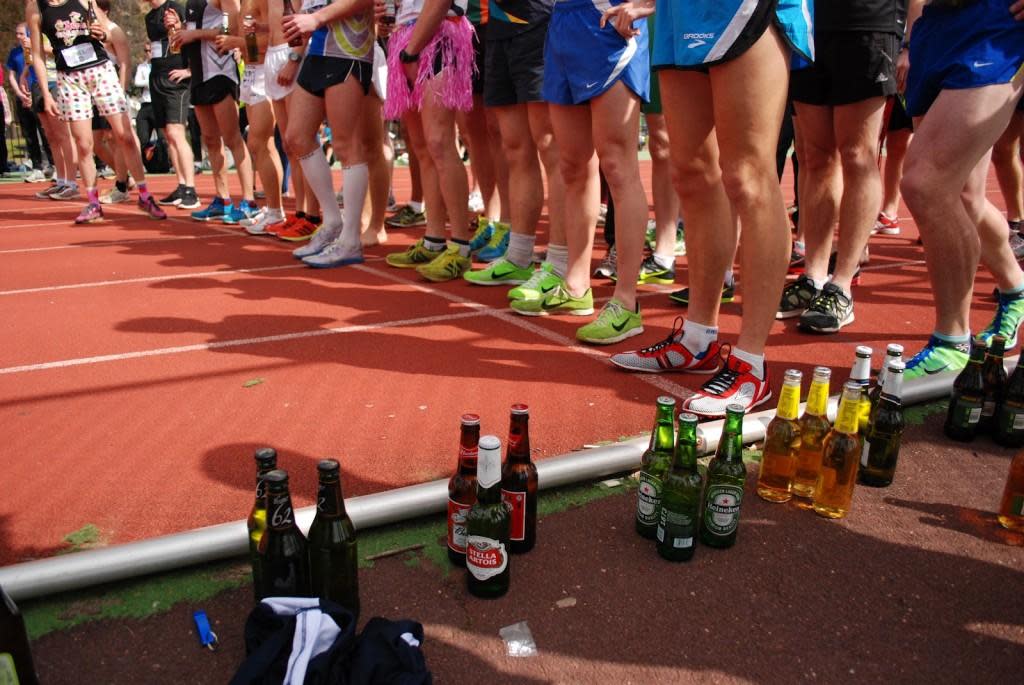 Stop by your favorite bar or restaurant on April 9, 2016, to see if they're an official Ukrop's Monument Avenue 10k Watering Hole! Wear your finisher medal when you come in following the race, and score a deal on your meal or drink. You trained, you ran, you rocked it! Now eat, drink, and revel in your accomplishment!
Costumes, Fun!
Have a blast out there. Dress up in your favorite costume and run for the fun, or dress up and try to win it all, it's up to you.
[jetpack_subscription_form]