Whether you're a DSLR toting Ansel Adams, a smartphone snapper on-the-go, or simply an urban explorer looking for the best views, Downtown Richmond has plenty of locations to get a great perspective of Richmond's skyline. Check out these 5 spots for stunning Instagram photos!
Rounding out the end of S Pine Street and Oregon Hill Parkway in the Oregon Hill neighborhood of downtown Richmond, this scenic lookout gives views not only of the soaring skyline, but also the mighty James River and the Robert E. Lee Memorial Bridge. Stand in the gazebo for another vantage point!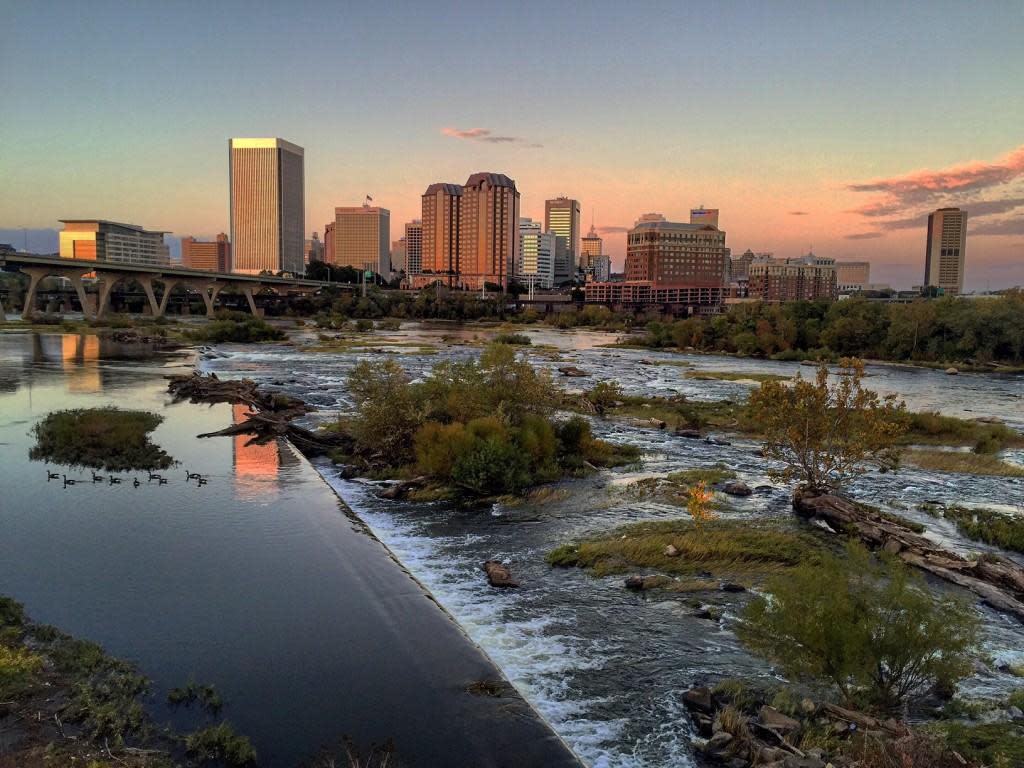 A staggering accomplishment of concrete, steel, and planning, the Manchester Floodwall Park connects the 14th Street Bridge and the Manchester climbing wall, both south of the James River. Explore the over 3 miles of park and soak in the skyline and river views.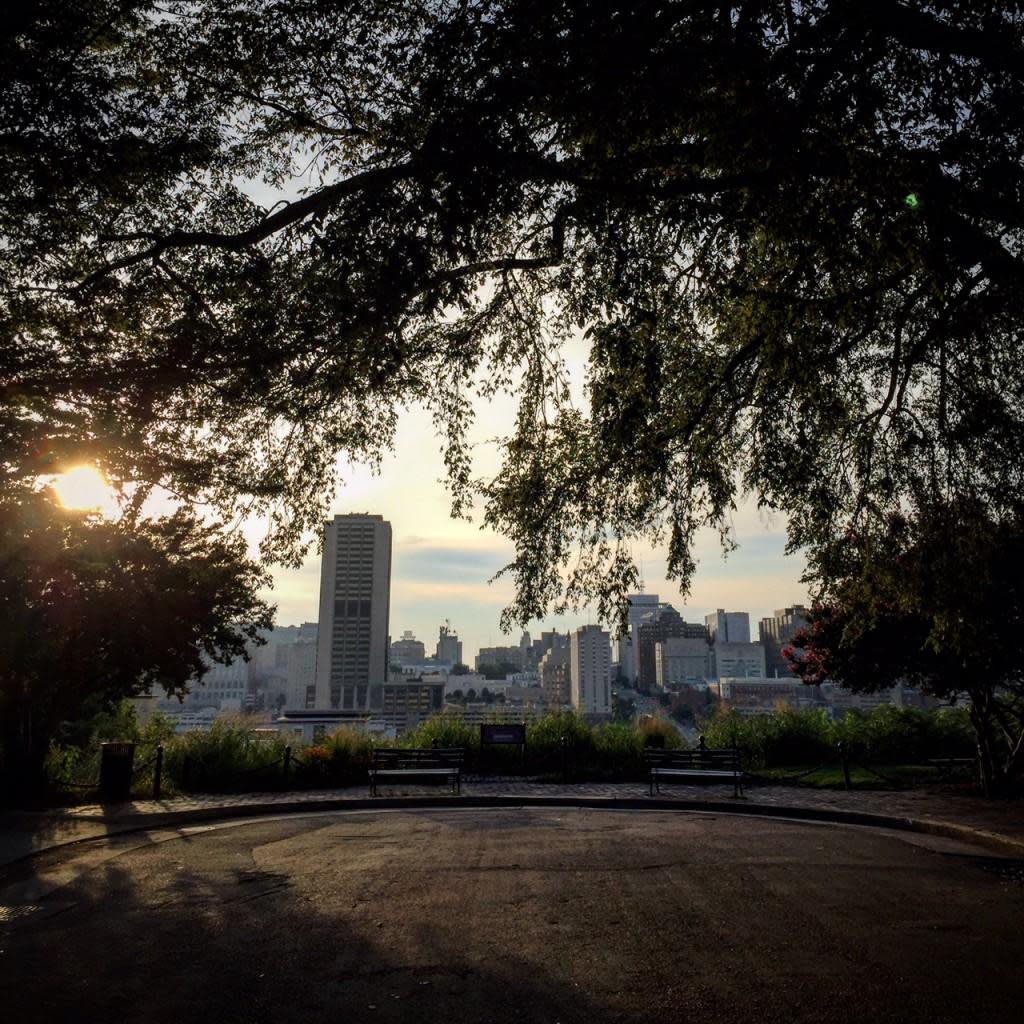 Cameras up! A quiet cul-de-sac at the 22nd and East Grace Street in Churchill provides some of the best city skyline views. Shockoe Valley, Downtown, and the Medical College of Virginia campus and hospital can all be seen from his historic lookout point.
The little park that could! Libby Hill Park showcases multiple incredible views of Rocketts Landing, newly renovated downtown lofts, and the steel and glass skyscrapers of Richmond. Hills and paths and stairs lead to numerous different viewing points to take in.
Grab a brew, dine on a burger, and eat up the skyline view from the famous Legend Brewing Company deck and beer garden that sits south of the James River. Get a table close to the rail so you can have primary position to take a snap!
Michael J. Hippchen is a freelance writer based out of Richmond, VA.  Michael has a passion for good bourbon, a firm cigar, live music, and copious amounts of black coffee.
[jetpack_subscription_form]