You're used to hearing from us, the team behind VisitRichmondVA, when you read our blog posts. This week, we decided to change things up a bit. We've partnered with a local blogger to share some of her favorite spots in the Richmond Region with you. Enjoy and take notes for your next visit! :)
The Tiramisu For Breakfast Guide To Richmond
I'm Christina Dick, a 29-year-old PR and Marketing consultant at TFB Agency and beauty blogger at Tiramisu For Breakfast. I've only lived in Richmond since 2006, but that's been enough time to fall in love with it. I couldn't possibly list out every single place that I love, but below is a list of a few favorites that I find myself recommending to friends and clients often. Follow along as I guide you through some of my fave spots, and be sure to check them out the next time your visit RVA. Enjoy!
Eat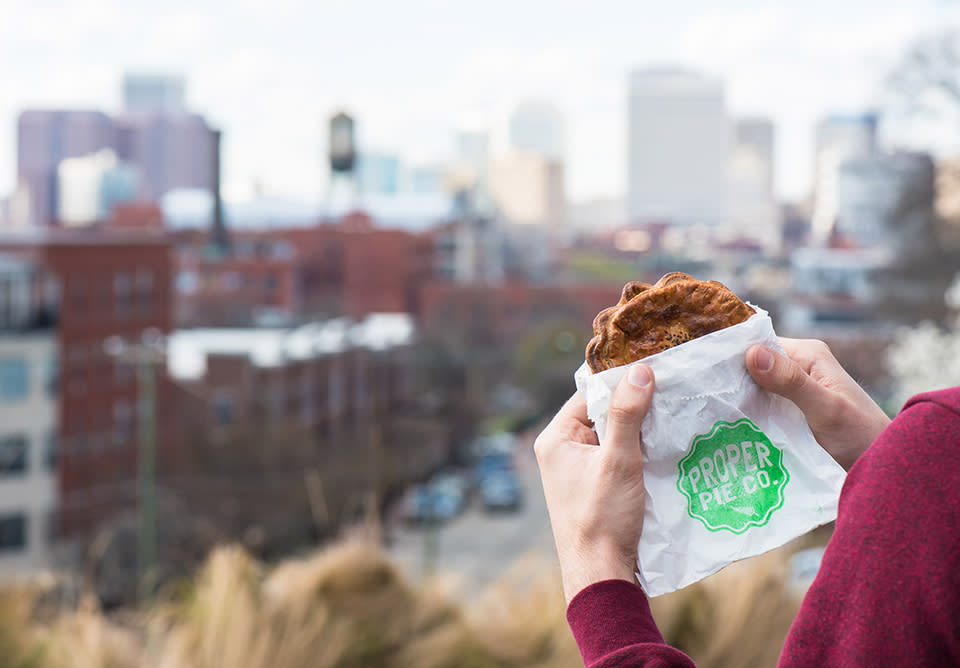 I'm almost glad they're only open Wednesday through Sunday, because I feel like I could eat there everyday. Oftentimes, these don't last the less-than-five minute drive it takes to get home before I finish them off. My favorites are butter chicken and steak, and also bacon and tomato. I'm also a huge fan of the sausage roll. Make sure to check out their Facebook page before you head over - that's where you can find all of the pies, savory and sweet, that they have available each day - so you can start narrowing down your order before you get there. I always recommend this to friends as a good lunch-on-the-go. You can pick one up and stroll around Church Hill, sit in Patrick Henry Park or visit the historic St. John's Church.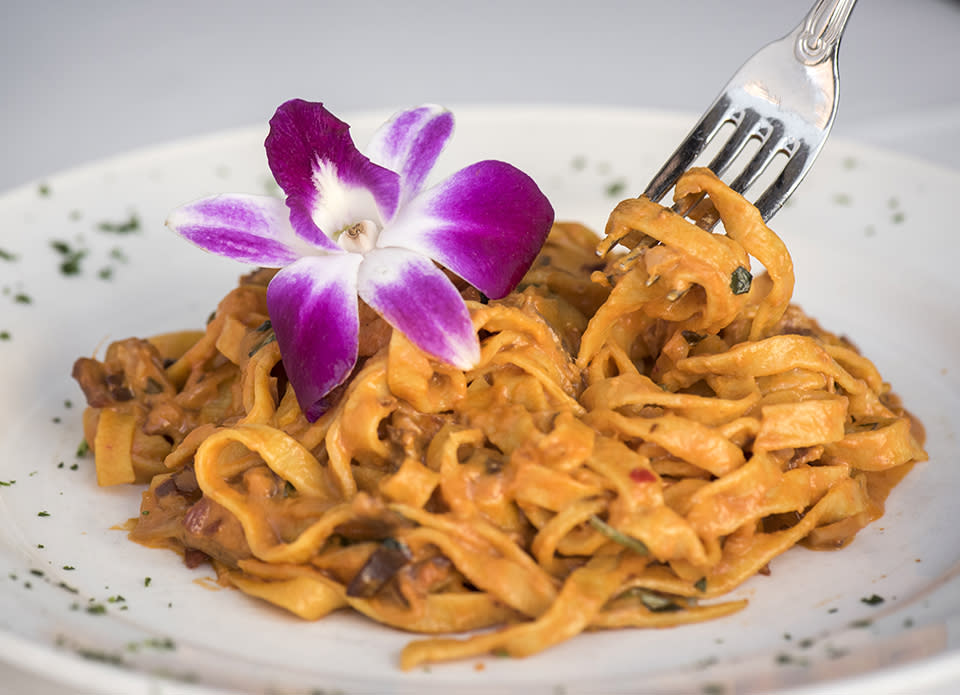 One of my all-time favorite meals is La Grotta's Fettuccine alla Papalina: homemade fettuccine with prosciutto, shallots and fresh basil in a tomato cream sauce. Everyone on staff is really friendly, which contributes to the overall amazing dining experience here. The restaurant recently moved from a beautiful spot in Shockoe Slip to the main floor of the Hilton Richmond Downtown on Broad Street, but rest assured that the food and ambiance are both just as amazing as they always have been.
Edo Squid and Mama Zu are two of my other favorite Italian spots. The tuna steak soaked in soy sauce and butter is my go-to. Tip: Both restaurants are part of the same restaurant family, but reservations are not accepted for less than six people at Mama Zu, so if you're traveling with a small party and want to ensure that a table will be waiting for you when you arrive, call ahead and make a reservation at Edo Squid.
This popular Carytown spot serves up what is, in my opinion, the best Thai food in Richmond. My picks are the panang curry with chicken, the tempura calamari and the steamed pork dumplings. My college roommate worked here and introduced me to the deliciousness when I was a student at Virginia Commonwealth University. The family behind Mom's Siam also owns several other restaurants, including Sabai, YaYa's Cookbook, My Noodle & Bar, and the brand-new Pik Nik. Check them all out!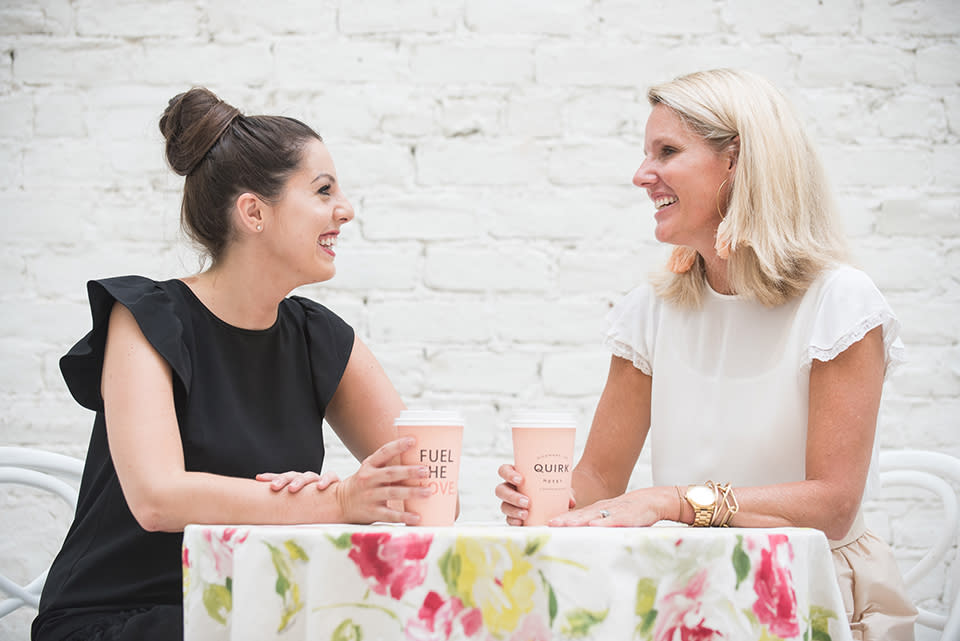 Favorite Spots for Coffee: Quirk Hotel and Can Can
When it comes to my favorite place to get a cup of coffee, I can't narrow it down to just one. Tied for my top coffee spot honors are Quirk Hotel and Can Can Brasserie. Can Can is located in the middle of Carytown, and it's open early and always bustling with people having meetings or catching up with friends. On my way out, I like to stop into Clementine, the consignment shop next door, to see what new items they've gotten in since my last visit. Fellow shoppers, be sure to stop in and browse the ever-changing, stylish selections they have to offer. My other favorite coffee shop is nestled at the front of the Quirk Hotel lobby. The property is truly stunning and it is one of my favorite places to be. They even serve a custom Quirk blend coffee this is produced by local Richmond coffee roaster Blanchard's Coffee Roasting Company. I also love the avocado breakfast with a poached egg and queso fresco.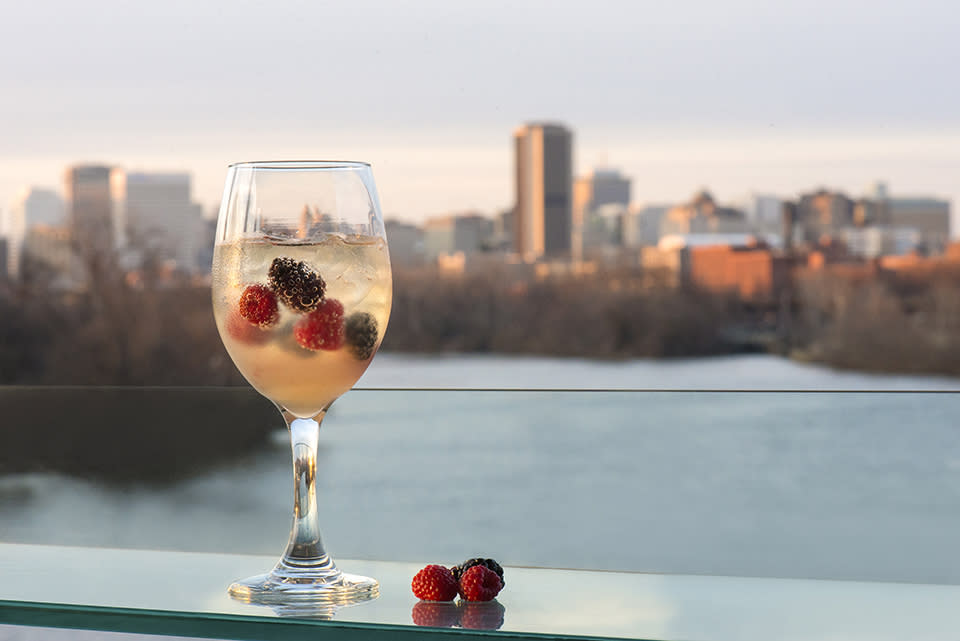 I live just steps from The Boathouse at Rocketts Landing and it's my favorite place to get a drink when the weather is nice. The Chesterfield location, The Boathouse at Sunday Park, has an equally stunning waterside view. Head to either location to enjoy some gorgeous river views while sipping a cocktail and savoring a delicious meal. I recommend ordering the coconut shrimp!
Shop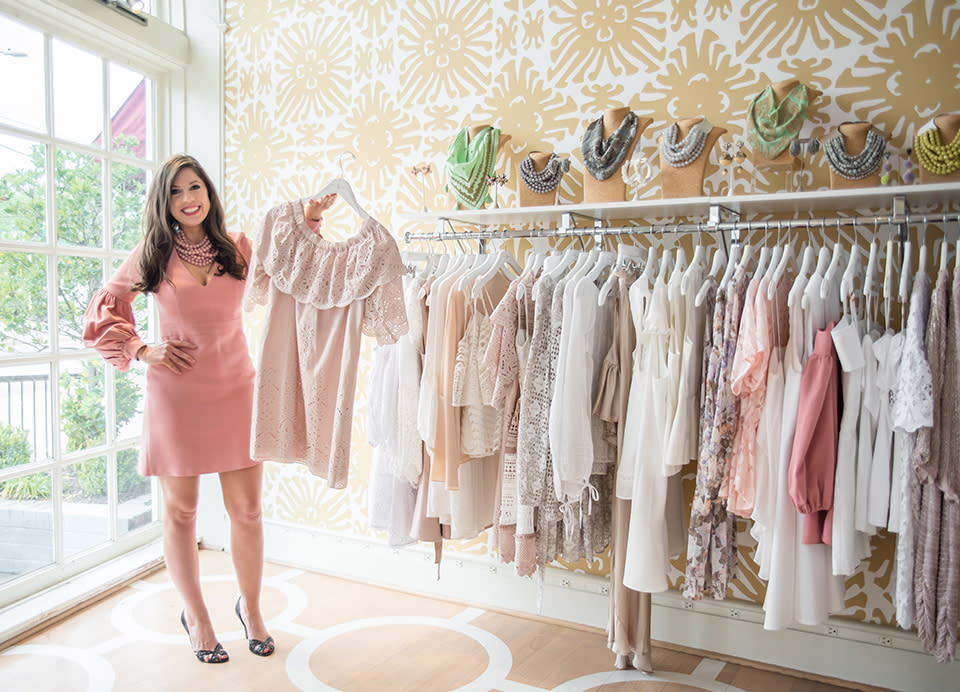 This chic boutique is located in the charming Libbie & Grove shopping district and it is a gold mine! They carry brands like Elizabeth and James, NEST, Alexis, Joie, AG Jeans and lots more. I've gotten so many of my favorite cocktail dresses here. They also have the best super-soft pajamas from Eberjey and fun earrings.
This awesome shop is located just down the street from Nellie George and they have great stuff too. Once a year (maybe more) they do 50% off the entire store, so make sure to get on their email list so you can plan a last minute trip to RVA when the next sale pops up. They also always have racks in the back with deals. I recently bought an awesome black sequin shirt for 75% off. Gotta love a good deal! ;)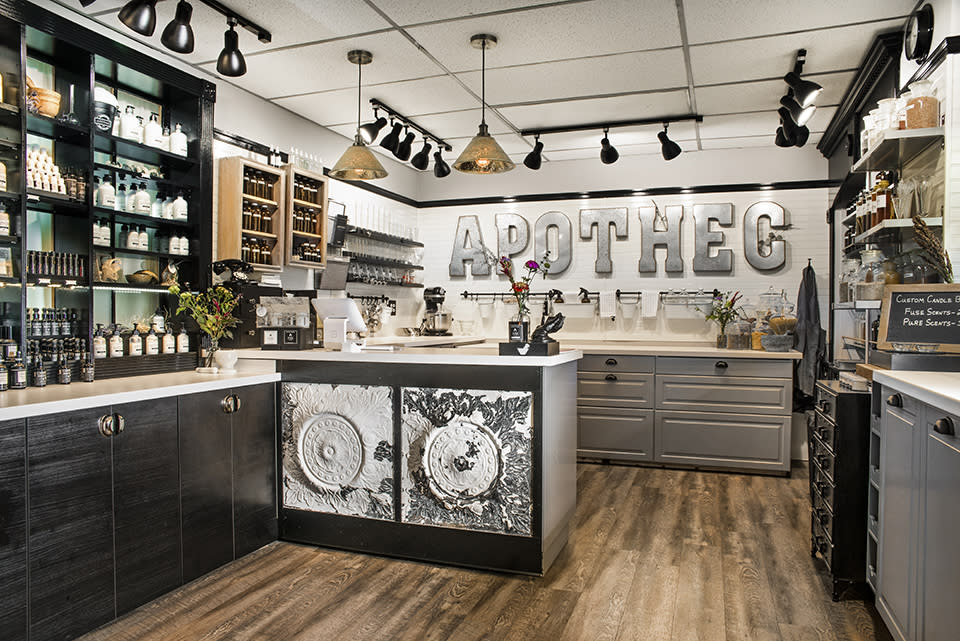 Across from Wardrobe is the coolest little apothecary. Tricia Boor is a skincare genius and makes the most beautiful candles and lotions. You can choose from her scents or create your own. You can even bring in any old jar/bowl/vessel and she'll make it into a candle with any scent you want.  My favorite scent is Eucopia, a mix of lavender and eucalyptus that smells amazing.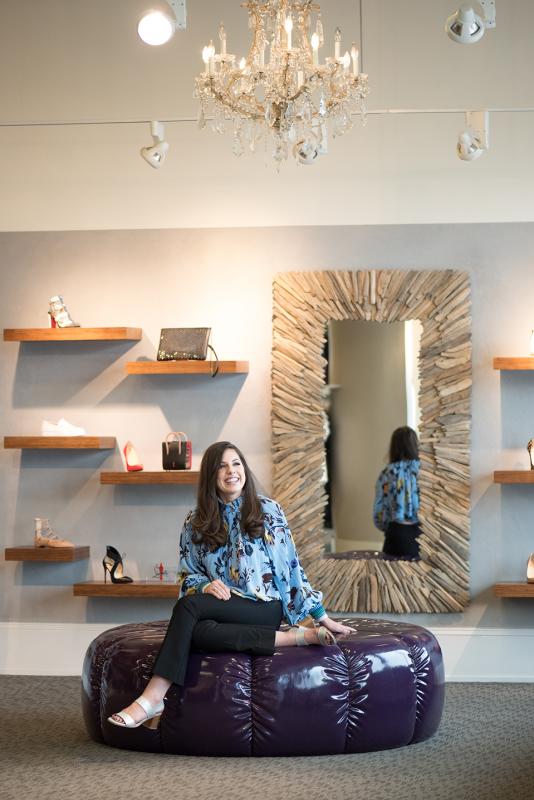 If you love luxury, this is your place. Aquazzura, Stuart Weitzman, Isabel Marant, Golden Goose and Tibi are just a few of the designers they carry. They recently opened up a new pop-up in the back of the store where you can find vintage luxuries. They're also just a few doors down from For the Love Of Chocolate, and I HIGHLY recommend popping in there for candies from all over the world. (I'm partial to Baci).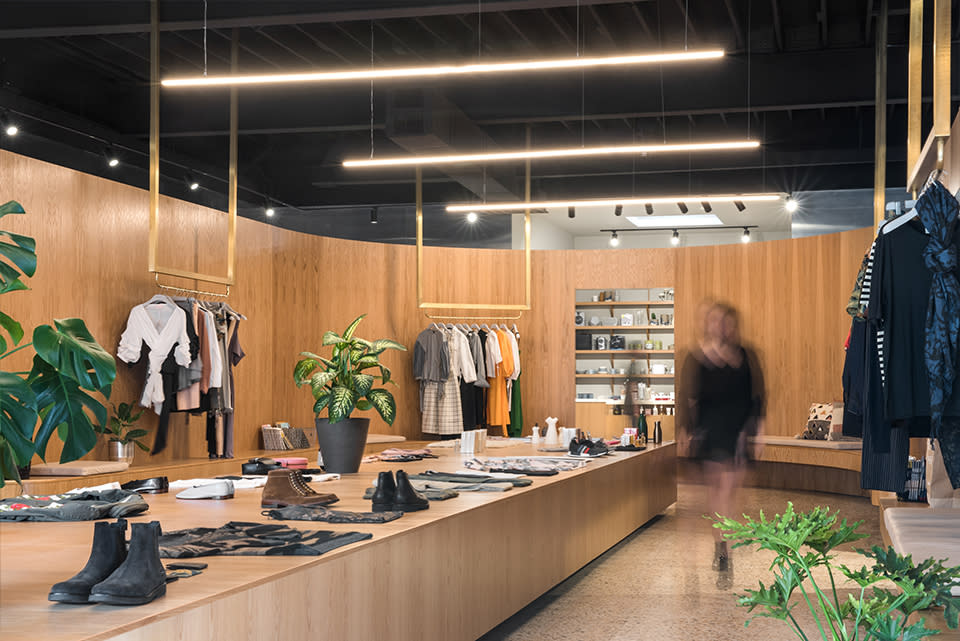 Need Supply Co. is really just so cool! They revamped their space recently and it's uber-trendy. What started out in 1996 as a shop selling vintage Levi's has grown into an internationally-known brand. My clients at the VCU Brandcenter said that when potential students come to tour Richmond, this is the first place they ask for directions to.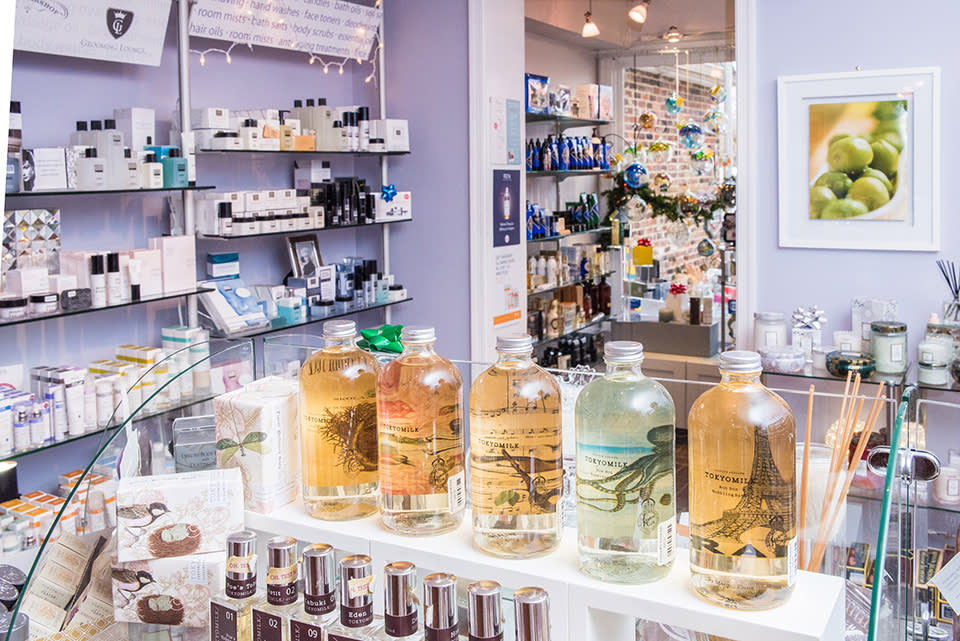 Such a sweet little beauty boutique. They carry Erno Laszlo, The Organic Pharmacy, Deborah Lippmann and tons of other beauty brands. The owners, Jeanie and Sherry, are fantastic, and carefully curate products that are not tested on animals.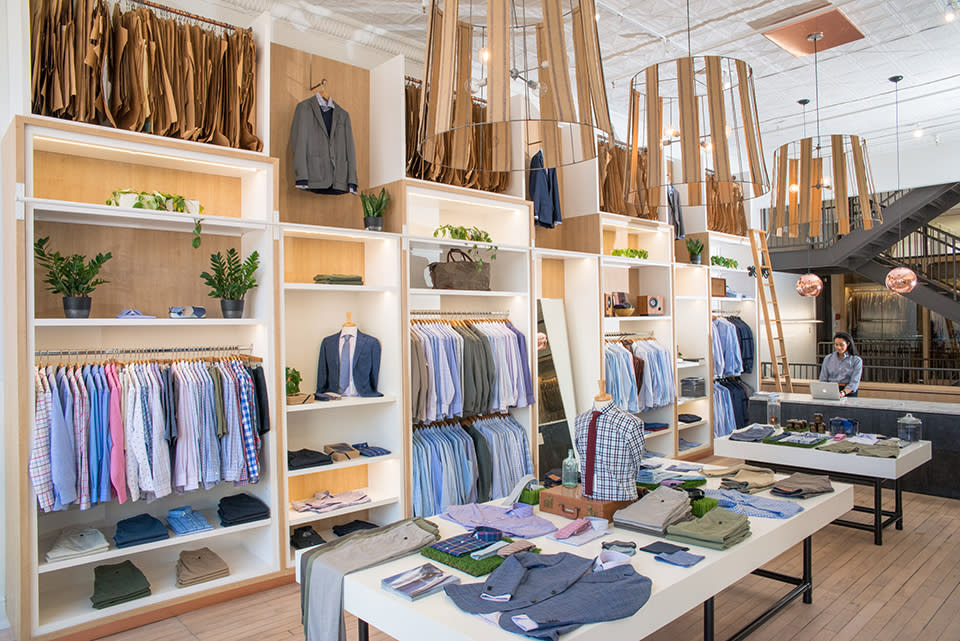 This one is for the guys. Specializing in luxury men's dress shirts, casual shirts, and related accessories, Ledbury carries on a century-old bespoke tailoring tradition in their Richmond workshop, where their master craftsmen make shirts by hand. Hearing the story of the "two Pauls" who founded the company and the care they put into every aspect of the quality of their products is truly inspirational. Their flagship store recently moved from Shockoe Bottom to a revamped storefront on Broad Street, just one block away from Quirk Hotel.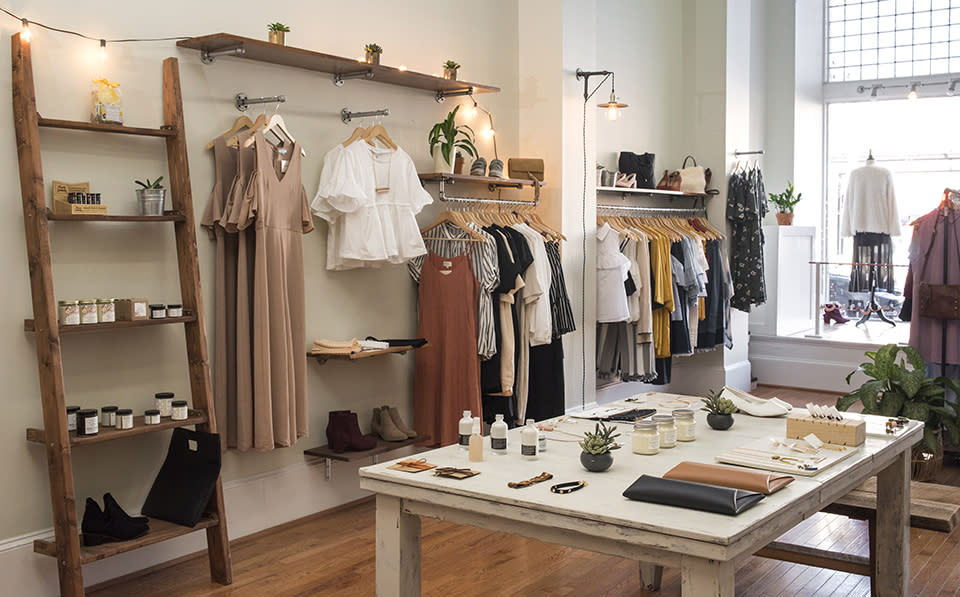 Just a few doors down from Ledbury in the Arts District, this boutique is filled with awesome, affordable boho-chic styles.
Do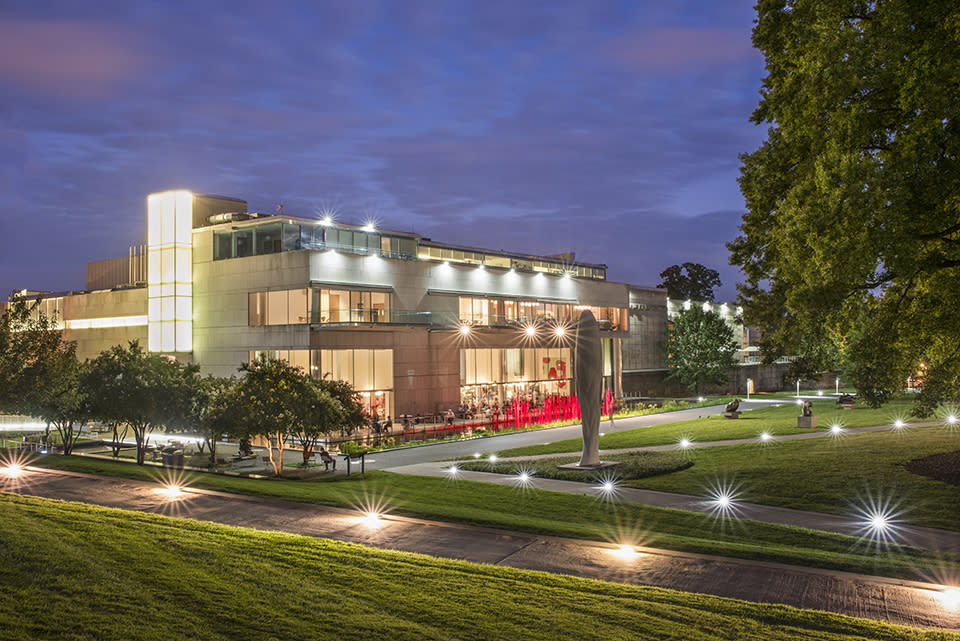 We are so lucky to have this world-class museum in Richmond. The YSL exhibit earlier this year was unbelievable. The restaurant inside, Amuse, is a fun place to grab a drink (they always create a special cocktail menu themed after the current featured exhibit). Project Yoga Richmond, a local non-profit, holds donation-based, outside yoga classes here in the Sculpture Garden that draw huge crowds (like, 200 yogis).
This is my absolute favorite spa in Richmond! From the candy-themed waxing station to the earth and fire themed spas in Northside and Short Pump, it's always fun to come in for an appointment. I'm a big fan of their facials but have always wanted to try the rose and lavender massage (Begin with a full body dry brushing followed by a warm, flowing body massage with rose and lavender infused cream. Then, lay on a bed of rose petals and end the experience being cocooned in the petals while you get a scalp and neck massage - yes, please!).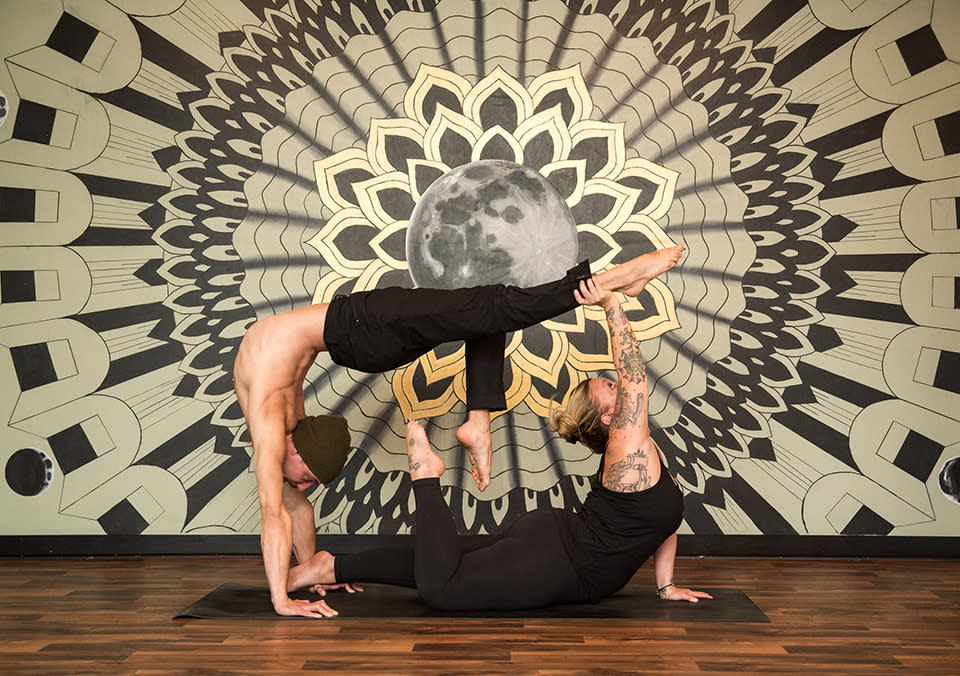 My favorite yoga studio is The Yoga Dojo. Adrian and Lauren (pictured here in this wild pose) are such amazing teachers. They ask and care about what you're working on and help you learn cool tricks!
When I'm in the mood for hot yoga, I love Hot House Yoga in the West End. They're always SO welcoming and I feel amazing after every class.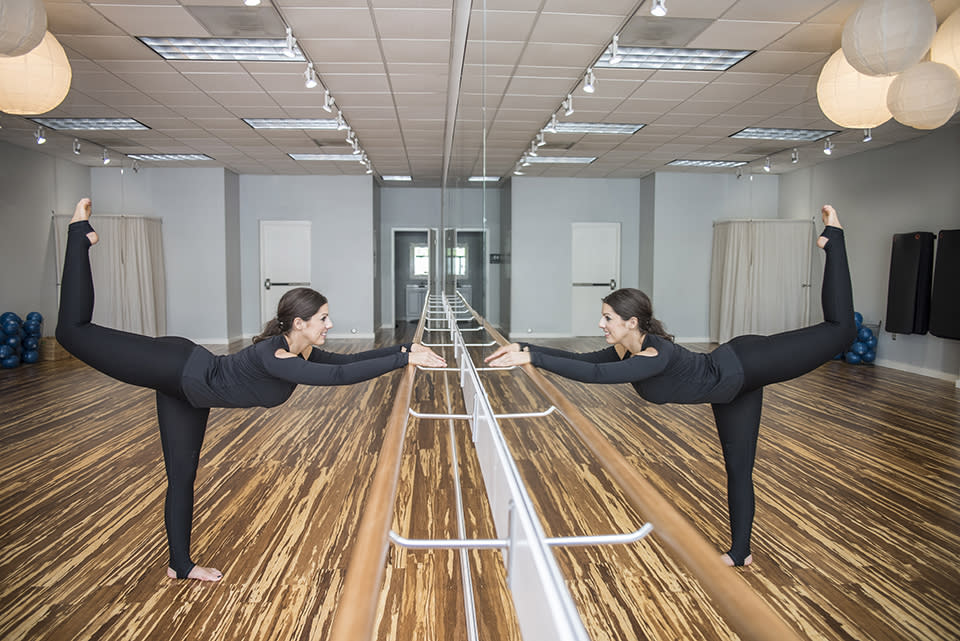 I love a good workout, and barReVA is one of my absolute favorites. The ballet-inspired workout makes you look and feel graceful, but you don't need a dance background to be able to do it.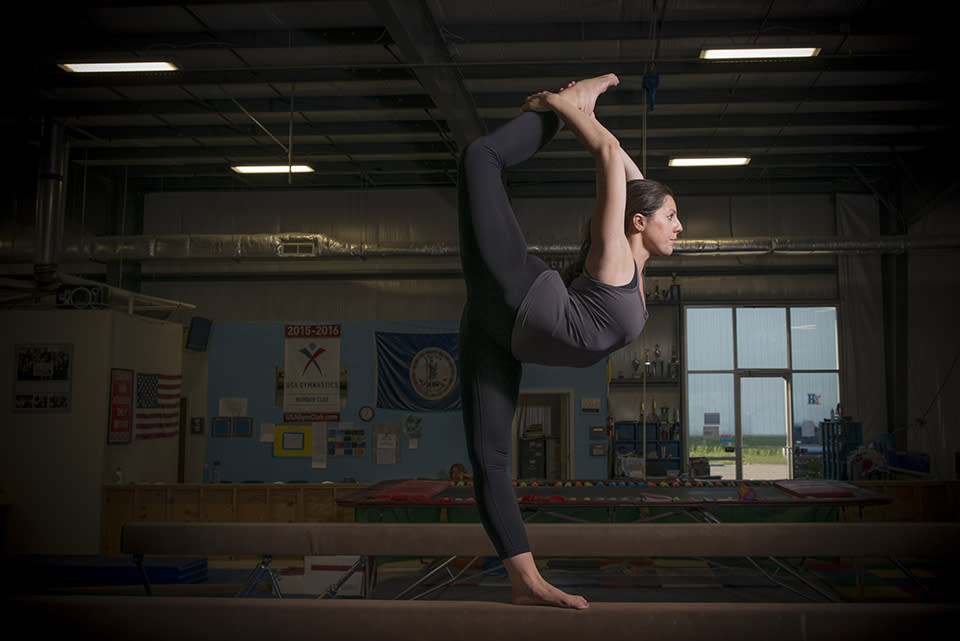 Lastly, I have to mention my favorite little gym, Gymquest Gymnastics. I started going there as a freshman in college after Googling adult gymnastics classes. The family that owns it, Doug & Colleen and their daughters, are such amazing people. I've met some of my best friends here and am grateful to have this place to let out my inner kid each weekend. Adult Tumbling classes are open to anyone over 18 and don't require any experience. You can just drop in while you're in town. Join me one Sunday at noon!
I hope you will check out some of my favorite spots during your next Richmond visit! Maybe I'll even run into you at one of them! :)
All images by Caroline Martin Photography.