CATCH A VIBE WITH BLK RVA
In Richmond, African American arts and culture, businesses, community and history are woven into the fabric of our region 365 days a year. Get to know BLK RVA, a celebration of Black culture in the Richmond region. Black contributions to Richmond's culture dates back centuries, and our Black restaurants, communities, and legacies continue to thrive here. Black culture in the Richmond region is rooted in history, yet rising to create unique, authentic experiences for all who visit - more vibrant than ever before. BLK RVA is your guide while you grab a bite, catch a vibe and explore the energetic culture that personifies Richmond's unique soul. Check out what's happening in Richmond during Black History Month.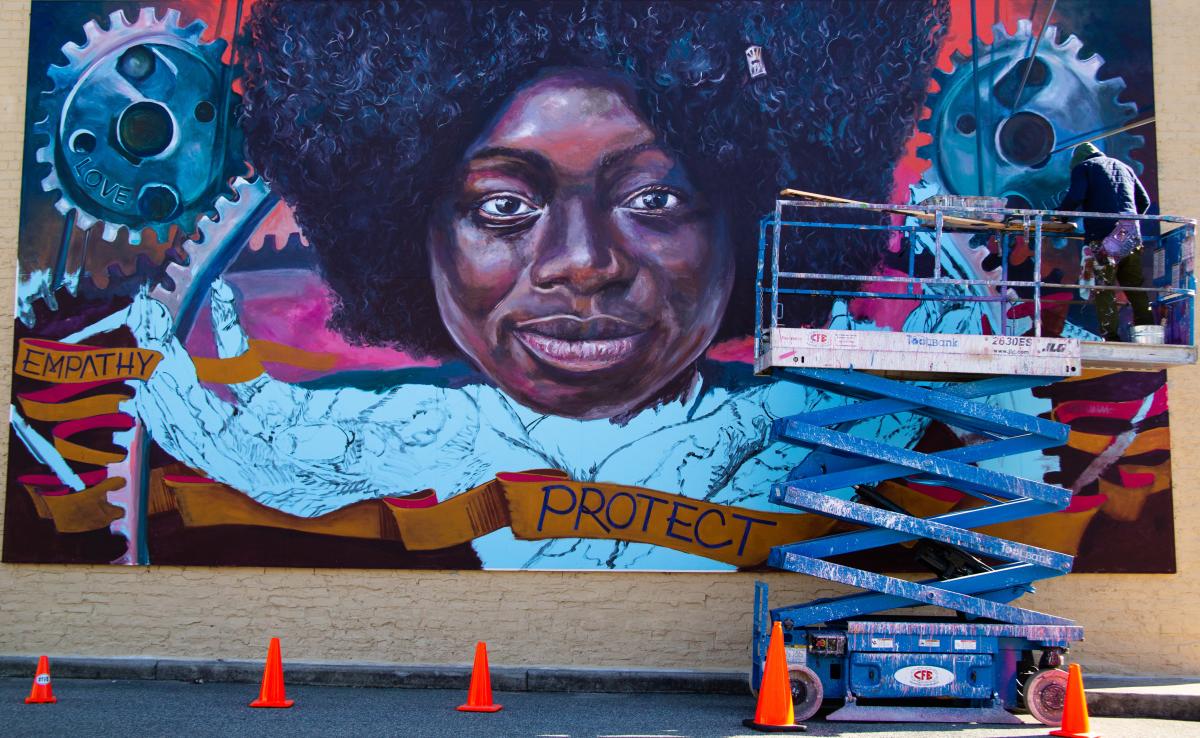 Mending Walls is a public art project developed by Hamilton Glass that brings together artists from different cultures and backgrounds to create murals that address how we can move forward through understanding and collaboration. Let the map at MendingWallsRVA.com be your guide to 17 thought-provoking new murals in Richmond. Pop in some headphones as you explore and listen to the Mending Walls podcast where artists discuss their murals and collaboration process.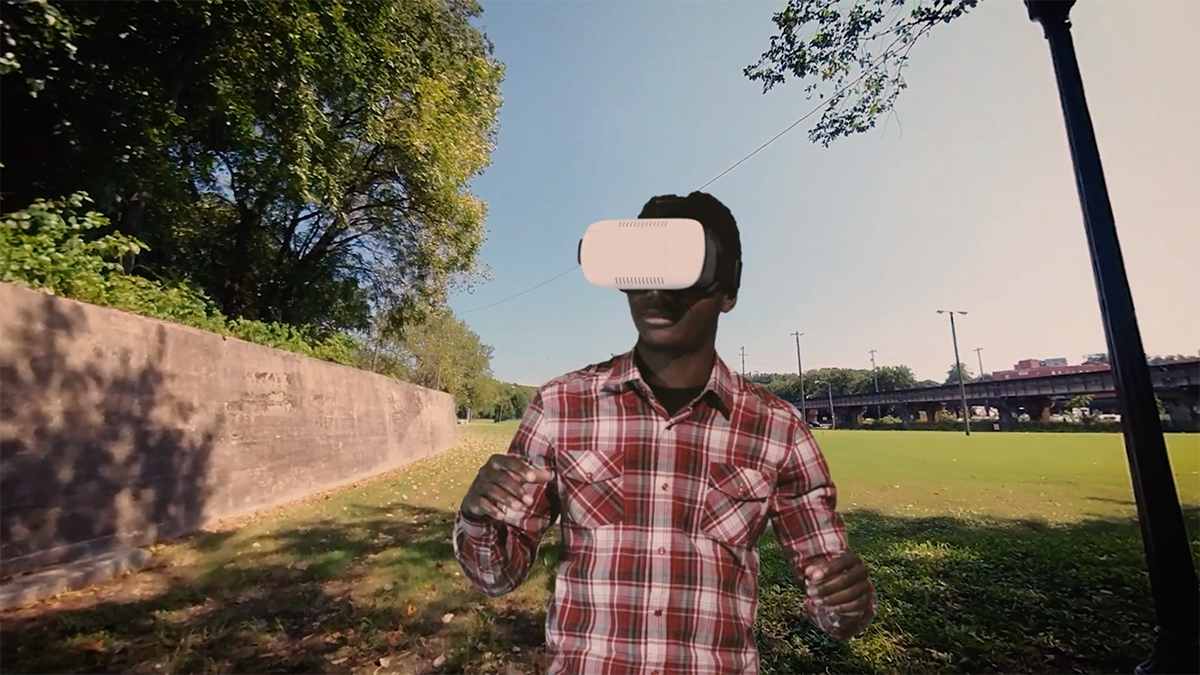 Hidden in Plain Site is a new virtual tour that shines light on the Black experience in America as exhibited through distinct, but easy-to-overlook sites around Richmond. The experience includes eleven stories told across ten sites. Hidden in Plain Site is a virtual experience. It's free and available on a desktop, mobile, or through a VR headset.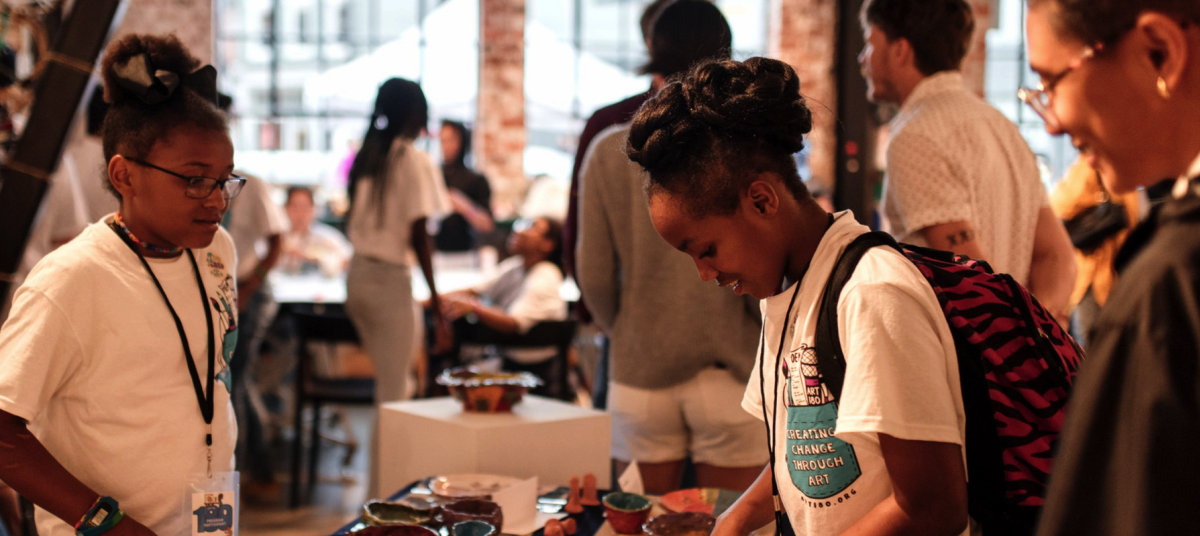 BLACK IS _____ 365
VIRTUAL THROUGH ART 180
2021
Because Black history cannot be condensed into a single month, ART 180 has unveiled an installation in the windows of its Atlas youth art center and gallery stating "Black Is _____ 365." The display is the organization's first action in their "Black Is _____ 365" partnership with creative agency Dream For Purpose. The year-long project will consist of one-time and ongoing art projects that seek to empower the young Black and brown people in Richmond to imagine themselves as they desire, free of limitations. The fillable blank invites anyone to contribute.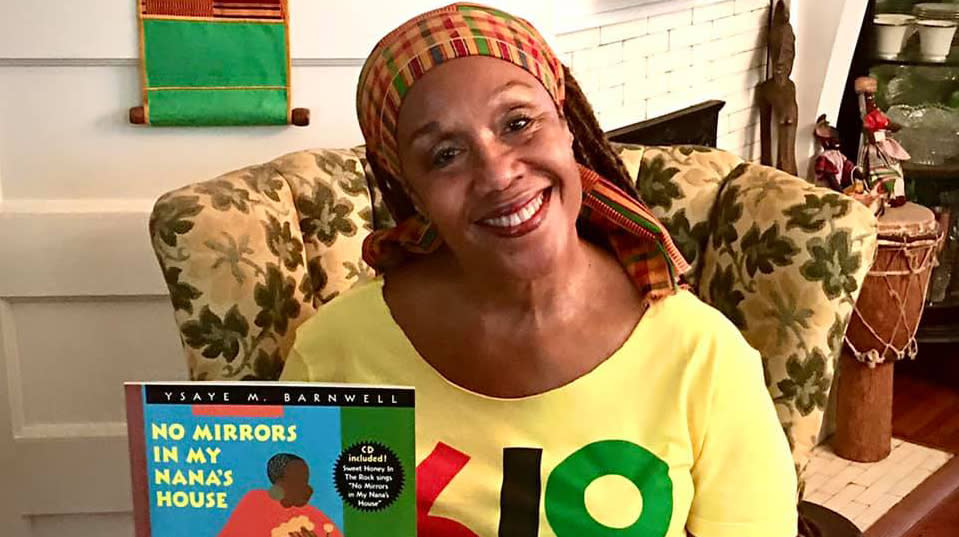 WONDER WEDNESDAYS
VIRTUAL THROUGH ELEGBA FOLKLORE SOCIETY
WEDNESDAYS AT 11 AM
Participate in virtual story time with Ęlęgba Folklore Society. Gather the children and join EFS on Facebook Live for Wonder Wednesdays each week at 11 a.m. Enjoy listening to African folktales and contemporary children's stories from throughout the African Diaspora.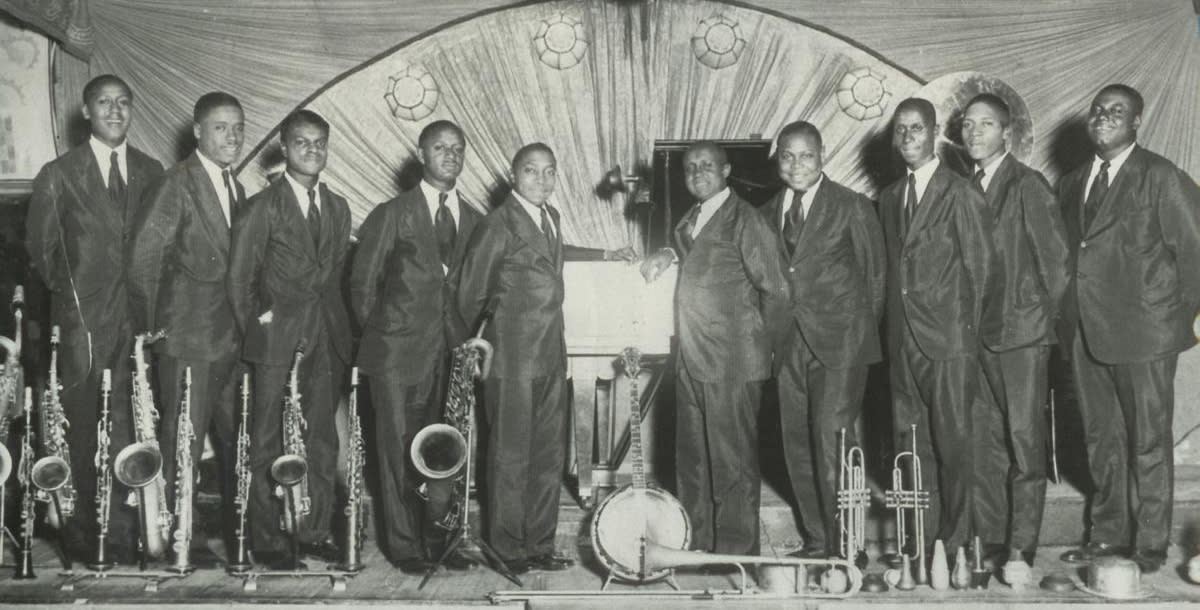 VIRGINIA JAZZ: THE EARLY YEARS
BLACK HISTORY MUSEUM
NOW-JUNE 2021
The Richmond Jazz Society is presenting Virginia Jazz: The Early Years at the Black History Museum and Cultural Center of Virginia. This multi-media exhibition highlights Virginians who made a significant contribution to the development of Jazz as an American art form – from the early rhythms of the music's birth at the turn of the 20th century to the multifaceted vibrations leading to the music's modern sound.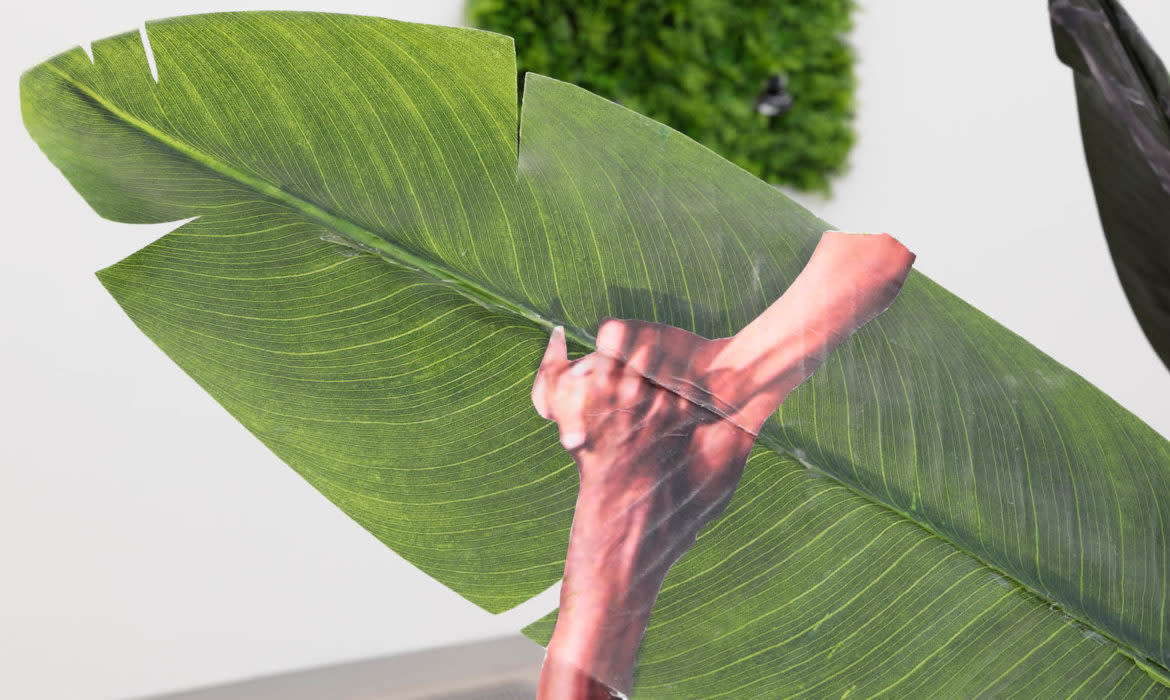 KANDIS WILLIAMS: A FIELD
VCU INSTITUTE FOR CONTEMPORARY ART
NOW-AUGUST 1, 2021
The VCU Institute for Contemporary Art presents Kandis Williams: A Field. The exhibit, which takes place within a greenhouse surrounding the viewer with plant sculptures, addresses the regimes of control associated with labor. The works feature photographic collages affixed to the forms of monsteras, palms, banana trees, and vines. The medium allows Williams to merge contemporary and historical referents, exposing the entangled relationships between humans and non-humans subjected to destructive world-building.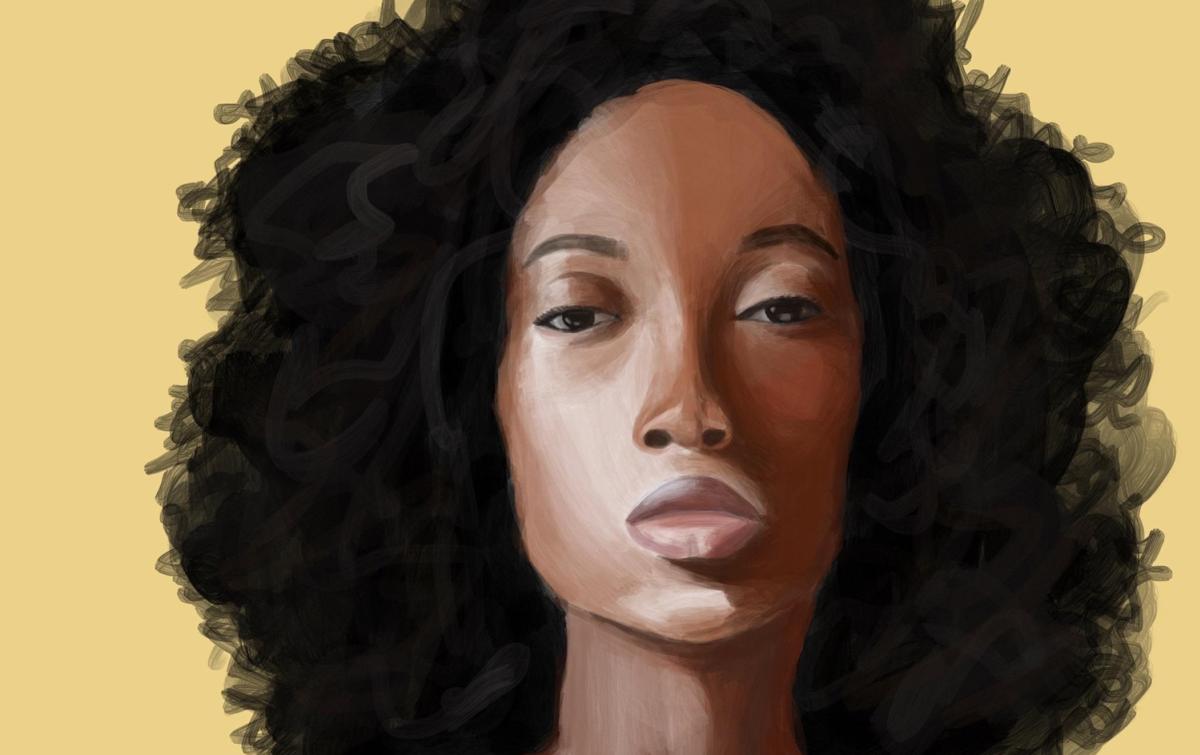 RICHMOND, VIRGINIA BLACK LIVES MATTER ART SHOW
AVAILABLE ONLINE THROUGH 2021
Now in its fourth year, BLM RVA ART 2021 includes 130+ works from 80+ artists. The mission of the show is to gather the community together to combat institutional racism, to champion racial justice, to promote spaces for the black imagination and to celebrate black joy. The artwork is displayed in six online galleries: Injustice in America, The Black Pastoral, Inspiration and Aspiration, Identity, In Memoriam, and Black Lives Matter - Uncategorized. There is also an Emerging Voices category for artists under the age of 18.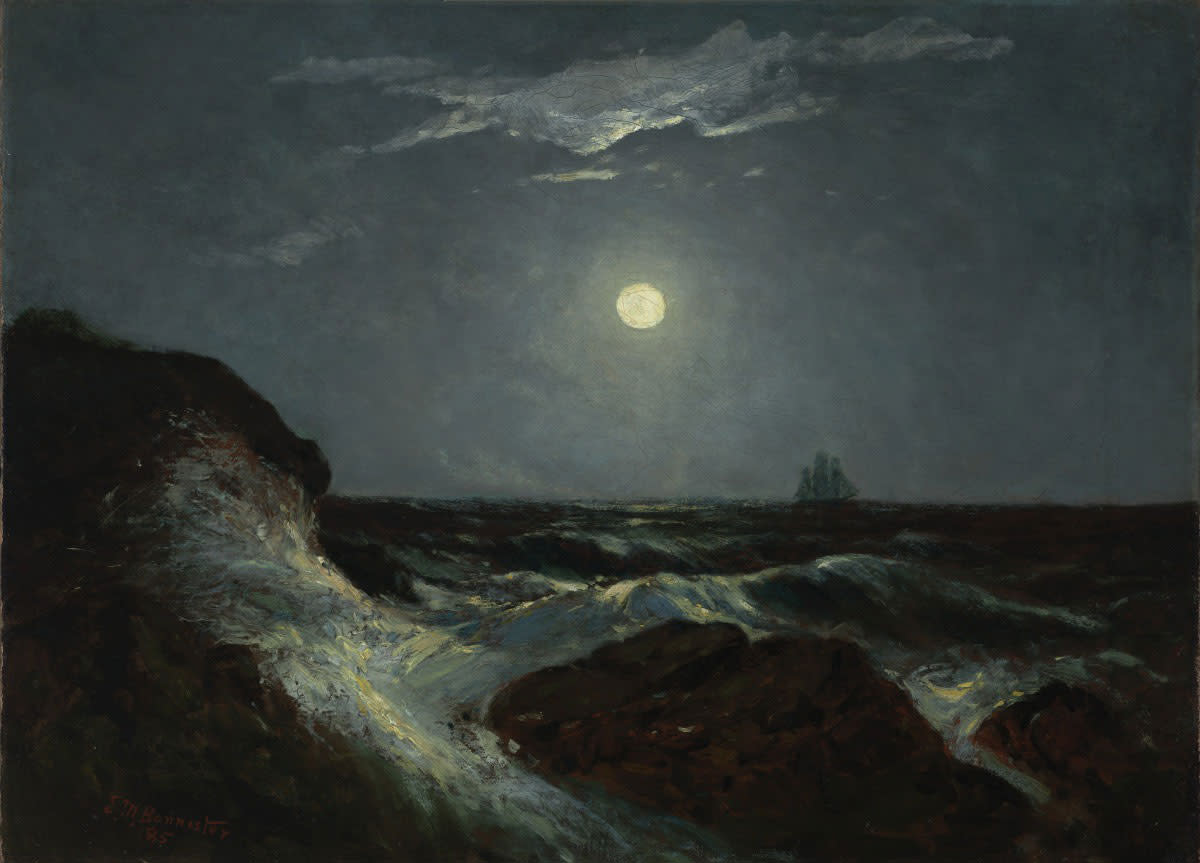 BLACK HISTORY MONTH AT THE VIRGINIA MUSEUM OF FINE ARTS
Explore the Virginia Museum of Fine Arts' growing collection of African American art and take part in virtual experiences that celebrate African American artists, the stories they tell, and the depth and breadth of the museum's collection. In four weekly installments beginning Feb 4, African American Read-In, this year in a virtual format, will pair works of art with readings by notable figures from the greater Richmond community. Visit the VMFA website for the complete Black History Month schedule.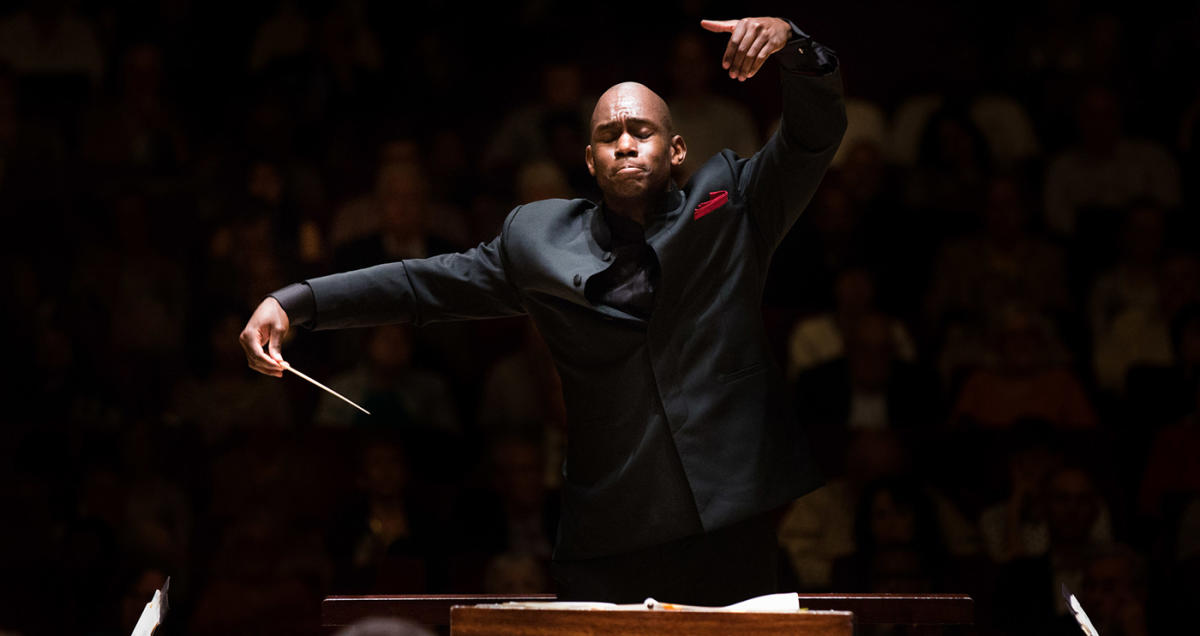 RUSSIAN TREASURES WITH GUEST CONDUCTOR JOSEPH YOUNG
RICHMOND SYMPHONY
FEBRUARY 6 IN-PERSON, ONLINE THROUGH MARCH 23
Guest conductor Joseph Young will be joined onstage by pianist Orion Weiss, who makes his acclaimed return to Richmond, and by the Richmond Symphony's own Samuel Huss on the trumpet for the spectacular and highly demanding Shostakovich Piano concerto n.1. Participate in a safe, socially-distanced in-person concert OR watch from home via our online livestream option. Both In-Person and Watch from Home attendees can enjoy the concert online through March 23. 

THIS BITTER EARTH
RICHMOND TRIANGLE PLAYERS
CHECK WEBSITE FOR DATES
A deep love is challenged by divisive political realities. Jesse, an introspective black playwright, finds his choices called into question when his boyfriend, Neil, a white Black Lives Matter activist, calls him out for his political apathy. As passions and priorities collide, this couple is forced to reckon with issues of race, class and the bravery it takes to love out loud. A streaming version will also be available.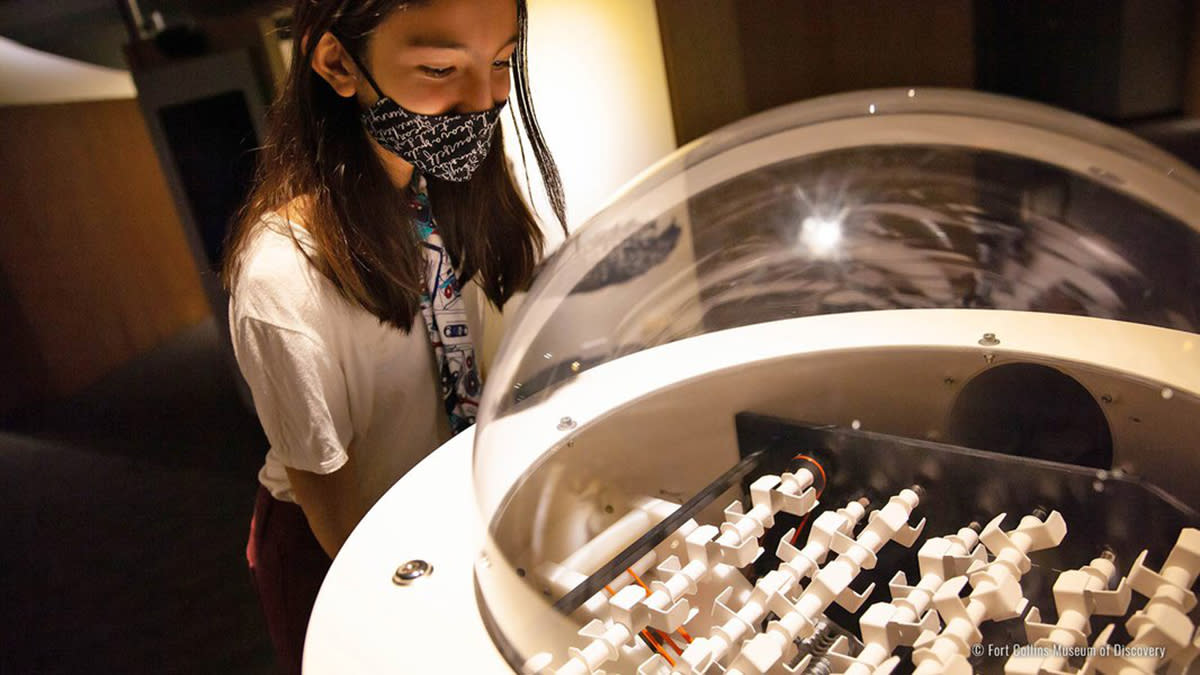 MENTAL HEALTH: MIND MATTERS
SCIENCE MUSEUM OF VIRGINIA
FEBRUARY 6-AUGUST 29, 2021
The Science Museum of Virginia presents Mental Health: Mind Matters. The exhibit creates a safe space for important conversations about mental illness. Guests will explore how mental illness has been treated in the past. They'll also have the opportunity to use innovative activities to put themselves in the shoes of people living with mental illness, and use full body activities to learn about healthy recognition and expression of emotions.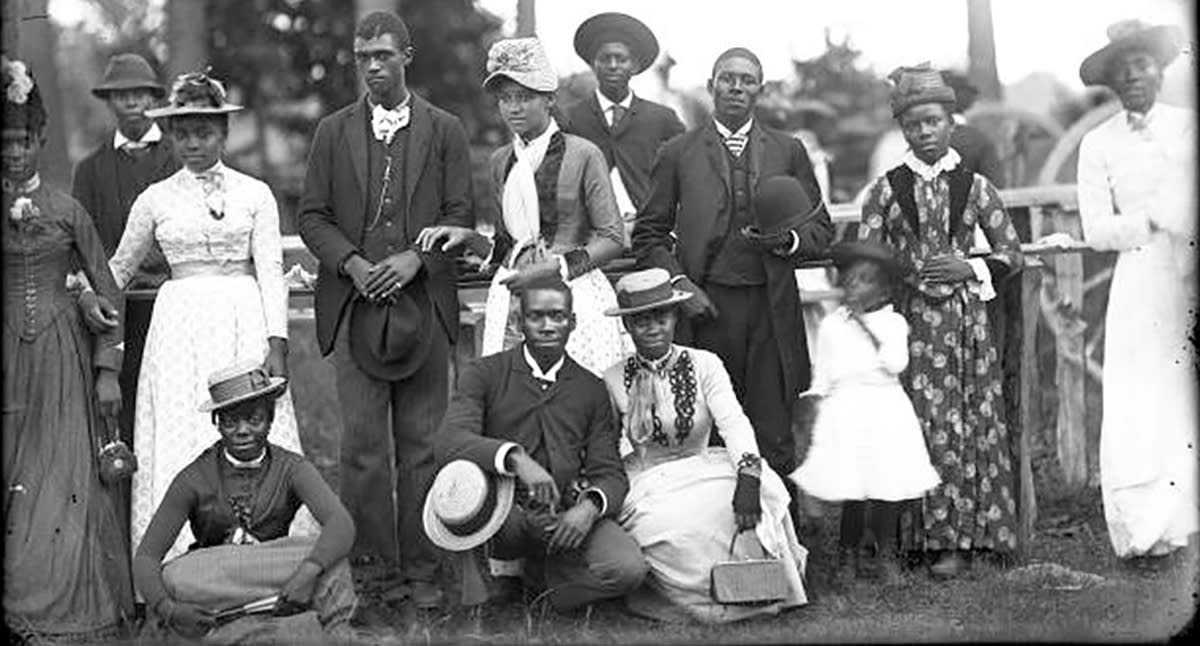 STOOPING TO STAND: A FILM DEBUT
VIRTUAL THROUGH MAYMONT
FEBRUARY 9, 6:30-8:30 PM
Explore the challenges, sacrifices, hopes and dreams of the African American community 100 years ago and learn what it meant to "stoop to stand" during a film and an online discussion, in recognition of Black History Month. Living history actors portray the Black staff who worked for the Dooleys at Maymont, 1893-1925, telling heartfelt first-person stories that convey their sense of responsibility to create a better future for their children and community. Dr. Janice Underwood—Chief Diversity, Equity, and Inclusion Officer for the Commonwealth of Virginia—shares inspirational opening and closing remarks. Program registration is required and capacity is limited. Film will be aired via Zoom.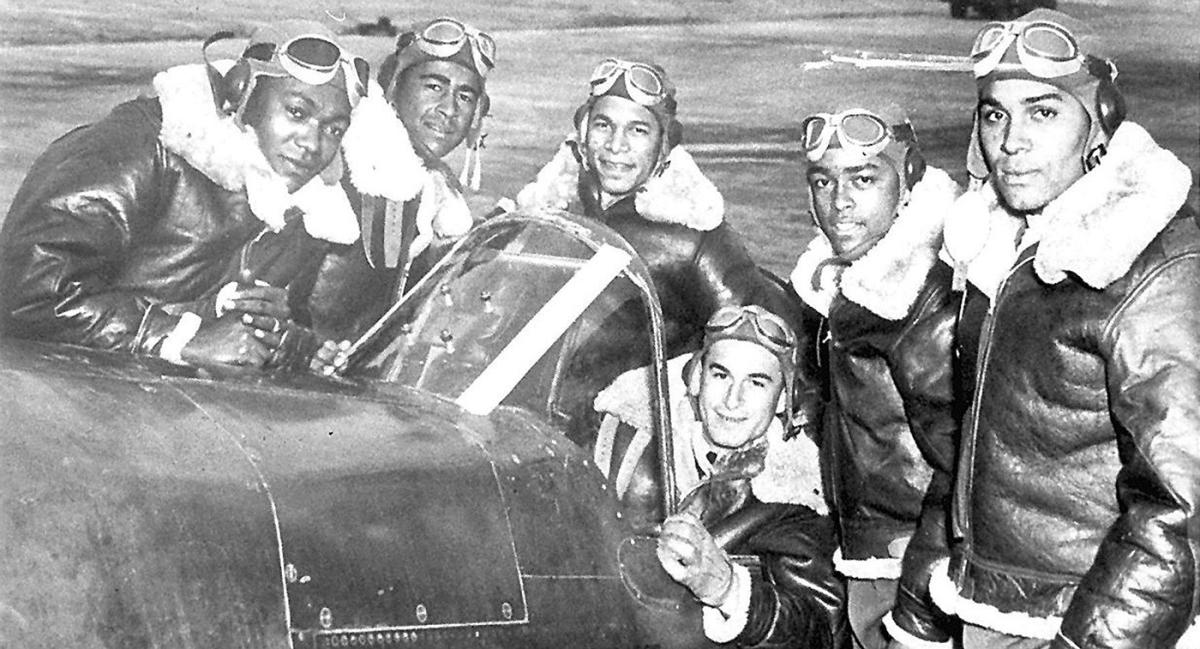 EYEWITNESS TO HISTORY: TUSKEGEE AIRMAN DR. HARRY QUINTON
VIRGINIA WAR MEMORIAL
FEBRUARY 17, 2-3:00 PM
Join the Virginia War Memorial in a special conversation between two members of the Tuskegee Airmen, Inc. Dr. Harry Quinton is an original Tuskegee Airman, who spent three years in the Army Air Corps and served as an aviation mechanic during World War II. Dr. Quinton experienced the pain of discrimination, and the joy of seeing pilots fly for the very first time. This amazing interview will be conducted by Howard Baugh, son of the late Tuskegee Airman Howard Baugh. Registration required.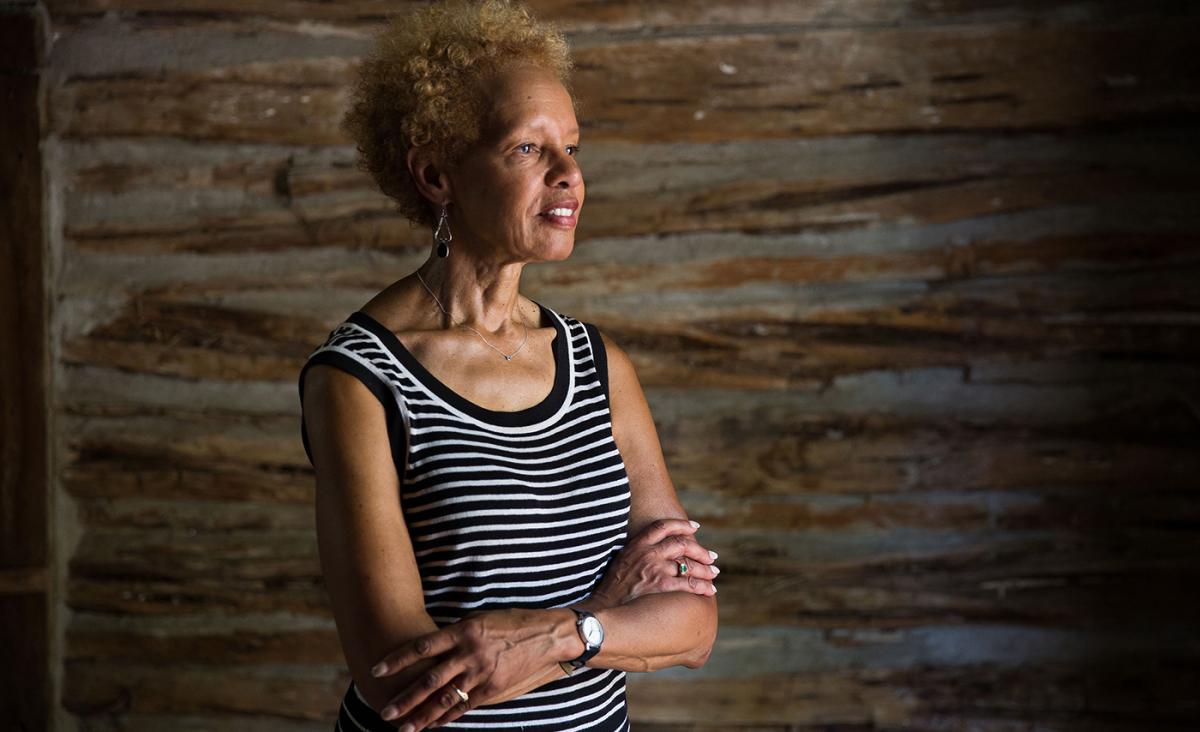 THE OTHER MADISONS: THE LOST HISTORY OF A PRESIDENT'S BLACK FAMILY
VIRTUAL THROUGH THE LIBRARY OF VIRGINIA
FEBRUARY 18, 6-7:30 PM
Join the Library of Virginia for a virtual genealogical book lecture by retired physician and geneticist Bettye Kearse, author of The Other Madisons: The Lost History of a President's Black Family. Kearse—a descendant of an enslaved cook and, according to oral tradition, President James Madison—shares her family story and explores the issues of legacy, race, and the powerful consequences of telling the whole truth.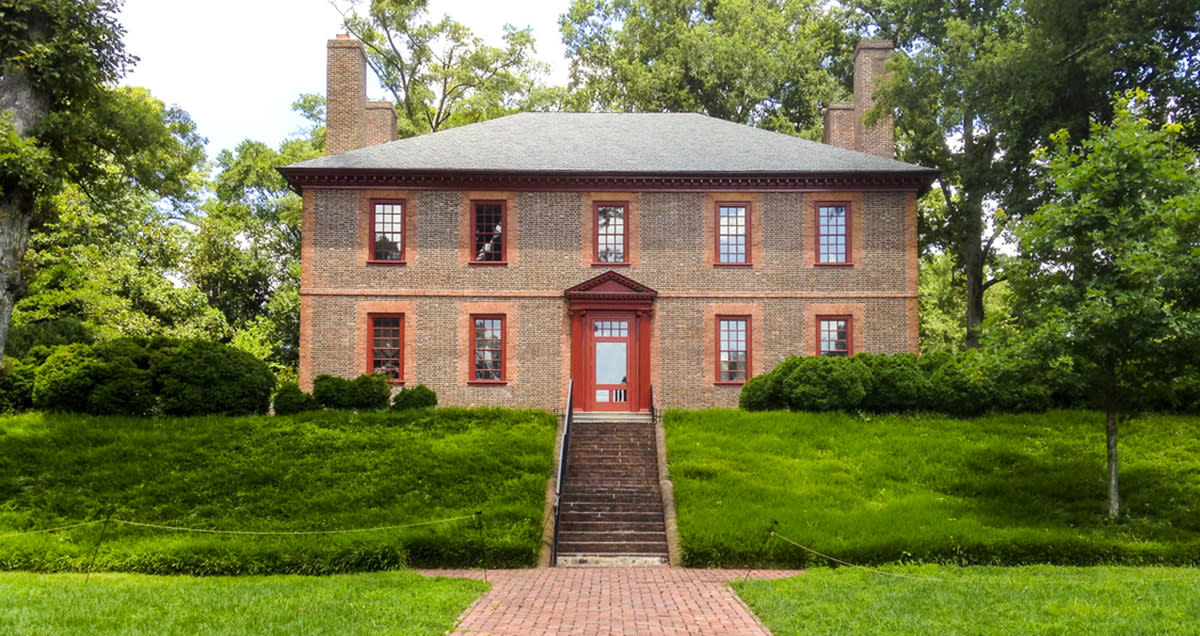 WILTON UNCOVERED
VIRTUAL THROUGH WILTON HOUSE
FEBRUARY 18, 6-7 PM
In 1998, William & Mary archaeologists uncovered the material record of the lives of nearly a century of enslaved families. This excavation recovered not only the most important available tool for understanding daily life at Wilton, but the largest collection of objects associated with Wilton's original location in existence. "Wilton Uncovered: Archaeology Illuminates an Enslaved Community," displays this collection for the first time. Join to follow the development of "Wilton Uncovered," and its art in this special Zoom presentation.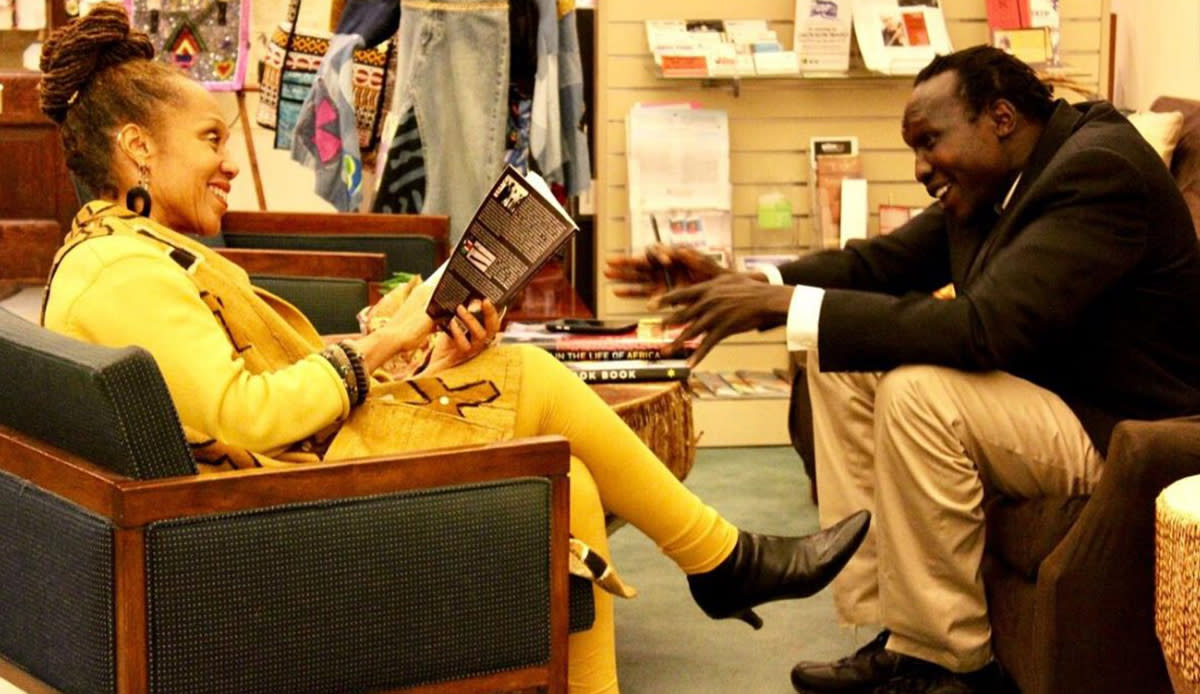 THE BLACK BOOK EXPO
ELEGBA FOLKLORE SOCIETY
FEBRUARY 27 & 28, 3-6:00 PM
The Black Book Expo will feature a vast display of literature featuring topics including black history, politics, science, health, African Diasporic culture, African spirituality, personal development, novels and children's books. The public is invited to meet authors and browse and buy books to complement personal collections. Celebrity guest authors will make presentations and sign their books. Independent writers will also speak. Follow Elegba Folklore Society on Facebook and Instagram for updates and to enjoy pre-event interviews with selected authors and other surprises.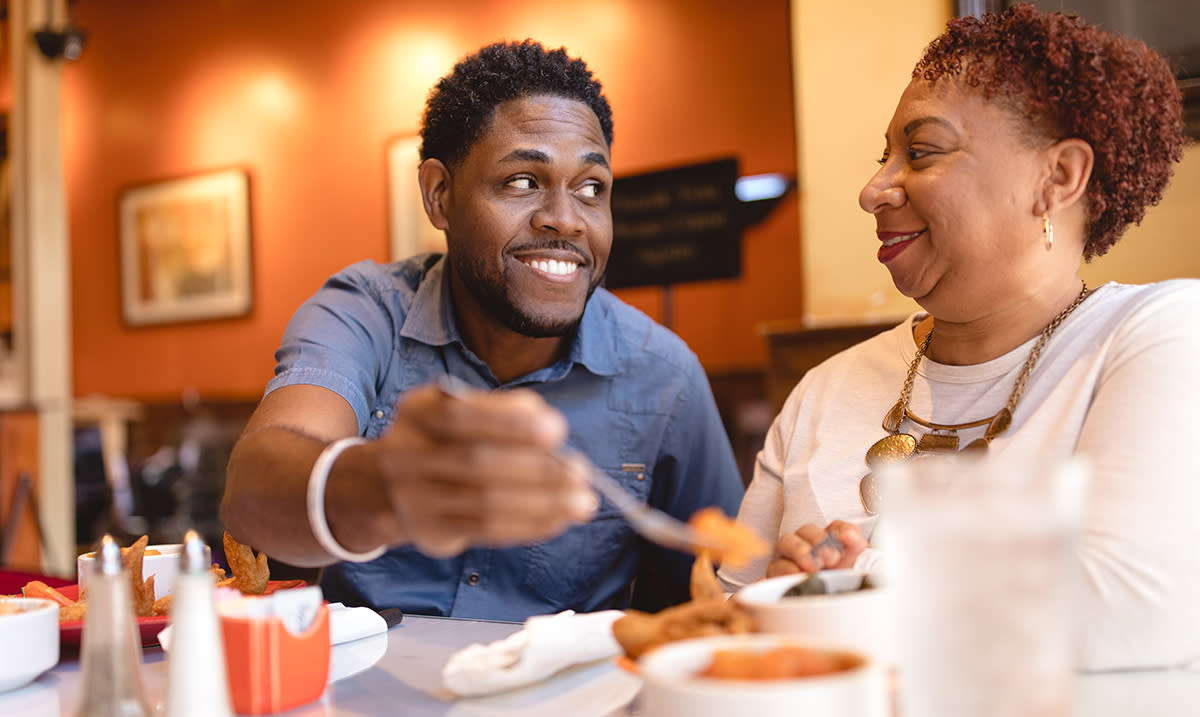 RICHMOND BLACK RESTAURANT EXPERIENCE
MARCH 7-14
It's never too early to start thinking about food! Begin perusing menus in advance of The Richmond Black Restaurant Experience. RBRE is a week dedicated to celebrating and supporting Richmond's black-owned restaurants, food truck/cart operators, caterers, and chefs that make Richmond's food scene one of the best in the country.