In Richmond, African American arts and culture, businesses, community and history are woven into the fabric of our region 365 days a year. While rooted in history, Black culture in the Richmond Region is rising to create unique, authentic experiences for all who visit.
This Black History Month, get to know BLK RVA, an initiative that amplifies and celebrates Black culture in the Richmond region year-round. BLK RVA is your guide to exploring the energetic culture that personifies Richmond's unique soul. Check out what's happening in the region during Black History Month, including educational programming, tours, virtual webinars, culinary experiences and more! Then, head to the BLK RVA website to help plan your visit and find even more that the Richmond Region has to offer. 
EVENTS & ACTIVITIES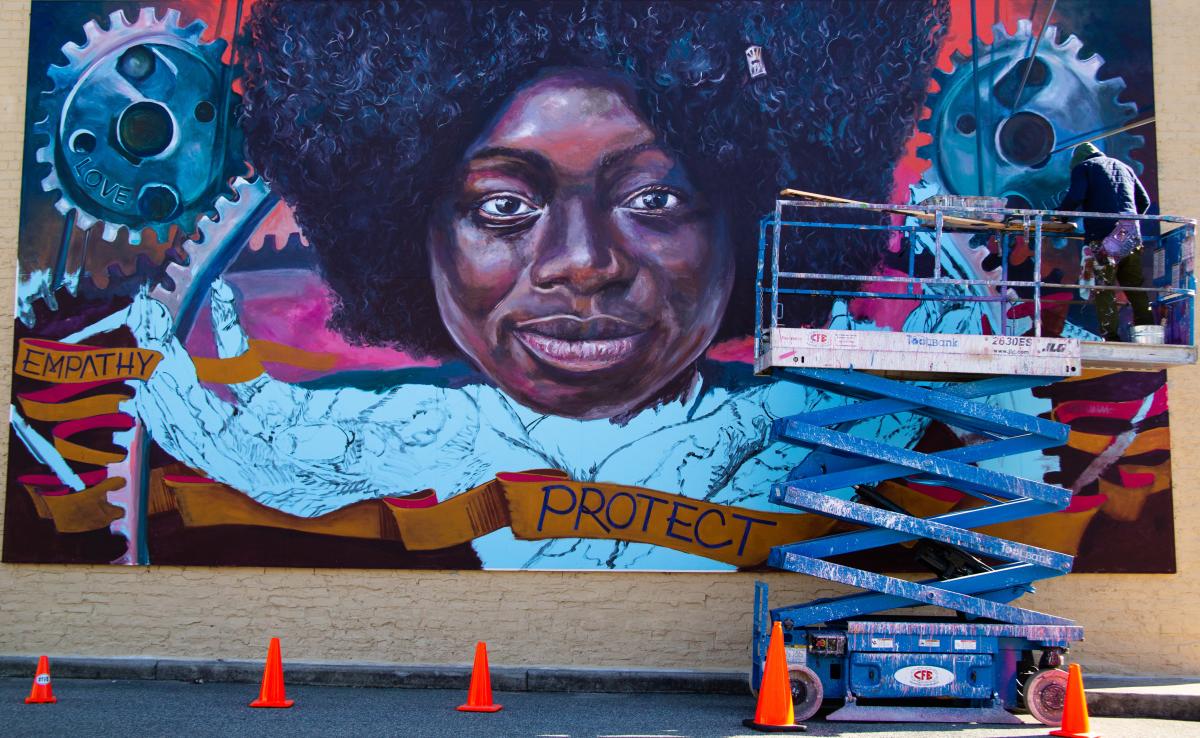 MENDING WALLS PUBLIC ART
Mending Walls is a public art project developed by Hamilton Glass that brings together artists from different cultures and backgrounds to create murals that address how we can move forward through understanding and collaboration. Let their digital map be your guide to over 20 thought-provoking murals in Richmond. Pop in some headphones as you explore and listen to the Mending Walls podcast where artists discuss their murals and collaboration process. Or, watch these murals come to life through the Mending Walls Documentary, which tells the story behind the artists and their collaboration process while creating these powerful conversation pieces.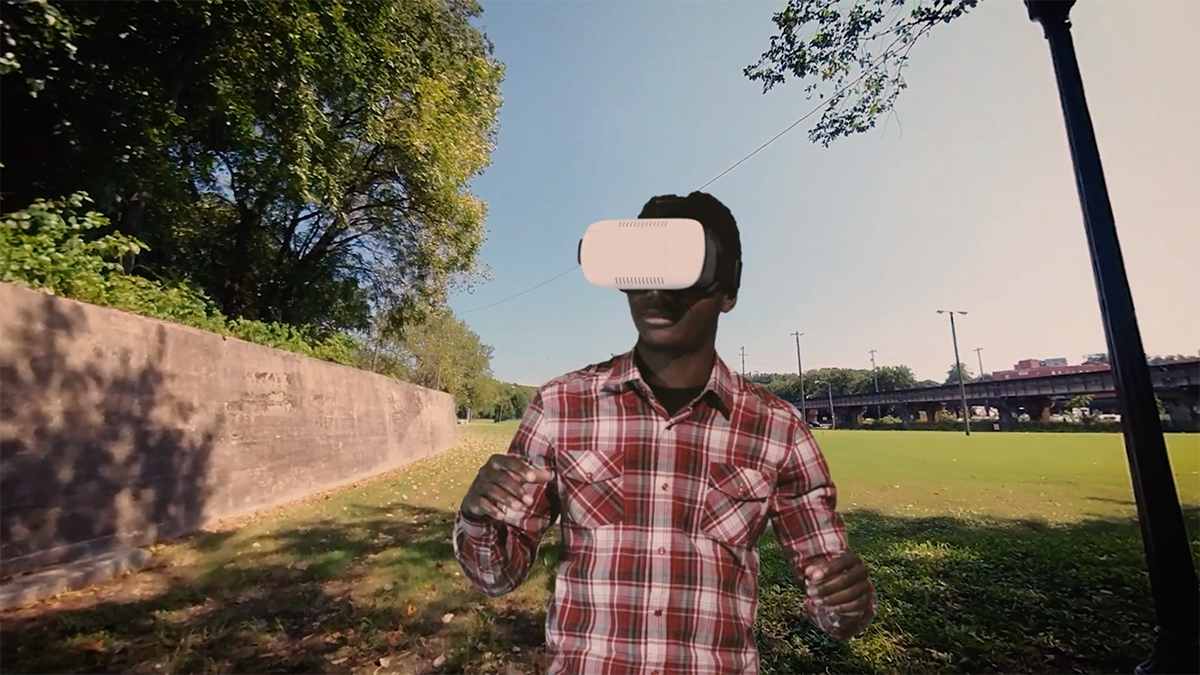 Virtual Tour: Hidden In Plain Site
Hidden in Plain Site is a new virtual tour that shines light on the Black experience in America as exhibited through distinct, but easy-to-overlook sites around Richmond. The experience includes eleven stories told across ten sites. Hidden in Plain Site is a virtual experience. It's free and available on a desktop, mobile device, or through a VR headset.
The JXN Project
Walk the streets of Jackson Ward, the "Birthplace of Black Entrepreneurship" and one of the country's first recognized historic Black urban neighborhoods, and see the names of Black leaders memorialized as part of the JXN Project's "Unveiling the Vanguard: Rested and Ready." Through one of the JXN Project's latest efforts, the historic preservation organization renamed the streets of Jackson Ward with honorary designations in homage to notable Black Richmonders with direct ties to the area and who better embody the essence of Jackson Ward. Take a self guided walking tour through this historic neighborhood to see the newly unveiled designations honoring prominent figures like Abraham Skipwith, A.D. Price, Bill "Bojangles" Robinson, Charles Gilpin, Giles B. Jackson and more. 
'Black History Now' Group Art Exhibit
THE WELL ART GALLERY
JANUARY 30TH - MARCH 4TH, 2022
Plan a visit to The Well Art Gallery to view their second installation of the 'Black History Now' exhibit. Presented by Crenius, this group art exhibit focuses on themes and motifs of the present state of Black history aiming to create conversation and ongoing dialogue. The exhibit will feature various forms of media including paintings, photography, sculptures, graffiti art and more. Follow The Well Art Gallery on social media for updates and more exhibit details. 

LECTURE AND BOOK SIGNING: 'THE LIFE AND LEGACY OF EMILY WINFREE'
VIRGINIA MUSEUM OF HISTORY AND CULTURE
FEBRUARY 3RD, 2022 | 6:00 PM - 7:00 PM
Join authors Jan Meck and Virginia Refo for a thoughtful talk and discussion of their new book, The Life and Legacy of Enslaved Virginian Emily Winfree. The book tells the true story of an African American woman who was the embodiment of courage, love, and determination. Dr. Jan Meck is a retired NASA scientist, and Virginia Refo is a retired foster care and adoption social worker and an experienced genealogist. Since retiring, both are researchers at the Virginia Museum of History & Culture. This program is free and open to the public, but tickets are required. For more details, click here. 
Katt Williams: World War III Tour
ALTRIA THEATER
FEBRUARY 11TH, 2022 | 7:00 PM - 11:00 PM
Comedy titan and Emmy® Award-winning actor, Katt Williams, announces his World War III Tour is coming to Richmond, VA. Performing at the Altria Theater on February 11, 2022, at 8PM, Williams brings his unparalleled talents to the stage with new material that blends side-splitting comedy with thought-provoking social commentary. Click here for ticket information.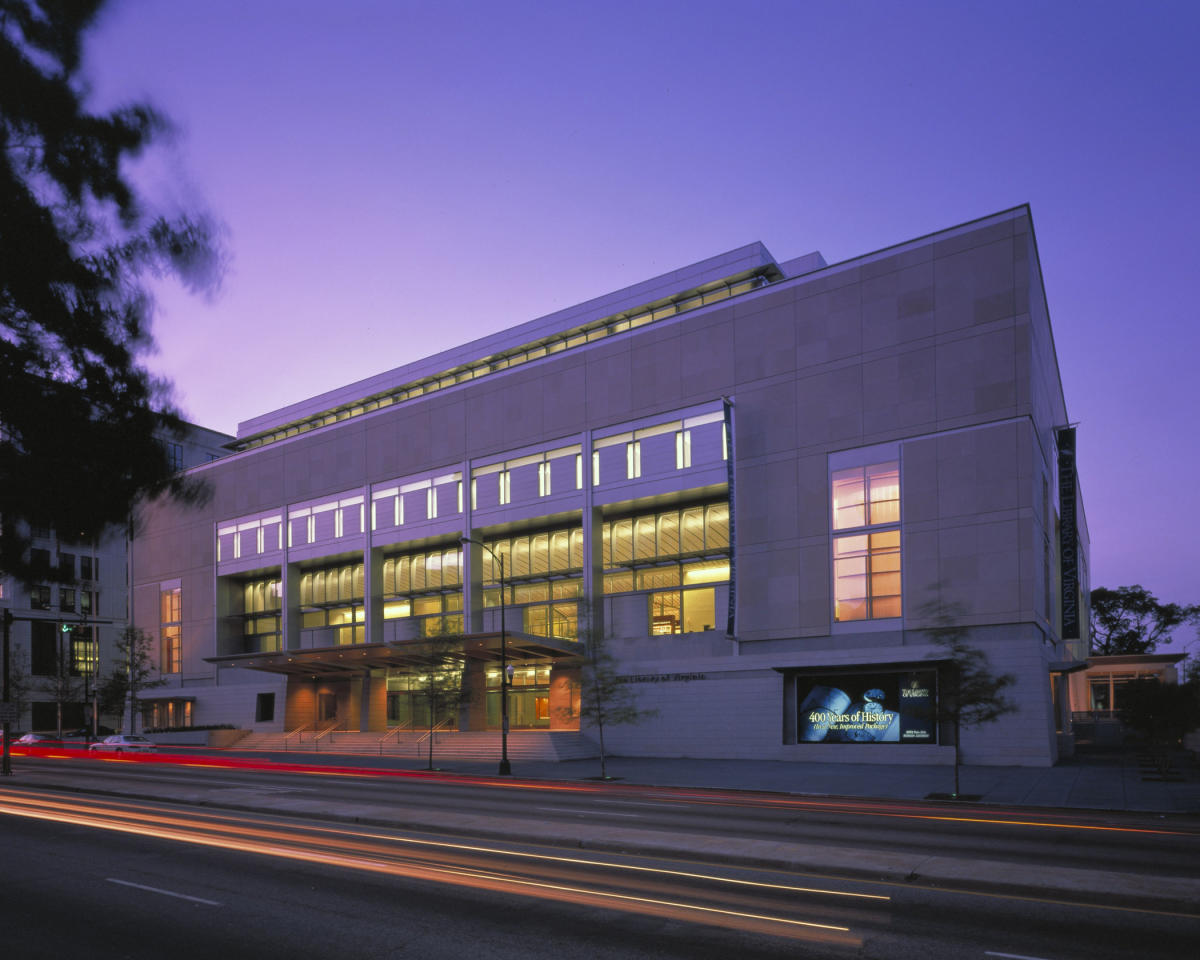 A CONVERSATION WITH ROHULAMIN QUANDER 
VIRTUAL THROUGH THE LIBRARY OF VIRGINIA
FEBRUARY 17TH, 2022 | 6:00 - 7:30 PM
Join the Library of Virginia for a virtual book lecture by Rohulamin Quander, author of the inspiring new book 'The Quanders: Since 1684, An Enduring African American Legacy.'  This virtual discussion will examine the sustained history of one of America's oldest African American families. From trials and tribulations, to turning stumbling blocks into stepping stones, the Quander story is one of triumph and sustained accomplishment, despite racially imposed obstacles as inhibitors to success. For more information on this event and other programming during Black History Month, click here. 

Black Food & Spirits: Untold 
MAIN STREET STATION
FEBRUARY 20TH, 2022 | 1:00 PM - 6:00 PM
Black Food & Spirits: Untold will highlight the wealth of contributions to the American food and spirits industry made by Virginians and Black Americans across the country. The event will kick off with a viewing of 'James Hemings: Ghost in America's Kitchen', which tells the hidden story of one of the greatest culinary contributors to American culture, who was also enslaved at Monticello. Enjoy special presentations from historians and industry tastemakers, then sip, sample, and shop in the exhibitor marketplace. Click here for more ticket information and details on the event's featured vendors. 

Chesterfield County Annual Black History Month Celebration
Virginia State University and Chesterfield County will present the 33rd Black History Month Celebration this February featuring a variety of programs designed to explore the rich, diverse heritage of African Americans and their contributions to our community and nation. The 2022 BHM national theme is 'Black Health & Wellness'. Be sure to check the Chesterfield County website for upcoming information about this year's celebration.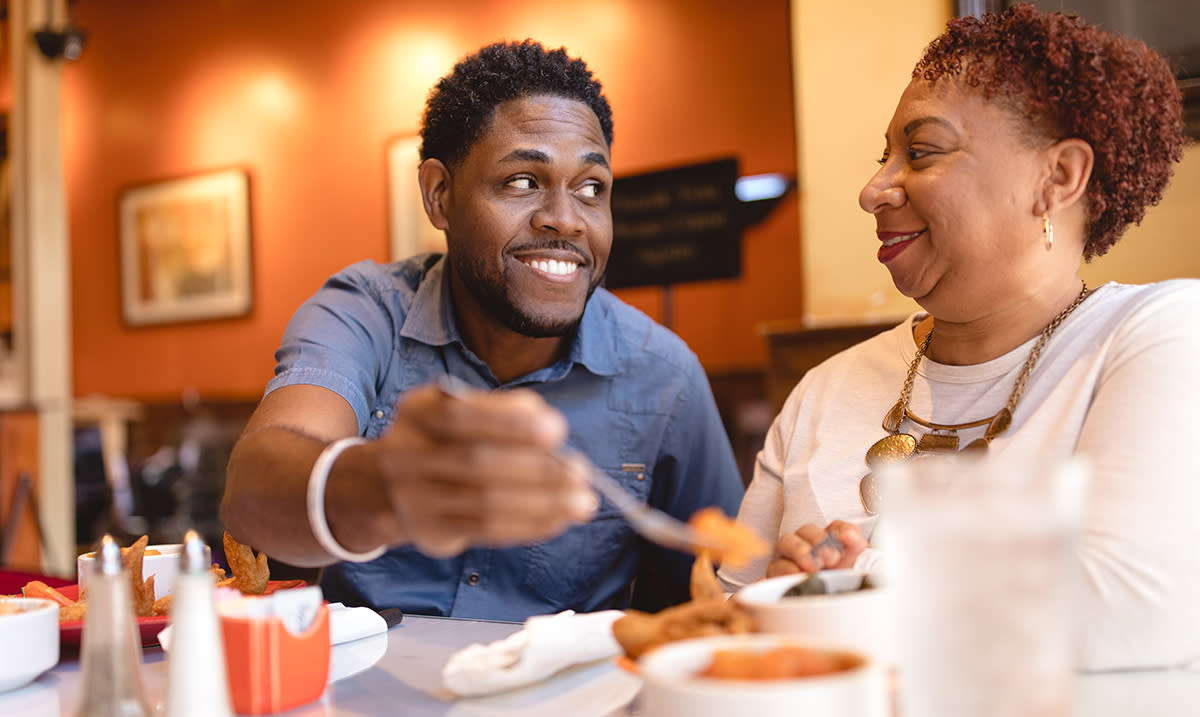 RICHMOND BLACK RESTAURANT EXPERIENCE
VARIOUS PARTICIPATING RESTAURANTS
MARCH 6TH - 13TH, 2022
It's never too early to start thinking about food! Begin perusing menus in advance of The Richmond Black Restaurant Experience, a week highlighting culinary excellence in RVA. RBRE is dedicated to celebrating and supporting Richmond's Black-owned restaurants, food truck/cart operators, caterers, and chefs that make Richmond's food scene one of the best in the country. 
MUSEUMS & EXHIBITS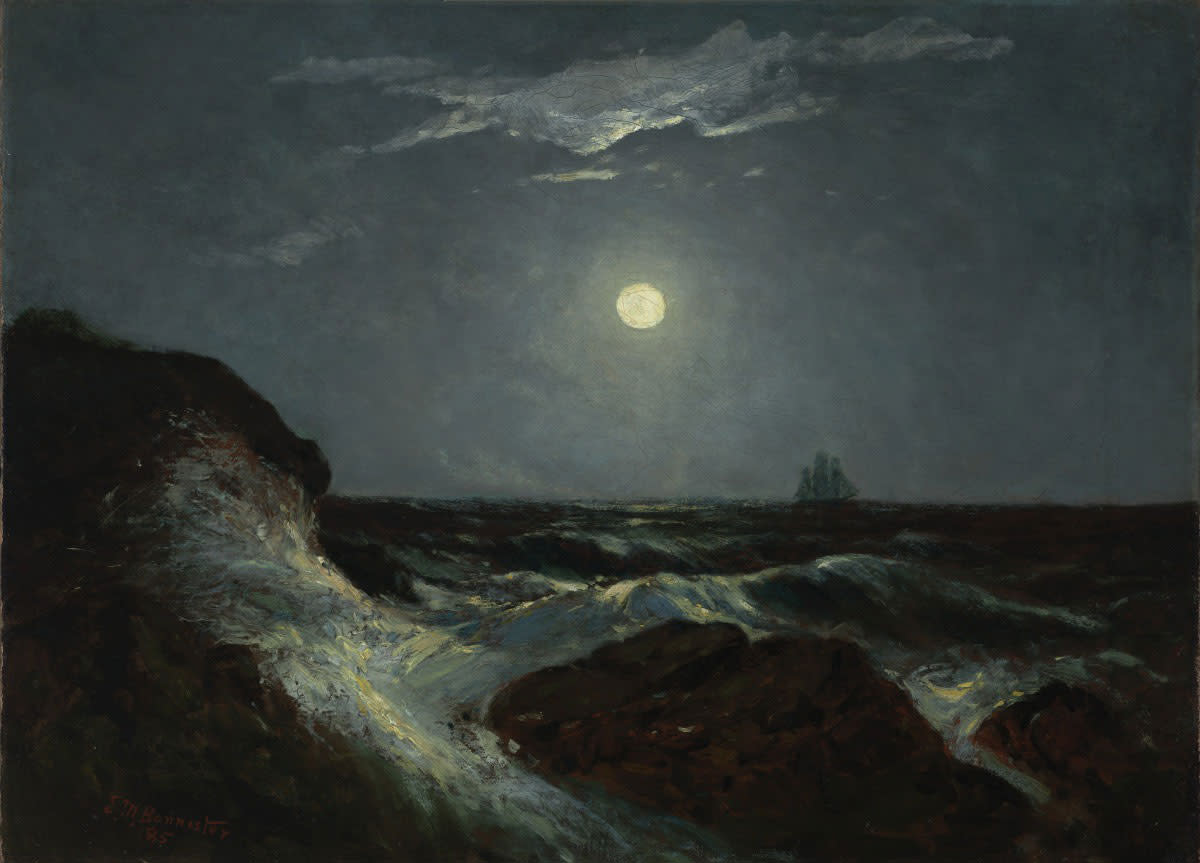 BLACK HISTORY MONTH AT THE VMFA
Explore the Virginia Museum of Fine Arts' growing collection of African American art and take part in virtual experiences that celebrate African American artists, the stories they tell, and the depth and breadth of the museum's collection. Mark your calendars for in-person and virtual programming beginning February 1st, including "3 in 30: African American Artists of the Modern and Contemporary Art Collection". This event will explore three works of art by African American artists currently on view in the VMFA. Visit the museum website for the complete featured event schedule during the month of February.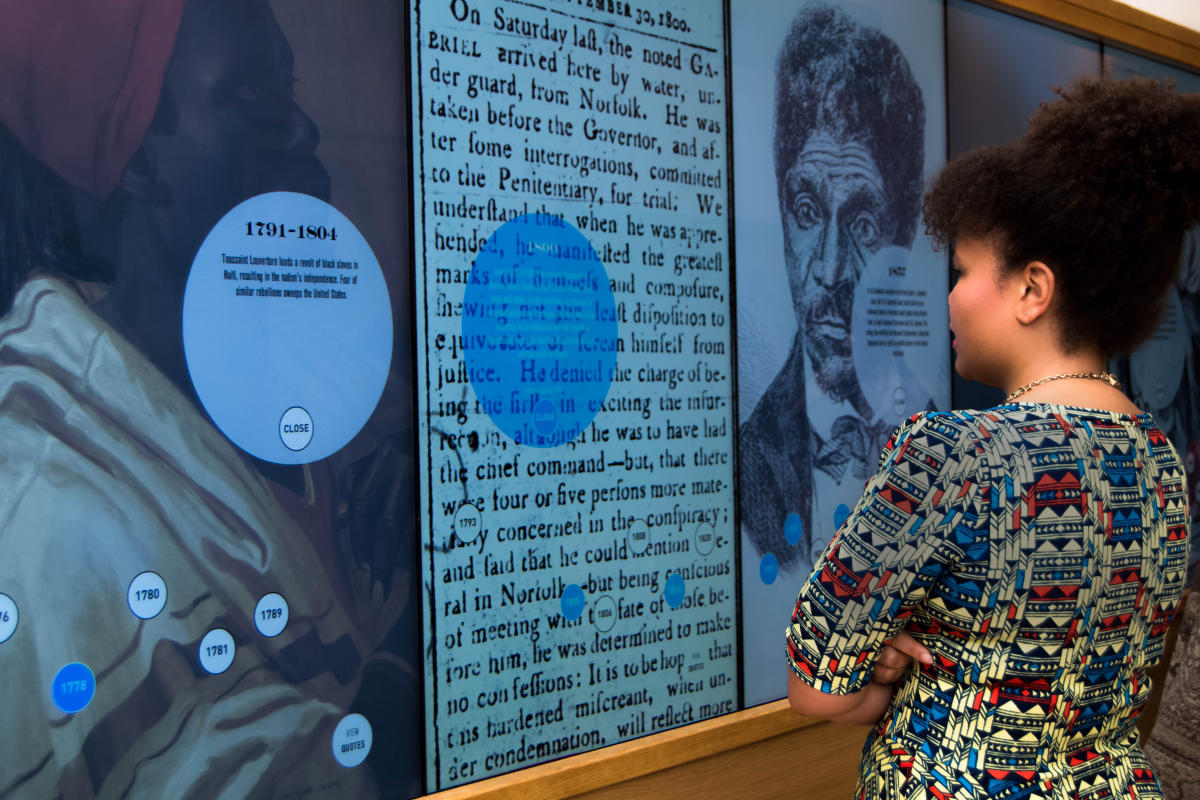 BLACK HISTORY MUSEUM AND CULTURAL CENTER
Plan a visit to the Black History Museum and Cultural Center and learn about the famous and untold stories of Virginia's Black historical figures. See featured exhibits highlighting political changemakers, athletes, prominent entertainers, musicians and more. Learn about historical leaders from across Virginia and iconic figures with roots here in Richmond, including American tap dancer, actor and singer, Bill (Bojangles) Robinson. For more information about the BHMCC and to schedule a guided tour, click here.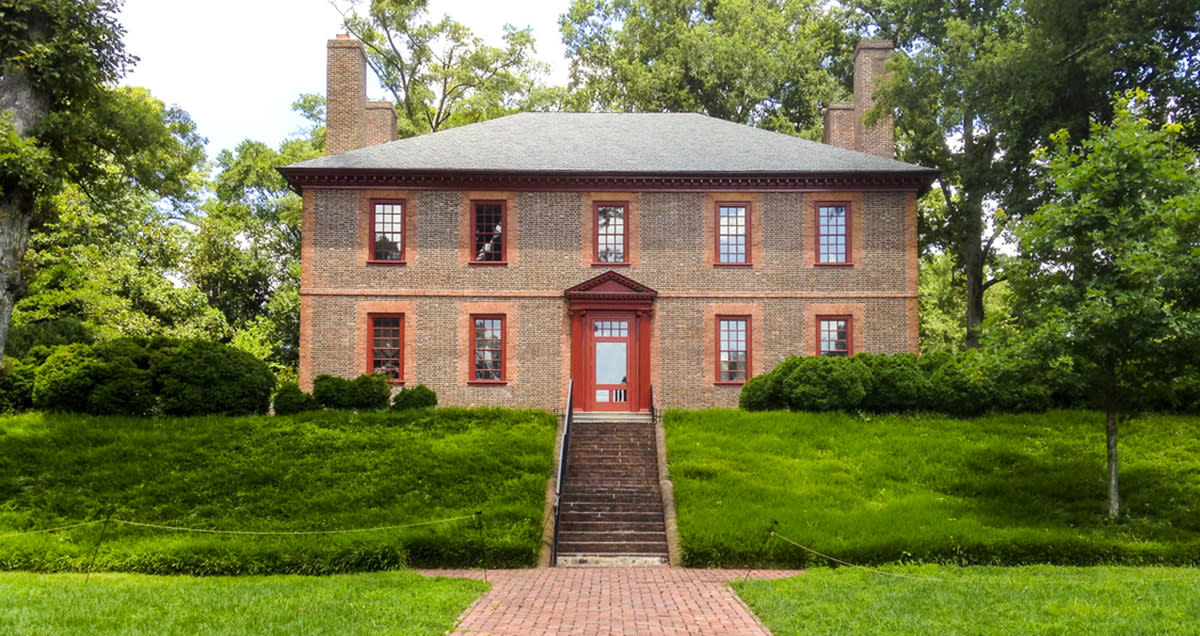 'So Pious an Institution': Slavery, Religion, Education, and Virginia's Bray Schools
VIRTUAL THROUGH WILTON HOUSE MUESUM 
FEBRUARY 10TH, 2022 | 6:00 - 7:00 PM
Join the Wilton House Museum for the first virtual lecture series of the year featuring College of William & Mary researcher, Nicole Brown. When the Williamsburg Bray School opened its doors on September 29th, 1760, it was the first official endeavor in Virginia to provide education for enslaved and free African Americans. Offering religious instruction in the Anglican tradition, the varied perspectives on Virginia Bray Schools were often complicated and contradictory. Public historian and early colonial scholar Nicole Brown will explain the pivotal role these schools had on our understanding of the relationship between slavery, religion, and education prior to the American Revolution and the Second Great Awakening. For more information on this virtual presentation, click here. 

Who They Were: Lives Worth Knowing
VIRGINIA WAR MEMORIAL 
The Memorial's walls are engraved with the names of nearly 12,000 military veterans from Virginia who perished in combat during World War II; the wars in Korea, Vietnam, and the Persian Gulf; and, more recently, those who have lost their lives in the Global War on Terrorism. Visit their latest exhibition that sheds light on who these veterans were and what they were doing before military service interrupted and cut short their lives. Visit the Virginia War Memorial website for more exhibit details. 
NEW & BLACK OWNED BUSINESSES
         
THE BOOK BAR
1311 EAST MAIN STREET RICHMOND, VA
(GRAND OPENING) FEBRUARY 5TH, 2022  | 11:00 AM - 5:00 PM
The Book Bar is new, Black-owned, woman owned bookstore that centers BIPOC authors and brands in effort to uplift and support a culture that is often silenced. Join the Book Bar for their grand opening featuring a full day of events to welcome the store to the community. The grand opening event will also include an author discussion, Q&A, and book signing with the author of 'Yellow Wife', Sadeqa Johnson. For more details on the grand opening event, click here. (Photo Credit: @rvabookbar on Instagram) 
BRUN
203 N LOMBARDY ST, RICHMOND, VA 23220
February will bring the launch of BRUN, a whiskey and cigar lounge in Richmond's Fan neighborhood. BRUN will feature a full-service restaurant with Caribbean-inspired soulfood, a private membership whiskey and cigar lounge and a live music concert series featuring both national and local acts. Members of BRUN will enjoy perks such as whiskey and cigar education sessions, private dinners and monthly cigar distributions. 
There's so much to see, do and experience throughout the Richmond Region! Looking to plan your next trip? Check out or specially curated BLK RVA itineraries with ideas for dining, shopping and touring the region during your stay!
Be sure to share your favorite moments with us on social media using #VisitBLKRVA.