Celebrate women's history during Women's History Month in March or any time year-round on the grounds of the Virginia State Capitol. There on Bank Street, eleven statues of legendary Virginian women stand, their lives immortalized in bronze for having impacted others across the country and across centuries.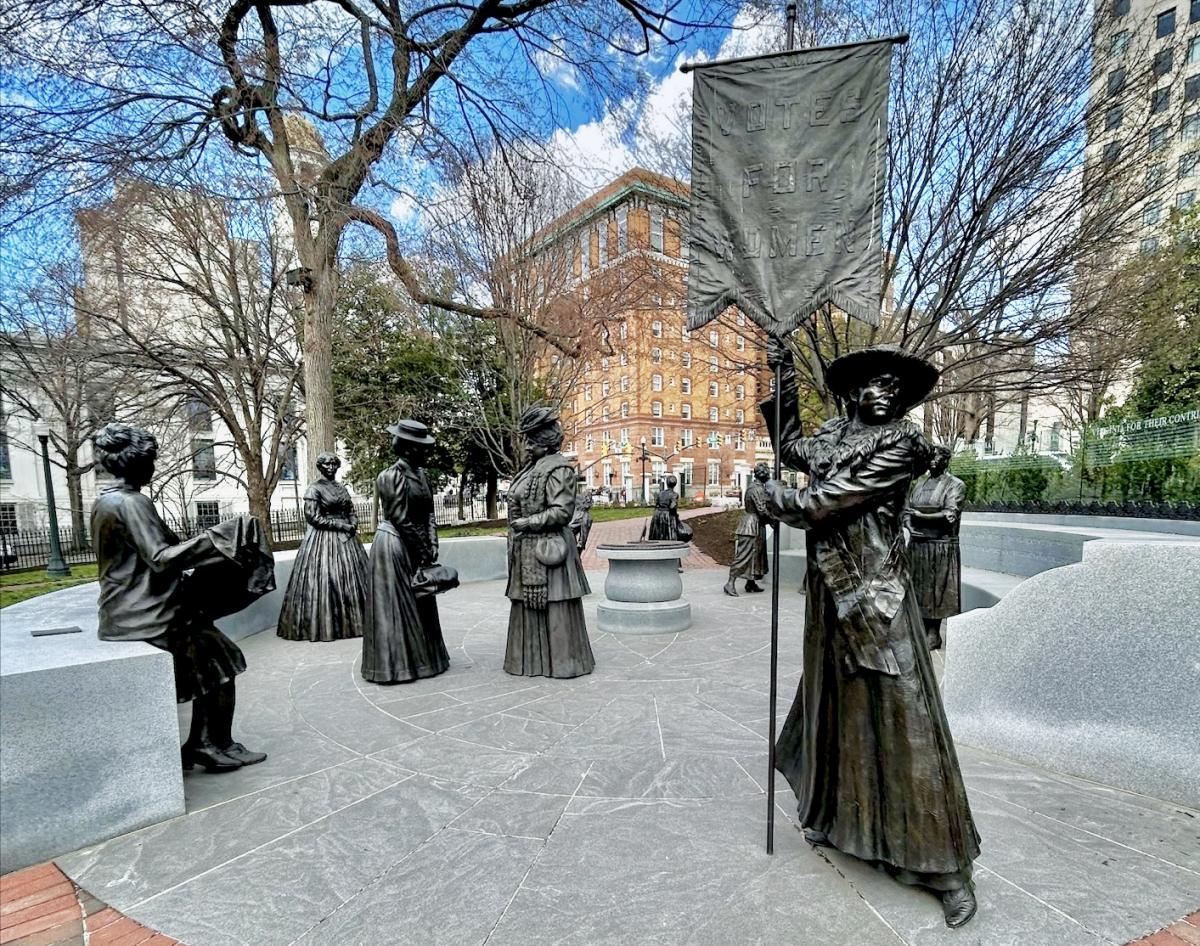 The Virginia Women's Monument: Voices from the Garden was completed in spring 2022. The group of figures is surrounded by the names of over 100 other influential Virginian women on a Wall of Honor. Many of those women once walked the paths of the Richmond Region.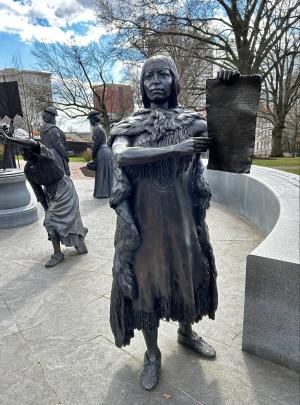 Cockacoeske (1656-1686), a Chief of the Pamunkey Tribe from the mid-1600s, was a descendant of Chief Powhatan's brother and spent years defending her people before the General Assembly. During her thirty-year reign, she made trades and signed treaties while colonists and other Native tribes battled for lands around the Pamunkey and Mattaponi Rivers.  
One of the statues most recently added to the group portrays Richmond-born Dr. Sarah G. Jones MD (1866-1905)​, a Black physician and educator.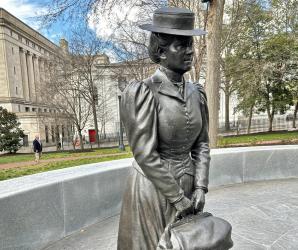 She helped start a free clinic for women and children, as well as found a school and hospitals for African American doctors to practice. She was the first known Black woman to pass the Virginia Medical Examining Board's exam.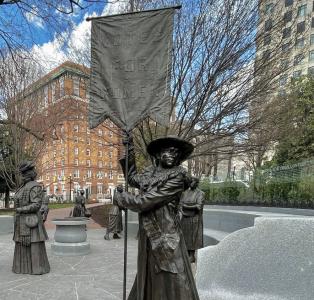 The longest living representative here is Adèle Clark (1882-1983). She was a founding member of the Equal Suffrage League of Virginia, then was president of the League of Women Voters in 1920. This centenarian was also an artist, who studied and taught at the Art Club of Richmond.  
The first First Lady of the United States Martha Washington (1731-1802) was born at a plantation house called Chestnut Grove in New Kent County. She married George Washington in 1759 and was known to visit the battlefields with him during the American Revolution, setting the tone for the President's partner to be a public figure.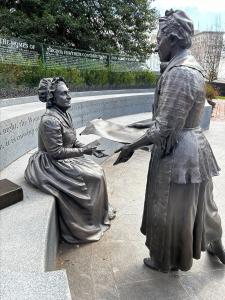 The other prominent female figures depicted in this memorial include native Richmonder Maggie L. Walker, the first Black woman to found and become president of a chartered bank in America; Miss Virginia Estelle Randolph, a widely impactful Black educator and lifelong Richmonder who was named the first Jeanes Teacher in America in 1908; Anne Burras Laydon, a Jamestown colonist; Mary Draper Ingles, a Virginia frontierswoman; Clementina Rind, the first woman printer in Virginia; Mrs. Elizabeth Keckly, an educator who gained renown as a confidant and dress designer for First Lady Mary Lincoln; and Laura Copenhaver, a businesswoman who served as the director of information for the Virginia Farm Bureau Federation. 
Head to the monument's website to explore the stories of these notable women from across the Commonwealth.