All images in this post by Betty Clicker via Fire, Flour and Fork
This year's Fire Flour & Fork event showcased various exhibitions ranging from tasting tents, to themed dinners, chef demonstrations, teaching classes, mixology courses, an Urban State Fair, and even a costumed ball and a culinary spelling bee, was a celebration of food, first, but also an expression of the Richmond Region's sense of community.
Sunday marked the last event of Fire Flour & Fork, an intimate, candle-lit, communal dinner in the Lewis Ginter Botanical Garden Robins Tea House that highlighted the best of Richmond's festival of the fork, ending simply and deliciously, by gathering people around a table to eat, drink and talk.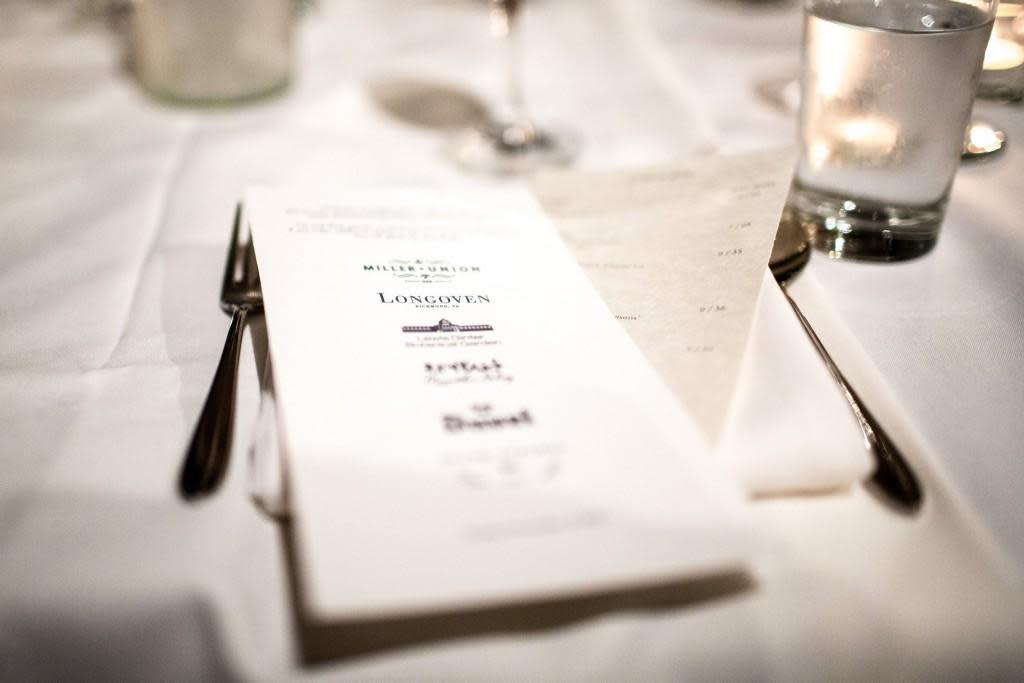 Chefs Steven Satterfield, of Miller Union, and Patrick Phelan, of Longoven, delighted the room with a colorful and diverse mix of dishes that incorporated more mushrooms and root vegetables than many people even knew existed, all brought together because of their love of food.
Tasters got to experience the full gamut of cooking techniques and ingredients, from blanched to seared; julienne to shaved; root to leaf. The final Fire Flour & Fork dinner was an event to celebrate food, and the food community in every sense.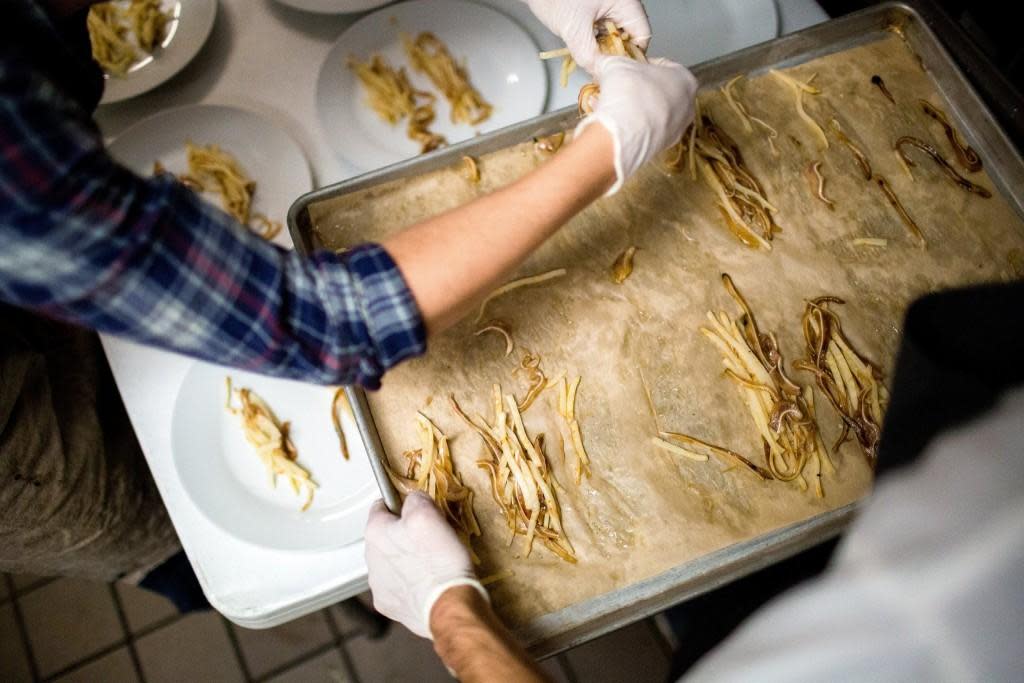 But, fear not. The end of Fire Flour Fork does not mean the end of great food events in the Richmond Region.
Graze on Grace, the second celebration of 25 local, seasonal and sustainable restaurants in the Richmond Region, welcomes diners Downtown with food samples and live music, with donations going to FeedMore and Slow Food on November 8.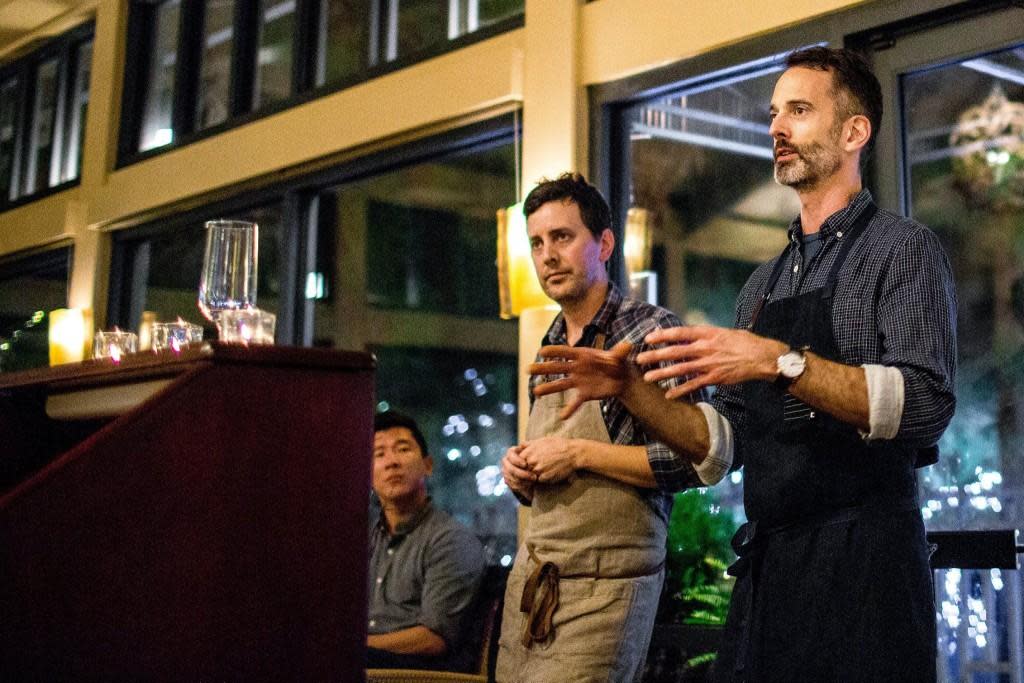 Michael Hippchen and co-writer Liana Mensh delightfully devoured their way through the incredible savory and sweet seven-course masterclass of flavor at the Lewis Ginter Botanical Garden Robins Tea House on November 1. They are still full.