We offered up our blog last week to guest bloggers. We had so many submissions that we're running a few more this week. Just a heads up, this one gets a little weird. We thought it was about a bookstore, but then the guest blogger started talking about drinks and food.
I'll get straight to the point. You must try this bookstore in Shockoe Bottom
It's called Grandstaff & Stein Book Sellers and it's not your average bookstore.
When you get there, you'll find a normal bookstore. But you may want to check out their Facebook page before you go, there might be a word there that might be whispered through a bookcase opening up a whole new world.
The cocktails (Editor's note: we are not sure why our guest blogger is talking about cocktails now, but we're gonna roll with it) are old-fashioned and named after events from Prohibition. The atmosphere is somehow dark and inviting at the same time, and there's a courtyard.
My favorite drink is called a "Fist City" and it tastes and smells like an intoxicating orange. The "Snake Charmer" is good too with a dash of tartness thrown in.
For appetizers you can't beat the baked brie.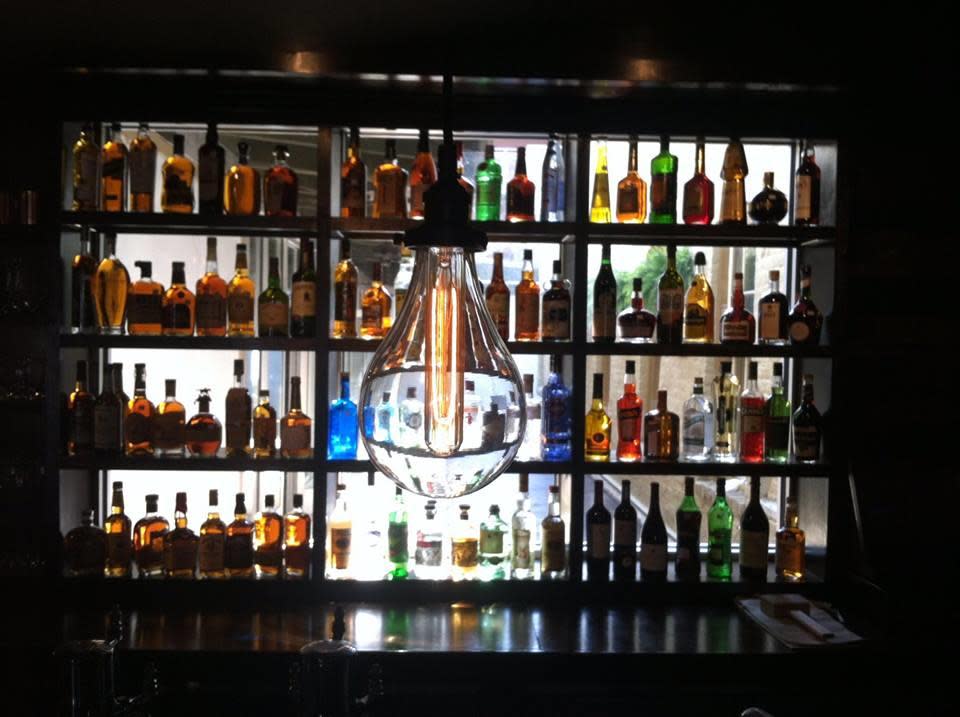 The braised pork belly with cider slaw received rave reviews from some dining companions.
GrandStaff & Stein has only been open a few months, but it's sure to become a local favorite.
Hope to see you there, Kathy Patton
Kathy Patton has lived in Richmond four years and is from the DC area. Kathy has a B.S. in Human Services Counseling from Old Dominion University. She does Accounting work for a laboratory and enjoys her cat Tuxedo. She loves RVA!