The Richmond Region is humming right along into fall and there's a lot going on this weekend. It's your RVA Weekend: OktoberZombieFallFest
Thursday
Join us in the Poe Museum's Enchanted Garden for the final Unhappy Hour of the year. This is also the spookiest one of the season and will feature live music by Connor Wood, a cash bar, food, and performances. Halloween costumes are encouraged, although not required! The theme for this Unhappy Hour is Poe's story "The Cask of Amontillado."
Experience an evening of spellbinding accounts and legendary tales as storytellers relive old English and Virginia Indian legends and folklore. Join us by the fireside and listen to European stories early Colonists told as they recounted tales from their homeland. Capture the essence of what a Colonist felt between 1607-1622 in a strange new land surrounded by danger, darkness and uncertain peril.
The harvest is in, the nights grow longer and danger lurks in the shadows. Light refreshments served. Tours not appropriate for children under 6. Registration required by October 19 by calling 804-748-1611.
Cost: $8 adults, $6 children ages 6–12; Henricus Patrons free.
Friday
Richmond Brewery Tours is the premiere brewery tour experience in the River City and Virginia. Let our knowledgeable and energetic staff drive you on an exciting tour around the Richmond region in our comfortable 14 passenger bus and experience some of the Commonwealth's finest craft beer. Price of tour includes: Brief course on beer tasting before your departure Round-trip visit to three Richmond breweries A unique ambiance and experience at each brewery A guided tour at one of the three breweries visited Highlights of Richmond's local sights and expanding beer scene Complimentary snacks and refreshments during the ride Complimentary Richmond Brewery Tours souvenir
Tours begin approximately at 5:30 PM on Thursday and Friday and on Saturdays at 11:30 AM and 4:15 PM. Free parking is available all day on weekends and after 4 pm on weekdays in the 3rd & Cary Parkway parking lot. The turn is on the left on Main St, just after you pass 4th St.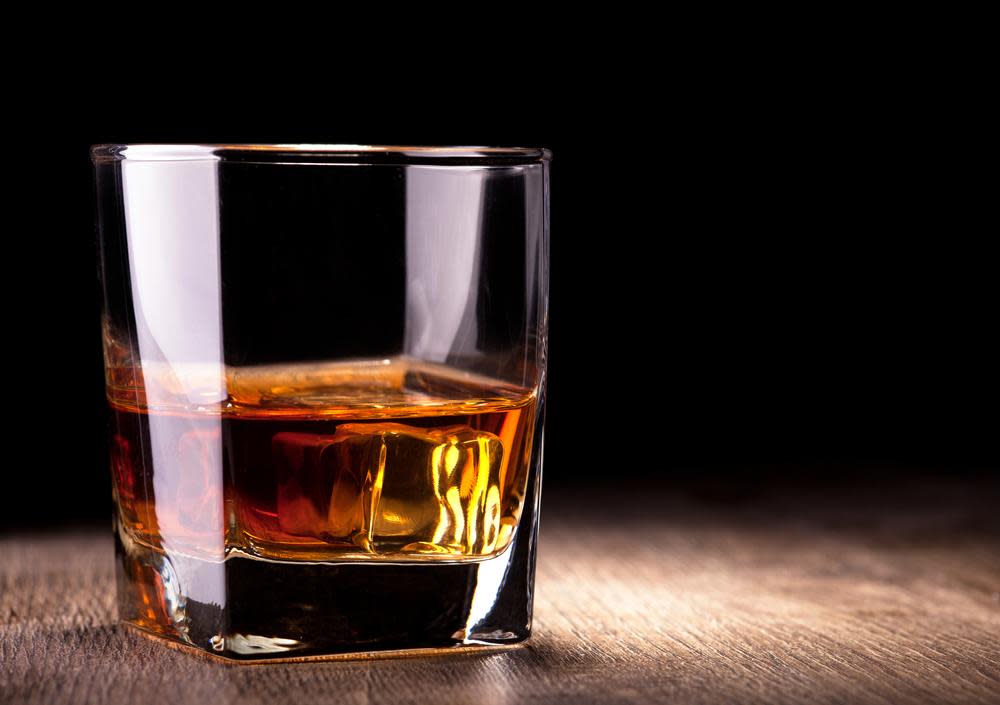 The inaugural RVA Whiskey & Fine Spirits Festival is coming to Richmond Friday, October 23, at the John Marshall Ballroom. Get ready to challenge your palate and explore over 100 varieties of the best distilled spirits from around the country and around the world. High-end Bourbon and scotch? Check. The smoothest vodka and gin? Yes, indeed. The most flavorful rum and tequila? Absolutely. Cordials too? Yup. All served up for you and 700 of your closest friends in the beautiful confines of the John Marshall's elegant ballroom.
Also on hand, a roster heavy with the most knowledgeable brand ambassadors and industry personalities to help guide, inform, and entertain you.
We're raising money for our charity FRIENDS Association for Children, a 144-year-old, Richmond-based charitable organization that provides children, ages six weeks to 17 years, with a broad array of services including critical literacy and developmental skills needed to succeed in school and in life. The event will also feature a silent auction in order to raise additional funds for the organization.
The Byrd Presents Our Traditional Halloween Treat: The Original 1925 Silent Phantom Of The Opera with Lon Chaney accompanied LIVE by Michael Britt at the console of The Mighty Wurlitzer Only $12 Proceeds Benefit Preservation & Restoration of the Byrd Theatre Wurlitzer Tickets Available NOW! At Bygones Vintage Clothing and Mott Gallery NO TICKETS SOLD AT BYRD TILL 7pm October 23rd.
Saturday
Celebrate fall, nature's grand finale, with Oktoberfest at Lewis Ginter Botanical Garden! Join us on October 24, 11 a.m. – 4 p.m. for a day filled with live music, games and prizes, all included in Garden admission.
Local food will be available for purchase as well as beer from Center of the Universe Brewery. Festivities will be held in the gardens adjacent to historic Bloemendaal House, rain or shine.
Bring canned goods to donate in support of the food bank at FeedMore, where over 3,200 meals are served daily to Richmond's senior citizens and children in need. We'll thank you with a special gift.
Presented by Meriwether Godsey, the Garden's caterer. This is a family-friendly event.
Live music: 11:30 a.m. – 4 p.m. The Killing Daylights (Indie Pop/Rock)
Beer: Center of the Universe will have PocaHoPtas, Chin Music, Slingshot Kolsch and their infamous Oktoberfest. COTU will also be Pinning the Keg at 1 p.m., releasing a brew infused just for this event.
Wine: Republic National Distributing Co. will be providing all German wines.
Games & Fun: Lawn games (cornhole, ladder golf, life-size jenga) as well as a costume contest! Raffles for those who want to participate; winners announced at 3:30pm.
Food: Food service will begin when doors open at 11 a.m. There will be a Tasting Table and the cost is $3 per plate. A Kid's Menu will be available.
Pre-walk meet up at Byrd Park (Boat Lake) is at 1pm and the actual walk will begin on the sidewalk in front of DIXIE DONUTS (2901 W Cary St, Richmond, VA 23221). It's a little closer to the meet up spot. We'll walk heading west, cross at Nansemond Street and head back to end the walk at The BYRD THEATRE (2908 W Cary St, Richmond, VA 23221)
CONTESTS Here are the categories we'll be judging. Prizes will be awarded at the pre-walk meet up.
- Most Disgusting - Best Couple/Group Theme - Best Pop Culture Theme (TV/Movie/Comic/Gaming) - Best Zombie Kid - 2011 Zombie of the Year (Best Overall) - Best Plants vs. Zombies Costume (Winner must be at least 18)
For Virginians, the Festival of India has become an eagerly anticipated annual event, since it began in 1981. People from all over Virginia flock to the Greater Richmond Convention Center for two fun-filled days of music, dance, food, and culture. The Festival offers a unique opportunity to celebrate and explore India's diverse culture and traditions, including authentic regional food, arts, crafts, and entertainment.
At the Festival of India, one can enjoy a renowned cultural program, consisting of classical and modern Indian live performances, as well as East-West fusion dance and music. One can also sample many different varieties of Indian cuisine, including vegetarian and non-vegetarian delicacies, such as dosa, kachori, samosas, tandoori chicken and sweets, all of which are supplied by local Indian restaurants and families, and prepared fresh in front of patrons.