Juneteenth, which commemorates the effective end to slavery in the U.S., is a state holiday in Virginia. The Richmond region is hosting Juneteenth events throughout the month, including Juneteenth, A Freedom Celebration, Virginia's flagship Juneteenth holiday commemoration presented by Elegba Folklore Society on June 27.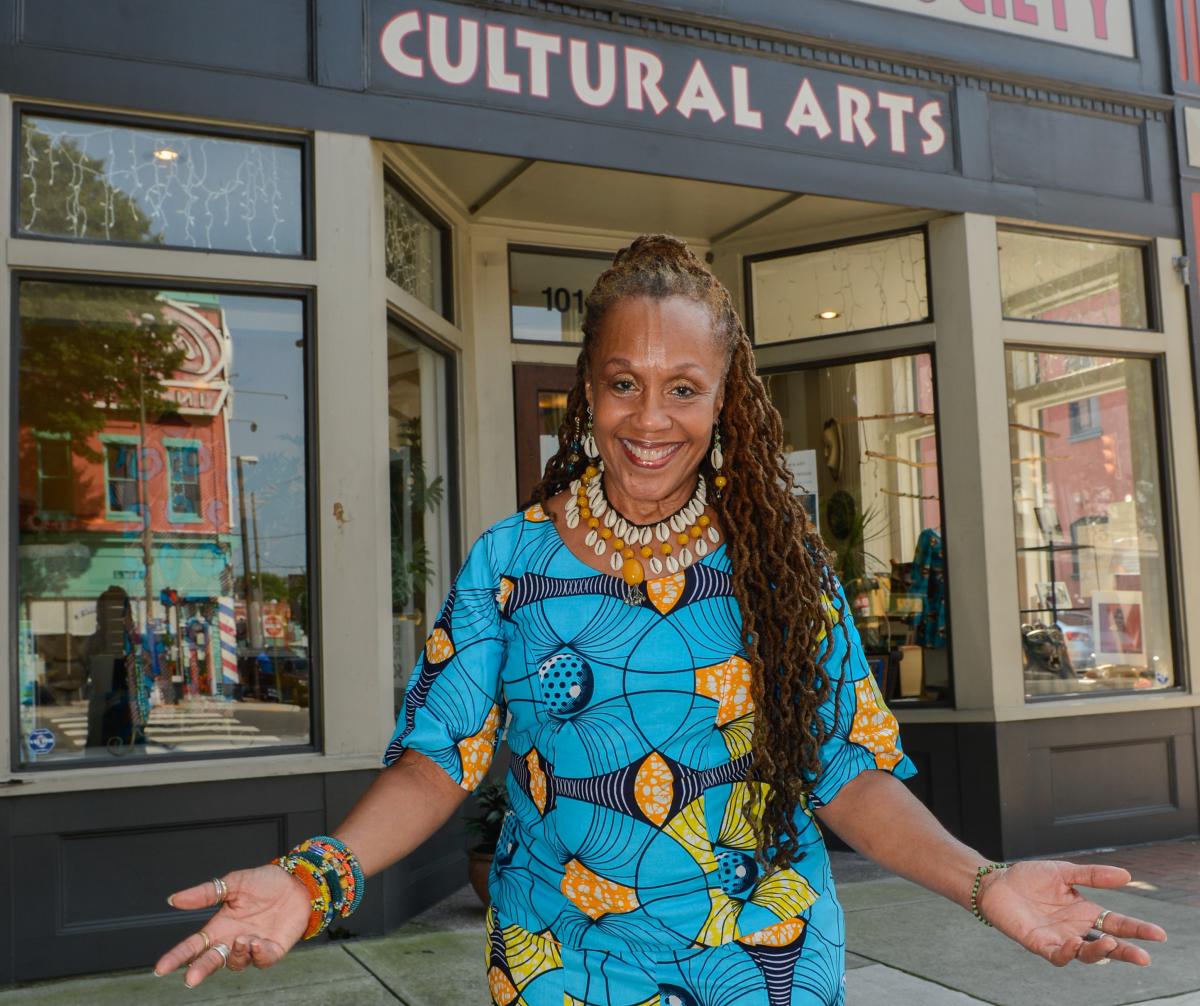 From the Elegba Folklore Society: First presented in 1996, Juneteenth, A Freedom Celebration is reflective of Richmond and Virginia's particular and poignant stories of enslavement and emancipation, and it highlights the resolve and resilience of Africa's children in America. At this 25th Anniversary event, experience performances, healing cyphers, the Get Woke Youth Summit, the Freedom Market, historical perspective and ancestral homage at Richmond's African Burial Ground. The elders say, "We have to go out the way we came in."  The pathway is being established.
See details about Juneteenth, A Freedom Celebration and other Juneteenth events below.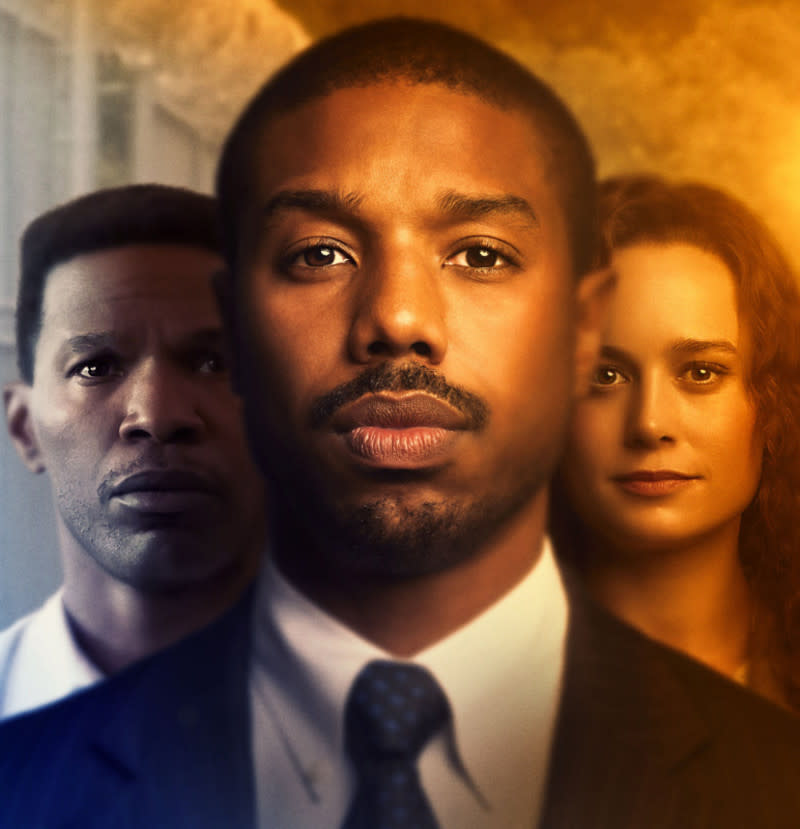 OUTDOOR MOVIE: JUST MERCY
JUNE 11, 8:00 PM – 10:30 PM
MEADOW FARM MUSEUM, 3400 MOUNTAIN RD, GLEN ALLEN, VA 23060
Bring a blanket or lawn chair to Meadow Farm and enjoy a FREE showing of "Just Mercy" on the lawn. Seating begins at 8 pm, movie begins at 8:30 pm. In Just Mercy "World-renowned civil rights defense attorney Bryan Stevenson works to free a wrongly condemned death row prisoner."  -(IMDb).
Rated PG-13. Runtime 2h 17min. *Part of Henrico County Recreation and Parks' Juneteenth Celebrations. Join them for the main event at Dorey Park on Saturday, June 19!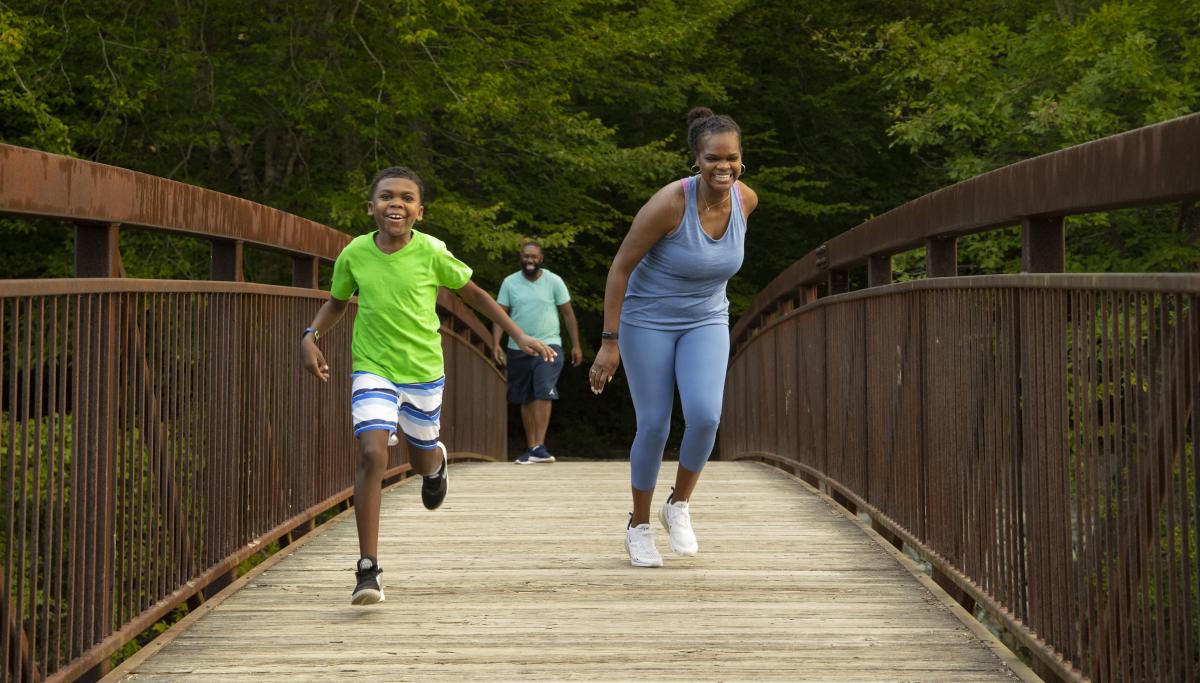 JUNETEENTH IN THE PARK
JUNE 19, 8:00 AM – 4:00 PM, $10 FOR PARKING
POCAHONTAS STATE PARK, 10301 STATE PARK RD, CHESTERFIELD, VA 23838
Black Girls Hike RVA will lead a guided educational hike to Group Camp 7, the once segregated portion of the park.

Master storyteller, Sheila Arnold, will give accounts of Oney Judge, the personal maidservant to First Lady Martha Washington, and of William Still, the prominent Conductor along the Pennsylvania Underground Railroad.

Guests can also explore the African-American history of the park at their own pace on a self-guided story walk and Civilian Conservation Corps Museum tour.

Food trucks, a shaved ice cart, vendors and community organizations will be stationed near the visitor center to round out the day.

Pocahontas State Park is 20 miles from Richmond and offers boating, picnicking, camping, cabins, more than 90 miles of trails, nature and history programs, and fishing at the park's three lakes. For more information, visit www.virginiastateparks.gov/pocahontas.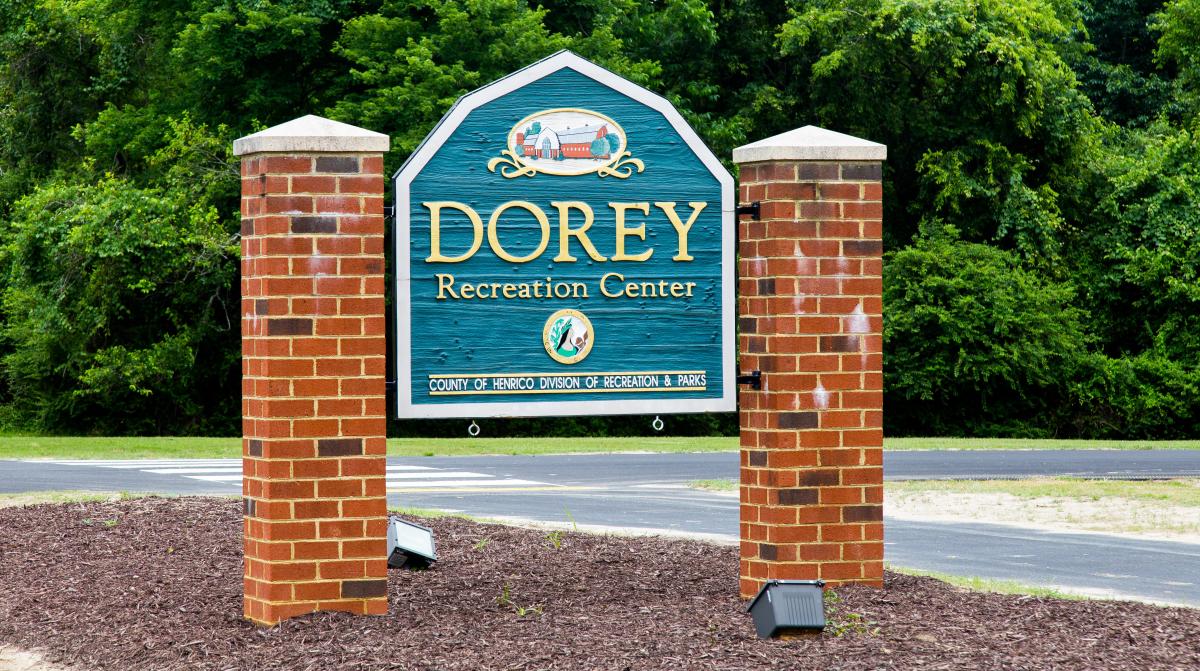 JUNETEENTH CELEBRATION AT DOREY PARK
JUNE 19, 1:00 PM – 9:00 PM
DOREY PARK, 2999 DARBYTOWN RD, HENRICO, VA 23231
Celebrate this state holiday at Dorey Park in Henrico County with live musical performances, a vendor fair, activities for kids, roaming historical interpreters, car club expo by Urban Wranglers RVA and Urban Jeepz New England, fireworks, and more.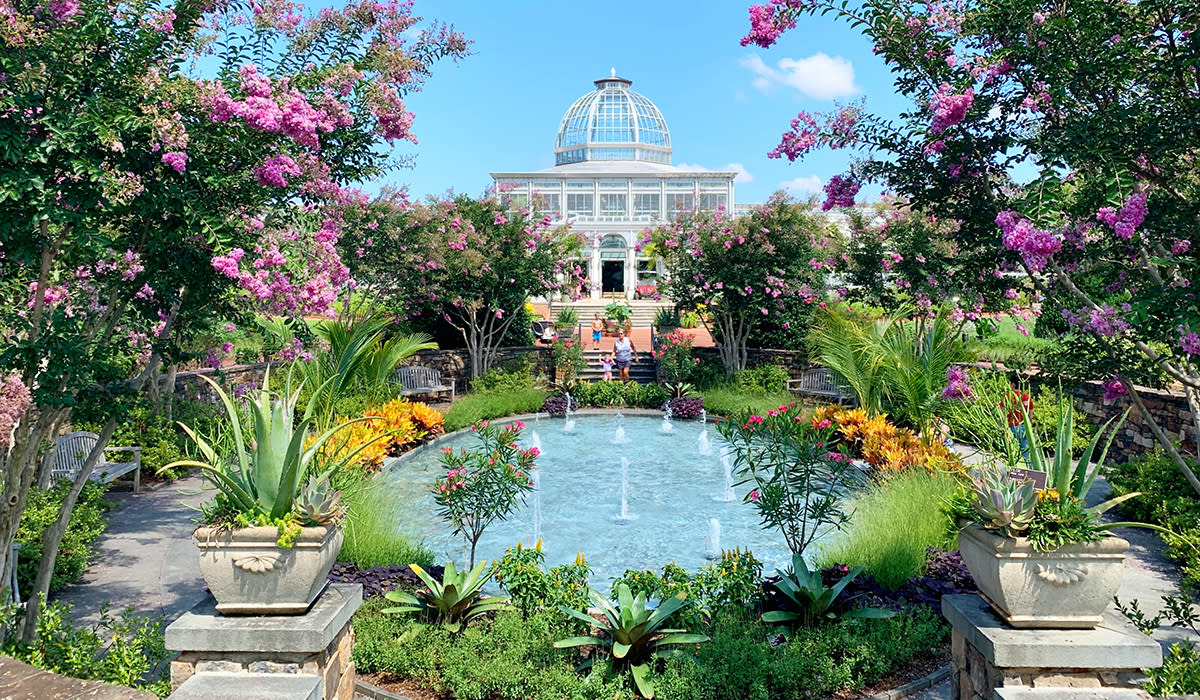 SATURDAY SALUTATIONS: JUNETEENTH CELEBRATION FOR ALL
JUNE 19, 9:00 AM – 11:00 AM
LEWIS GINTER BOTANICAL GARDEN, 1800 LAKESIDE AVE, HENRICO, VA 23228
In partnership with our friends at Project Yoga Richmond, we bring you a very special Saturday Salutations: Juneteenth Celebration for All on the terraced lawn at Lewis Ginter Botanical Garden. Invite healing, cultivate community and unify your intentions with others in this special Juneteenth installment of Saturday Salutations at Lewis Ginter Botanical Garden. This class is pay-what-you-can. Advance registration is required. Space is limited. 
ELEGBA FOLKLORE SOCIETY PRESENTS: JUNETEENTH, A FREEDOM CELEBRATION
JUNE 27, 1:00 PM – 6:00 PM
THE AFRICAN BURIAL GROUND, 1540 EAST BROAD ST
Juneteenth 2021, A Freedom Celebration is Elegba Folklore Society's 25th Anniversary Juneteenth observance. The theme, Dancing With The Ancestors, expresses gratitude, remembrance and optimism through the light-filled prism of Afrofuturism; the intersectionality of past with present and the multidimensionality of the future and liberation. This holiday commemoration will be sacred and joyful. Attendees are asked to wear white, and they may bring ancestral offerings such as flowers, fruit, sweets, libations or other gifts of personal significance. Priestesses from the Obafemi Institute for the Divine Study of Ifa will be on hand to administer a spiritual bath upon entry. The Get Woke Youth Summit begins at 1pm. The stage and the grounds open fully at 2pm.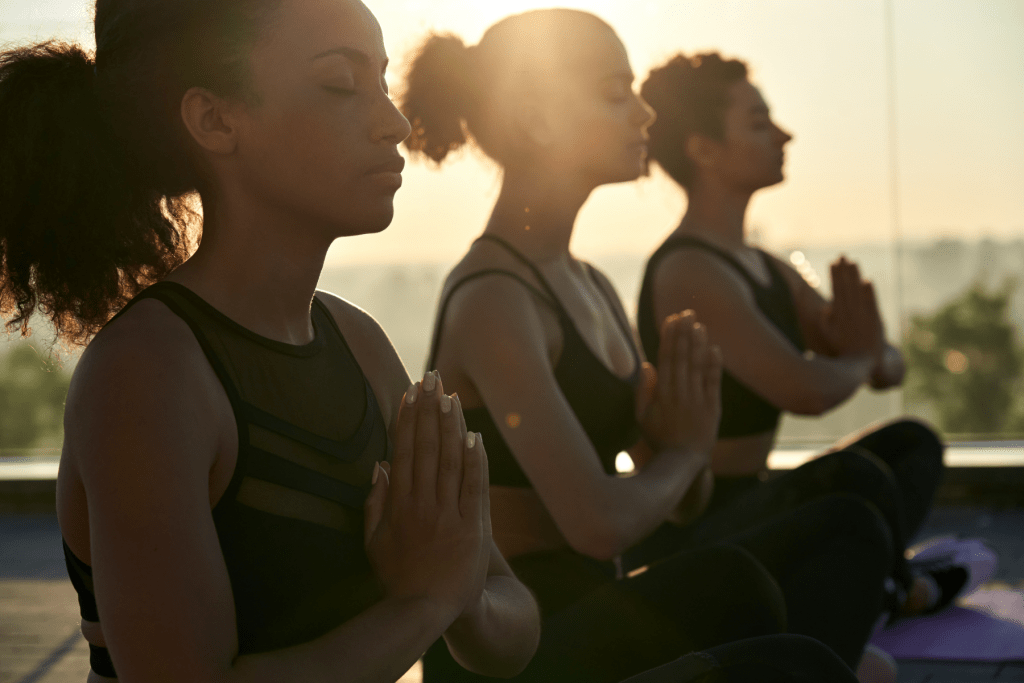 REFLECTION, RESTORATION AND CELEBRATION
JUNE 19, 6:00 PM – 8:00 PM
17TH ST MARKET, 100 N 17TH ST, RICHMOND, VA 23219
Juneteenth celebrates African American freedom and achievement, while encouraging continuous self-development and respect for all cultures. In the spirit of freedom and unity, meet the Richmond community for a special moment of reflecting on our past, acknowledging our present and envisioning our future through the vehicles of movement, drumming, dancing and meditation with our Richmond community. Hosted by BareSOUL Yoga & Wellness, Drums No Guns, The Well Collective, the City of Richmond Parks, Recreation and Community Facilities, and many other local businesses and community organizations. Tickets and information here.
What to know:
Family Friendly and all ages welcome

All experiences welcome.
What to Bring:
Mat, there will be a few available for use.

Lawn Chair
 
LOVE AND LEGACY JUNETEENTH JUBILEE CELEBRATION
JUNE 19, 2:00 PM – 6:00 PM
WILLIAM BYRD PARK
One year after activists across the country took to the streets to demand an end to police violence, a coalition of City and State Leaders and Richmond-based community organizations will join together for a "Love and Legacy" Juneteenth Jubilee Celebration on June 19th. The event will include food truck vendors, children's activities, music, dance, and other entertainment. Attendees will also have the opportunity to learn more about the resources available to improve their communities, including education equality, finance, behavioral health and healthcare equality, voter's rights and restoration, and criminal justice reform. More information here.
VOWS FOUNDATION'S FIRST ANNUAL JUNETEENTH JAMBOREE
JUNE 19, 10:00 AM – 2:00 PM
335 RICHMOND HIGHWAY, RICHMOND, VA 23224
Join us for a FREE community event! There will be a 5K, food, music, games, mental health resources and more!
KEEP OUR KIDS FREE YOUTH TALENT SHOWCASE AND BLOCK PARTY
JUNE 19, 12:00 PM – 3:00 PM
6PIC INNOVATION CENTER, 3001 MEADOWBRIDGE ROAD, RICHMOND, VA 23222
Live music, food trucks, youth performances, vendors, raffles, and more. Mask required. Social distancing will be enforced.