Ready to find your moment in the Richmond region? RVA locals are here to guide you. Whether you like outdoor adventures, art, culture, cuisine, history, crafty cocktails and beer or all the above, there's something special to uncover in every stretch of our region. Follow us in this monthly blog series as we share favorite #MyRVAMoments and must-sees from passionate RVA locals.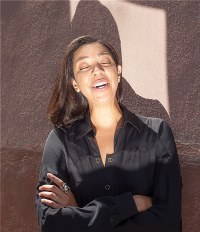 Amber Esseiva is a curator at the Institute for Contemporary Art at Virginia Commonwealth University. A VCUarts alumna, Esseiva has been essential to the ICA's programming since joining the institution. Esseiva received her M.A. in 2015 from the Center for Curatorial Studies, Bard College (CCS Bard). Along with ensuring that Richmond thrives and elevates as a premiere creative destination, Amber enjoys reading and watching her garden blossom. Be sure to visit the ICA when you're in RVA. Then, check out some of Amber's other favorite spots:

Get To Know the Richmond Arts District 
I would start by heading over to 1708 Gallery, located right in the middle of the Richmond Arts District. 1708 started as an art-run space, but now is under the leadership of a new Curator, Park Myers. Along with showcasing rotating exhibits within the space, they do a lot of work within the city including billboard projects in the Jackson Ward neighborhood and participating in the monthly First Fridays art walk. 1708 also organizes the InLight Festival, an annual public exhibition of contemporary light-based artworks. Recently, they've had some great programs and exhibitions addressing social justice in an interesting and conceptual way.  
Right down the street, also located in the Richmond Arts District, is Chilalay. Chilalay is a fashion brand that serves as an outlet of creative expression through style, art, and culture. The storefront is run by Richmond natives and has become a hub for many local artists and designers. They host frequent events and parties throughout the year and are super intentional and generous to their audience. The space feels youthful and really relevant.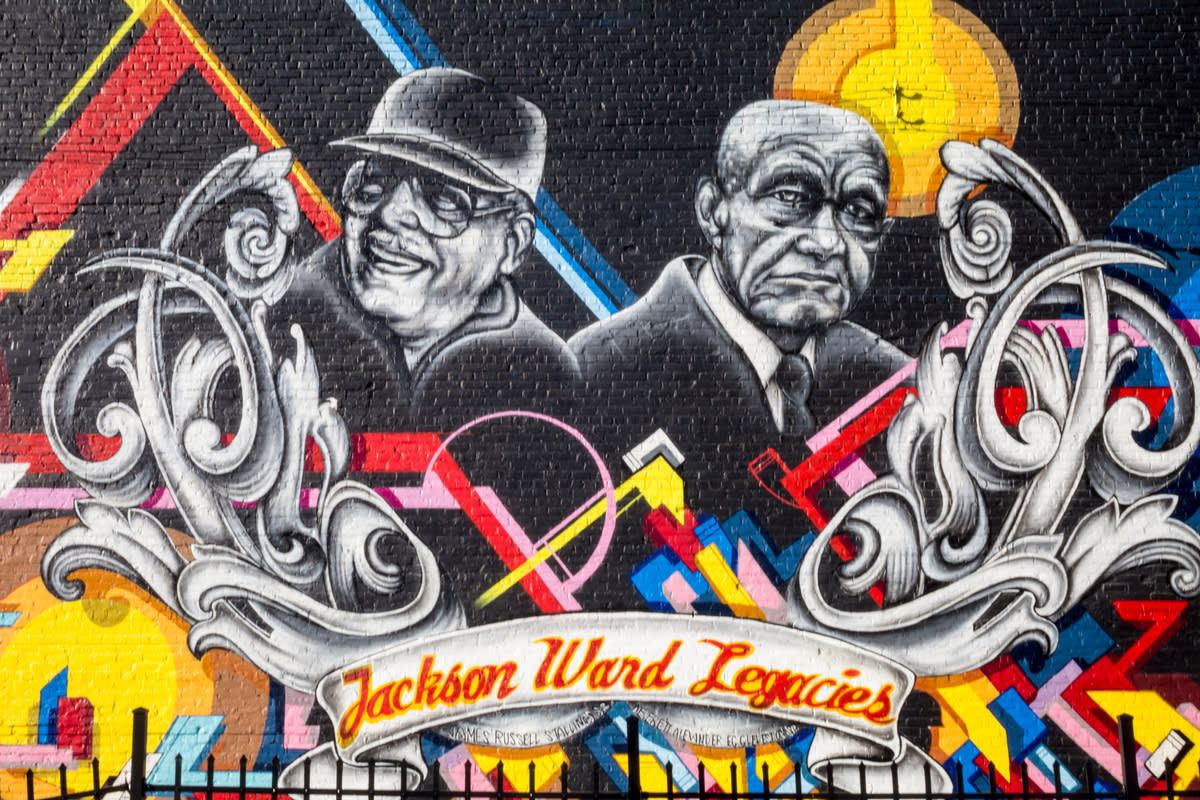 Uncover the Past of Jackson Ward: 'The Harlem of the South' 
I also suggest learning about The JXN Project, which is a project formed by sisters Enjoli Moon and Dr. Sesha Joi Moon to properly contextualize the Jackson Ward neighborhood and to excavate and educate its important histories. The JXN Project is an amazing repertoire for cultural heritage when it comes to Jackson Ward, a neighborhood whose history seeps into America's history. Jackson Ward, which has been called 'The Harlem of the South' and 'Black Wall Street,' celebrated its 150th anniversary in April 2021. All throughout 2021, The JXN Project is hosting online resources and both virtual and in-person events to celebrate this huge milestone.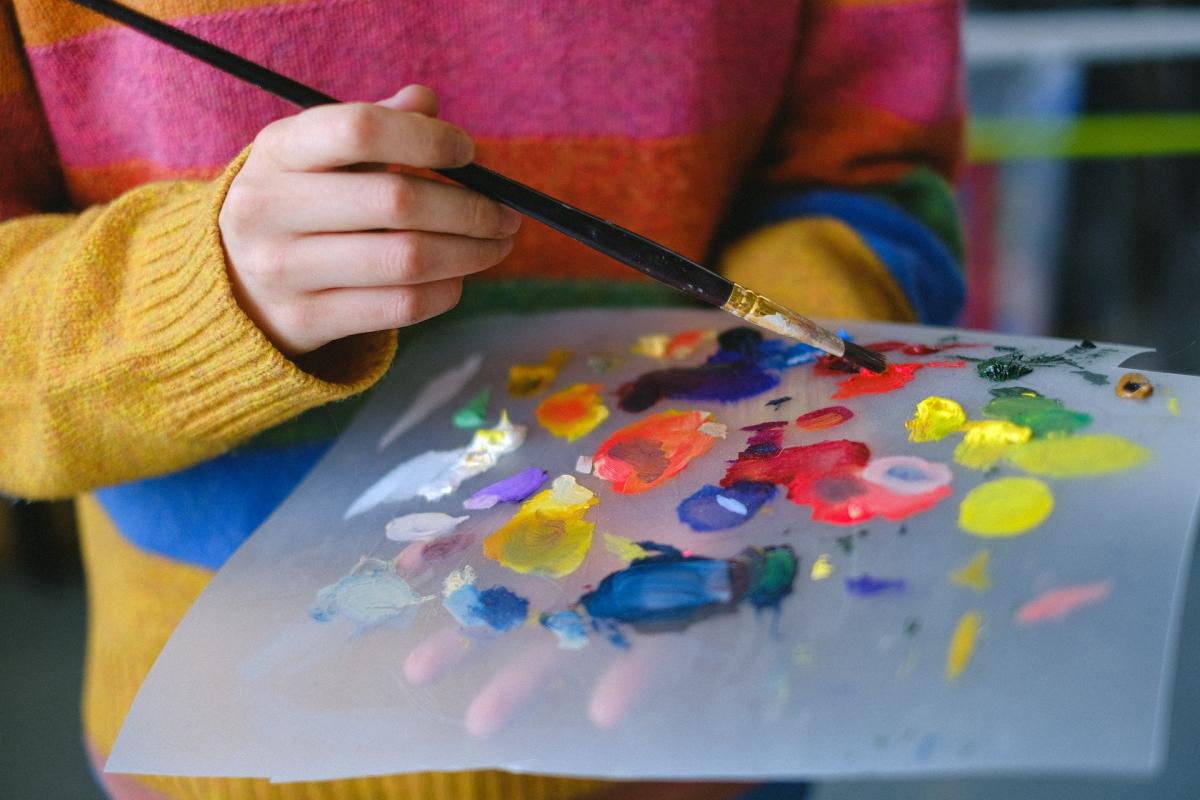 RVA Hidden Gems & Art on the Rise 
Another gallery to pop into during your visit is The Anderson gallery, which is a true hidden gem located on Virginia Commonwealth University's campus. The Anderson, currently under the leadership of Curator Chase Westfall, has done an amazing job creating a space for young art students, both undergraduate and graduate, and allowing them to be involved with everything from branding to graphic design. The gallery truly is both made by and for art students, and is reflective of what they are currently learning. It really is just a great container for students to reflect themselves in. Swing by while you're in town to view artwork displayed by VCUarts' immensely talented students.  
Lastly, I invite you to check out Richmond's latest artist residency, Exodus: School of Expression, created by artist Taylor Simone. This residency program and arts school creates space for educators that identify as black, indigenous and people of color to help them develop, workshop and publish curriculum. Exodus is particularly interested in the intersection between fiction and visual arts, and the program will feature both local and national artists. Learn more on Instagram: @exodus_expression.  
Enjoyed Amber's top picks? Check out more visual arts experiences here! 
A few to get you started: 
Side Street Gallery – Colonial Heights, VA 
Cross Mill Gallery – Ashland, VA 
Flippo Gallery & McGraw Page Library – Ashland, VA 
Cultural Arts Center at Glen Allen – Glen Allen, VA 
West End Gallery – Richmond, VA  
Elegba Folklore Society – Richmond, VA 
Virginia Museum of Fine Arts – Richmond, VA  
Perkinson Center for the Arts & Education – Chester, VA  
Artfully Amazing Studio – New Kent County, VA 
Share your moments with us as you explore the Richmond region! Tag us on social media using #MyRVAMoment!