We had tons of awesome fall festivals and events in the Richmond Region in 2019! Check back later for an updated 2020 event guide!
Despite warm weather that wants to stick around, we're saying "so long!" to summer and looking forward to fall in the Richmond Region! From food festivals and live music events to NASCAR racing, craft beer and wine fests, and cultural arts activities, we've got more than enough to keep you entertained all autumn long!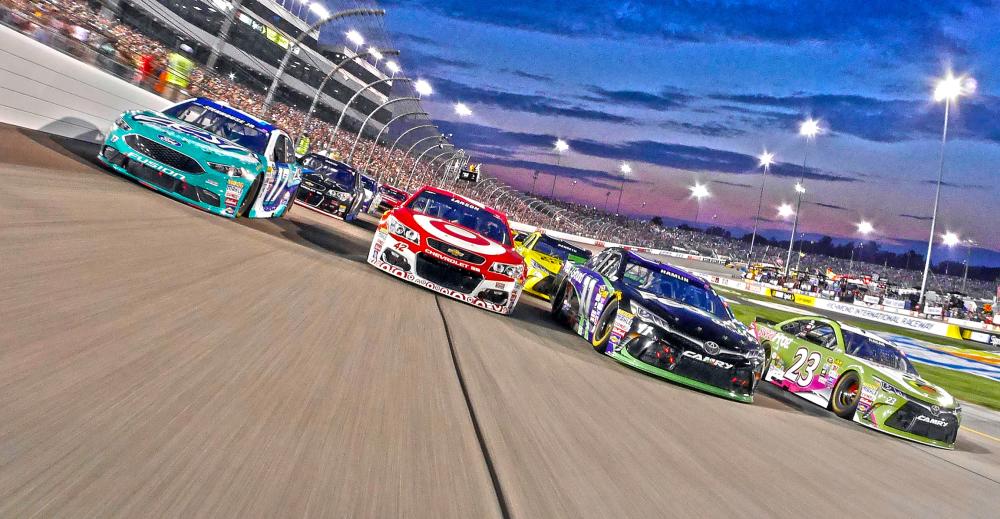 Get ready for some high-octane family fun as NASCAR speeds into Richmond Raceway for two nights under the lights this September! Watch rising stars duke it out against battle-tested veterans during the Go Bowling 250 NASCAR XFINITY Series race on Friday night. With brake rotors glowing, sparks flying, and the stars shining bright, cheer on your favorite drivers Saturday night at the Monster Energy NASCAR Cup Series Playoffs race. Go all in and be part of the action! Get your tickets today for an epic race weekend in Richmond.
St. Benedict Oktoberfest
St. Benedict Catholic Church "Festplatz"
September 20-22, 2019
The 15th Annual St. Benedict Oktoberfest will again be three days chock full of German family fun! Get your dirndls and lederhosen ready! This annual parish-sponsored event was initiated in 2005 and has grown into a much-anticipated Richmond festival every September. This annual German-themed celebration offers German music, dancing, food, and plenty of beverages to go around! You can also knock out some early Christmas shopping at the Christkindlmarkt, showcasing the skilled work of artisans and crafters from around the region. Prost!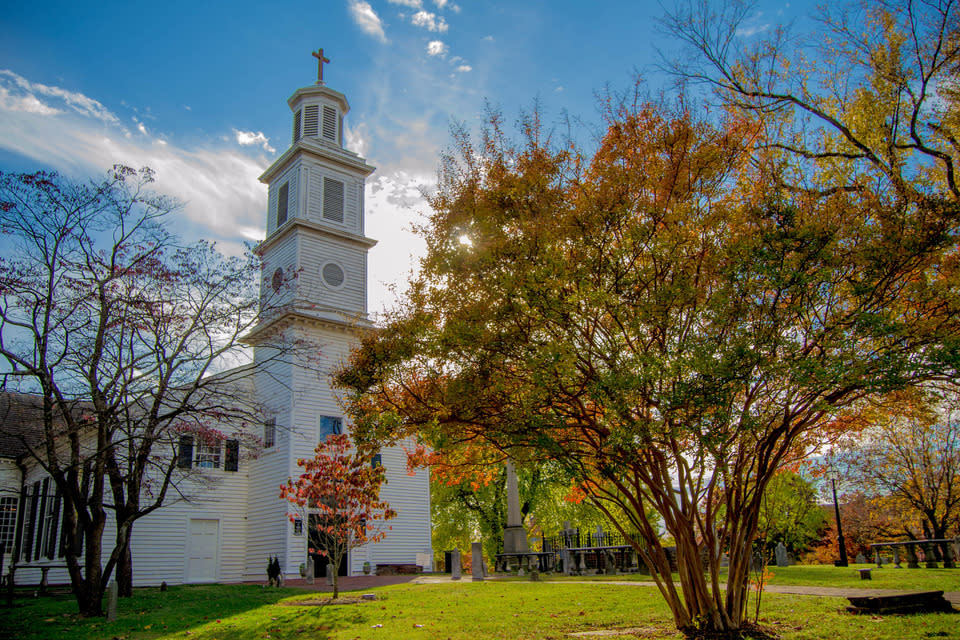 Some of the Richmond Region's most renowned historic sites are offering visitors a "passport" to time-travel during a special admission-free weekend, September 21-22. Come discover nineteen of our local treasures, spanning 400 years of fascinating history, including historic homes, museums and other one-of-a-kind attractions. Each site will offer complimentary admission to visitors who show a Time Travelers Passport. Download your passport here and come travel through time with us!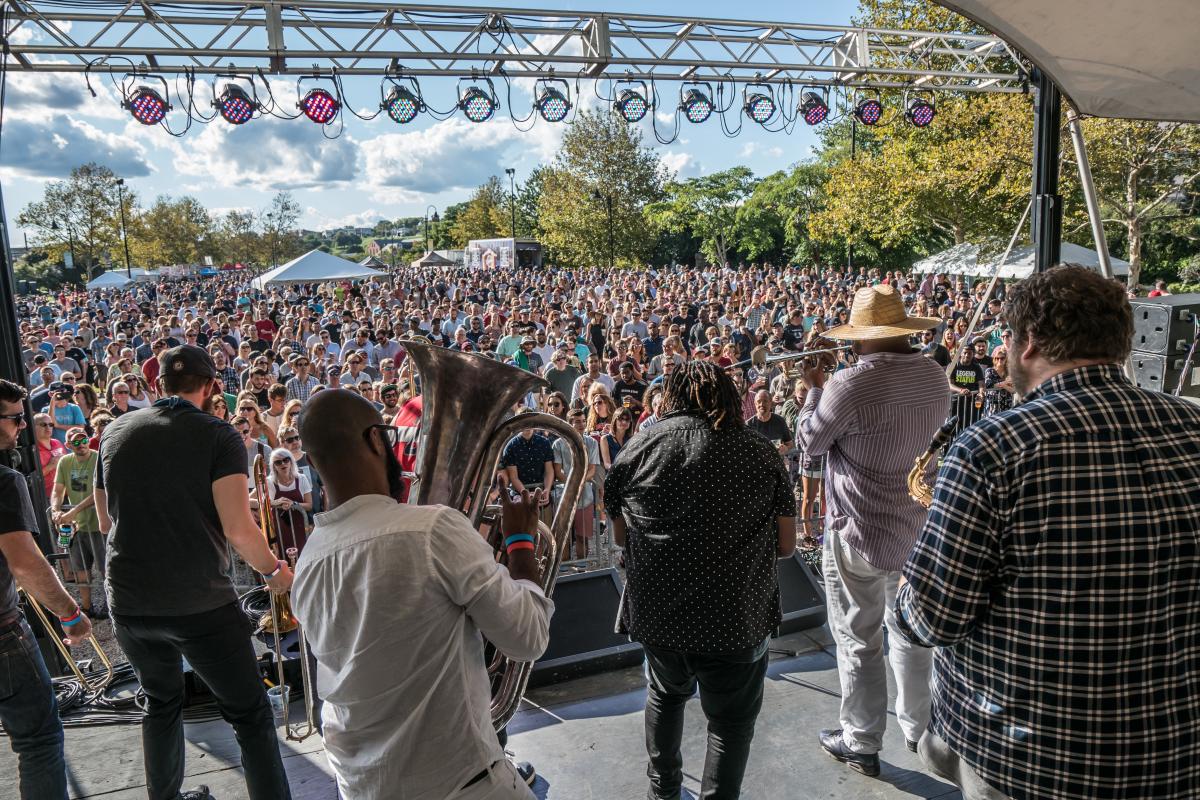 Join Stone Brewing Co. for their third annual music and craft beer festival on Brown's Island to celebrate their third anniversary in Richmond! Stone's Throwdown in RVA entwines independent craft beer with a full day of music as vibrant and distinctive as Richmond itself. Musical acts include J Roddy Walston and The Business headlining, plus The Long Ryders, Howlin' Rain, Cory Wong, and White Denim. All ages are welcome and kids under 12 years of age are free. Rain or shine.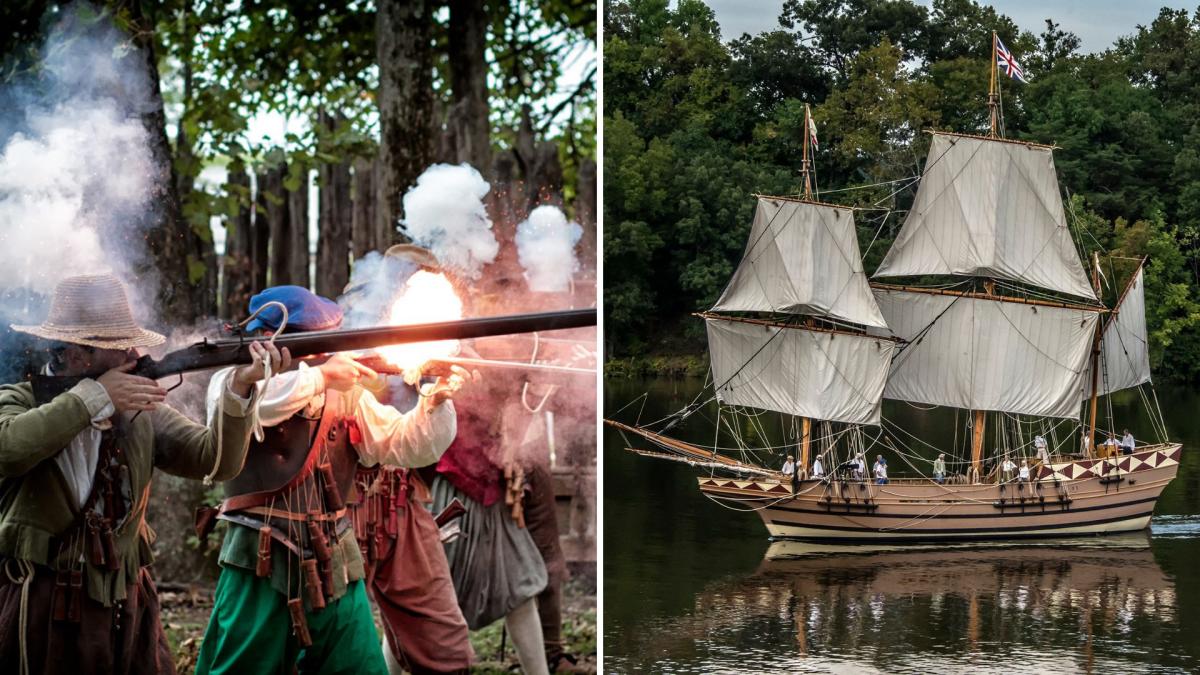 Watch 400 years of history come to life at Henricus Historical Park's signature Publick Days celebration, September 21-22. Explore life in Virginia beginning with the Powhatan Indians and the founding of Henricus in 1611, and ending with the Civil War in 1861. This year's event will largely focus on the 400th anniversary of the 1619 House of Burgesses. Gather inside the church and help the Henricus colonists select who will represent them at the first legislative assembly in Jamestown! Visitors will also be able to come on-board the 17th-century ship replica Godspeed from Jamestown Settlement.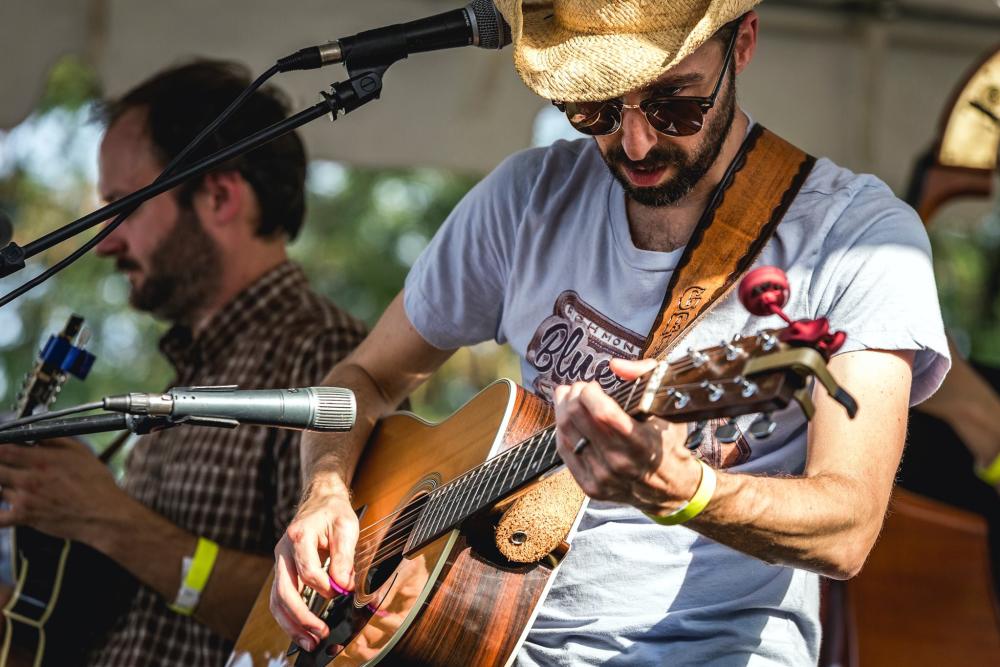 Richmond Bluegrass Festival
Hardywood Park Craft Brewery
September 21, 2019, 1-10 p.m.
Bluegrass fans, you don't want to miss the seventh annual Richmond Bluegrass Festival at Hardywood! Get ready for an all day celebration of bluegrass music paired with unique beers on draft and plenty of food trucks. This event is FREE and family-friendly (all ages are welcome). The taps will begin flowing at 1:00 p.m. Live music begins at 2:30 p.m. with Nobody's Business, Ragged Mountain String Band, Gallatin Canyon, Slack Family Bluegrass Band, Hogweed, and The Hot Seats!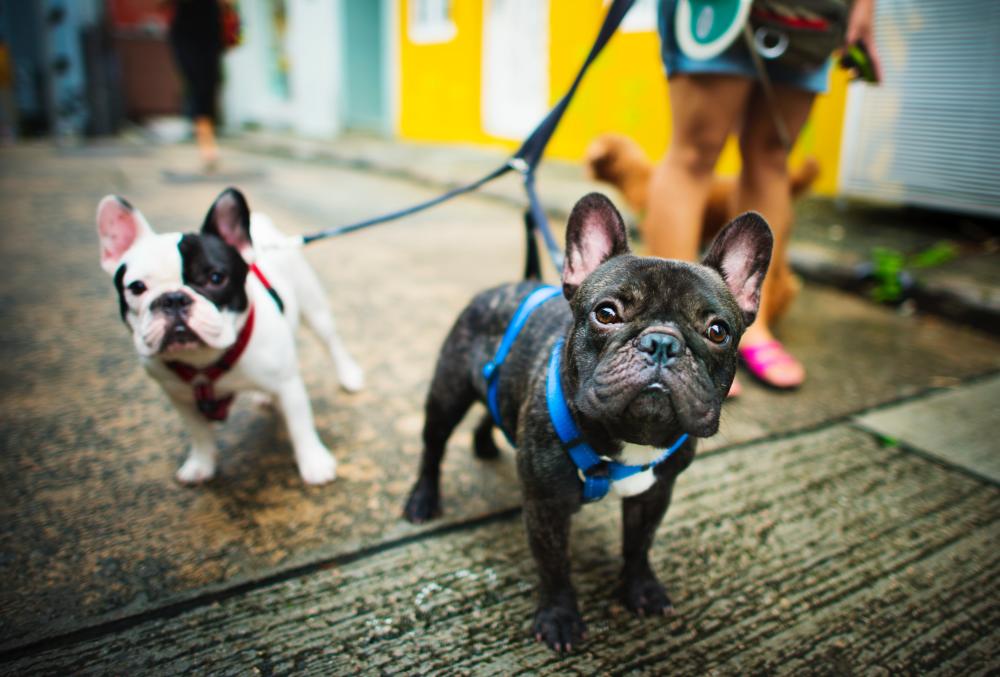 Richmond Dog Festival
Chimborazo Park
September 21, 2019; 11 a.m. - 4 p.m.
Hot diggity dog! Grab your favorite four-legged friends and head to Chimborazo Park for the 2nd annual Richmond Dog Festival, a celebration of dogs, dog owners, and dog lovers. This event brings together a network of vendors who serve the dog community in Richmond, such as trainers, dog sitters, rescue leagues, dog treat makers, etc. There will be craft beer, live music, demonstration seminars, and food trucks! Your puppy pals are the guests of honor, but please ensure that they are socialized and leashed. Rain or shine.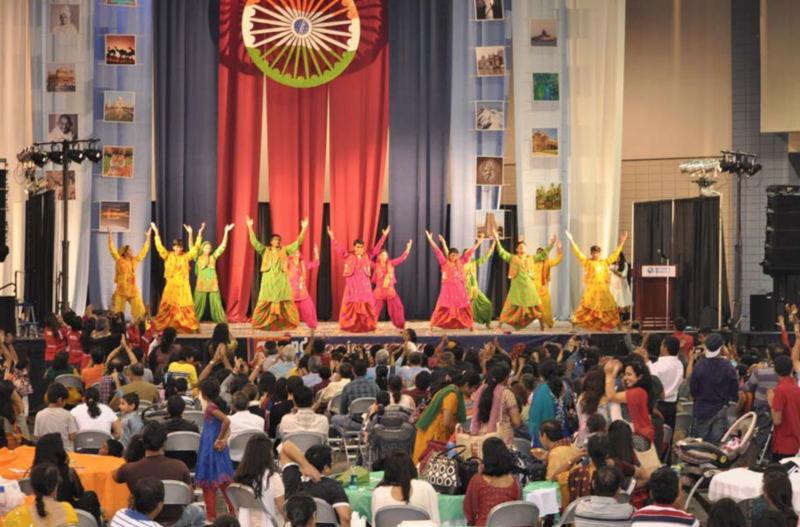 Festival of India
Greater Richmond Convention Center
September 21-22, 2019
Since it began in 1981, the Festival of India has become an eagerly anticipated annual event. The Festival offers a unique opportunity to celebrate and explore India's diverse culture and traditions, including authentic regional food, arts, crafts, and entertainment. At the Festival of India, you can enjoy a renowned cultural program, consisting of classical and modern Indian performances, as well as East-West fusion dance and music. Sample many different varieties of Indian cuisine, including vegetarian and non-vegetarian delicacies, such as dosa, kachori, samosas, tandoori chicken and sweets, all of which are supplied by local Indian restaurants and families, and prepared fresh in front of you.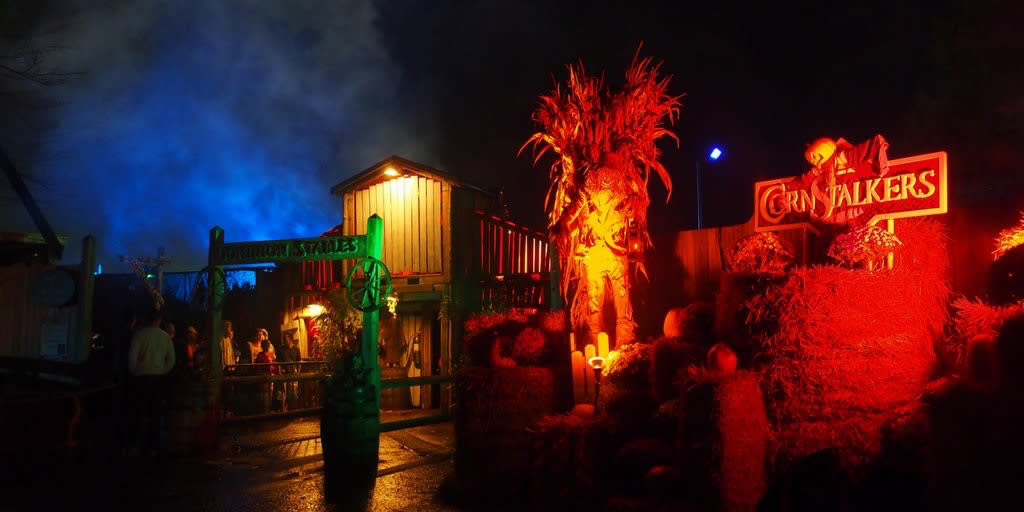 Halloween Haunt
Kings Dominion
September 21 - November 2, 2019 (Friday, Saturday & Sunday nights)
Terror lurks around every corner at the annual Halloween Haunt at Kings Dominion. From the thrilling rides to the frightful attractions, you're in for some extreme screams. Are you brave enough to venture through haunted mazes, terrifying scare zones or sit in the fright zone at the thrilling shows? Over 400 monsters will descend upon the park each night of Haunt this fall. All you fear is waiting at Halloween Haunt.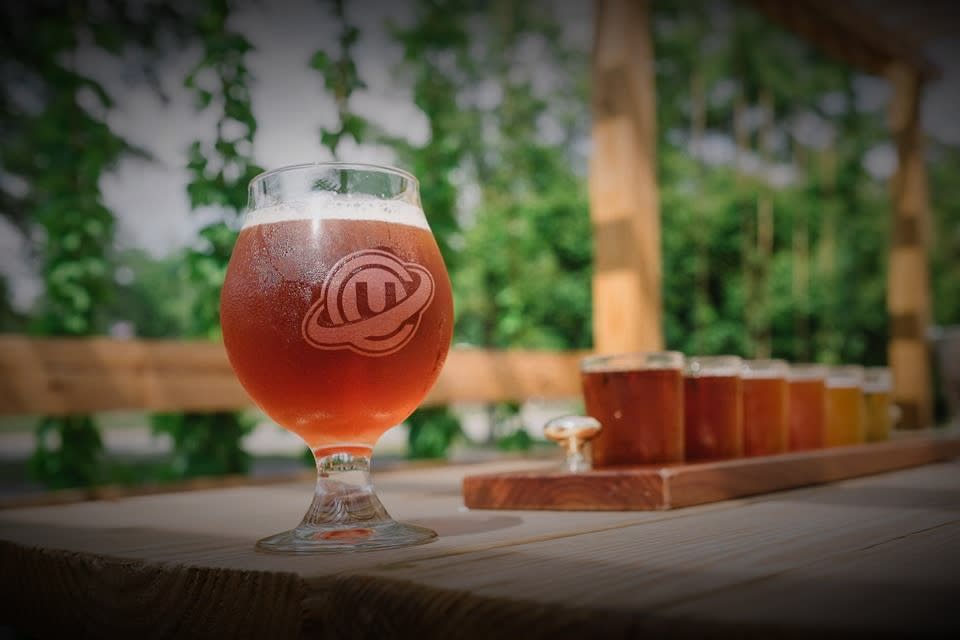 COTU OKTOBERFEST Celebration
Center of the Universe Brewing Co.
September 27-28, 2019
Zicke, zacke, zicke, zacke, hoi, hoi, hoi!!! Ladies and gentlemen, grab your lederhosen and your beer steins! 2 days chock full of Oktoberfest celebration return to Center of the Universe Brewing Co. on September 27th and 28th. This free event is open to all and will feature traditional live German music, German inspired food, German style brews, the 2019 Das Bier Run and a few other fun surprises!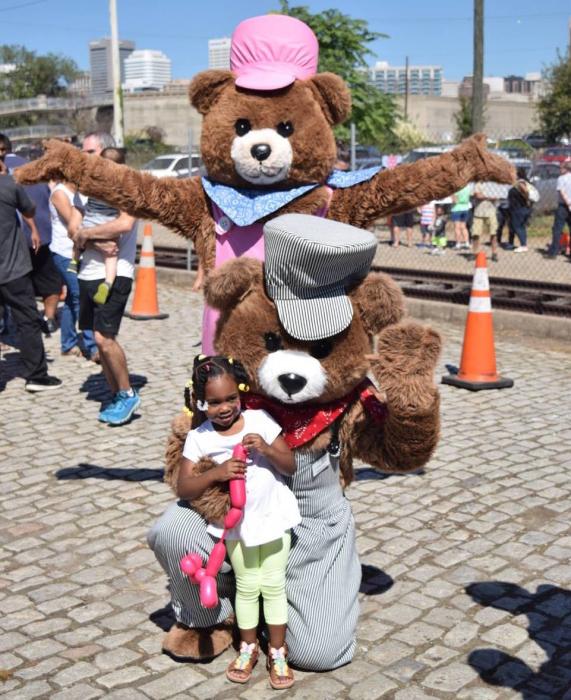 ​
Richmond Train Day 2019
Richmond Railroad Museum
September 28, 2019, 10 a.m. - 3 p.m.
Train enthusiasts get excited! Richmond Train Day is coming! Expect a fun-filled day of trains and entertainment featuring rides for the kids and a bounce house in the shape of a steam locomotive! Tour the Richmond Railroad Museum, drive a locomotive simulator, check out the giant model layout, learn to build a Lego railroad, meet Cinder and Tender the railroad mascots, listen to live music, and enjoy food from local vendors. All aboard for train-themed family fun! Free admission.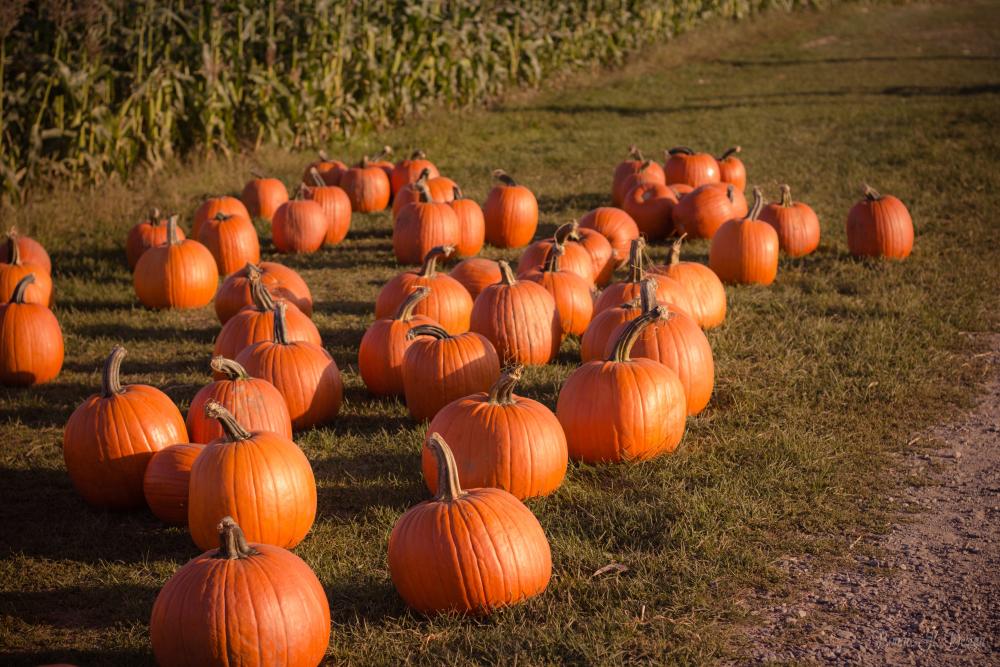 Gallmeyer Farms Fall Festival
Gallmeyer Farms Pumpkin Patch, 4506 Millers Lane
September 28-29, 2019
Bring the whole family out to Gallmeyer Farms for tons of fun on the farm! Pick pumpkins, enjoy live music, take home some fresh fall produce or mums from The Veggie Stand, and peruse craft vendors' offerings. Pack a picnic or buy food on-site from local vendors. Kids will have a blast going on pony rides, trying to navigate the haybale maze, and participating in other various activities. Did we mention that festival admission is FREE? Plus free parking and a free hayride shuttle!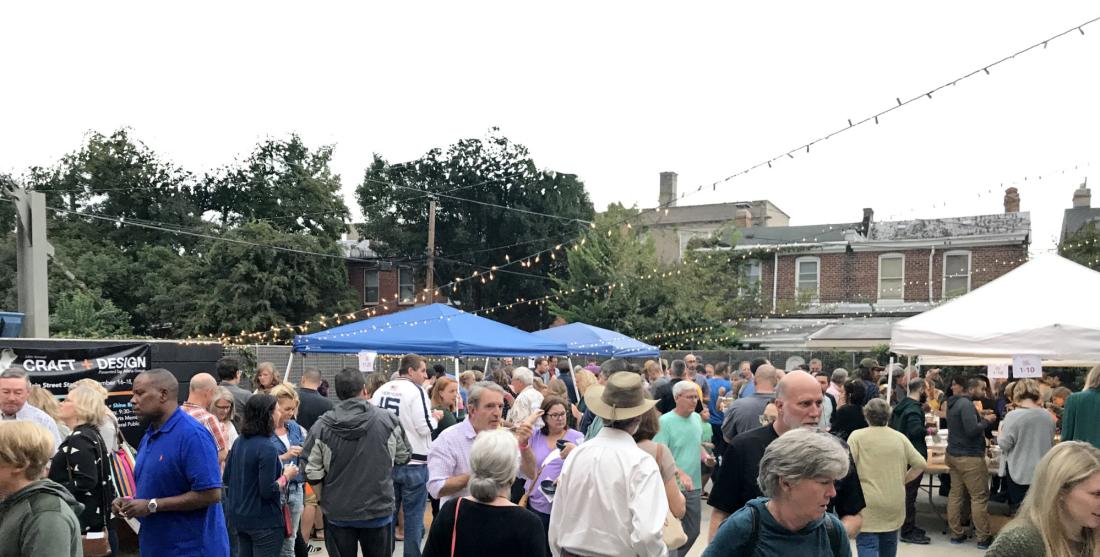 Come throwdown with VisArts Richmond! Chili throwdown, that is! Adult admission includes a handmade ceramic bowl (made by a VisArts clay artist), a drink ticket, and all the chili you can eat! Over 25 restaurants contribute their best chili, which is taste-tested by both a blind jury and YOU - the attendees. After you've cast your vote, you're welcome to go back for a full bowl of your favorite chili. Yum! At the end of the evening, VisArts presents two restaurants with awards—an overall award, selected by the judges, and a people's choice award. Get your tickets today and use promo code VISITRICHMONDVA19 to unlock a 15% discount off the ticket price!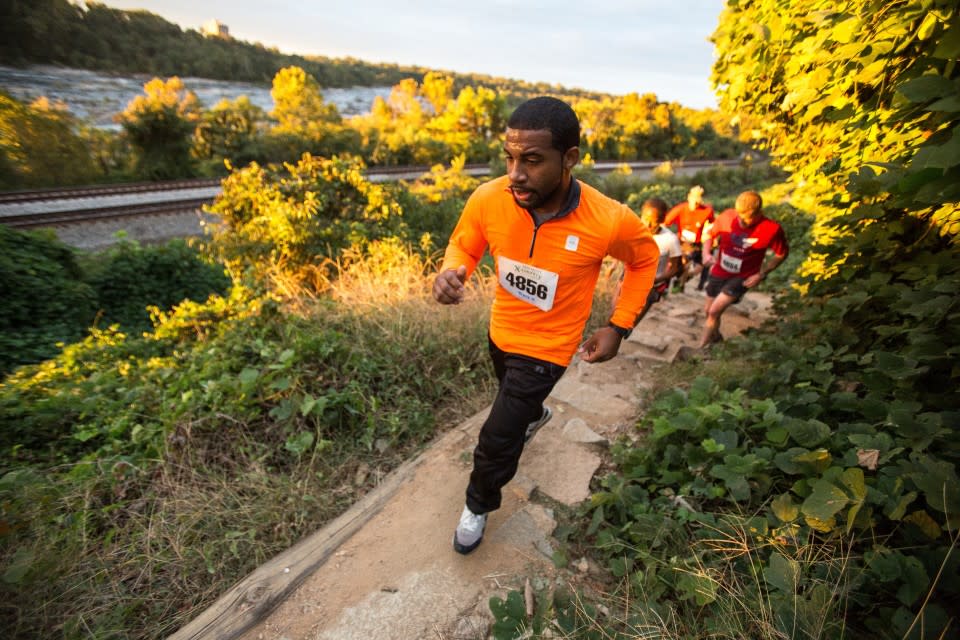 Trails & Ales
Manchester at 10th and Semmes
October 5, 2019
Calling all beer drinkers with a trail running problem! Get ready for the fifth annual Trails & Ales trail run and beer festival! Changing leaves, crisp breezes, views of the river…nothing says fall like trail running in RVA! Add some local craft beer in the mix and you've got Trails & Ales! In addition to foliage filled running scenery, there will be a beer festival at the finish, where local craft brews, music, and good friends await! With two distance options (8-miler and a 5k), we think this is one event every trail runner can get excited about! So ditch your pumpkin spice lattes and pie scented candles (did we really just write that?!) and put some grit in your fall festival! New this year, sign up for the Dog Wave, for either distance, and bring your favorite canine along for some fun on the trails! There's no better way to spend a Saturday evening than with man's best friend!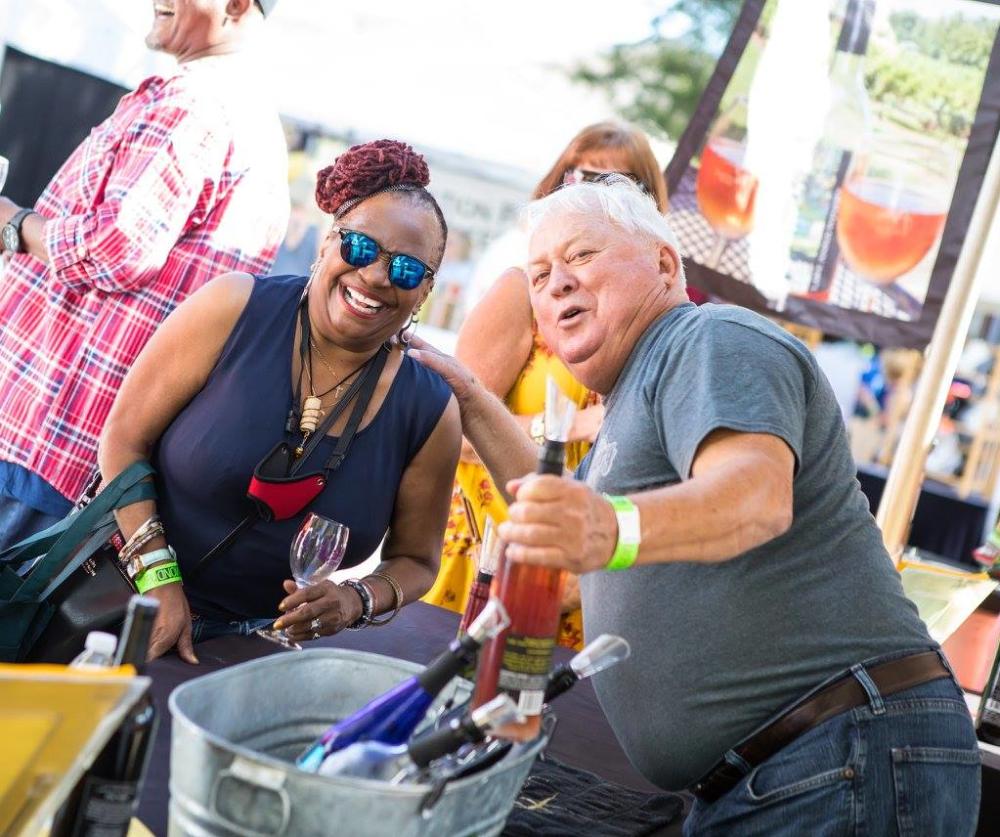 Powhatan's Festival of the Grape
3887 Old Buckingham Rd, Powhatan, VA 23139
October 5, 2019, 11 a.m. - 6 p.m.
Uncork and unwind at one of the largest wine festivals in the commonwealth of Virginia. Come celebrate seventeen years of the Festival of the Grape with reds, whites, rosés, and a few sparkling surprises. Sample wines from over 25 wineries, as well as tastings from several distilleries and wineries. Live music will keep the party going while you sip, taste, shop and socialize.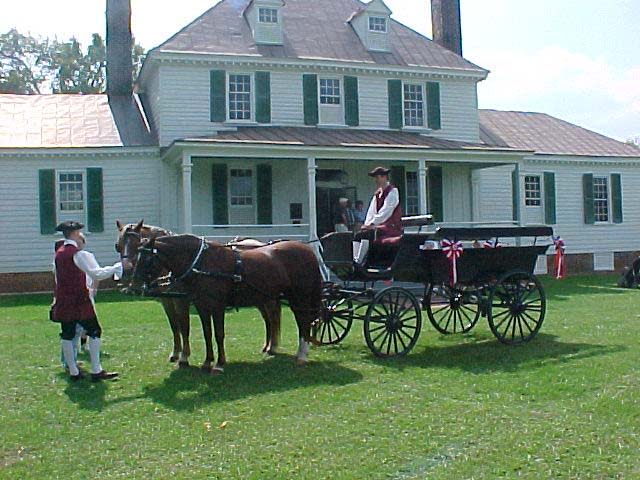 Eppington Heritage Day
Eppington Plantation
October 5, 2019, 11 a.m. – 4 p.m.
Spend the day experiencing colonial life in early 18th century Chesterfield County. Eppington is a circa 1768 plantation built by Francis Eppes VI, Thomas Jefferson's brother-in-law. Tour the house, join in colonial children's games and activities, period musical performances, African American storytelling, craft demonstrations and more! Encounter living history performances, enjoy a relaxing carriage ride, and visit a colonial militia encampment to observe artillery demonstrations.  Food and beverages will be available for purchase. Free admission.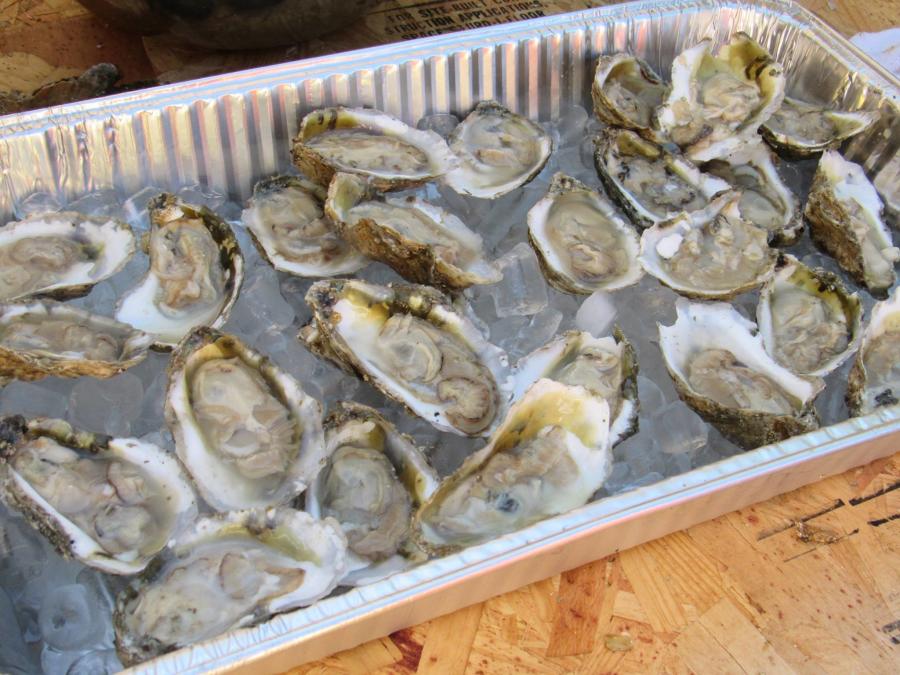 OystoberFest
St. Thomas' Episcopal Church in Historic Ginter Park
October 5, 2019, Noon to 6 p.m.
A festival just for oysters?! Yes please! Raw oysters, steamed oysters, fried oysters, oyster po' boys... OystoberFest has them all! You'll also find brats, beer, bands, and a Kids Zone! Plus plenty of parking (for cars AND bikes).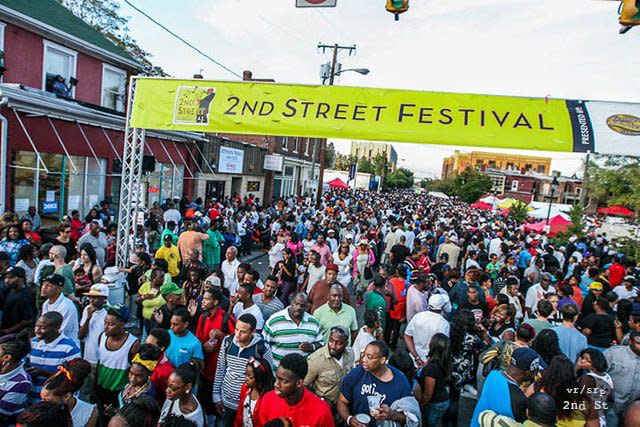 2nd Street Festival
Historic Jackson Ward
October 5-6, 2019
The 2nd Street Festival celebrates its 31st anniversary this October! This FREE event, which has grown to be one of the Mid-Atlantic's largest street festivals, draws nearly 30,000 people to Richmond's historic Jackson Ward each year. The festival celebrates the rich culture of the Jackson Ward neighborhood, a historically African-American community which at one time was known as "the Harlem of the South." Today the 2nd Street Festival is an annual celebration and homecoming which boasts four stages of live musical entertainment, along with a Kidz Zone, popular food vendors, a marketplace and Artists Row to shop, the Richmond Metropolitan Antique Car Club, and walking tours given by the Historic Jackson Ward Association.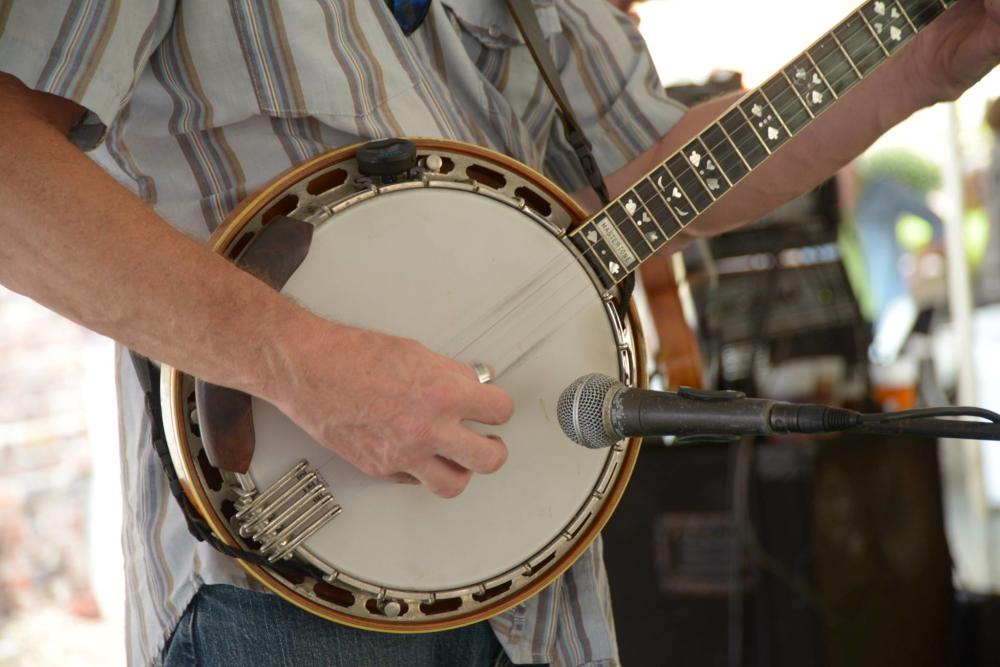 Bring your appetite for all you can eat steamed spiced crabs, all you can drink beer and wine (21+), shrimp, oysters (while they last), BBQ, and kid-friendly food! The Slack Family Band will keep your toes tappin' with live bluegrass music, and the kids will have a blast seeing Jonathan the Juggler, Brandon The Caricature artist, and a clown/face painter. Food and fun for everyone!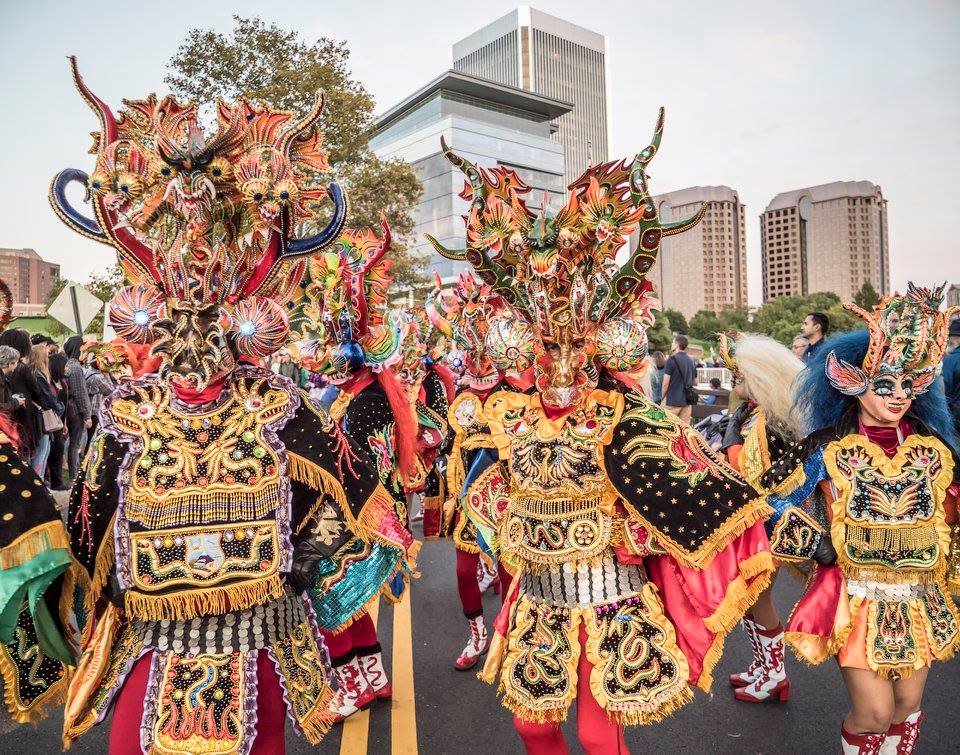 An eclectic mix of musicians, artisans, dancers, and more from all over the world bring their unique cultural traditions to Richmond for the annual Richmond Folk Festival. Head downtown to the historic riverfront to celebrate the roots, richness and variety of American culture through music, dance, traditional crafts, storytelling, food, and children's activities. With performing groups representing a diverse array of cultural traditions entertaining on seven stages, this FREE festival is a delight for the whole family! Last year this festival attracted more than 220,000 attendees and it has become one of Virginia's largest and most-loved events of the year. The 2019 Festival will bring a new and similarly amazing list of performers, artists and exhibitors.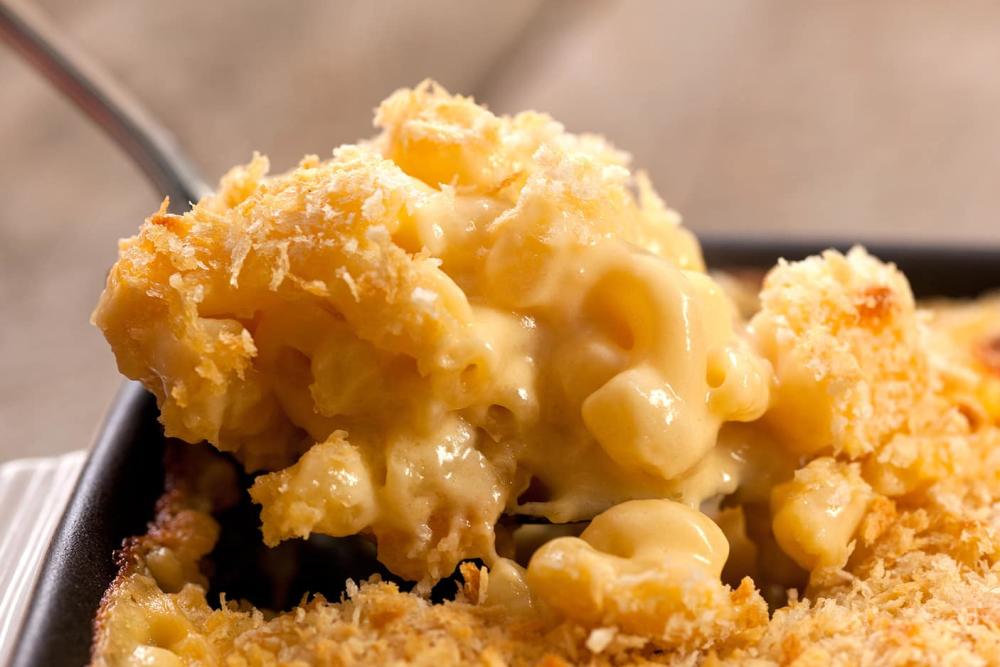 Over 30 kinds of mac and cheese await at the Richmond Mac and Cheese Festival! In addition to the cheesy deliciousness, you can sample great craft beer, wine, and cider while enjoying live music and entertainment.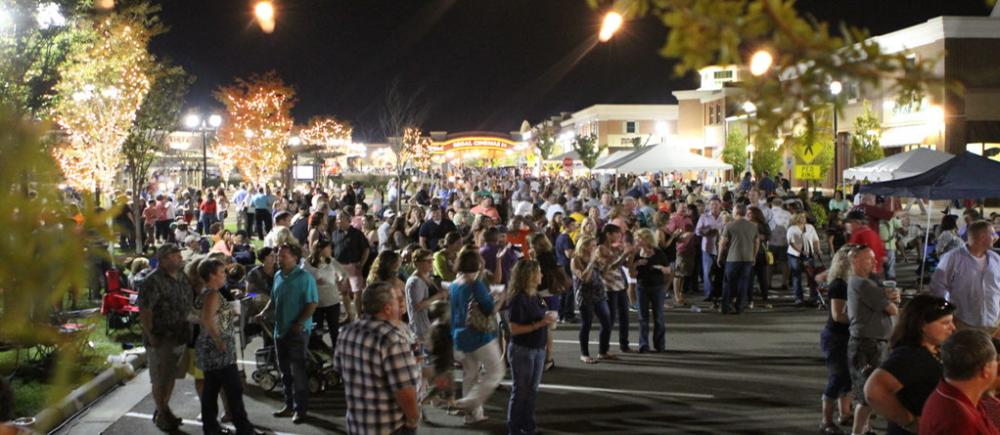 Eat, Drink and Be Magnificent! The 31st annual Magnificent Midlothian Food Festival is bigger and better than ever, dishing up cuisine from local restaurants, local craft beer, Virginia wines and more! Enjoy live musical entertainment with performances by South of James and Party Fins. All proceeds benefit local charities through Rotary International.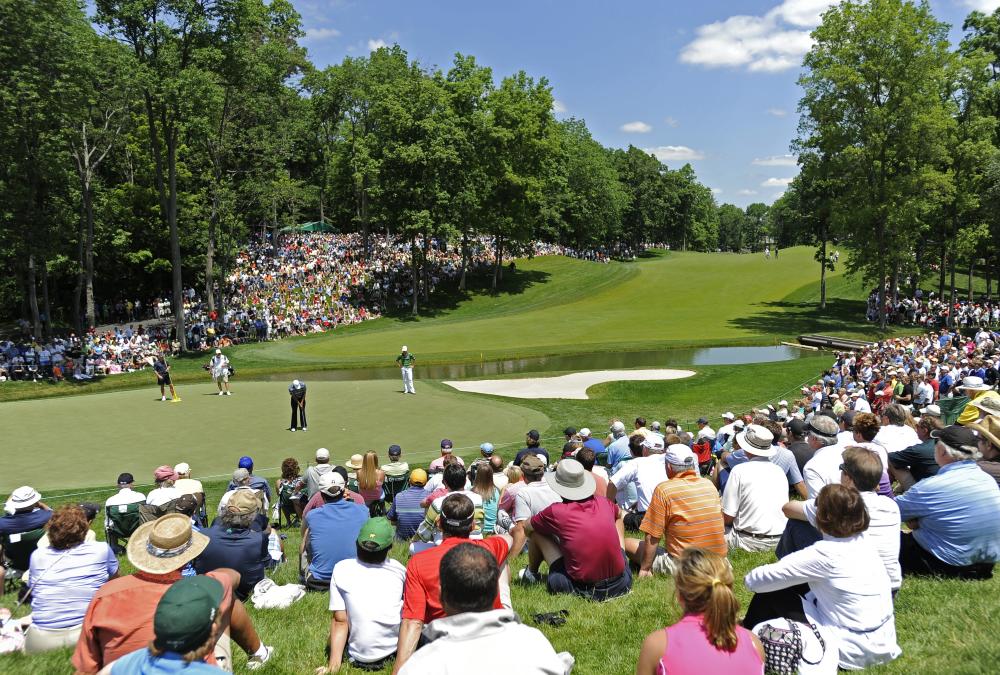 Dominion Energy Charity Classic
The Country Club of Virginia, James River Course
October 17-20, 2019
Fore! Golfers and fans get excited! The Richmond Region will host some of the greatest golfers in the world this fall when PGA Tour legends come to town for the Dominion Energy Charity Classic. The fourth annual event will tee off October 17th at The Country Club of Virginia, James River Course, and continue through October 20. New this year, a post-play concert has been added to the agenda! Catch Chase Rice Live! presented by Drive Shack on October 18 in the Fan Zone at approximately 6:00 p.m., immediately following the Military Appreciation Ceremony.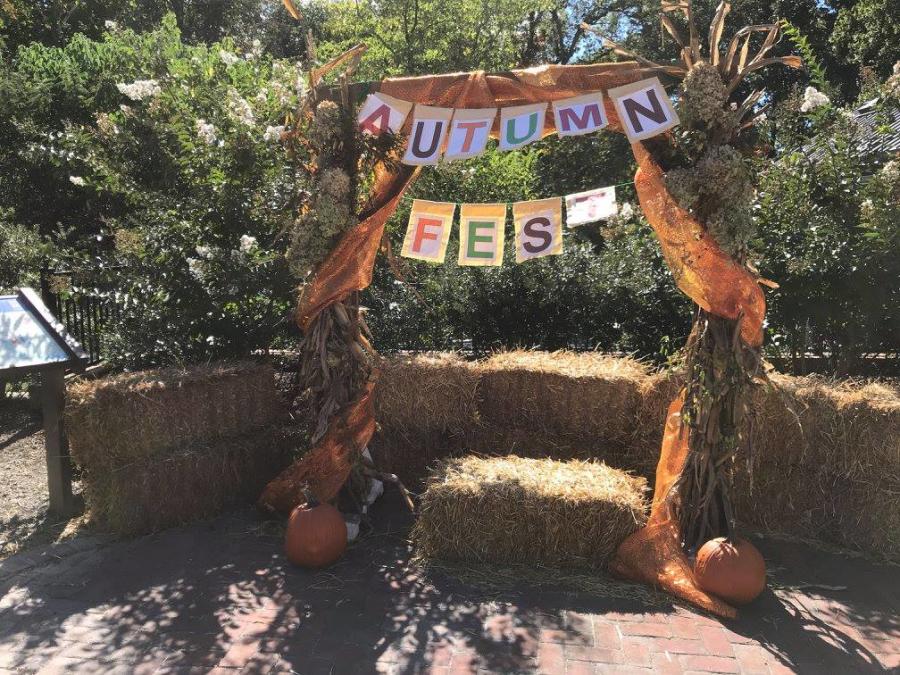 Hanover AutumnFest
Hanover Tavern
October 19, 2019; 10 a.m. - 3 p.m.
The summer is coming to an end, the harvest is in, and it's time to celebrate. Ignite your senses at Hanover AutumnFest, your destination for great food, craft beer, local wine, live music, fall foliage, and family fun. Free admission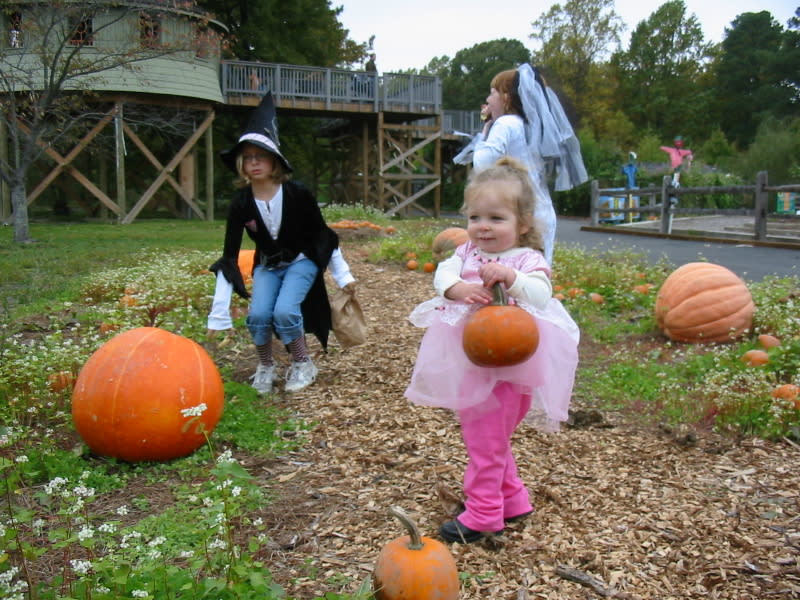 Goblins and Gourds
Lewis Ginter Botanical Garden
October 20, 2018, 10 a.m. - 3 p.m.
Round up the family and head to Lewis Ginter Botanical Garden for Goblins and Gourds, a harvest celebration featuring live music, pumpkin painting, storytelling, and good, green fun in the Children's Garden. See demos on pumpkin and gourd carving and more. Enjoy the musical stylings of the Sweet Potatoes and the Richmond Indigenous Gourd Orchestra throughout the afternoon. New this year: Mid-morning bites, coffee, and lunch will be available for purchase. Don't miss it!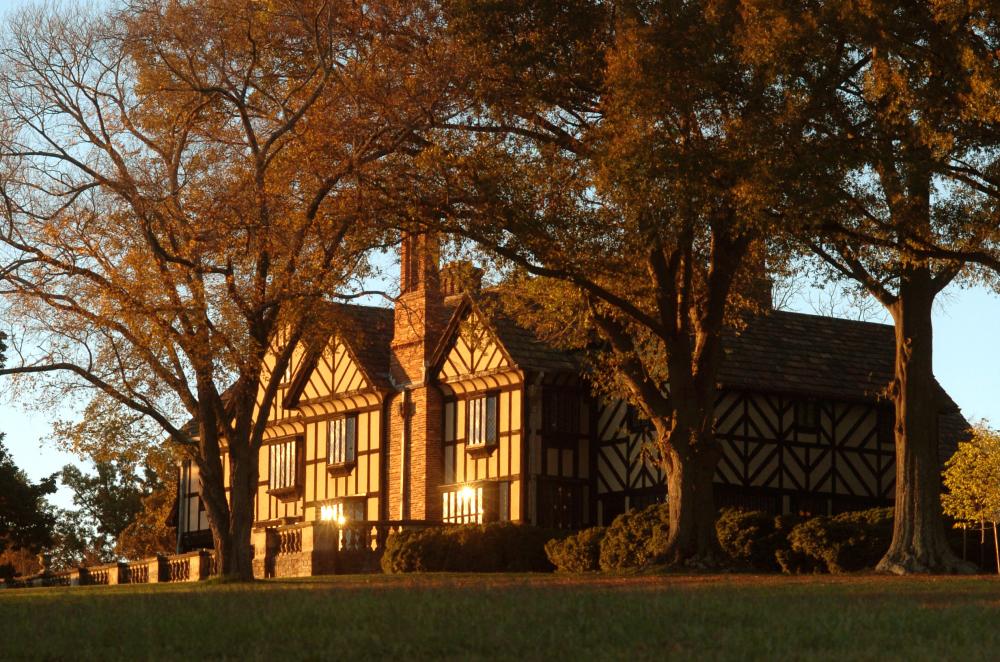 Apples & Ales
Agecroft Hall & Gardens
October 20, 2019
We don't have any specific details on this one yet, but we will keep you updated as soon as we hear something. Stay tuned.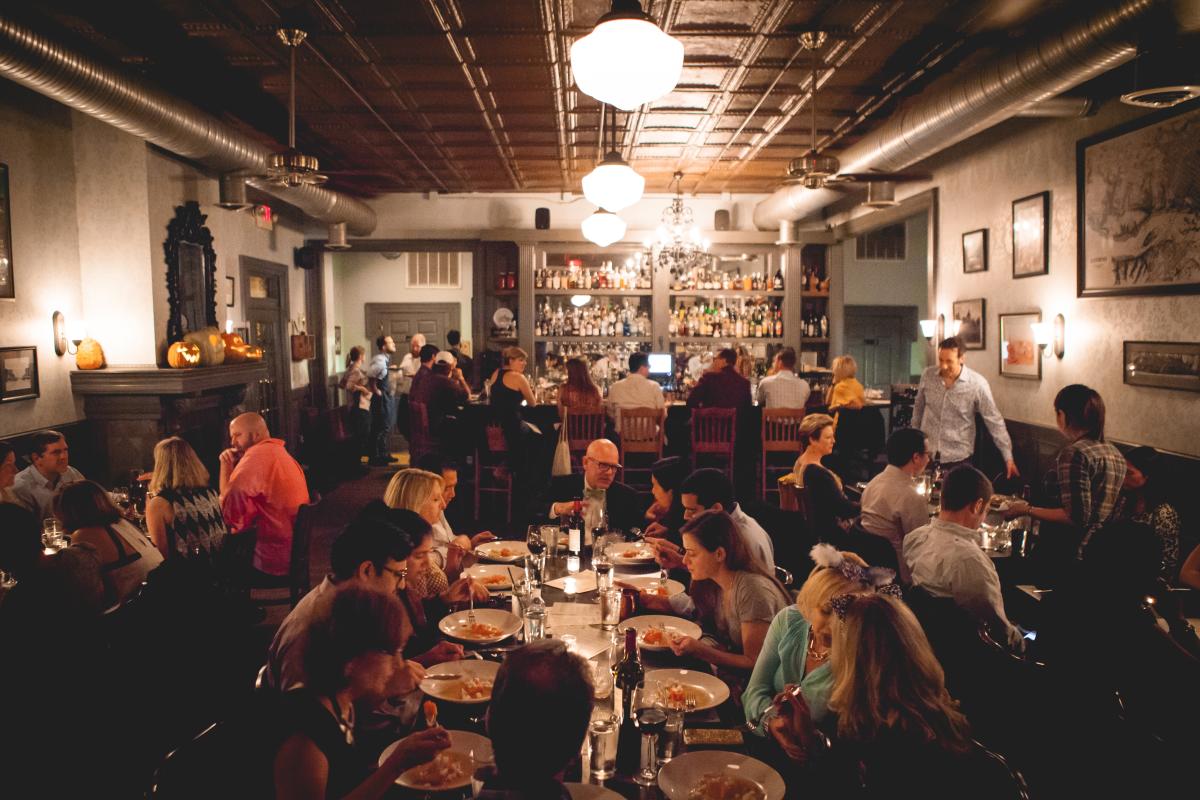 Richmond Restaurant Week returns for the 2019 fall edition, October 21-27. This week long event features dozens of local restaurants offering a three-course prix fixe menu for the week. The restaurants donate a portion of every meal to FeedMore, the umbrella organization that includes Meals on Wheels, the Kids Cafe, Mobile Pantry, and weekend BackPack program.. This year, the three-course prix fixe menus cost $29.19 per person, with $4.19 of every meal purchased going to FeedMore. Restaurant Week generates more than $140,000 for Feed More every year – that translates to more than 495,000 healthy meals for children, adults and seniors in need. So go ahead, make those reservations and eat amazing food for a worthwhile cause!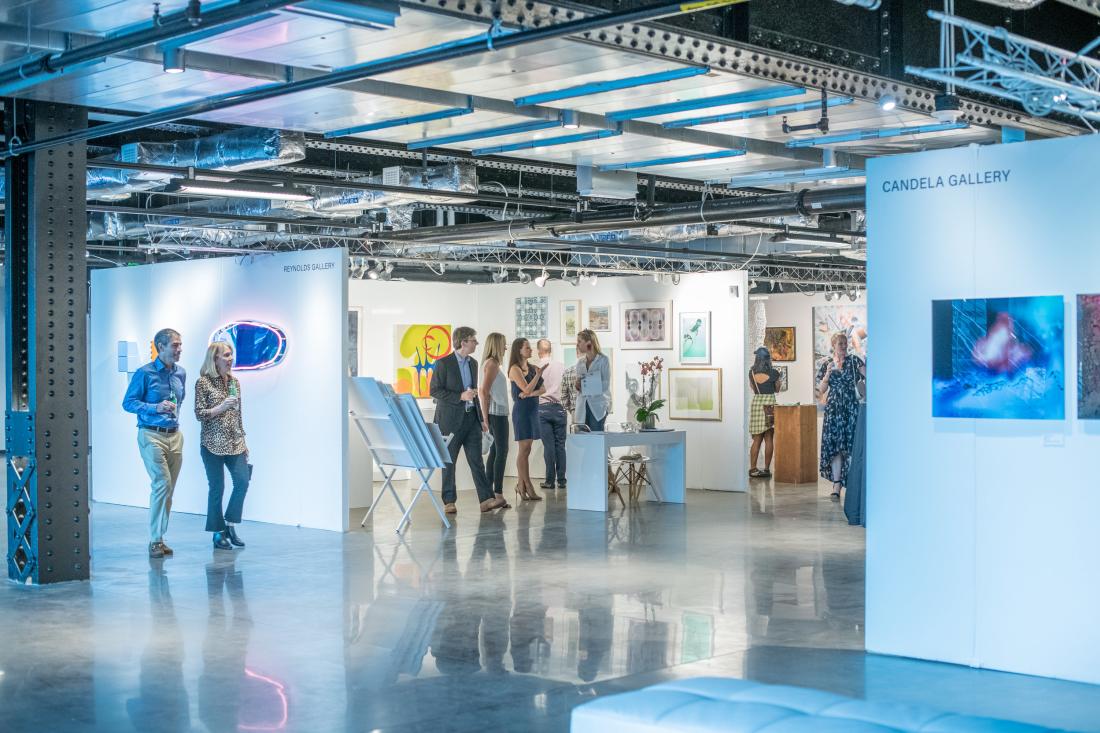 CURRENT Art Fair
Bon Secours Washington Redskins Training Center - Level 2
October 24-27, 2019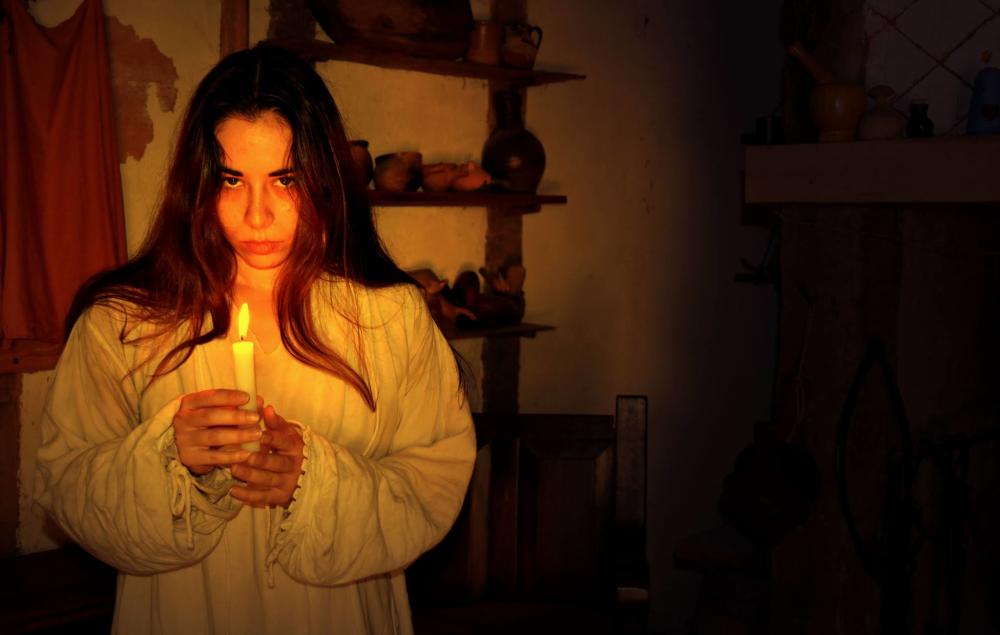 Experience an evening of spellbinding accounts and legendary tales as storytellers relive old English and early colonial legends and folklore. Sit by the fireside and listen to European stories early Colonists told as they recounted tales from their homeland. Capture the essence of what a Colonist felt between 1607-1622 in a strange new land surrounded by danger, darkness and uncertain peril. The harvest is in, the nights grow longer and danger lurks in the shadows.  What will you encounter out in the darkness? Will it be the Headless Horseman? The demon hounds of the Wild Hunt? Deals with the devil gone wrong? Find out at Things that Go Bump in the Night! (Not appropriate for children under 6).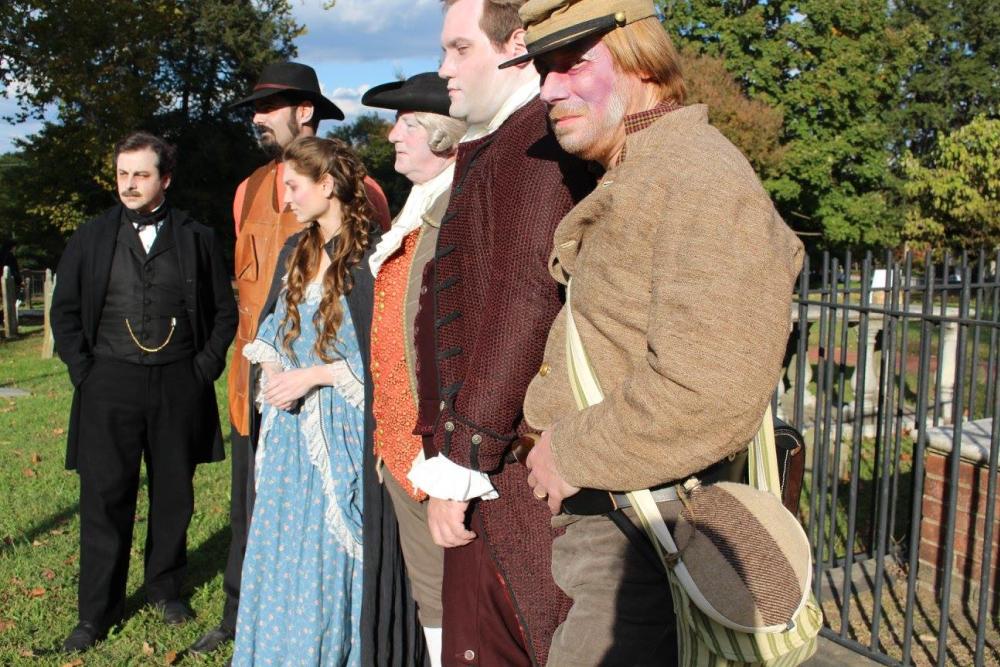 Fancy Me Mad
Historic St. John's Church
October 26, 2019, 6:00-8:30 p.m.
Walk among spirits in the graveyard of Historic St. John's Church. During your self-guided tour of the graveyard, you'll meet Eliza Poe (mother of Edgar), George Wythe and his murderous nephew, Elizabeth Van Lew, and more! At 7:30 p.m. Edgar Allan Poe will reads his stories "The Raven" and "The Bells" in the church as the lights flicker....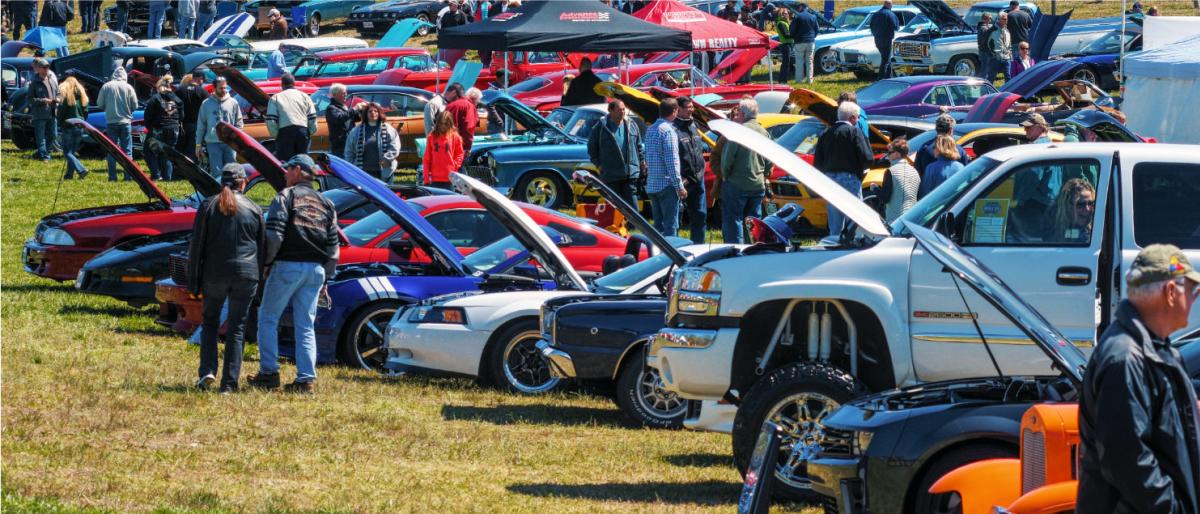 The Rotary Club of New Kent & New Kent County Airport invite you to join them for the second annual Roar & Soar: Car & Aircraft Show. Come enjoy hundreds of show cars, motorcycles, and airplanes, plus wine, beer, great food, and other vendors.
OktoberFest
Lewis Ginter Botanical Garden
October 26, 2019; 11 a.m. - 4 p.m.
Celebrate fall, nature's grand finale, with OktoberFest at Lewis Ginter Botanical Garden —  a day filled with live music by the Bellevue Rhythmaires, lawn games and prizes, all included in Garden admission. German food and local beer will be available for purchase.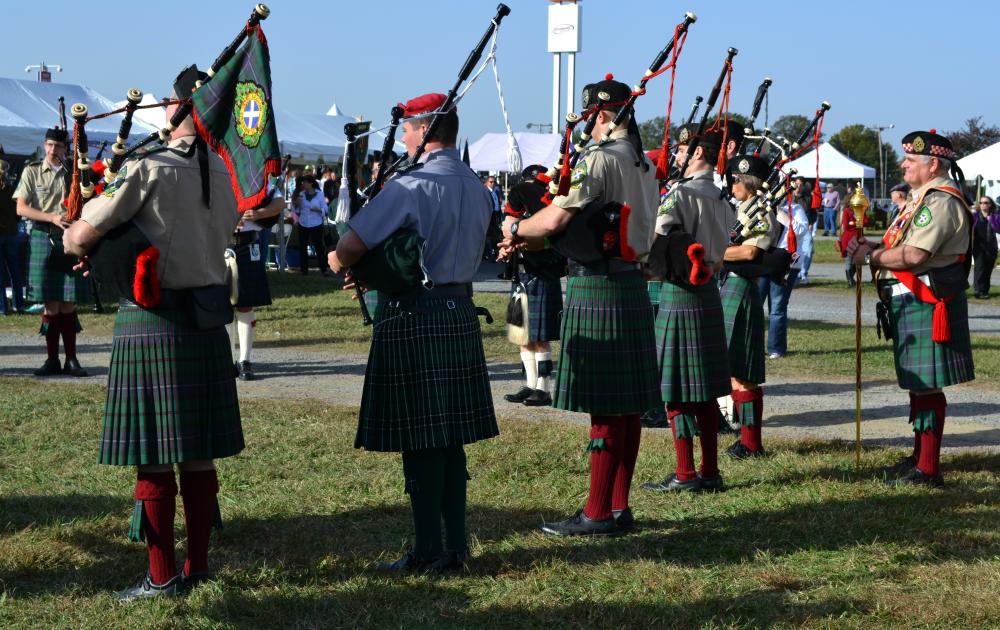 This annual event brings all things Celtic to the Richmond Region! Witness fiddle, harp, and Gaelic song competitions, plus hurling, axe throwing, piping and drumming, rugby, and highland dancing. Peruse the Vendor Village for jewelry, traditional Celtic food, pottery, and (you guessed it) kilts! Tap your toes to musical acts on the main stage. Kids will enjoy various activities in the Wee Ones Area, including face painting, pumpkin painting, Wee Ones athletic games, bounce houses and more. For an additional fee, adults 21+ may participate in whisky tastings. Sláinte!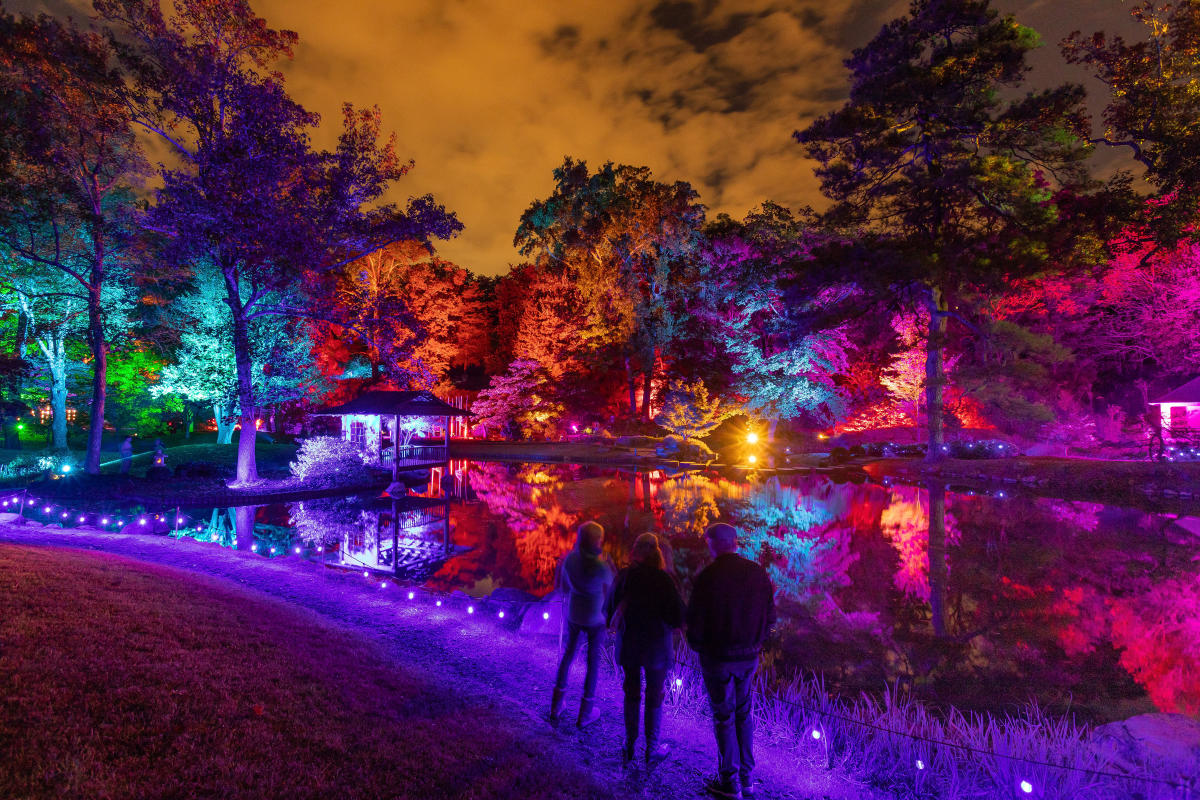 Garden Glow
Maymont
October 26 - November 10, 2019
Brighten your autumn nights on a wondrous journey through the Japanese Garden at Maymont during the 2nd annual Garden Glow. The garden will shine with dramatic light displays for an enchanting experience to delight families, couples and nature lovers of all ages. Admire colorful sparkles and shimmers within the cascading waterfall, stroll among towering trees that stand aglow, and marvel at the breathtaking illuminations of winding waterways, rolling hills, bridges and lanterns. New this year, guests will arrive at the Historic Estate Entrance and can walk along the woodland path to the garden. Golf cart rides will be available, as needed. For more information, call 804-358-7166, ext. 310.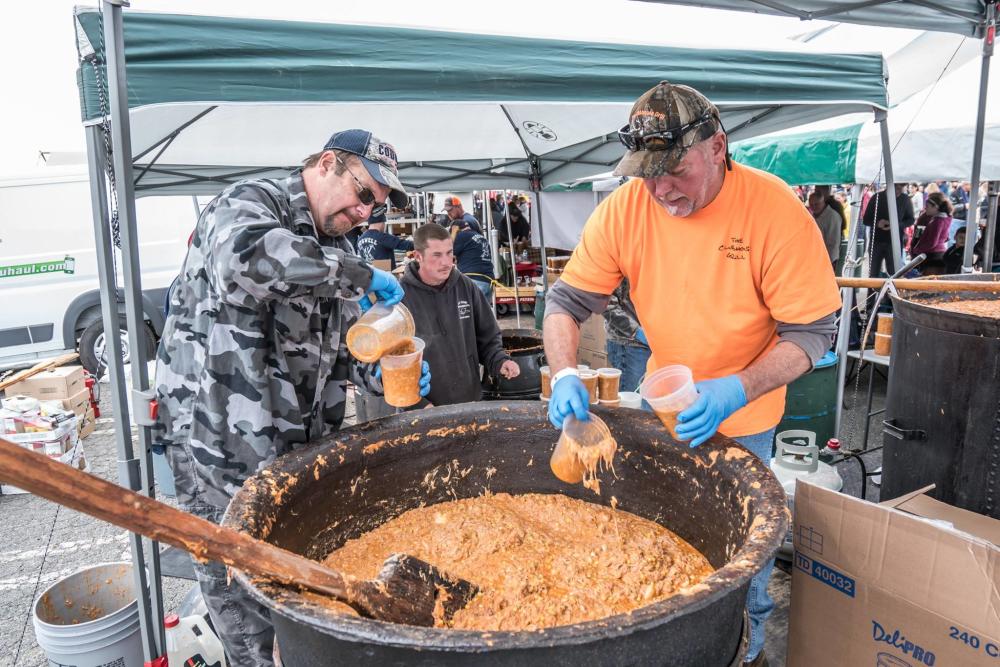 Formerly the Brunswick Stew & Stout Festival, the name change this year signifies an expansion of the festival to include ALL types of stew! Vegetarian, Brunswick, Gumbo – the options are limitless! Bring your appetite and your lawn chairs so you can enjoy lots of yummy stew and relax to the live musical acts.

Fire Flour & Fork
Various Locations in the Region
October 31-November 3, 2019
Named one of the top 3 food festivals in the nation by USAToday, Fire, Flour and Fork comes back for a sixth year with more than 25 dinners, events, behind-the-scenes tours and talks, Oct. 31 through Nov. 3, 2019. With the theme "Celebrating Living Links to Land, Legacy and Larder," FFF's signature events will highlight Virginia's food firsts along with the creators of those firsts throughout the long weekend. With sponsors including American Evolution, Hamilton Beach (since 1910), Sauer's (since 1887), Duke's Mayonnaise (since 1929), Virginia Wine and others, FFF's emphasis on the story of Virginia and its longtime food purveyors and makers is a natural fit this year. Get your tickets here, but you will probably want to have something handy to snack on when you start perusing the schedule. Thinking about all of those delectable dining options and other food-centric events is sure to make you hungry!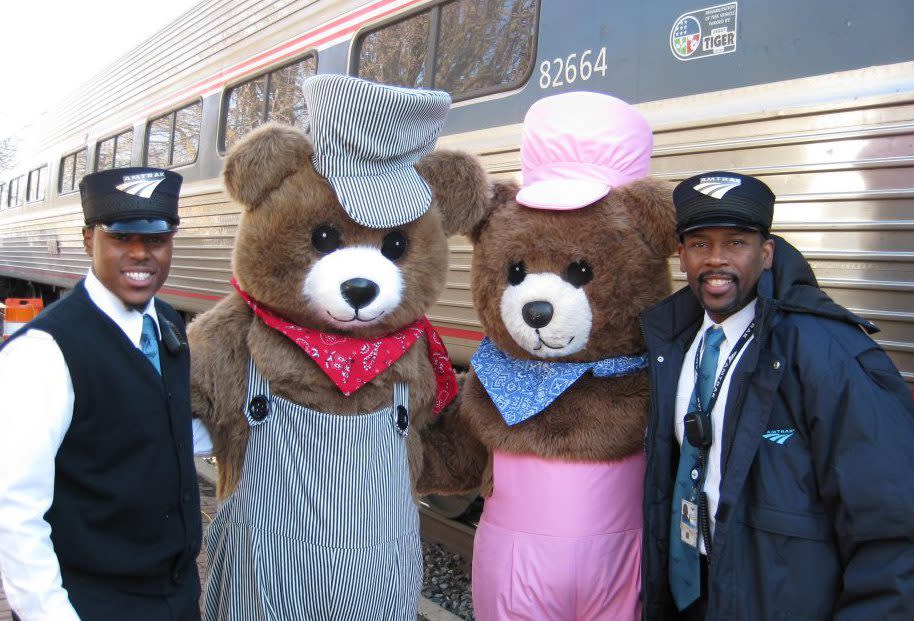 Ashland Train Day
112 N Railroad Ave, Ashland, VA
November 2, 2019; 10 a.m. - 5 p.m.
Get ready for tons of train-themed fun at the 16th annual Ashland Train Day! There will be plenty of activities to keep the kiddos entertained, including model trains, children's train rides, Cinder and Tender Bear mascots, music, games, food, railroad-related vendors, and more. Dress up for the day in your bib overalls, bandana and engineer hat. Admission is FREE.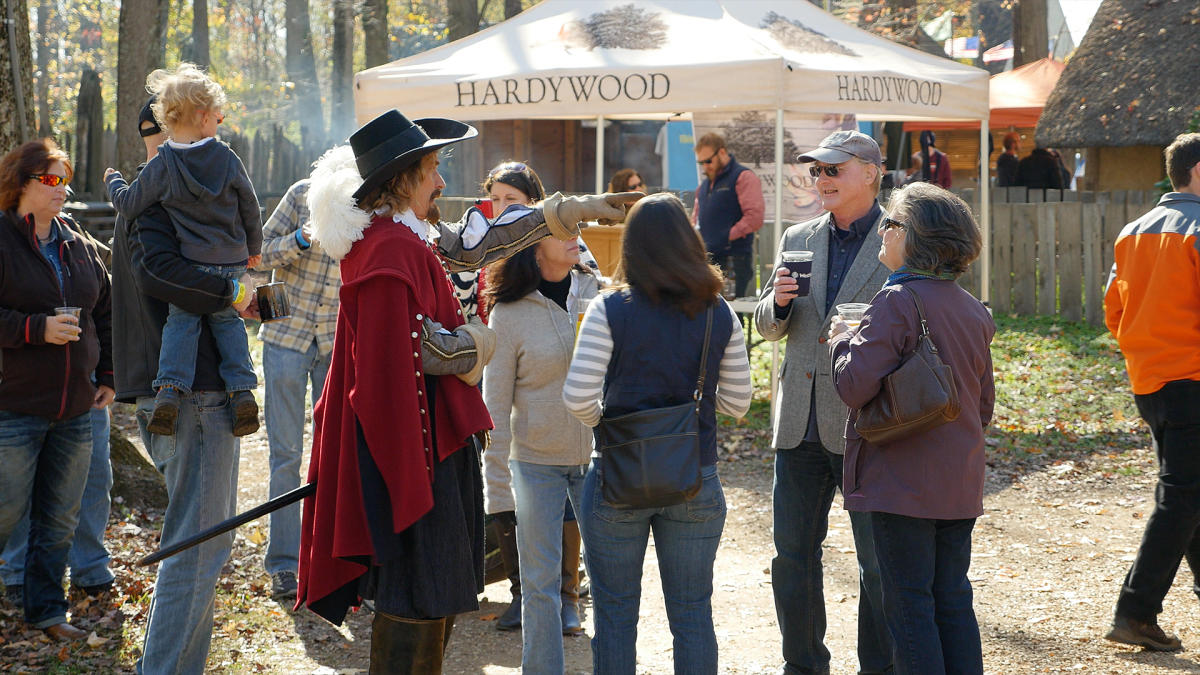 Hops in the Park
Henricus Historical Park
​November 9, 2019, Noon - 6 p.m.
You don't want to miss the 5th annual Hops In The Park, a premiere hops and harvest festival celebrating agriculture and the long and rich history of brewing in Virginia! This popular event at Henricus Historical Park features over 20+ Virginia craft breweries, a marketplace, food vendors, live music, and Virginia history. Representatives from breweries will be on site to discuss their beer and the Virginia-grown ingredients in their harvest beers and ales. Each brewery, cidery or meadery must use at least one Virginia-harvested product in their beer, cider or mead to participate in the HOPS in the PARK festival. And don't forget to bring the kids! They will be delighted to talk with historical interpreters about what it was like to live on the banks of the James River in the early 1600's. Learn about Sir Thomas Dale and Pocahontas or just enjoy the views on the Henricus bluff overlooking the mighty James River.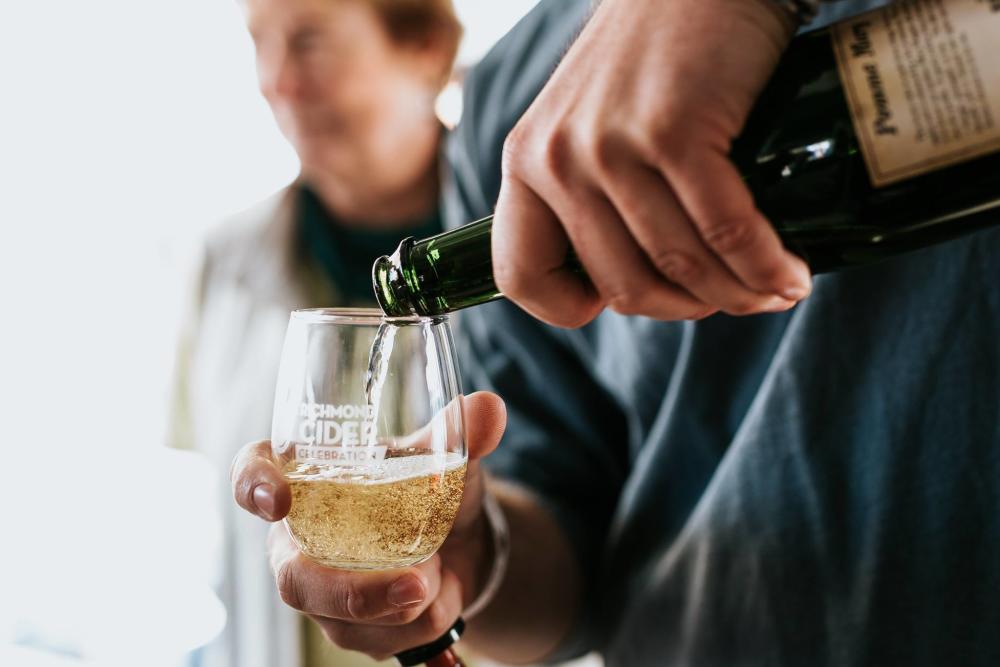 Richmond Cider Celebration
Scott's Addition - 1320 Summit Ave
November 9, 2019; 11 a.m. - 4 p.m.
Richmond kicks off Cider Week VA right! As the first event of this state-wide "cider-bration," the Richmond Cider Celebration draws cideries and attendees from across Virginia. Live music TBA. Rain or shine.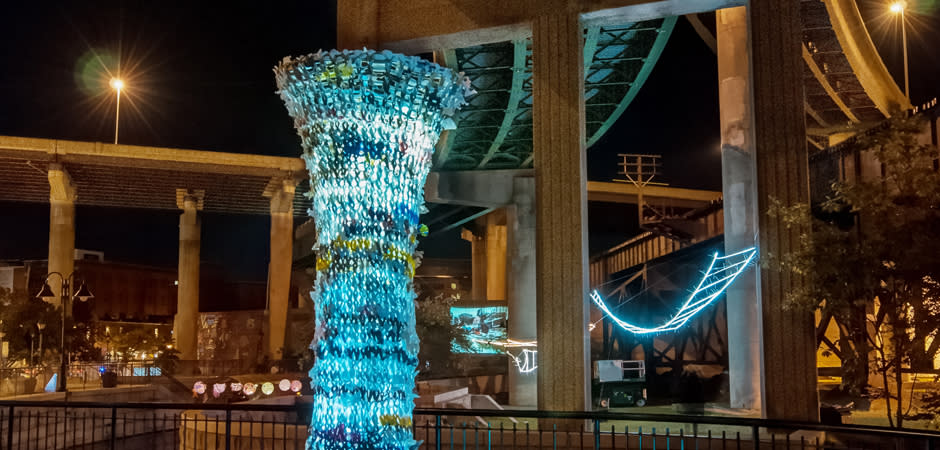 InLight Richmond
Chimborazo Park
November 15-16, 2019
Organized by 1708 Gallery, InLight Richmond is a FREE, public exhibition of light-based art and performances. Each year, InLight Richmond features performances, sculpture, video, and interactive projects that illuminate pathways, walls, sidewalks, green spaces, and kicks off with the Community Lantern Parade. InLight was created in 2008 on the occasion of 1708 Gallery's 30th birthday. Thus was born this free, public art exhibition that offers Richmond the opportunity to engage with contemporary art outside the gallery walls and to experience the city in new and unexpected ways. This year's host site, Chimborazo Park, was the location of the largest Confederate military hospital during the Civil War, and following Emancipation, hosted a Freedmen's community for formerly enslaved African-Americans. Expect to see projects that critically engage with the social and geographic history of this site.

No matter which distance you choose, when you run Richmond, you'll receive VIP treatment! With thousands of volunteers and spectators encouraging you, and more race perks than you can count, you'll see why this awesome event has earned its reputation as America's Friendliest Marathon! During your race, you'll encounter live bands, DJs, spirit groups, and Party Zones that will offer plenty of encouragement and motivation. Need an extra burst of energy? We have you covered with junk food stops, wet washcloths, and pickle juice! Once you cross the finish line, you'll be greeted by a well-earned celebration on Brown's Island complete with pizza and a Sierra Nevada beer on the house! With street art, river views, historic architecture, and beautiful parks, all three race routes treat runners to a unique and unforgettable tour of RVA that ends with our renowned downhill finish and CoStar Post Race Party on the riverfront!
The Stony Point Beer Festival is back and better than ever! Come enjoy UNLIMITED samples from local and regional breweries, wineries, cideries, and distilleries, purchase food from on-site restaurants and other local vendors, play fun and unique games, and enjoy live music by Jack Ryan Sullivan.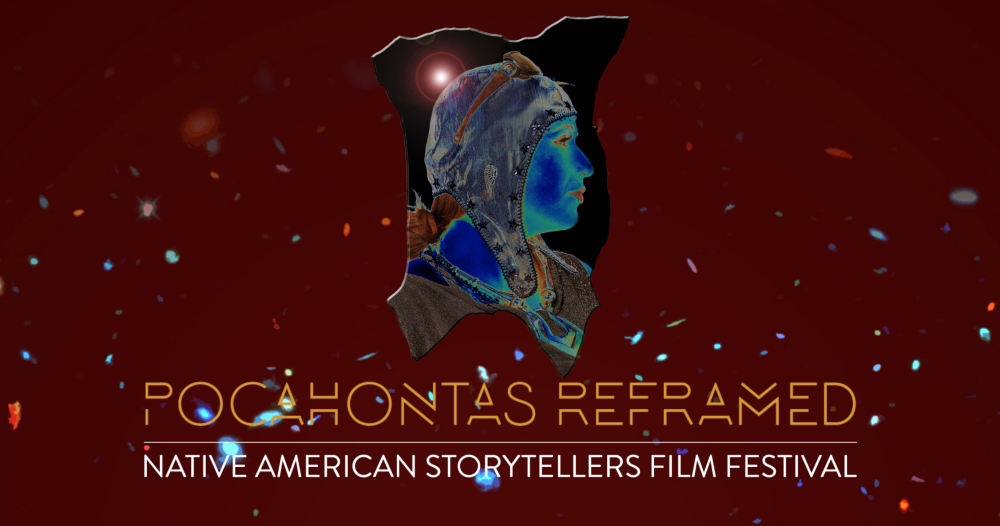 The 3rd annual Pocahontas Reframed: Native American Storytellers Film Festival stems from a passion and desire for indigenous languages, cultures, and societies to thrive. The Festival strives to bring together artists, authors, filmmakers, and actors willing to share, teach, and explain their creativity and history. The Festival includes Native American-affiliated classic and recently released films that have been official selections of world-renowned festivals including the Sundance Film Festival, the South by Southwest Film Festival, and the Toronto International Film Festival. FREE admission.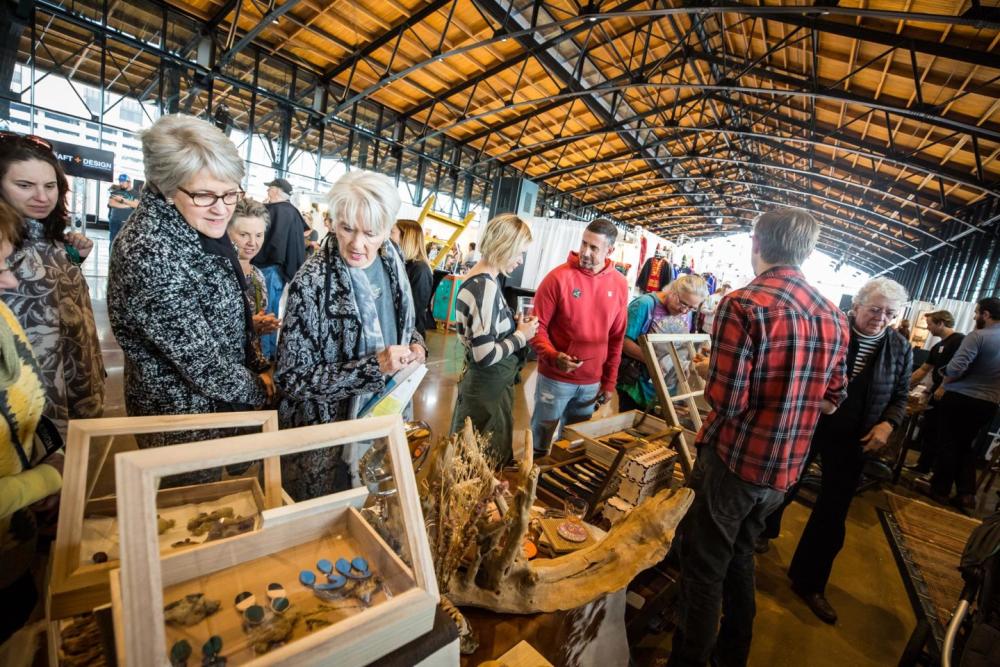 Craft + Design
Main Street Station
November 22-24, 2019
Now in its 55th year, Craft + Design is a museum-quality show that has garnered a reputation for showcasing the finest in contemporary craft. The show, which always takes place the weekend before Thanksgiving, kicks off Richmond's holiday shopping season and brings out a crowd of over 3,000 art lovers. Shoppers spend the weekend browsing the work of over 150 artists from across the country. Awards are presented in ceramics, precious metals, glass, wood and recycled materials, contemporary design, innovative use of traditional craft materials and fiber.Craft + Design is the signature event of the Visual Arts Center of Richmond, a community arts center in the heart of the historic Fan District. 
Told ya we have a lot going on this fall! :) Check back often as we will continue updating this with new events as they come across our radar. For even more things to do in RVA this season, check out our Calendar of Events. See you soon!