Many of the region's farmers markets continue to operate throughout the fall. The fall markets offer fresh produce, baked goods, flowers, prepared foods, and locally-made wares. And of course gourds! Markets are adhering to the state's COVID-19 guidelines with regard to face coverings and social distancing and many continue to offer online sales, curbside pick-up, and even delivery services.
Shopping at farmers markets supports small businesses and helps local farmers during this difficult time. (Please note: The dates, times, and ordering methods listed below are subject to change, so please check the farmers markets' respective websites or Facebook pages before heading out to visit.)
Ashland, VA

Ashland Farmers Market
Temporarily at Henry Clay School at Hanover Ave. & South James St.
Hours: Saturdays, 9 a.m. - 11 a.m. (normally 9 - noon)
Since 1999, the Ashland Farmers Market has provided a direct connection between local producers and the community. Currently holding a walk-up market with guidelines in place for the safety of customers and vendors. Also offering drive-thru pickup of pre-ordered products; check the Facebook page for updates on current vendors.
Chesterfield County, VA

Hours: Every Thursday, 10 a.m. - 2 p.m. 
This is a year-round Virginia Grown market carrying fresh local produce, prepared foods, Virginia-made products from local artisans, pasture-raised beef and pork, local raw honey, fresh-made sourdough donuts, and more.
Hanover County, VA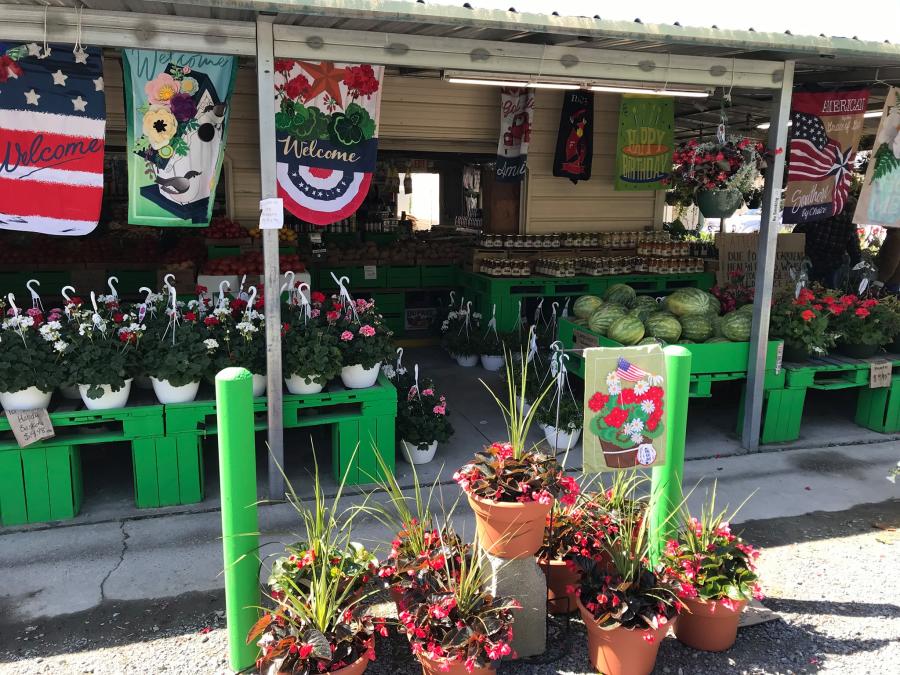 Pole Green Produce, LLC
6547 Pole Green Road, Mechanicsville, Virginia
Hours: Daily, 8:00 a.m. - 6:45 p.m.
Henrico County, VA
Hours: Saturdays through October, 9 a.m. – noon
Located adjacent to the Dairy Barn at Dorey Park, the Market's mission is to provide easy access to fresh and nutritious local produce and other high quality products produced by local farms and small businesses. The market encourages and supports local growers, farmers and other producers, and also promotes environmental stewardship and agriculture education through community outreach efforts.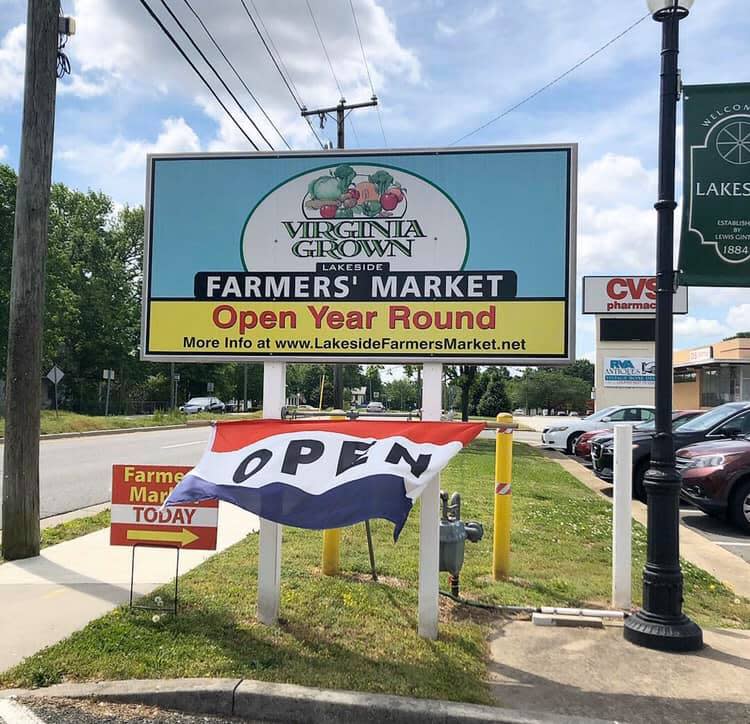 Hours: Wednesdays, 9 a.m. - 2 p.m. and Saturdays 9 a.m. - Noon
Effective now through November, Lakeside Farmers Market is open Wednesdays and Saturdays outside with plenty of space between vendors and lots of fresh air. Customers are asked to please wear a mask. Open year round, the Lakeside Farmer's Market is located under the covered permanent pavilions at Lakeside Towne Center (One block south of Lewis Ginter Botanical Garden). They've been offering locally grown produce, meats, eggs, honey, cheeses, hand crafted items and much more since 2008. Check the Facebook page for a current list of vendors.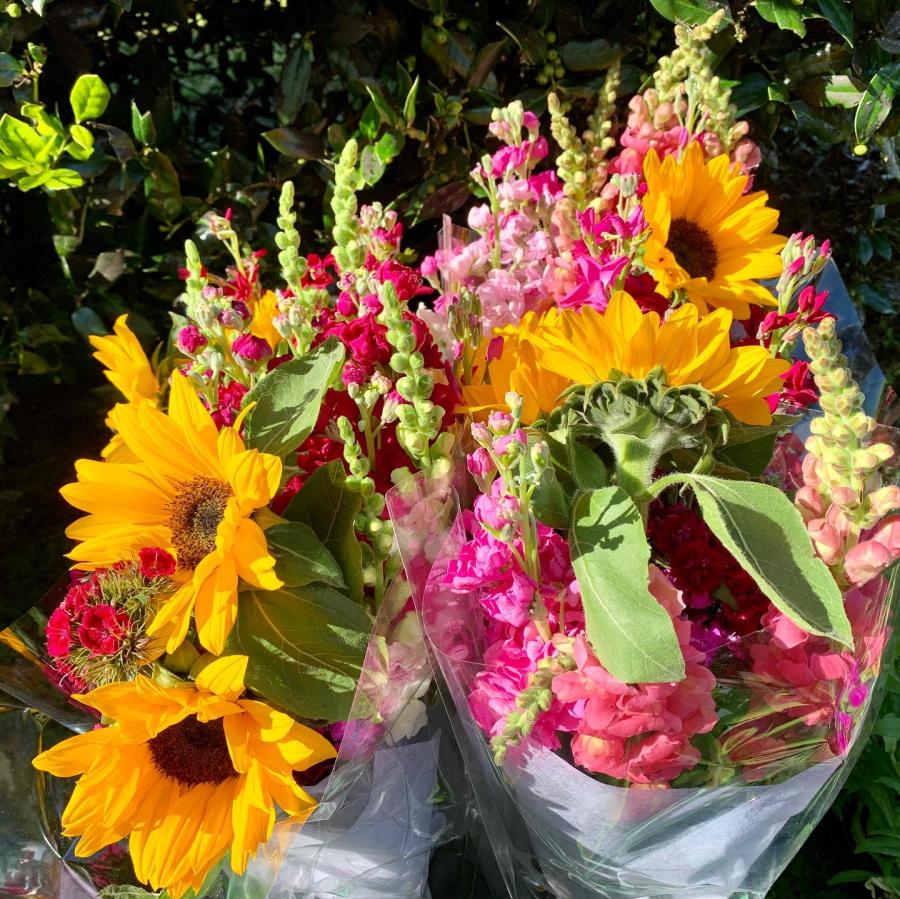 West End Farmers Market
The Lawn at Gayton Centre, Ridgefield Pkwy & Gayton Rd, Henrico, VA
Hours: Saturdays, 9 a.m. - Noon 
The West End Farmers Market is home to numerous organic farms with a tremendous selection of seasonal fruits, veggies, grass-fed beef, country sausage, GMO-free eggs, fresh bread, home-made pie, cookies, ice cream, fresh flowers and a lovely assortment of artisan products. Check their Facebook page each week for vendor line-up and pre-ordering information.
New Kent, VA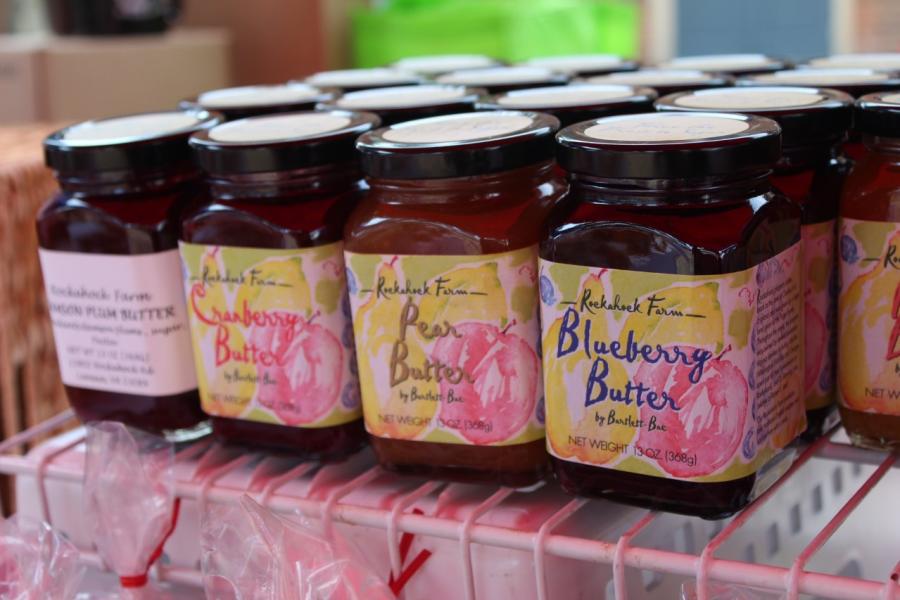 Hours: Saturdays, 9 a.m. – 11:30 a.m. 
The second season of the New Kent Farmers Market runs through October 31. This is a producers-only market, so all vendors participate in growing/making the produce/products that they sell.
Richmond, VA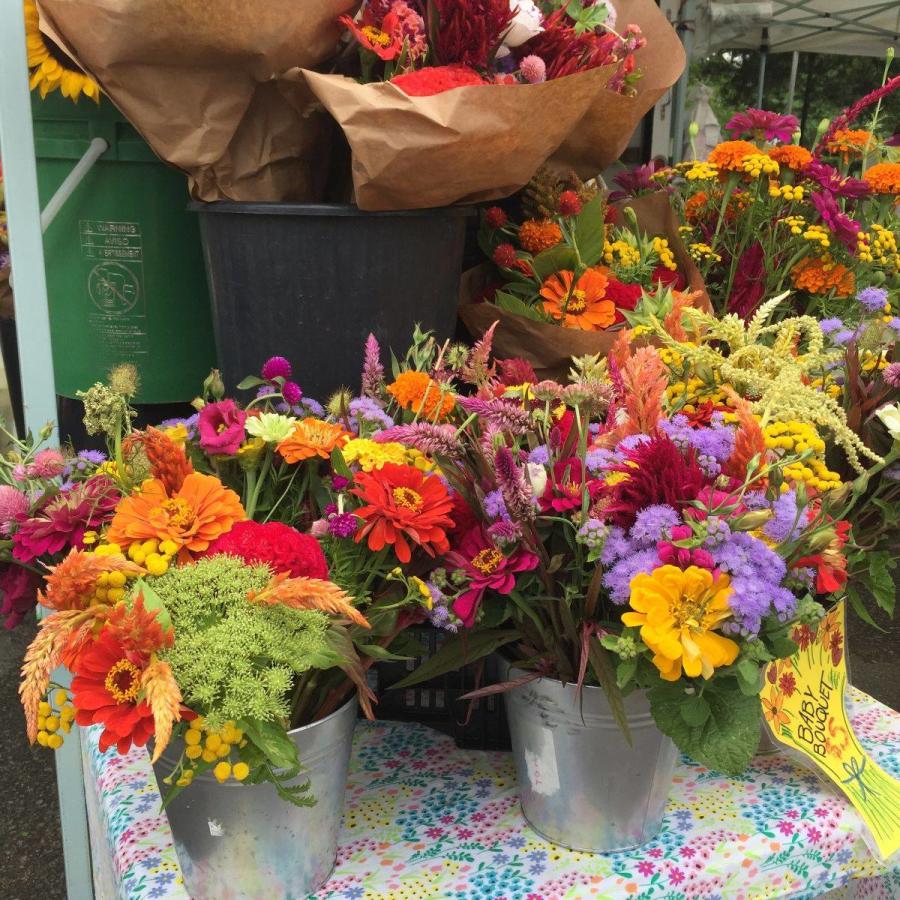 Hours: Tuesdays, 3:00 - 6:30 p.m. May-November
This mid-week market offers the best in local produce, fruit, meat, eggs, dairy, baked goods & specialty food products. The Birdhouse Online Farmers Market operates year-round. Shop 6 a.m. Thursday – 3 a.m. Monday for pick up on Tuesday.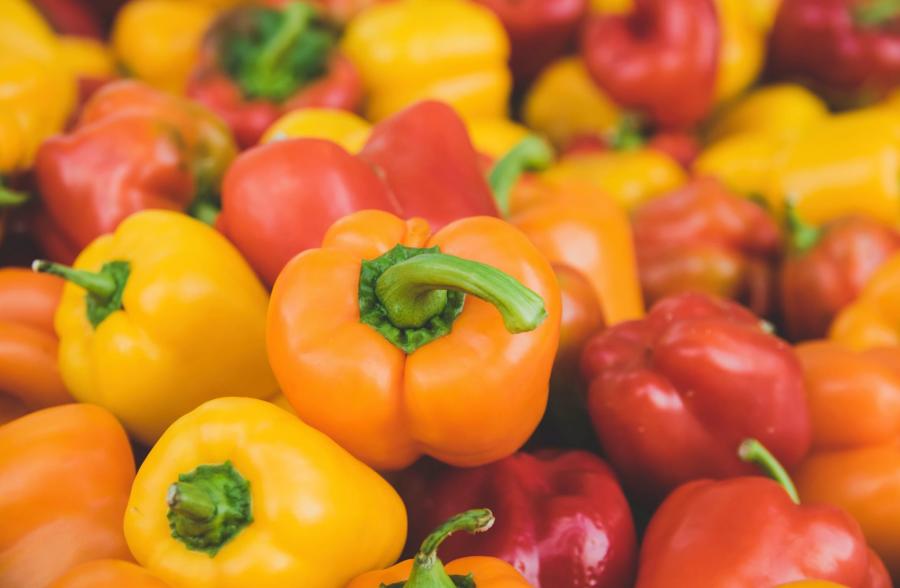 Carytown Farmers Market
City Stadium, 3201 Maplewood Ave, Richmond, VA
Hours: Sundays 9 a.m. – 1 p.m. 
9:00AM – 10:00 AM Senior citizens and Pre-order pick-up only
10:00 AM – 1:00 PM Limited on-site shopping and Pre-order pick-up
Online ordering is encouraged. Please see COVID-19 policies on the website.
The Carytown Farmers Market is a medium scale Sunday market from May to November. It was created to give local farmers, producers of goods, and consumers the opportunity to deal directly with each other, rather than through third parties.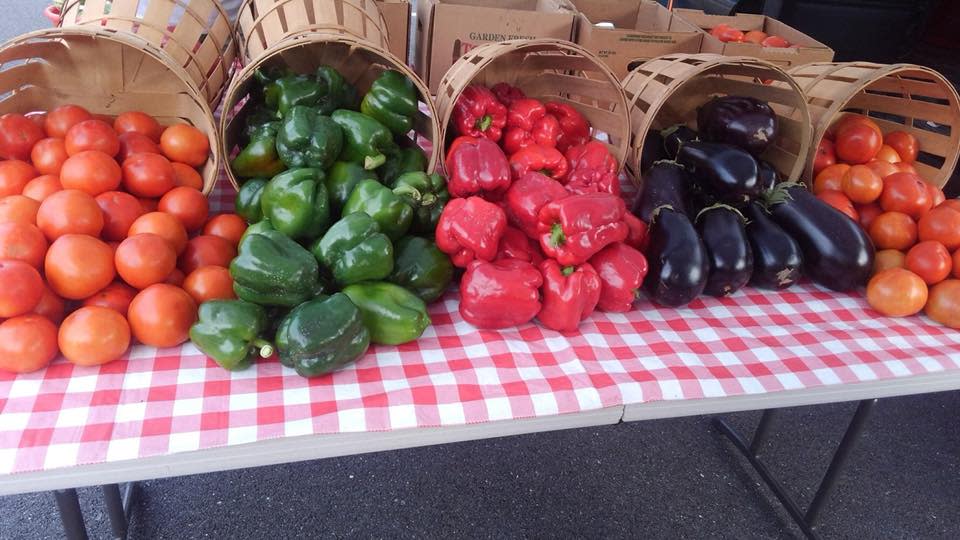 Hours: Saturdays, 9 a.m.-noon, October through March
Pre-order pick-up available. Check the Facebook page for a list of current vendors.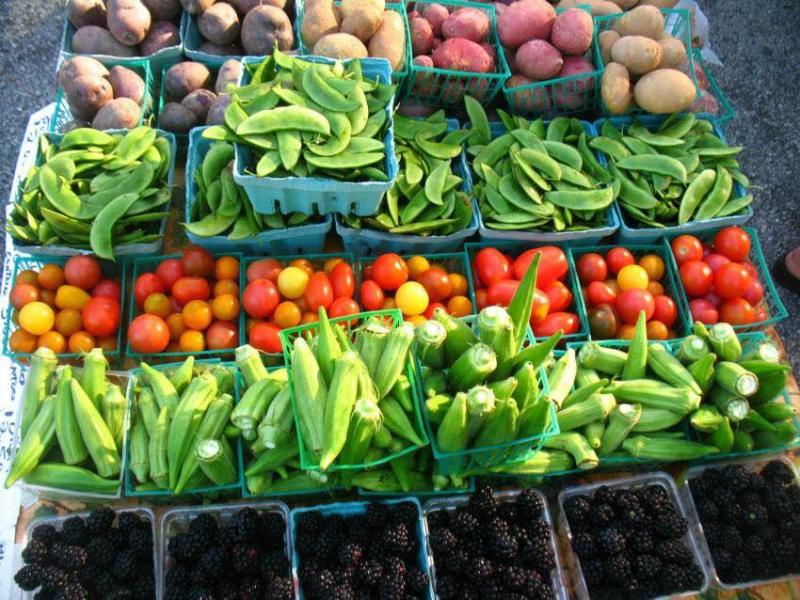 Hours: Saturdays, 7:30 a.m.- 8:30 a.m.: Drive thru pickup for pre-orders only. No grab and go.
Walk thru starts after all vehicles cleared until 11:50 am with controlled number of customers. 
The South of the James Market is an open-air, producer-only, year-round market where farmers and artisans sell locally-grown and hand-made items. Check the Facebook page for vendor list. Customers are advised to shop as individuals, not in groups as much as possible. Masks required for 10 years old and older.