We're doing everything we can to make your holidays the best ever (more on this later.) Today we're continuing with the RVA Holiday Grub Guide - Cocktail Hour. Our friends at Dutch and Co. in Church Hill shared their recipe for the Slim Pickings with us. This cocktail will definitely make waiting for the turkey way more fun.
We're going to have more than one rva cocktail recipe, so keep your eyes here. Now, let's get on with Dutch and Co.'s contribution to your holiday season:
The Slim Pickings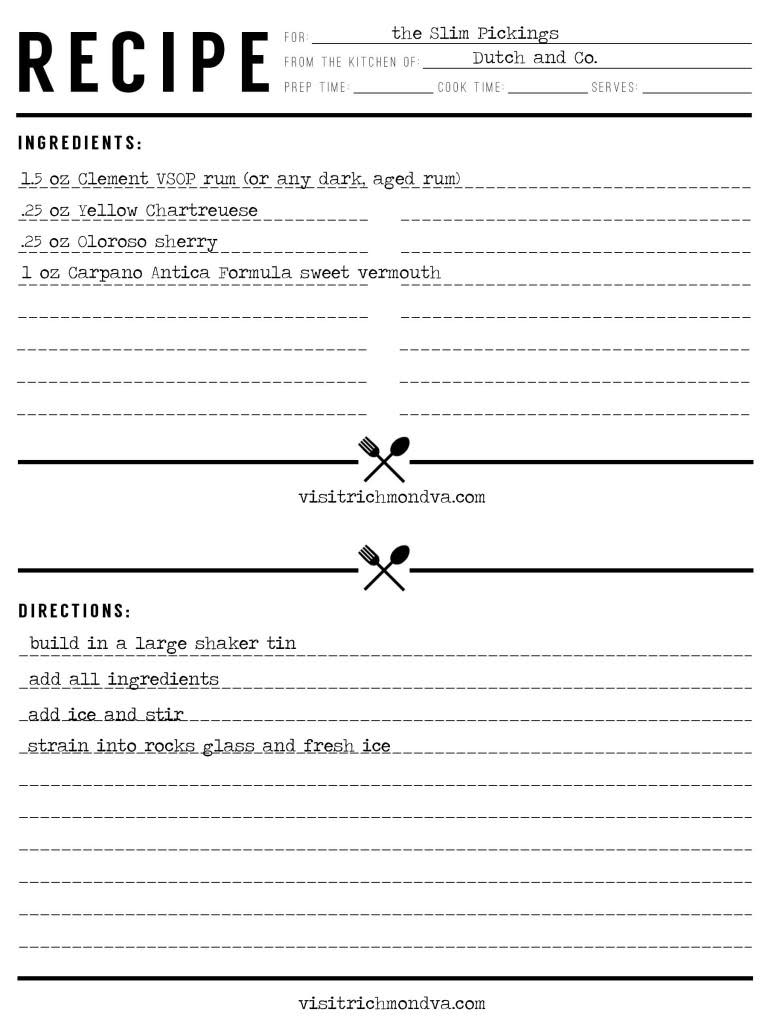 Want to leave it to the professionals? Dutch and Co. is waiting for you.
See the rest of the recipes here.
We're gonna have lots more recipes coming throughout the holiday season. Don't miss a single recipe! Subscribe now!
[jetpack_subscription_form]