Your RVA Holiday Grub Guide - Dinner in the Field is up next with an amazing Sweet Potato Gnocchi with Sage Brown Butter. Sweet potatoes are very hot right now and gnocchi is no joke, so this dish is the one to make if you really wanna show off your foodie chops. Here's what Chef Paige has to say about this dish:
"Buona Vacanza and season's greetings from our family in Italy, to you and yours in Richmond, VA! We are breaking out the Sweet Potato Gnocchi for this year's Thanksgiving Party. It is our way of introducing the American Italian side of my family to my husband's Calabrian Italian traditions. The holiday draws us together and provides the perfect opportunity to celebrate family, the cool crisp air, brightly colored falling leaves, and our garden's fall harvest. We were able to pull most of the ingredients from the ground just hours before cooking, but if your garden is done for the season, we recommend going to the farmers' market. It is the perfect time of year to be loading up on sweet potatoes and you can even harvest sage fresh from the plant for that minute-off-the-vine taste."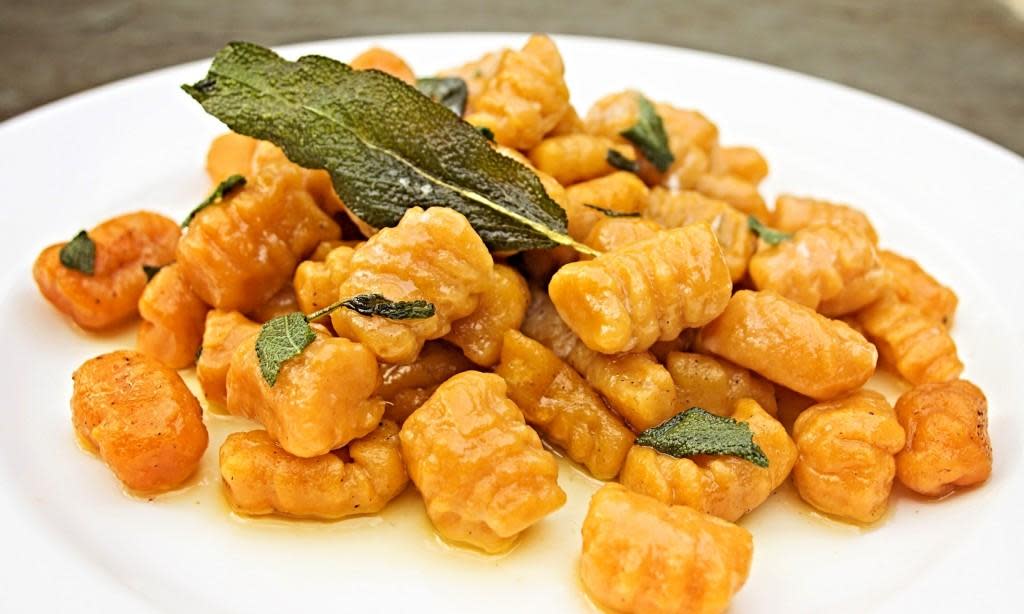 Dinner in the Field Sweet Potato Gnocchi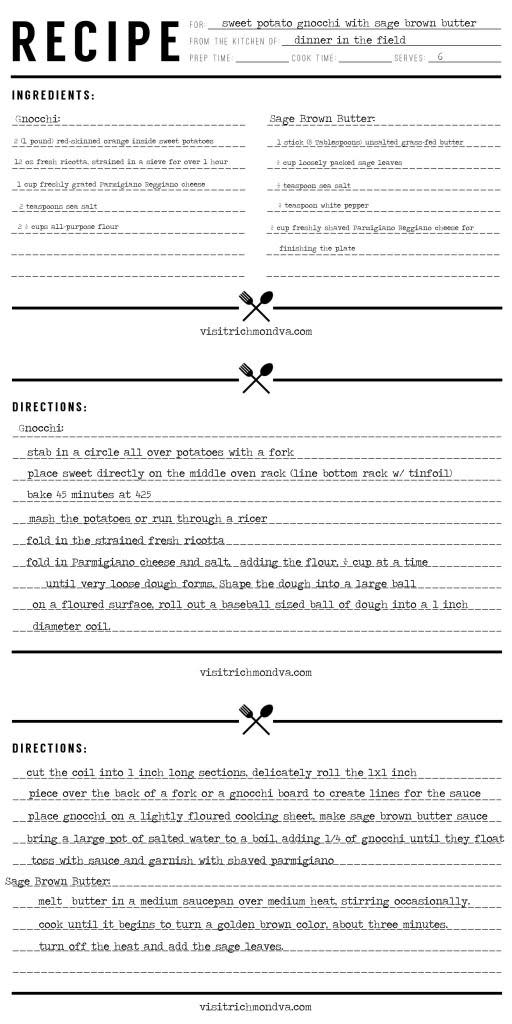 Chef Paige included a video of the rolling out process:
You can download a pdf of the recipe here.
Keep an eye on Dinnerinthefield.com to score tickets to one of the Richmond Region's most magical dining experiences.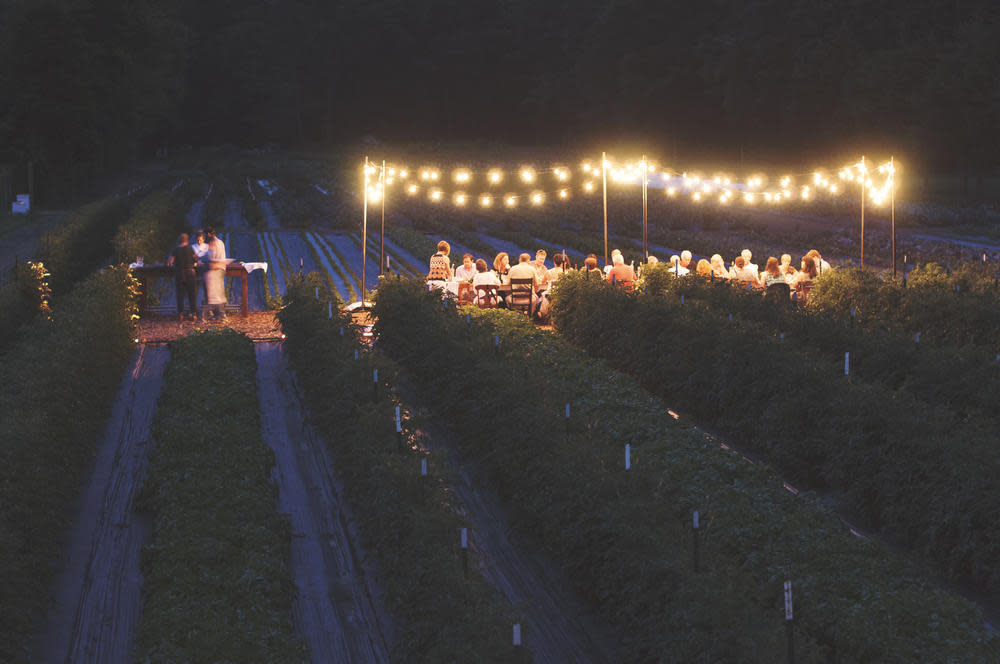 We're gonna have lots more recipes coming throughout the holiday season. Don't miss a single recipe! Subscribe now!