The Richmond Region is the capital of romance for Valentine's Day lovers looking for a date of their dreams. Whether you're a traditional wine-and-dine romantic, or you and your honey like to spend the day trying something new, RVA is the destination to make your fantasies come true. Not in the mood for love? We've got itinerary ideas for singles, friends, and family too. 
Daytime Dates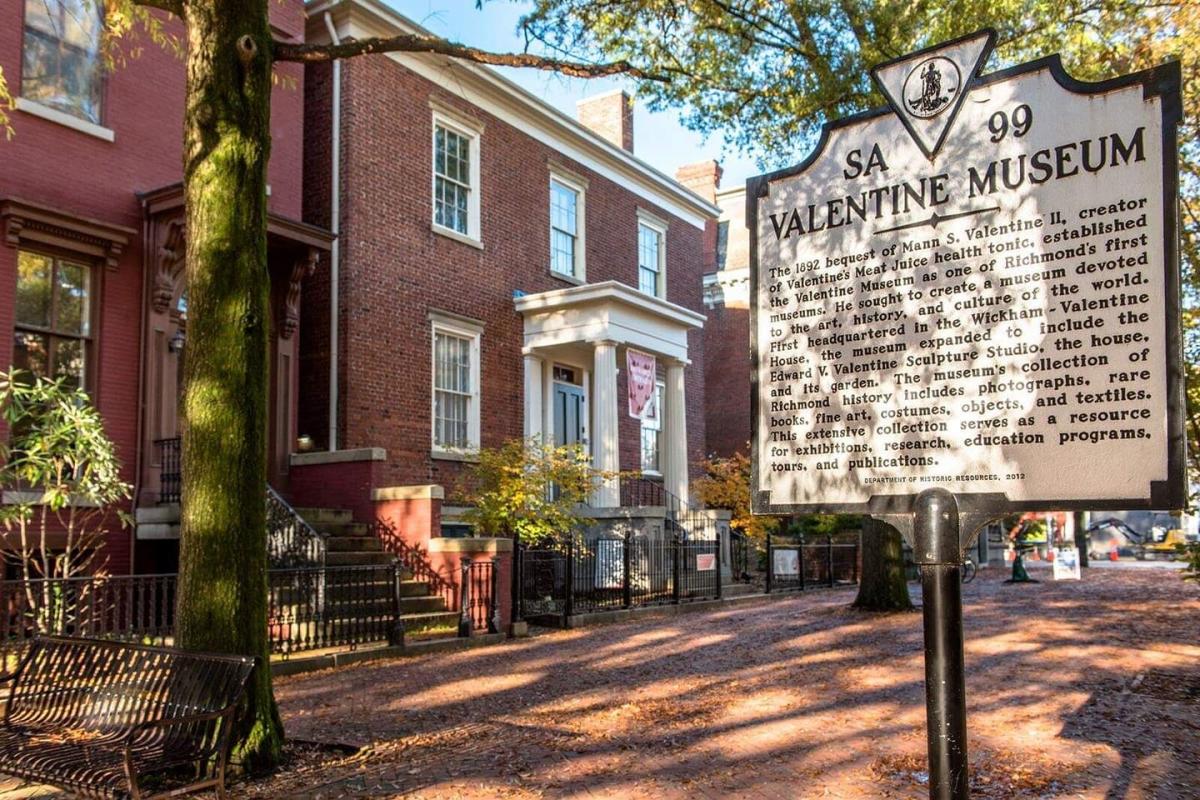 - Bring your valentine to the Valentine Museum to jump back in time through centuries of Richmond history.
- Meet up with another fun-loving couple for a downtown double date at Hotel Greene's High Falutin' Golf course, 13 holes with in-game cocktails.
- Grab a pint by a fire at one of 30+ breweries across the region, such as the award-winning Center of the Universe Brewing Co. in Ashland.
Unique Outing Opportunities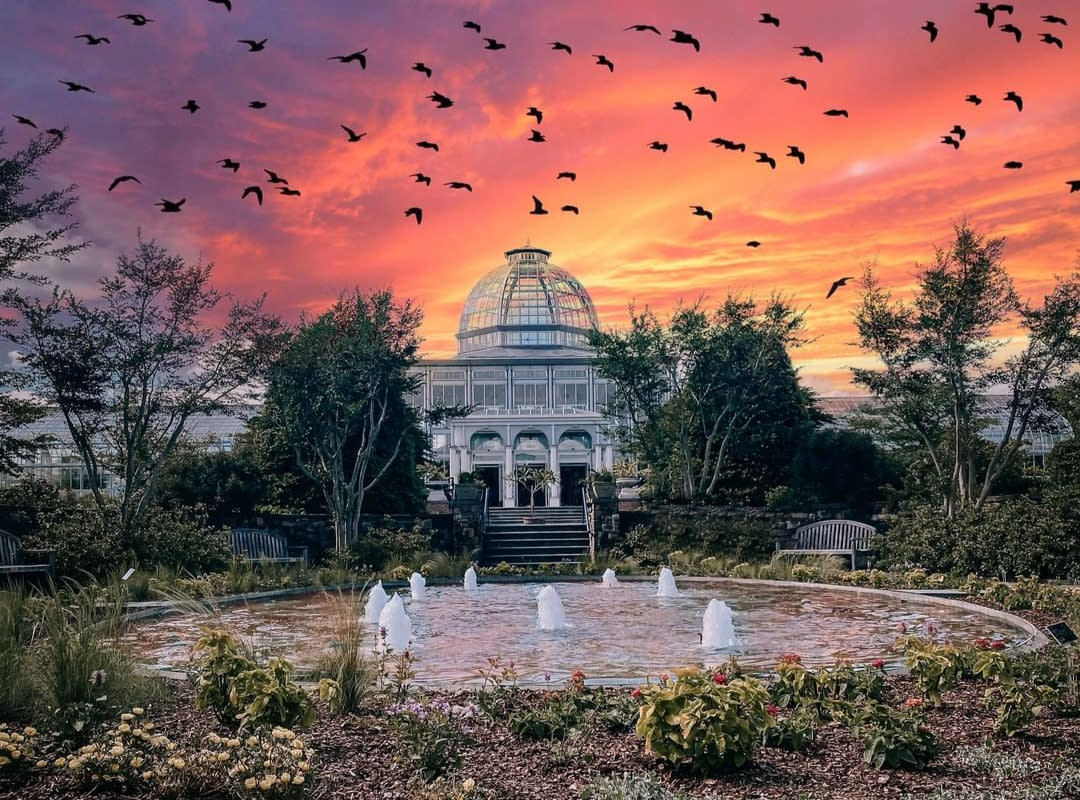 (Photo Credit: @lewisginter via Instagram)
- Take a morning stroll down Lover's Lane, a vibrant yarn installation by Richmond's own yarn bomber Knitorious M.E.G., at Lewis Ginter Botanical Garden.
- Then splurge on a private heated lakeside lounge tent at Jolene Family Winery for an intimate toast for two.
- Round out Cupid's favorite day with a thrilling adventure at Carytown's new Reveler Experiences, an escape room/improv theater experience that's different with every visit.
Romantic Stays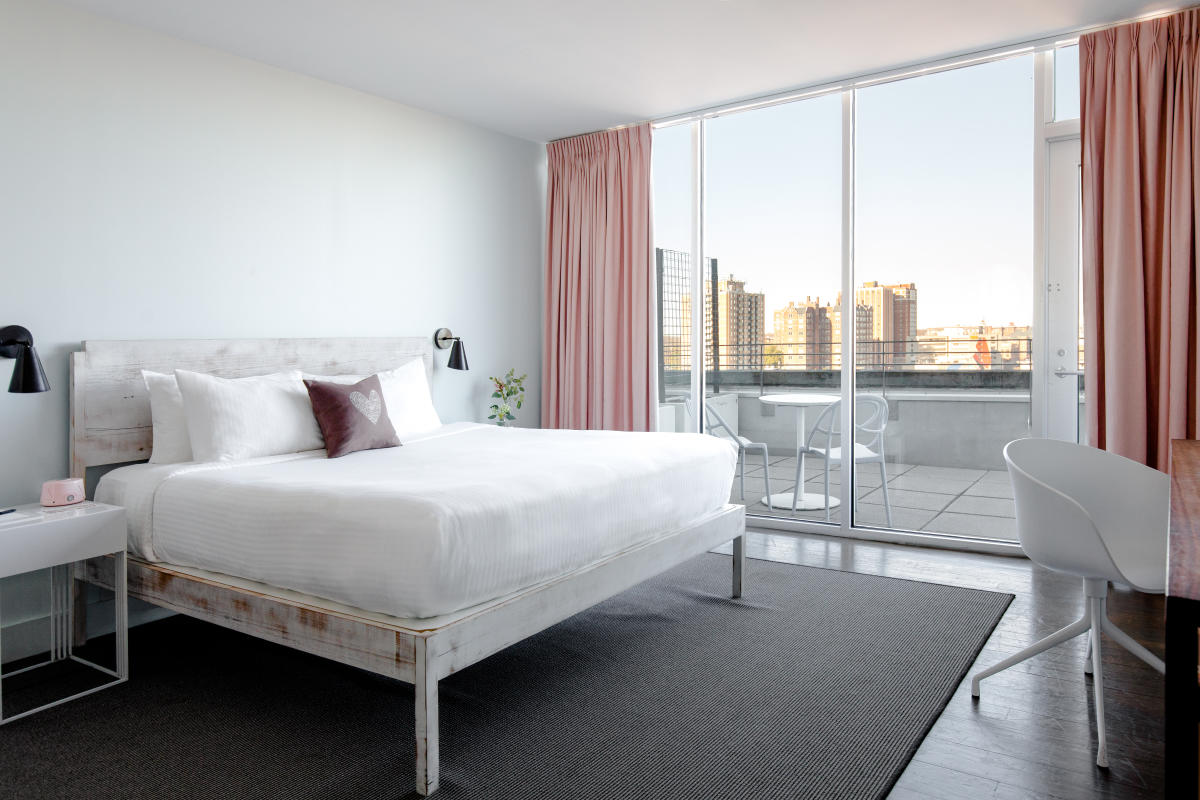 - February is a lovely time to stay at the Quirk Hotel, which has a "Love, Arts, and Happiness" package perfect for exploring Richmond's art galleries within walking distance of your home away from home.
- If you're a traditional romantic, book a stay at the historic Jefferson Hotel and indulge in their Chocolate Lover's Tea to tantalize the tongue.
- For a more intimate stay, take your honey to Glen Allen's Virginia Cliffe Inn for a private room with a balcony and a southern style breakfast.
Show Yourself Some Love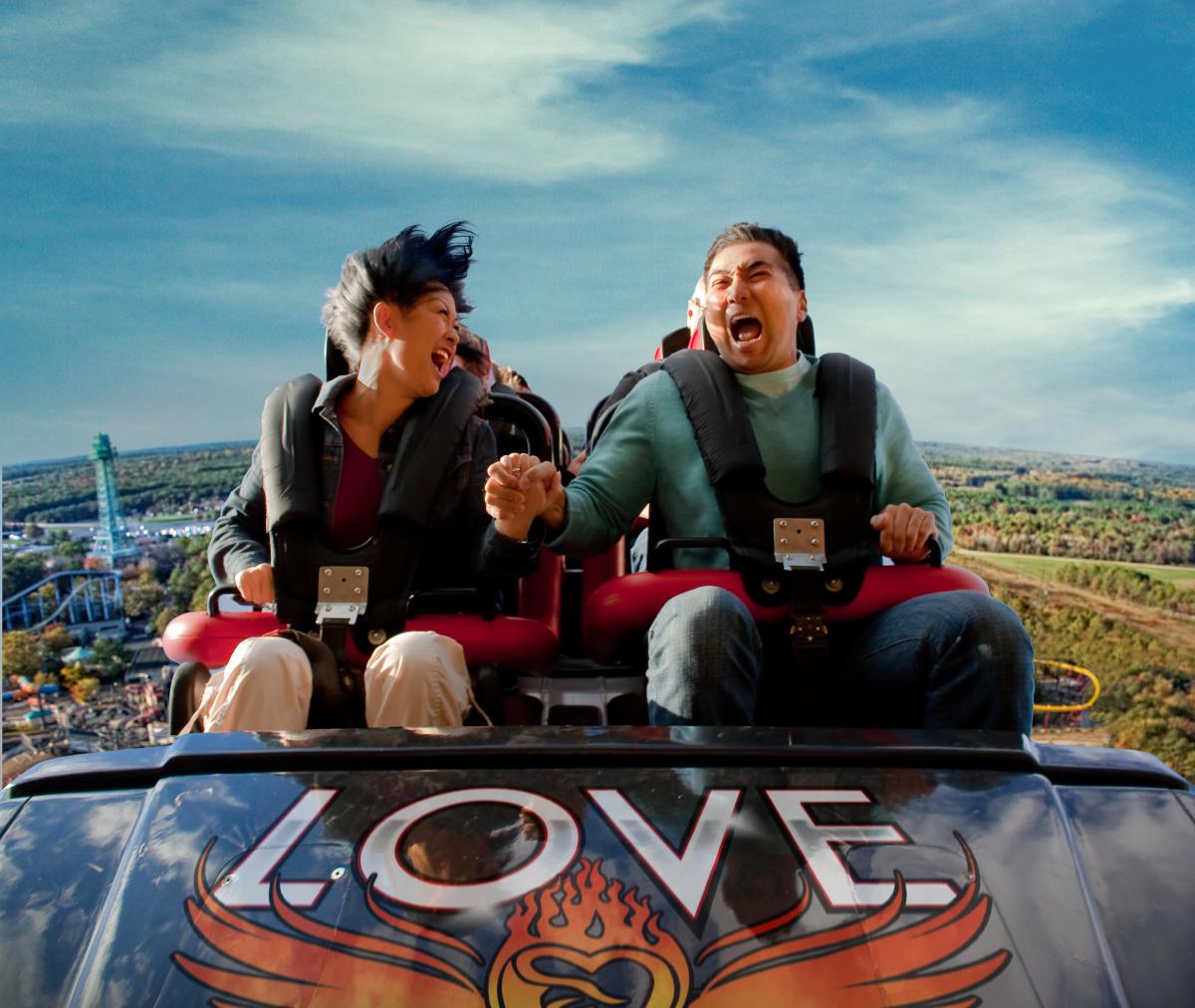 Not everyone's a fan of Cupid's favorite day, and there's no shortage of solo or friendship trips to take for V-day.
- For thrill seekers, get the squad together and enjoy Kings Dominion, now open all year for theme park fans of all ages.
- Stop by Rage RVA to swing and crush your frustrations through the day. Or if you're feeling more competitive, meet the crew at Shield N Sheath Hatchet House to throw some axes.
- Looking to celebrate yourself with some much needed self-care? Check out these RVA wellness spaces to pamper, relax and unwind solo this Valentine's Day. 
Whatever you're celebrating this Valentine's, Day, a trip to the Richmond Region will be a special chapter in your love story. Check out our Events page to explore more ways to love the Richmond Region.