Ah, fall… "It makes me want to buy school supplies. I would send you a bouquet of newly sharpened pencils if I knew your name and address." – Tom Hanks' Joe Fox in You've Got Mail
How about some headphones and blue light glasses to go along with those sharp #2 pencils? School in 2020 is… um… complicated.
Whether it's on a laptop or out and about with a mask and some on-the-go hand sanitizer, RVA offers educational opportunities for learners of all ages (we're not just talking about school-age students!). Join us however you are most comfortable. School's officially in session!
*Fluid times call for fast changes. Know before you go. Check out attraction websites and/or Facebook pages, or kick it old-school and pick up the phone to find the most up-to-date information about hours of operation. Most attractions require advanced reservations. And of course, don't forget your mask!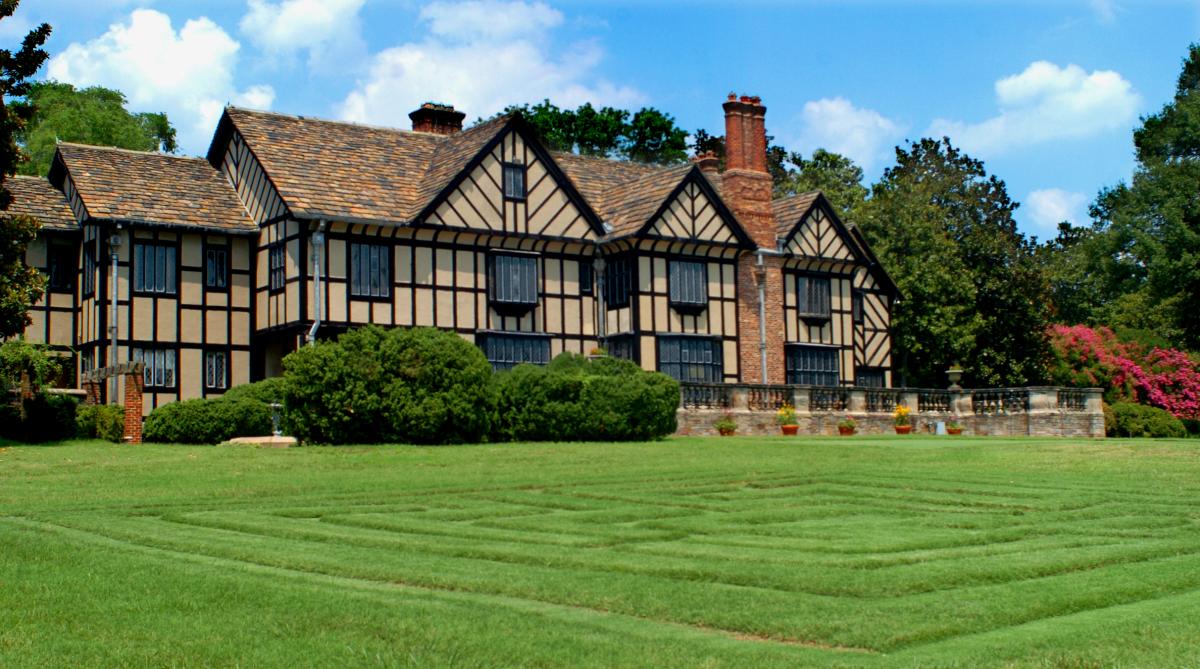 Open Thurs-Sun; house: noon-4 pm with tours on the half hour, gardens noon-7 pm. This 16th century home that was brought to Richmond from England in the 1920's offers a wonderful way to learn how people lived in Tudor and early Stuart England. Take a self-guided house tour or stroll the beautiful gardens. Upcoming Special Focus Tours include Selfies of the 17th Century, Wizards, Magic & Potions (Harry Potter costumes encouraged!), and Downton Era. 
Open Thurs-Mon, 10 am-4 pm. The new HomefrontEd section of the ACWM's website has book readings, daily activities and educator resources for at-home learning.
Open Thurs-Sat, 10 am-5 pm. The Black History Museum & Cultural Center of Virginia celebrates the rich culture of African Americans in Virginia and their contributions to our country. Current exhibit The Paradox of Liberty: Slavery at Jefferson's Monticello gives voice to the many enslaved families who built and maintained Monticello. Voices for Change is an online community conversation series featuring topics such as Protests and Subliminal Consent with a diverse panel of historians, politicians, community leaders, educators, and everyday citizens. Past programs can be viewed here.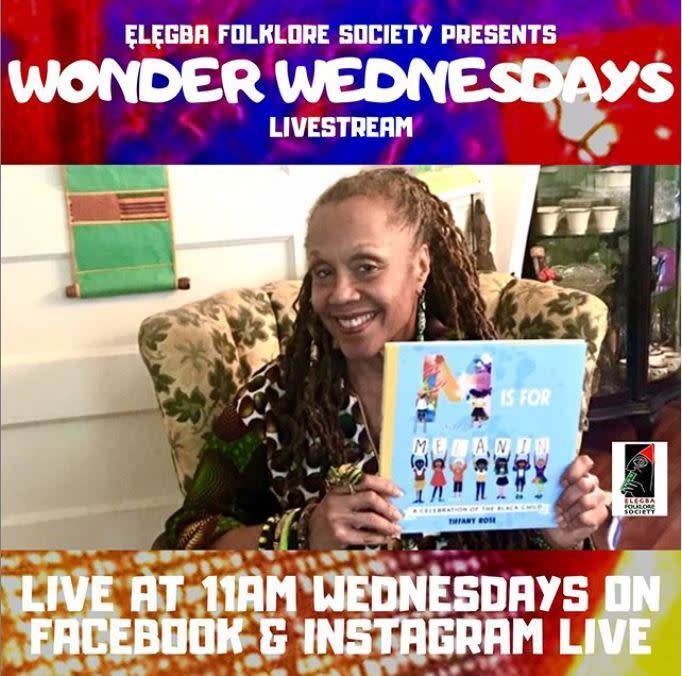 The Elegba Folklore Society, a year-round, lively celebration of African and African American culture, offers a virtual story time, "Wonder Wednesdays," at 11 am on Facebook and Instagram Live. The Cultural Center in downtown Richmond, featuring art and imports, is open Tuesday-Friday, 10 am-6 pm; and Saturday, 12 pm-4 pm.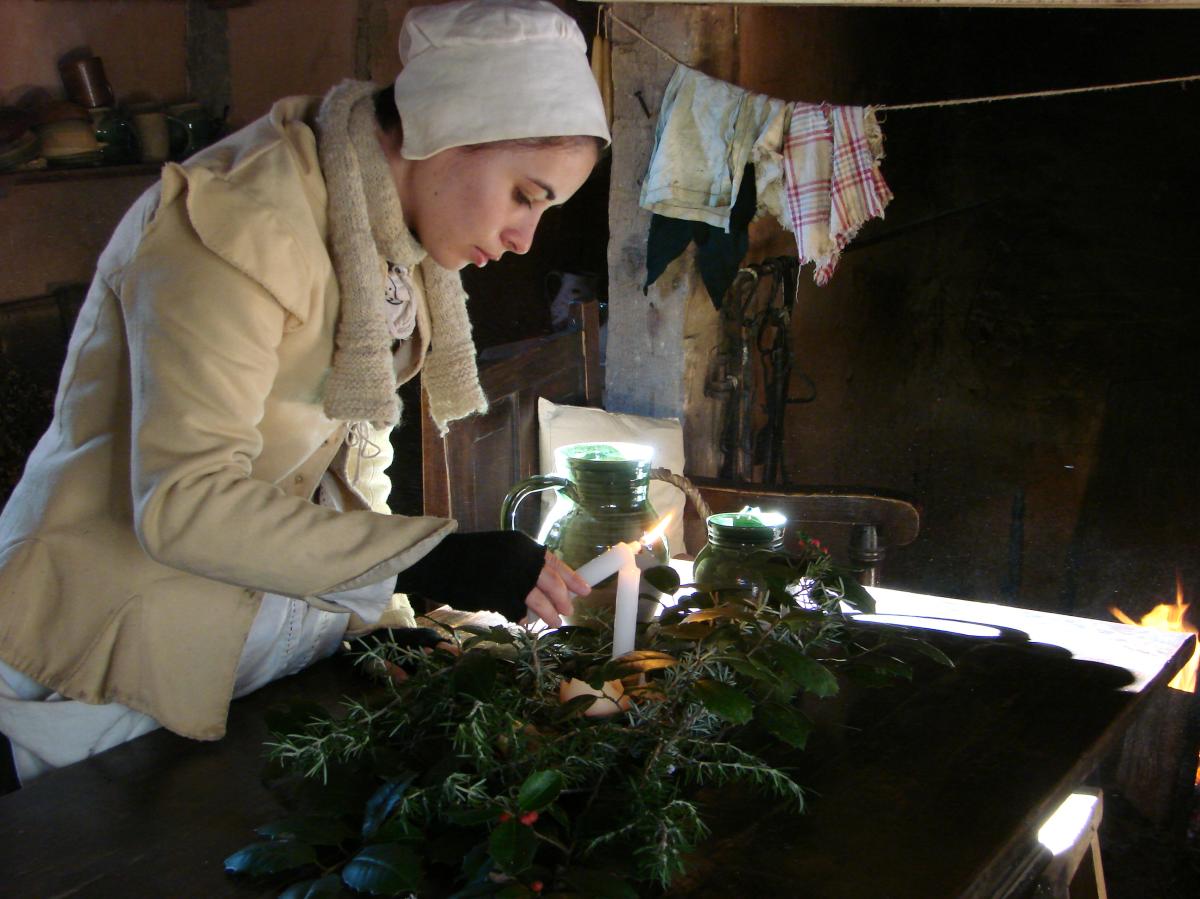 Open Wed-Sun, 10 am-5 pm. This outdoor colonial living history museum on the banks of the James River interprets the rich history of Henricus, the colony's second settlement after Jamestown, spanning 1611-1622. Educational resources and videos also available online.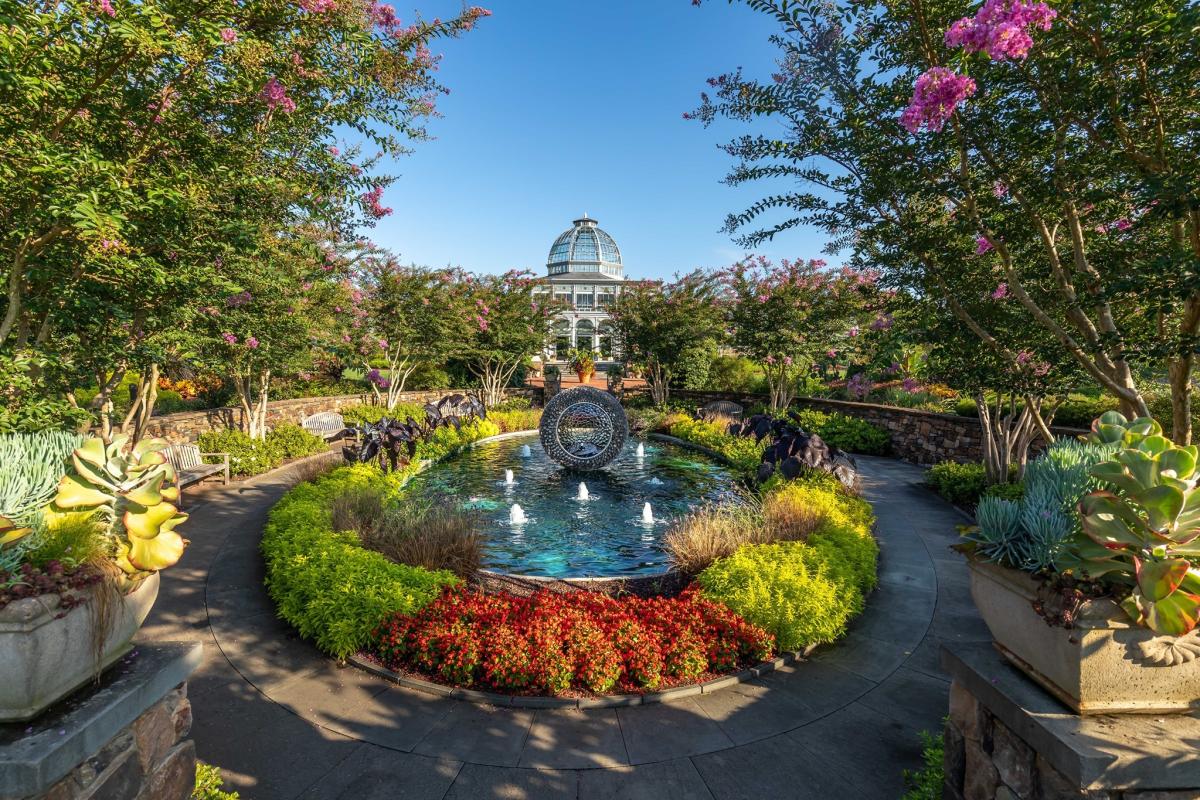 Open Wed-Sun, 9 am-5 pm, with extended hours on Thursdays and Fridays. The Children's Garden is open, with restrictions in high-touch areas, and the Garden is currently featuring a new exhibit Wind, Waves & Light. Take a virtual field trip or settle in for story time on the garden's Kids Learning site.
Maggie Walker National Historic Site
Maggie Lena Walker devoted her life to civil rights advancement, economic empowerment, and educational opportunities for Jim Crow-era African Americans and women. As a bank president, newspaper editor, and fraternal leader, Walker served as an inspiration of pride and progress. Today, Walker's home is preserved as a tribute to her enduring legacy of vision, courage, and determination. Check website for hours. Online resources to learn more about Mrs. Walker can be found here.
Maymont, a 100-acre historic estate and park, is safely welcoming guests to the newly-renovated Robins Nature Center. The 29,000-square-foot attraction is the largest facility of its kind in central Virginia and holds close to 30,000 gallons of aquaria showcasing animals of the James River and Chesapeake Bay. A wealth of educational opportunities, the park can also be explored via the Maymont Farm, the African American Voices exhibit, Japanese and Italian gardens and an abundance of Virginia Wildlife. Maymont also offers online resources to delight, educate and inspire from home. Special events such as Mutts at Maymont can be found here. Grounds & Gardens open daily 10 am-5 pm; Farm & Wildlife Habitats open daily 10 am-5 pm; Robins Nature Center open Tues-Sun 10 am-5 pm.
Open Tues-Sat 10 am-5 pm, Sun 11 am-5 pm. The Richmond Poe Museum houses and displays the largest museum collection of Poe Memorabilia in the world. The website is a treasure trove of Poe information and includes sections for both students and educators. And because no one understands loneliness or isolation quite like Poe did, the Poe Museum has launched Poe's Pandemic Playlist, featuring readings, explorations of the museum, artifact tales and more!
Open Mon-Sat, 9:30 am-5 pm. The Metro Richmond Zoo is excited to announce the birth of a female pygmy hippo! The pygmy hippo is a rare, endangered species native to West Africa. Help welcome her into the world and get face-to-face with her other animal friends. 
Discover the history of America's first coal miners! One of the first major industrial sites in the United States became a 44-acre preserve when Mid-Lothian Mines Park opened in 2004. The cut stone ruins of the mines surrounded by the beautiful woodland testifies to the courage, innovation and sacrifice of those who started the U.S. Industrial Revolution. The park is free and open to the public 6:00AM to 8:30PM.
Mise En Place cooking school is bringing their classes into your home. They provide a Zoom link, grocery list, and instructions prior to the class. Just sign on and cook with your friends alongside chef Christine Wansleben.
Richmond Symphony School of Music
In October, Richmond Symphony will launch Symphony School of Music (RSSoM) music education programs in a digital format. This community music school will provide a broad range of programming where all styles and traditions of music are valued, respected, and pursued with dedication, passion, and love.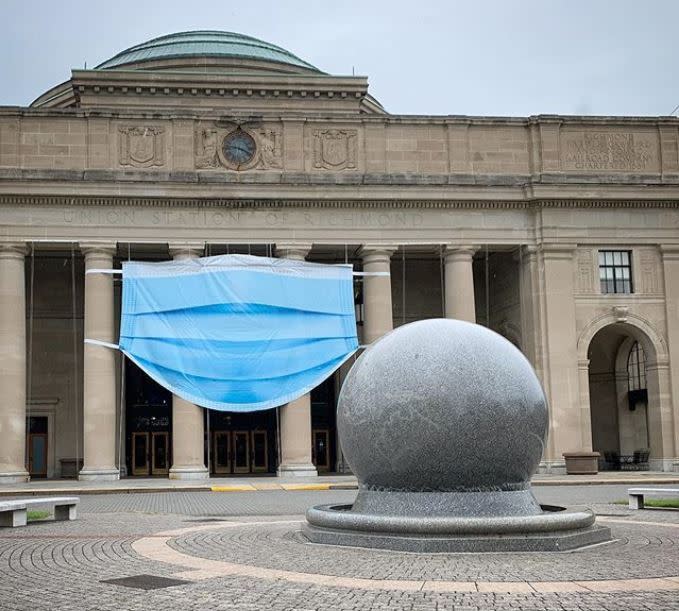 Open Wed-Sun, 9:30 am-5 pm. The Science Museum is excited to welcome visitors back into the building. In case you forget your mask, the giant mask ON the outside of the building is sure to remind you to run back to your car. Not ready to venture in? No problem. Check out the Learn section on the website for plenty of scientific fun.
The site where Patrick Henry gave his famous "Give me Liberty of Give me Death" speech is not yet open to the public but students can still hear the story of Patrick Henry and watch him give his famous speech from inside the room where it happened. Tune in online and be on the lookout for additional virtual events. Virtual event details here.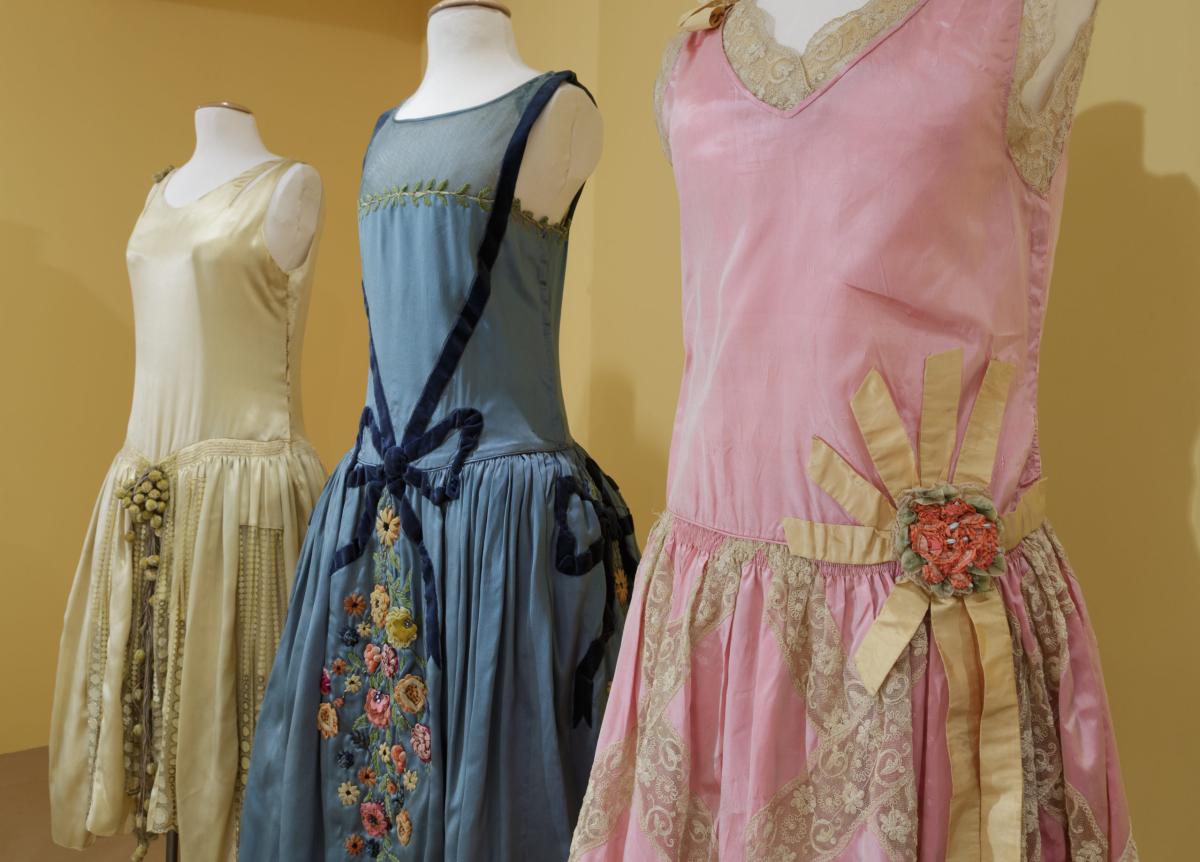 Open Tues-Sun 10 am-5 pm. The current featured exhibit Ain't Misbehavin' celebrates the 100th anniversary of the Roaring Twenties. The Valentine invites kids to submit their stories about what their lives have been like this year. Stories, journals, drawings and pictures created by kids today will tell future generations about how life in the Richmond Region changed during the Spring of 2020. Virtual Valentine offers workbooks and lesson plans for students, online exhibitions, and video tours. Additionally, The Valentine offers Richmond Stories Radio Show & Podcast. Richmond Stories uses conversations with change-makers, advocates, leaders and residents to explore the past, present and future of this (very) complicated place we call home. Take a listen here. The Valentine is also now offering self-guided Richmond History Tours! You can choose from the Capitol Square Walking Tour (with optional bingo cards for kids), the Richmond Cemeteries Driving Tour, the Murals of Jackson Ward Walking Tour and the Oregon Hill Walking Tour. Tours can be done at your own pace. Route details, directions and the history of the specific sites along the way are included.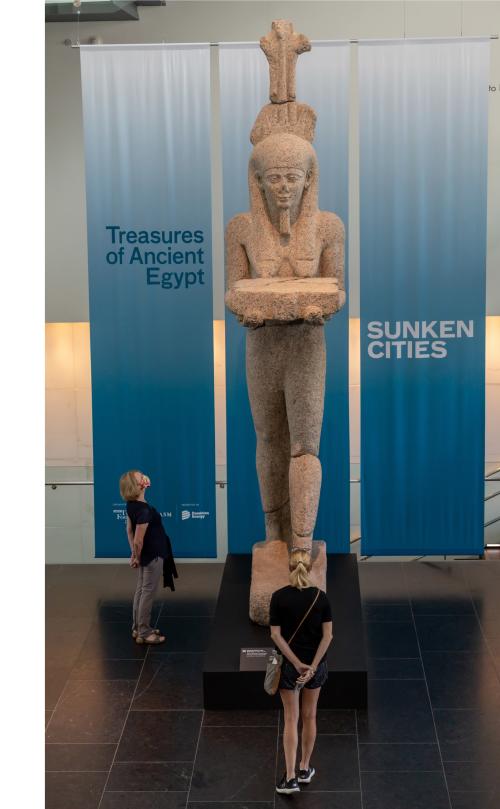 Virginia Museum of Fine Arts
Open 10 am-5 pm daily with extended hours Wednesday, Thursday, and Friday until 9 pm. Explore works of art from almost every major world culture spanning 6,000 years and view an exciting new exhibit Treasures of Ancient Egypt: Sunken Cities. VMFA at Home offers a closer look at art, ideas for making your own art, and printable themed activity guides. The neighboring sculpture garden offers some fresh-air fun.
Virginia Museum of History & Culture
Open daily 10 am-5 pm. Current exhibits include Agents of Change: Female Activism in Virginia from Women's Suffrage to Today and Coming Out: Affecting Change. The VMHC also provides engaging learning resources, educational online tools, and meaningful multimedia content for educators, students, and history lovers of all ages here. In addition, VMHC offers HistoryConnects distance learning programs: live, interactive videoconferences centered on in-depth investigations of primary sources.