The leaves have started changing colors, pumpkin spice flavored everything is in season, and Halloween is almost here! While picking out pumpkins, dressing up in costumes, and handing out candy are definitely tons of fun, some of us thrill-seekers also look forward to haunted houses and frightful sights that will make us jump out of our skin! There's certainly no shortage of frightful fun to be found in the Richmond Region in October! We've compiled a list of some seriously spine-tingling experiences! Check them out and come get your fright on! 

The bloodcurdling horror and nightmarish madness of Halloween Haunt features ghastly creatures emerging from the darkness, highly-intense and bone-chilling attractions and some of the most hair-raising rides on the planet! Are you brave enough to venture through haunted mazes, terrifying scare zones or sit in the fright zone at the thrilling shows? Over 400 monsters will descend upon the park each night of Haunt this fall. This annual scare-fest at Kings Dominion is sure to give you the fright of your life! The frightful fun will last all night long as you scream with your friends on your favorite thrill rides while fog and darkness blanket the park. Don't just take our word for it. Halloween Haunt was named one of "10 Theme Parks Where You Should Be Celebrating Halloween" according to USA Today/10Best. Can't argue with that! What are you waiting for? Scare seekers are welcome at the park on Friday, Saturday, and Sunday evenings through November 2nd.

Creepy Hollow Scream Park
14437 Stone Horse Creek Road, Glen Allen, VA 23059
As if the name doesn't already say it all, Creepy Hollow Scream Park is an intense adventure filled with spooky scenery, incredible illusions and scary surprises that will make you scream (obviously)! For starters, you'll be left at the edge of Scream Forest on foot with nothing between you and the creatures of the night. Deep within the forest, you will experience the horrors of Dr. Ulysses S. Farrington's experiments and witness what has become of those not fortunate enough to escape from the doctor's clutches. If you manage to survive the terrifying forest monsters, you'll find yourself entering Axl's Fun House, a swirling maze of clowns, mysterious oddities and nightmares. Got goosebumps yet? Creepy Hollow Scream Park is open select nights in October.

Get ready for a frightfully fun evening at Blood Lake Haunted Trail, a twisted, cruel and unusual scream complex! Find your way through the deep, dark haunted trails as Windy Hill Sports Complex comes alive, with the sound of screaming! Beware! the Vine-Traps have stocked the woods with a few of their favorite things - undead things! Take on two terrifying trails and if you come out alive, you can enjoy the Ghoulish Garden of Lights. Do you have what it takes?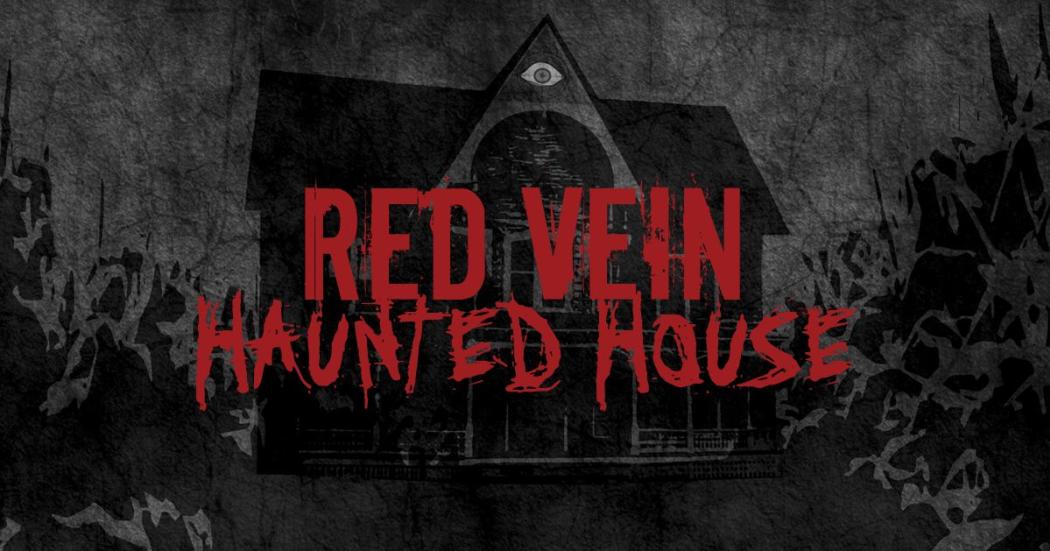 This haunted attraction has been bringing frightful fun to Hanover Vegetable Farm since 2016. Experience a history long forgotten and recently unearthed in the cornfield surrounding Providence House. Witness firsthand the ancient evil inhabiting the grounds and savage creatures protecting their coven. RED VEIN Haunted House combines an immersive storyline, realistic sets, and extreme scares to give you a spine-tingling experience. Open select nights in October.

Terror on the Farm is no joke! Run for your life through the frighteningly eerie Booger Woods. Then get ready to scream your heads off at Blackout, The Swamp, and Clown Town. Open select evenings in October.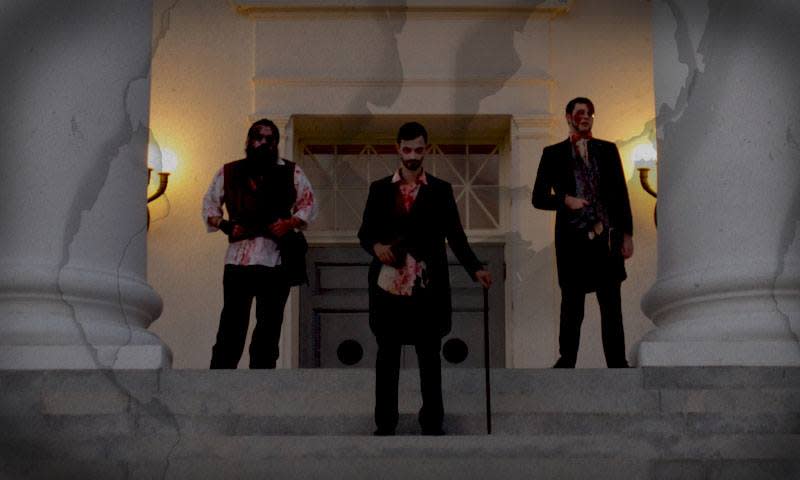 Ghost Tours of Downtown Richmond
Join Eerie Nights or Haunts of Richmond for a spooky ghost tour on foot to some of Richmond's historic and haunted sites. (Photo credit: Eerie Nights Ghost Tour)
Scared yet? Please note that most of the haunted experiences shared above are not appropriate for children or the faint of heart. Looking for fall family fun that's appropriate for everyone, including little ones who aren't quite ready to face scary monsters just yet? We've got plenty of that, too! Check out our Richmond Fall Festival & Event Guide blog post.