Are you working from home and following CDC guidelines for social distancing, but also wondering how to stay balanced while we ride out the COVID-19 pandemic with minimal human contact? We totally feel you. So, we put together some ideas to help you beat the boredom and de-stress, while also maintaining proper social distance.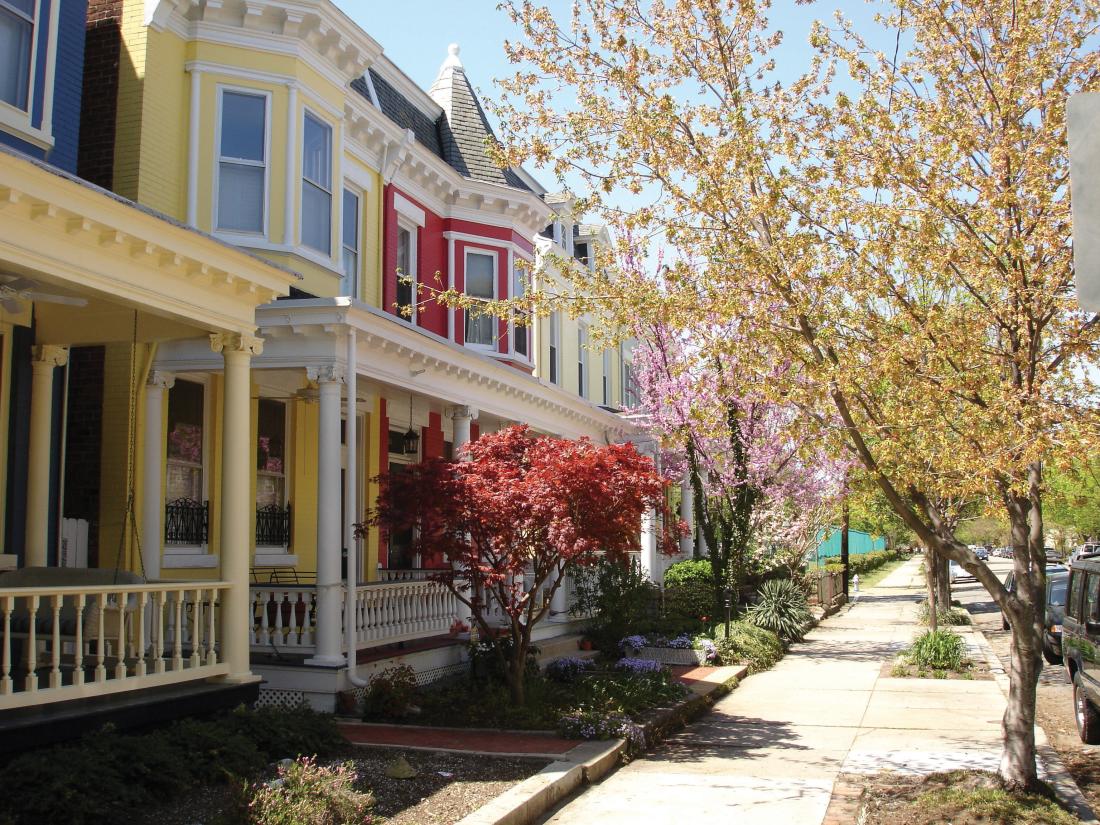 Go for a scenic stroll
Get outside and soak up some sunshine and fresh air with a walk through the Fan District, Historic Church Hill, or any of our charming neighborhoods. Explore the Italian and Japanese Gardens at Maymont (the mansion is closed, but the grounds are open). Walk the Low Line. Stroll across the T. Tyler Potterfield Bridge. Jog around Brown's Island and Belle Isle. Go geocaching. We've also got tons of city, county, and state parks where you have plenty of room to walk or run around while maintaining a safe social distance from others. Check out our Richmond Region parks here.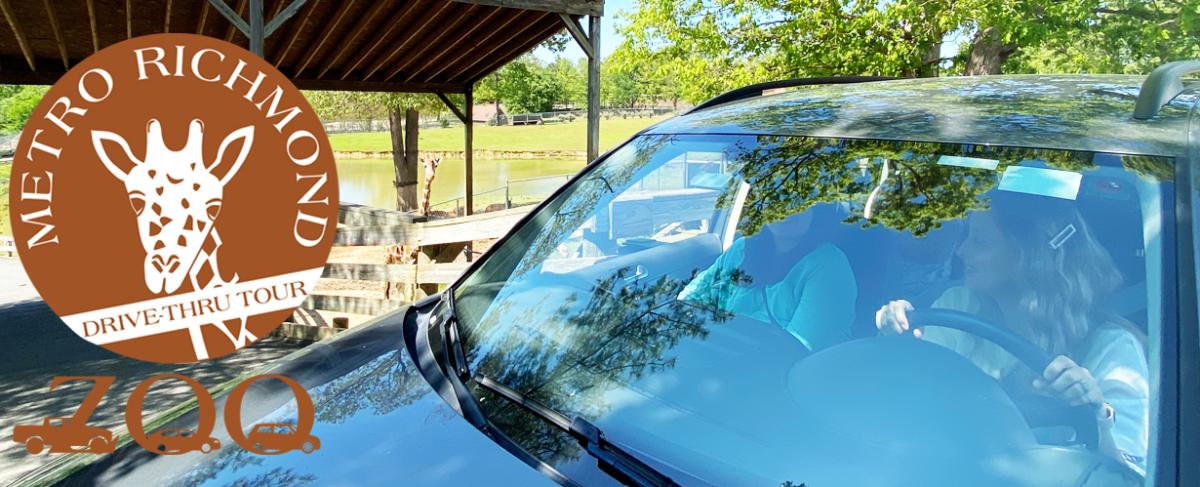 Take a Drive-Thru Tour to see cute animals at the Metro Richmond Zoo
The Metro Richmond Zoo is launching a temporary Drive-Thru Tour starting Thursday, May 7! 🦒🦍🐅 This is a great opportunity to get the kids out of the house, but let's be honest, "kids" of all ages will be excited to see the adorable animals! Learn more here.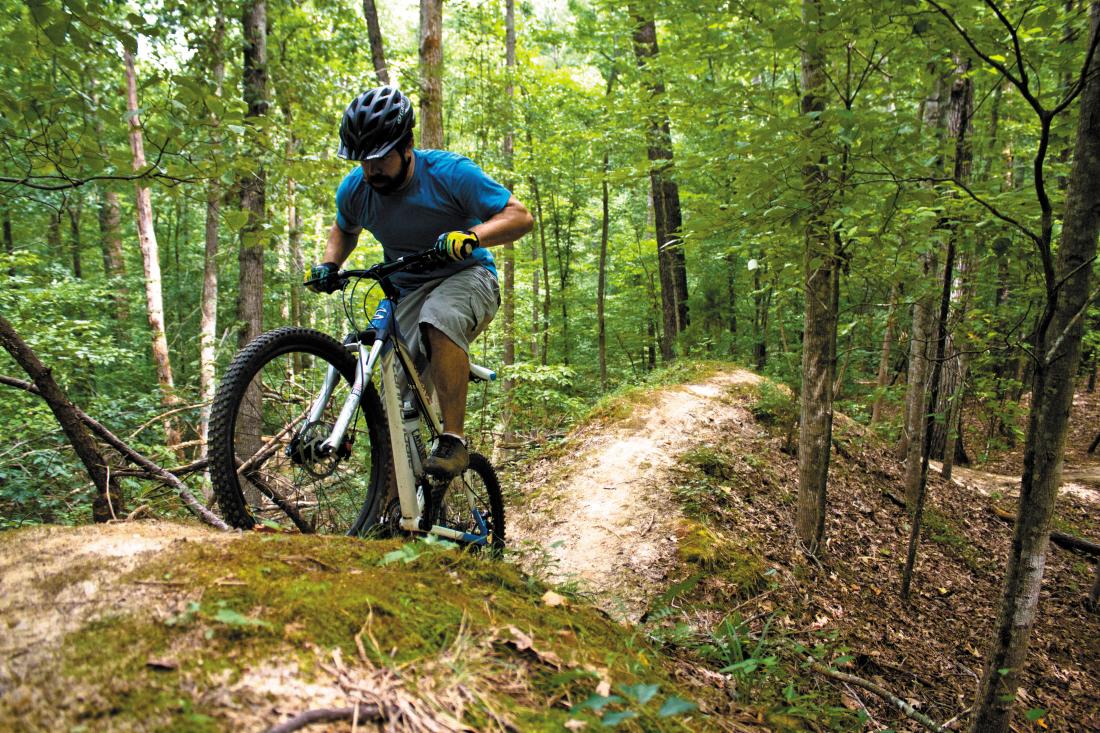 Pedal that pent-up energy
The Richmond region boasts some of the most diverse biking trail types available, so grab your bike and go! Inside the city limits, Richmond parks provide several miles of exciting, true single track. And a variety of other great trails are only a short drive to outlying recreation areas. We've got Bell Built downhill and flow tracks for mountain bikers at Pocahontas State Park. The Virginia Capital Trail connects the Commonwealth's past and present capitals of Jamestown and Richmond along the scenic Route 5 corridor. The Trail traverses approximately 52 miles alongside some of Virginia's most beautiful and historic sites on one of the first inland routes in North America. Check out the trails here.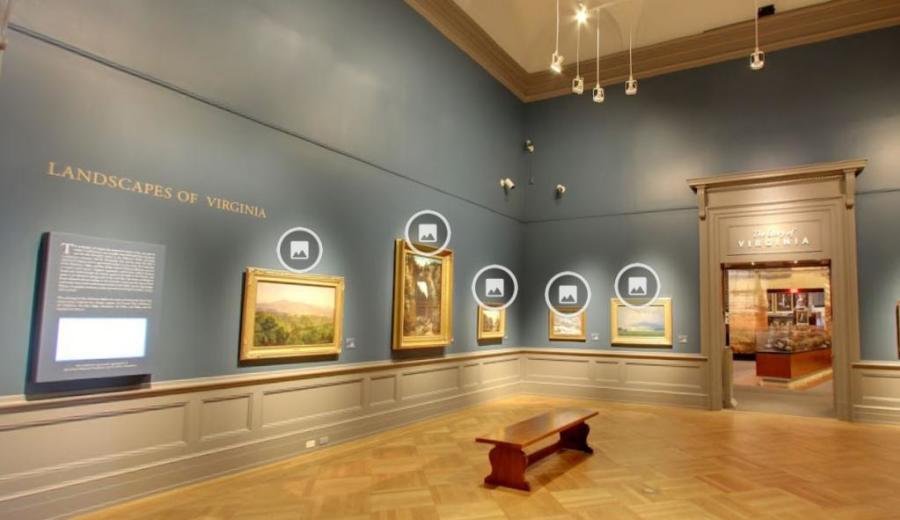 Take a Virtual Tour of Richmond Region Attractions
Chances are, you're already spending plenty of time online right now, so why not take this opportunity to learn or see something new? While most of our Richmond Region attractions are currently closed to the public, many are offering virtual tours, videos, and other online resources. Check out our virtual experiences blog post to access these activities from the comfort of your couch.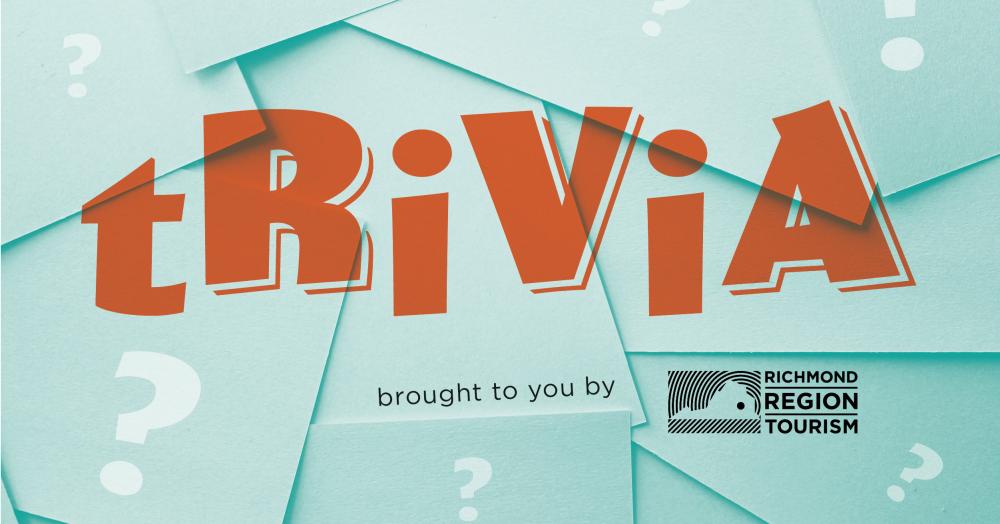 Test your knowledge with tRiViA
How well do you know the Richmond region? Test your knowledge on a weekly basis with tRiViA! (Fair warning: We didn't make it easy). You might even win a prize supporting a Richmond region business or organization. As we wait for local businesses and attractions to re-open, we hope tRiViA will bring you a little joy and serve as a reminder of all the things that make our region unique and welcoming.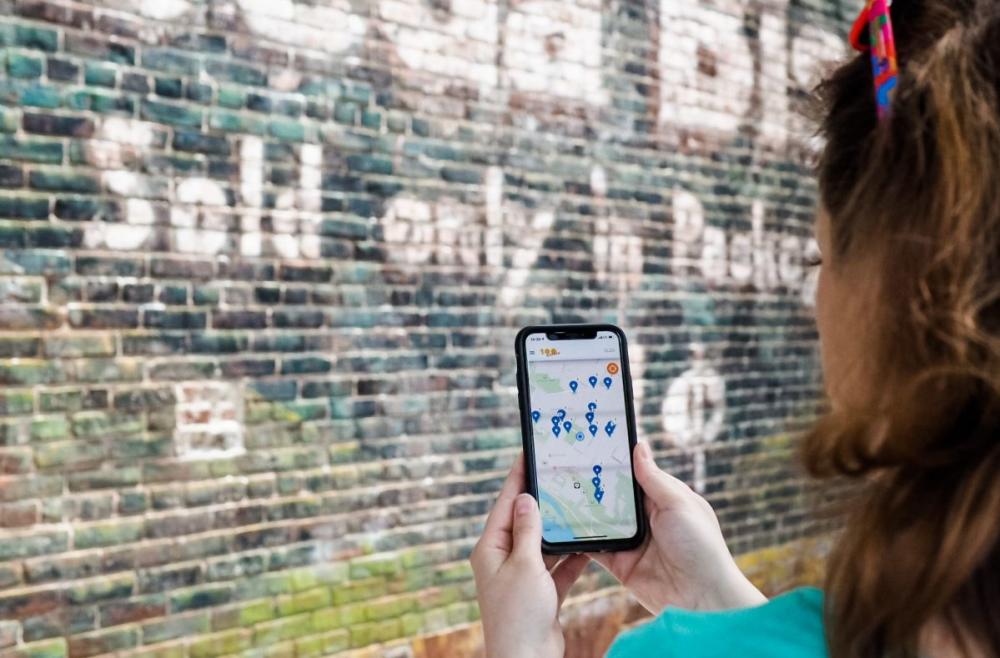 Go on a Richmond Scavenger Hunt
River City Food Tours is now offering neighborhood scavenger hunts! Get some fresh air, stretch your legs, and learn a few neat things about RVA neighborhoods. Each hunt provides several hours of outdoor entertainment and includes a mix of well-known and little-known points of interest.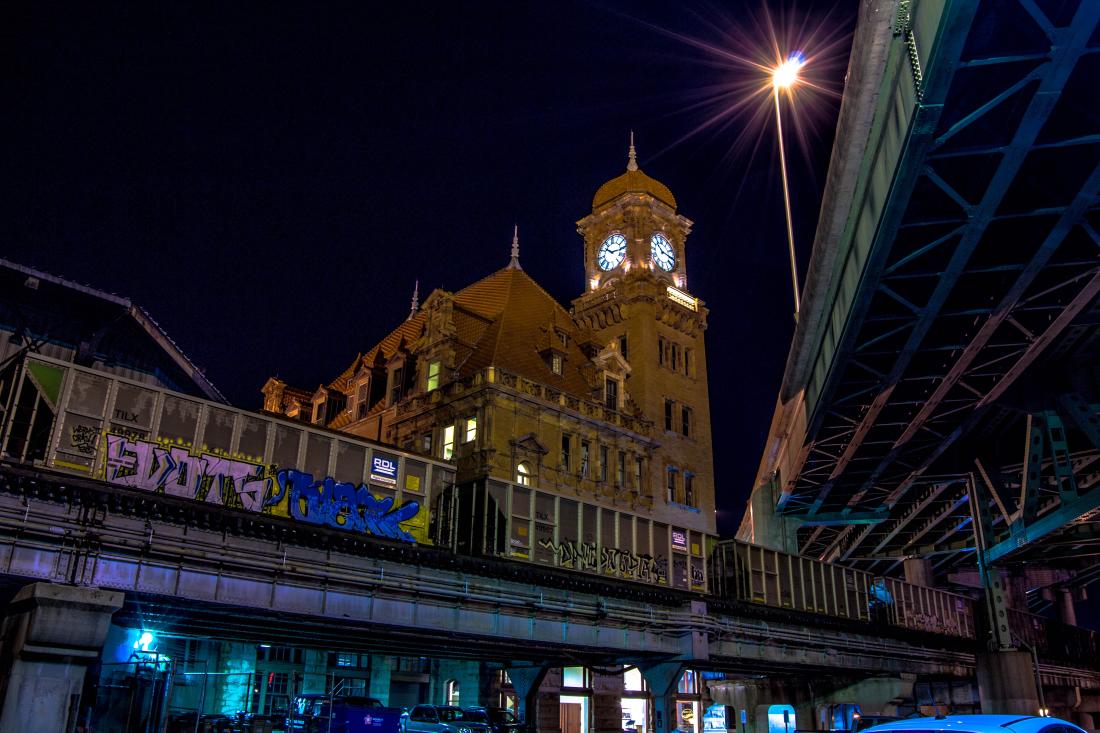 Curate your own architectural driving tour
Main Street Station. The Virginia State Capitol. Old City Hall. Fan District row houses. The Markel Building (you know, the one that looks like a spaceship near Willow Lawn). Altria Theater. The Hippodrome. The Science Museum of Virginia. We could go on and on and on. Hop in the car with your immediate family and go for a driving tour of our architectural sites. Get out of the house and off your devices while taking in some stunning architectural views! Need more ideas? Check out our latest Unique RVA video on Instagram!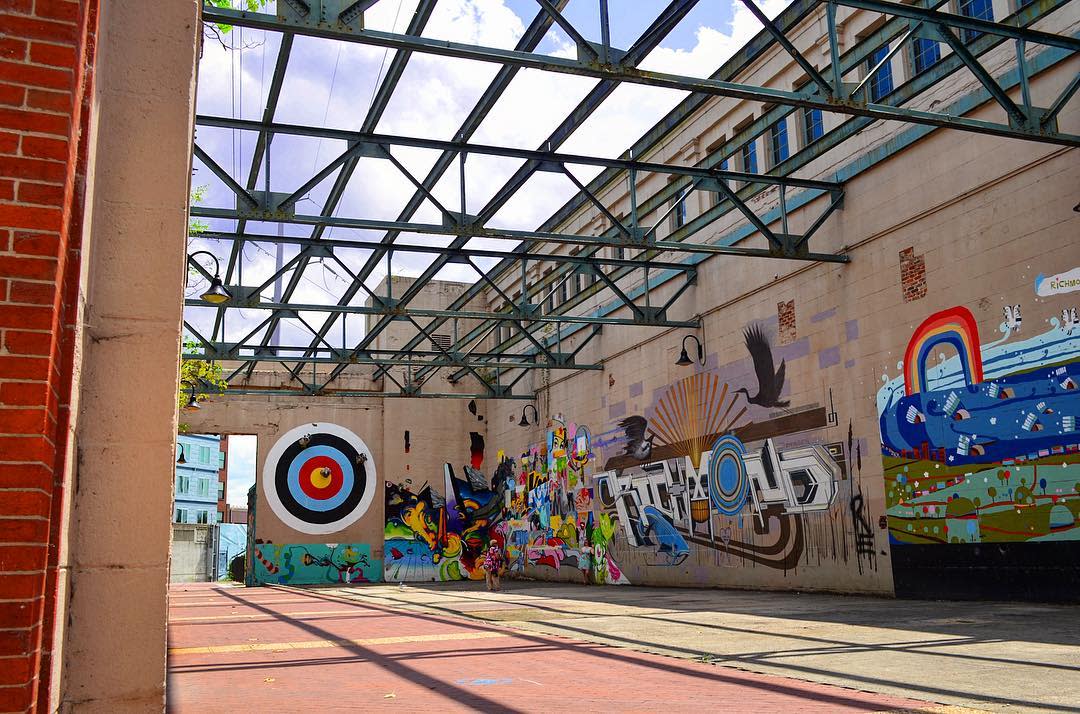 Spy for street art
Richmond is a living canvas with many walls throughout the region painted by local and international artists. Home to over 100 murals (and counting!), RVA has become a favorite destination for street art enthusiasts. Go for a street art scouting walk or drive and stop to pose for selfies with your favorite murals! Need help finding them? This Google map created by a local Richmonder should help.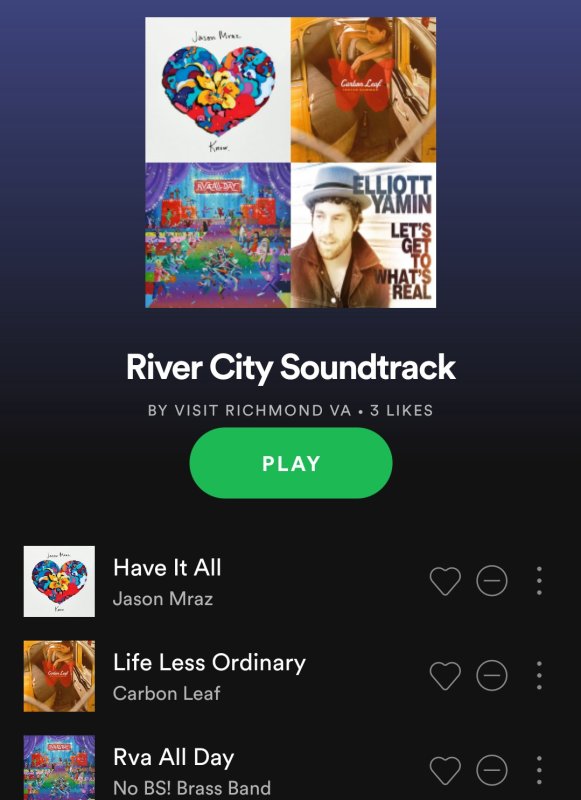 Listen to the River City Soundtrack
Bummed that your favorite RVA artist had to cancel their upcoming show? We totally feel ya. Keep the Richmond music scene vibes going by listening to our River City Soundtrack playlist on Spotify.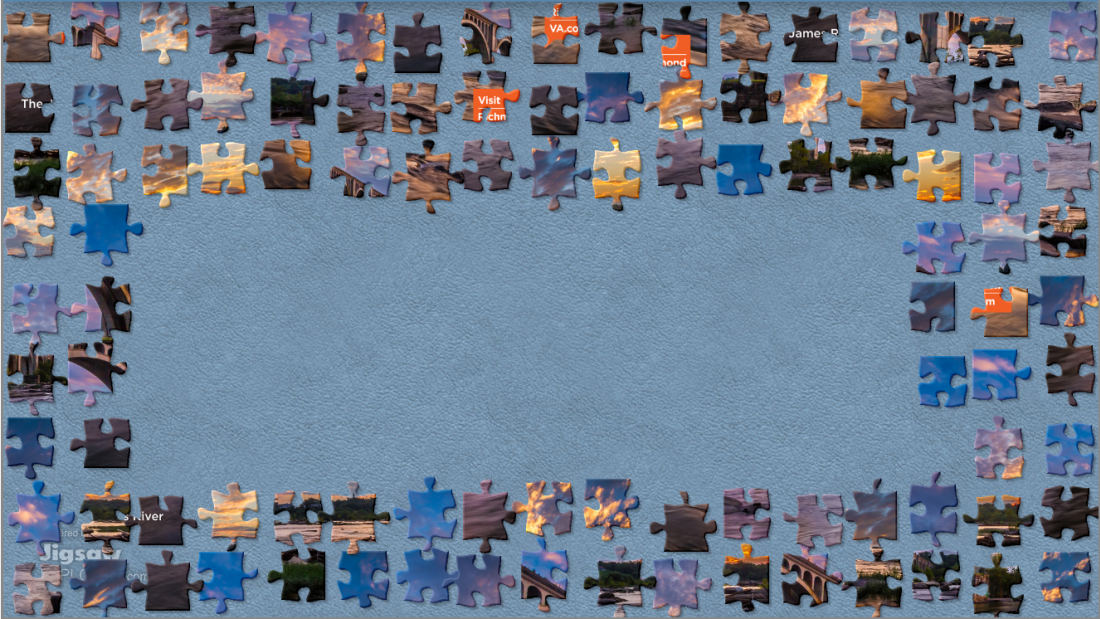 Pass the time with a puzzle
There's a lot we don't know right now. We're all a little, well… PUZZLED! Make it official. Get your puzzle on with these digital scrambles of the Richmond Region.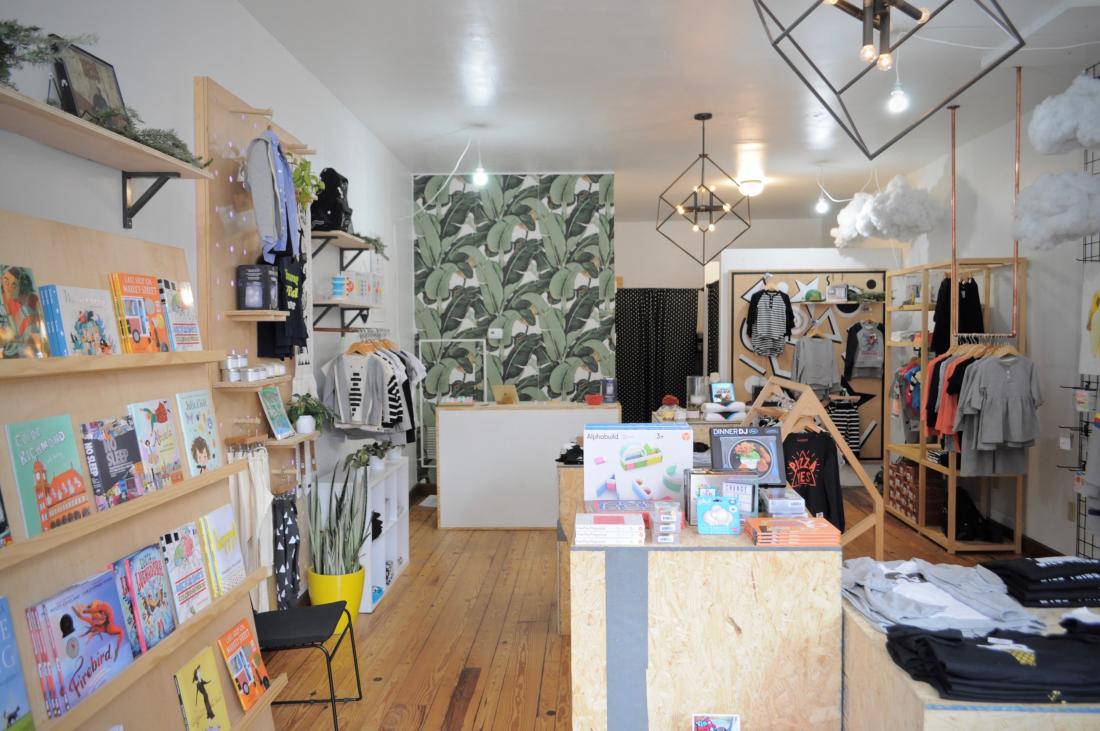 Support our local businesses
This is an especially tough time for our local shops and restaurants. While many have closed their storefronts and dining rooms to the public, there are other ways you can still support them. Order food for take-out/delivery, buy gift cards for future use, or order gifts and other local wares online. Our friends at RVAHub have a list of updates from local businesses.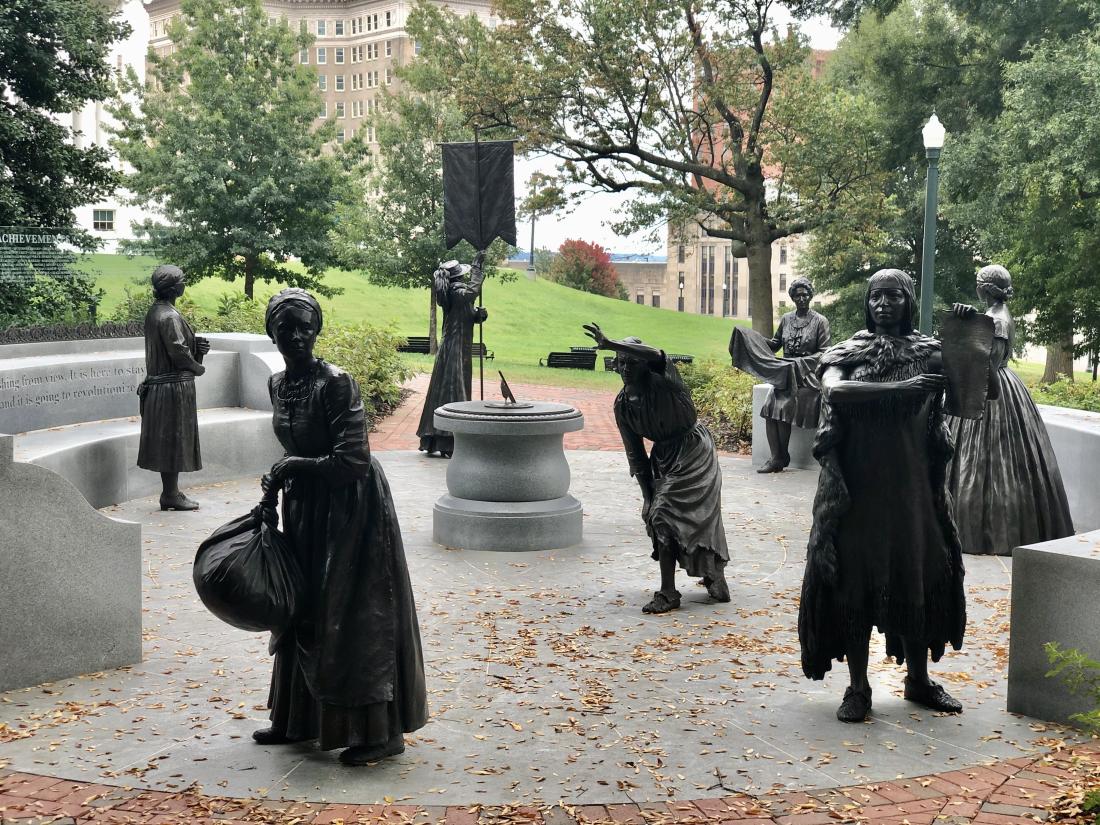 Visit statues celebrating Virginia women
Pay a visit to the Virginia Women's Monument: Voices from the Garden at Capitol Square. If you have kids, take this opportunity to teach them about the women depicted in the statues and why they are important to our Virginia story. Then, head up to Broad Street and stop to see the Maggie L. Walker statue in Jackson Ward. Talk about how she was the first African American woman in the United States to found a bank. As a leader her successes and vision offered tangible improvements in the way of life for African Americans and women. Then when you get home, expand upon your visit with some more research about these leading Virginia ladies. (Photo credit Abby Nurnberger)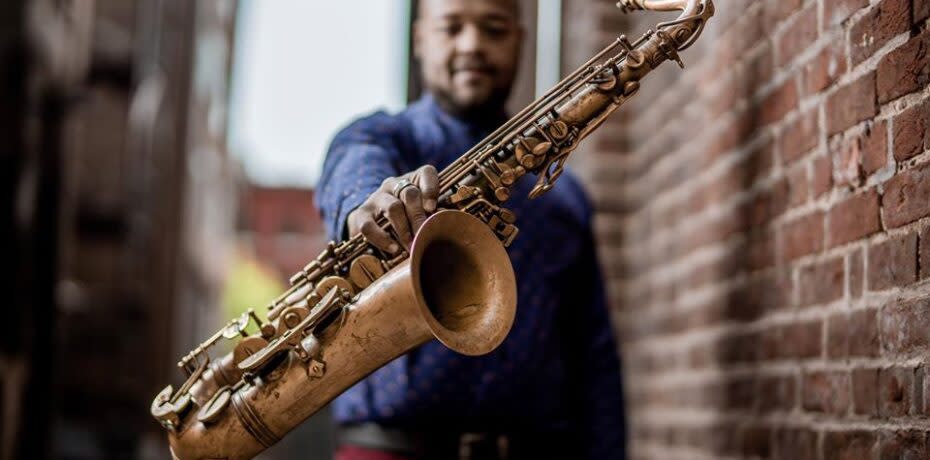 Tune in to Richmond Grid's Virtual Happy Hour House Show Series
Back in March, Richmond Grid started hosting a Virtual Happy Hour House Show Series with some of Richmond's favorite local artists to show us that you can't cancel community. You can't cancel connection. And you certainly can't cancel the music that brings us closer to one another, despite physical distance. So pour yourself a local beverage and tune in as the likes of Saw Black, Prabir, Marcus Tenney, Kenneka Cook, Eddie Prendergast, Regan Sprenkle, Paulo Franco, Høly River, and more take over Richmond Grid's Facebook and Instagram accounts for a live performance. (Photo credit: Kai Eason/Richmond Grid)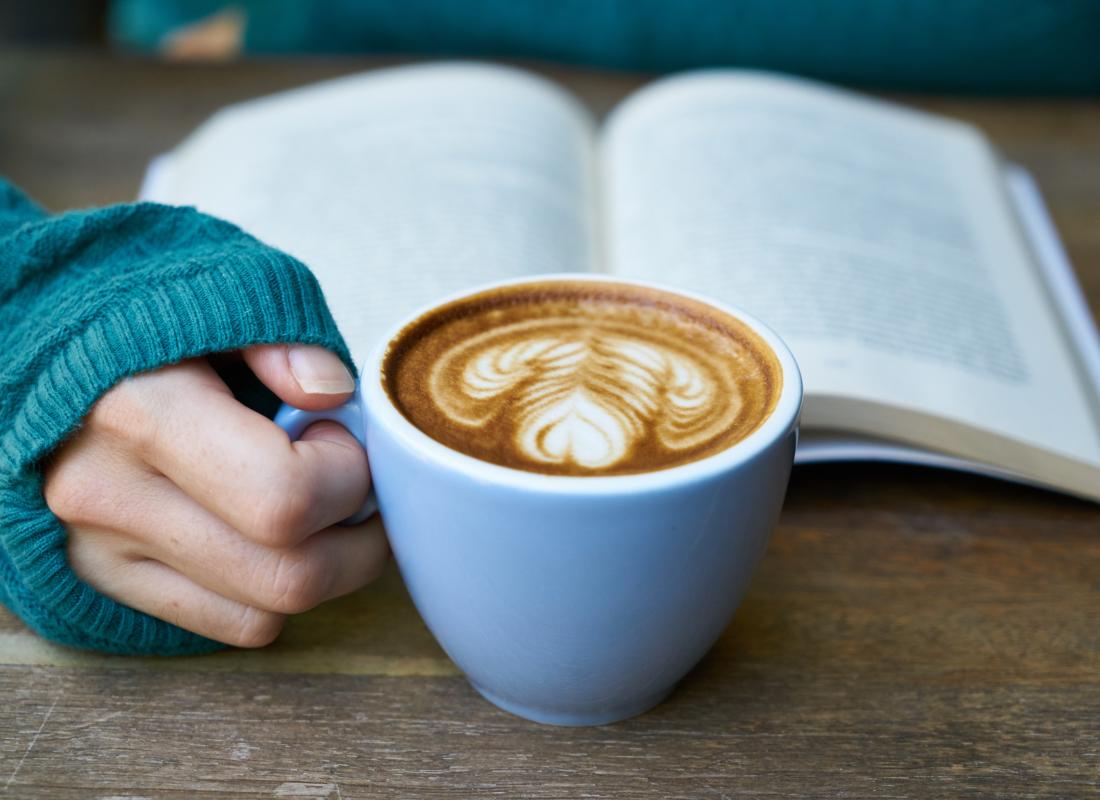 Kick back with a book by a local author
From Edgar Allan Poe to Tom Wolfe and David Baldacci to Patricia Cornwell, we've got quite the repertoire of authors who call or once called Richmond home. Spend your downtime curling up with a warm beverage and a good book by a local author. If you're home with kiddos and trying to keep them entertained all day, we recommend reading "Slay Like a Mother" by Katherine Wintsch when you get a break (or after they go to bed) to remind yourself what an amazing job you're doing!
(Claire Danes as Carrie Mathison in HOMELAND (Season 7, Episode 03). - Photo: Antony Platt/SHOWTIME)
Wind down with a movie or TV show that was filmed in the Richmond Region
Okay, you've finished your work-from-home and/or learn-from-home responsibilities, gone for your 3rd walk, had a delicious homemade or takeout dinner and are ready to settle in for the evening. We recommend watching, or re-discovering these entertaining "filmed-in-the-Richmond Region" shows and movies, most of which are available for streaming. For a complete list, click here.
TV shows:
The Walking Dead
Homeland
TURN (Washington's Spies)
Mercy Street
We know things feel scary and uncertain right now, but we're all in this together. Hang in there, stay safe, and try to find some sunshine in the days ahead. Hopefully our tips will keep you from going stir-crazy in the meantime.