The Richmond Region's breweries are starting to buzz with hops aficionados hanging on the patios and eagerly waiting in line for special releases. Between birthdays and collaborations and rereleases of summer favorites there's a lot to like about Spring/SummeRVA Beers in the Richmond Region.
Virginia's oldest craft brewery is officially old enough to buy you a beer. They're celebrating their 21st anniversary this weekend! This family-friendly event will be held Saturday 2:00-9:00 p.m. at the brewery in Manchester. Admission is $20 and includes a commemorative anniversary cup, two beer tickets, live music and entertainment.
Legend will also release a summer seasonal, Z Dam Ale, that celebrates the James River and Legend's friends at the James River Outdoors Coalition. Z Dam evokes an acute zestiness driven by a balance of late kettle hops and the addition of ginger, orange, and lime in the boil.
COTU's Homefront IPA will be released at the brewery Memorial Day weekend, May 23.  It will be available in cans starting the week of May 10, with 100% of proceeds donated to Soldier's Angels.
Anniversaries abound! Triple Crossing is celebrating their first year this weekend with food trucks, music and, naturally, beer. They're also releasing Nectar and Knife DIPA (Bottle and Draft) and a first Anniversary Ale - Saison Brett (Bottle). Triple Crossing will release a collaboration with the Poe Museum, the Black Cat IPA, April 18.
Hardywood has a busy spring/summer season. This month, April 25 to be exact, they'll release Walpurgisnacht, a smoked Maibock, which premieres a new series of beers they are calling the 'Brewers & Artists Series.' These small batch beers allow the brewers to express their art in liquid form, and then partner with local artists to create the artwork for the beer. May 1 will see the rerelease of Capital Trail Pale Ale, just in time for the annual Cap2Cap ride on 5/9. They'll donate a portion of the proceeds of the sale of that beer to the Capital Trail Foundation. They've got releases going strong through the month of June. Glue yourself to their web site to keep track!
Take in Llickinghole's summer releases in the bucolic setting of their farm: Saturday, June 6th: Bourbon Barrel Tripel; Saturday, June 20th: Rosemary Saison;  Saturday, July 4th: Nonesuch Double IPA; Saturday, July 18th: Batchelor's Delight (Rum Barrel Belgian Quad).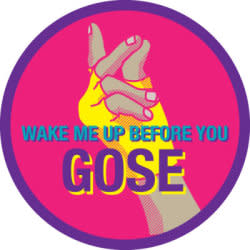 Strangeways is rereleasing Wake Me Up Before You Gose, a lighthearted look at a Germanic sour that does a jitterbug into your brain with the exertion of both Lactobacillus and Brettanomyces. The lemony tartness alongside hand-harvested fleur de sel (French sea salt), coriander, and ginger will put the boom-boom into your heart.
Ardent will rerelease Honey Ginger, a deep gold-colored ale. The medium- to high-carbonation level enhances the fresh ginger in the aroma. The malt backbone supports the sweetness of the locally-sourced honey and the spiciness of the ginger. 
Blue Bee is releasing the Compleat Cyder Saturday, May 2 with live music and food 12-7 p.m. at the cidery. This collaboration with the Virginia Historical Society is based on a cider recipe published in 1742 in "The Compleat Housewife" cookbook. It's Blue Bee's first in-barrel fermentation, featuring Albemarle Pippin apples, South Carolina raisins and a touch of sugar, all as directed by the recipe.
Extra Billy's, Richmond's only barbecue and brewery combo, will be releasing My Only Weiss, a German Hefe, and ForeCzech, a Czech Pilsner in the next few weeks.