After the past year, has the word "open" ever sounded so sweet? Open doors, open air, open hearts and minds. Sums up summer in the Richmond region! Museums and attractions are featuring exciting new exhibits and experiences. Outdoor markets and neighborhood hangs are bringing people back together. Head out to a market and in for an exhibit… or vice versa. The Richmond region has the indoor/outdoor combo you crave and we're ready to welcome you with open arms.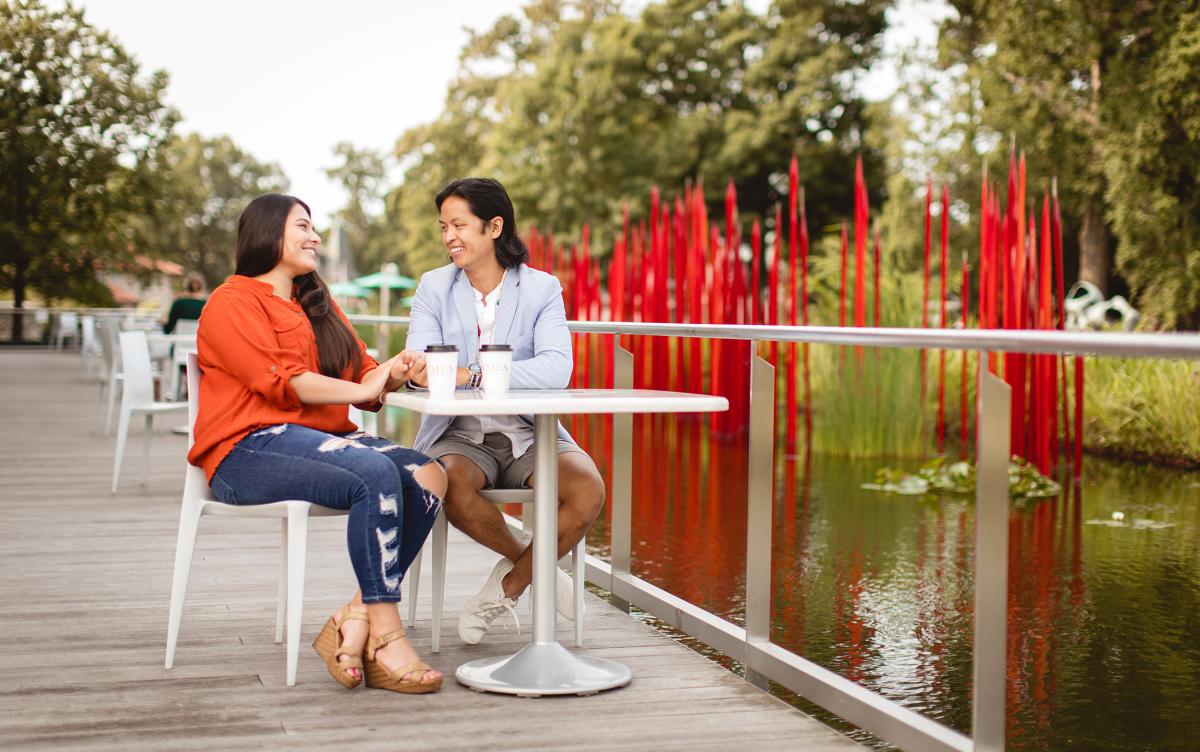 NEW EXHIBITS & EXPERIENCES
Virginia Museum of History & Culture Reopening
The Virginia Museum of History & Culture, the oldest cultural organization in the Commonwealth of Virginia, dating to 1831, reopened July 1, 2021, amidst a renovation. Home to a collection of more than nine million historical items, VMHC has opened a limited number of galleries this summer. Through a partnership with the Black History Museum and Cultural Center of Virginia, the Partners in History exhibition will showcase a select group of objects that help tell a more complete history of Virginia. The capABLE Project display within VMHC's Story of Virginia exhibit features the remarkable stories of young adults with diverse abilities, demonstrating how our entire community thrives when the disability community is included.
Virginia Museum of Fine Arts: The Dirty South: Contemporary Art, Material Culture, and the Sonic Impulse
Through September 6, 2021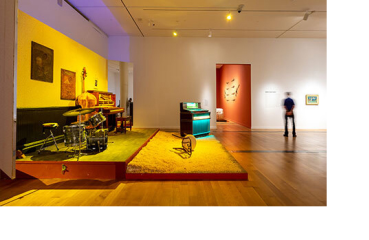 The Dirty South exhibit investigates the aesthetic impulses of early 20th-century Black culture, chronicling the pervasive audio and visual parallels that have shaped the contemporary landscape, while looking deeply into the frameworks of landscape, religion, and the Black body. The groundbreaking exhibition explores the legacy of traditional southern aesthetics in contemporary culture and features multiple generations of artists working in a variety of genres.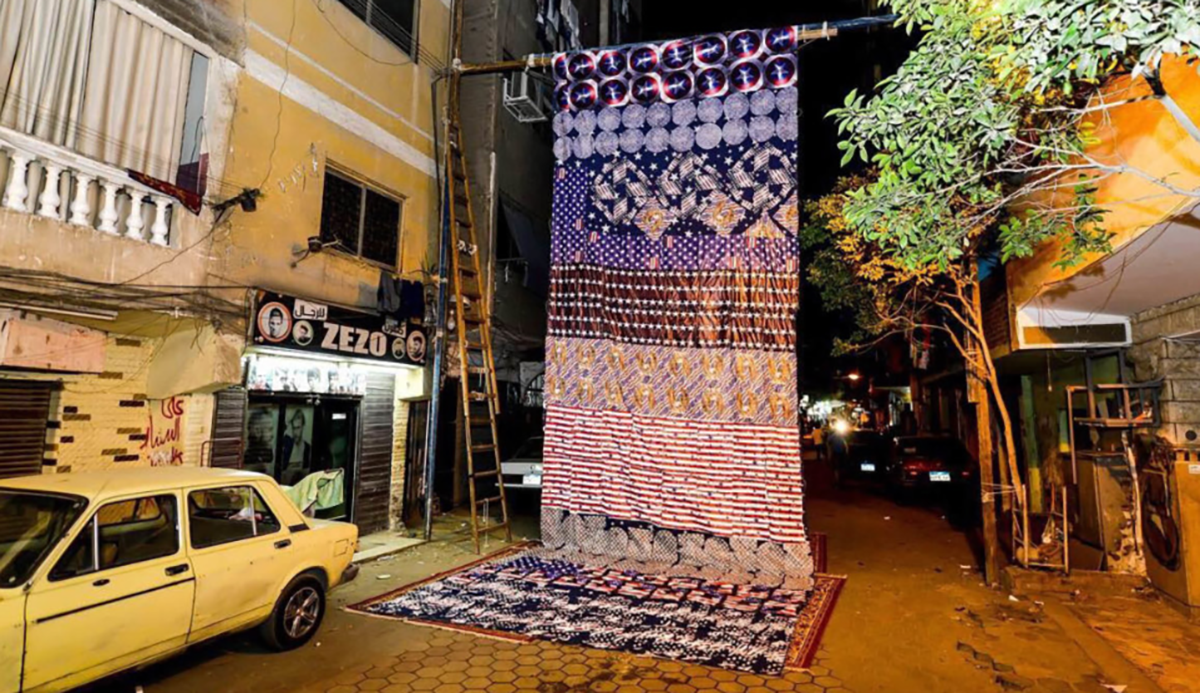 Institute for Contemporary Art: Ibrahim Ahmed: It Will Always Come Back To You
July 23, 2021 – November 7, 2021
Twenty years after 9/11, how do pro-American images wield power in modern Middle Eastern cities? What American realities do those images conceal? In his first exhibition in the United States, Kuwaiti-born Egyptian artist Ibrahim Ahmed takes viewers on a journey through the experiences and ideas that have defined his family's migrations: the American dream; cultural dislocation; inherited notions of masculinity; and the power that simple objects have to tell alternative stories.
Science Museum of Virginia: Tyrannosaurs: Meet the Family Exhibit
Through October 3, 2021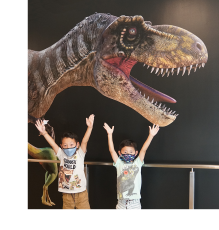 This new educational, family-friendly exhibit is a world's first in showcasing the newly revised tyrannosaur family tree. In this interactive, multimedia exhibition, participants will learn all about the world's most popular dinosaur, viewing a dramatic array of fossils and casts of tyrannosaur specimens, running for their lives in a thrilling virtual experience, hatching a dinosaur egg, learning about the links between dinosaurs and birds, and more.
Violins of Hope at the Virginia Holocaust Museum, Black History Museum and Virginia Museum of History and Culture
August 1, 2021 – October 31, 2021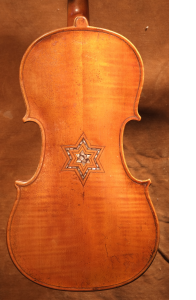 Violins of Hope features a selection of violins from a collection of more than sixty that survived the Holocaust and have been restored by violin maker Amnon Weinstein and his son, Avshalom, in Tel Aviv since the end of World War II. Each violin has its own story of resilience and survival. Together they remind us that no matter how diverse we may be, we share the desire to live with dignity, to be treated fairly and kindly, and to express ourselves freely. Violins from the collection will be on exhibit at three locations in Richmond; they will be played in concert; and their stories will be shared in lectures and various educational programs. The Richmond Symphony also is partnering on this exhibit and will play some of the violins during a concert on Sept. 9. More information at violinsofhope.com.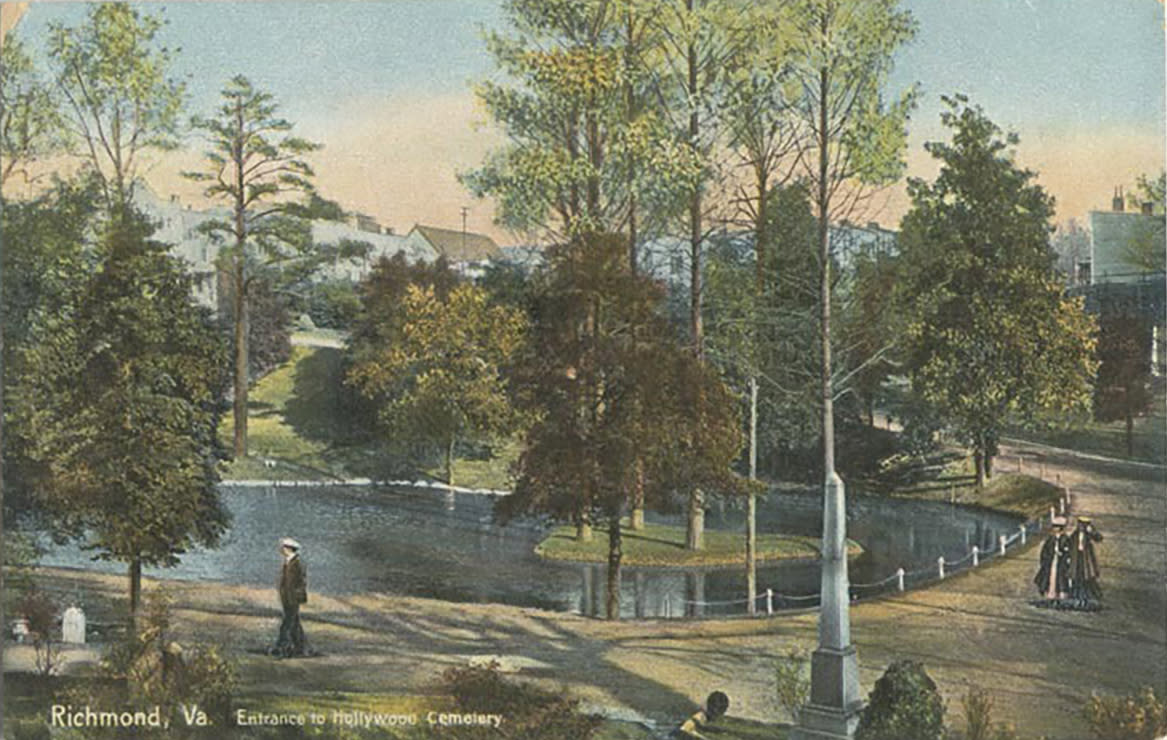 The Valentine: Breathing Places: Parks & Recreation in Richmond
Through January 30, 2022
Breathing Spaces explores the design, use and change of Richmond's carefully crafted parks, recreation areas and natural spaces. Over the last 170 years, the region has developed and maintained these greenspaces for some residents while limiting and denying access to others. The new exhibition explores this complex story while providing a window into the ongoing effects on residents today.
American Civil War Museum: NEW Civil War, Slavery & Emancipation TukTuk Tour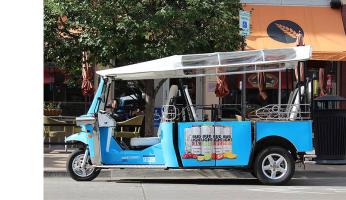 The American Civil War Museum explores the unparalleled significance the American Civil War holds to complexities faced today. The museum recently debuted Civil War, Slavery & Emancipation, a new TukTuk tour through downtown Richmond that shares insights into the events of the Civil War and the fall and burning of the city.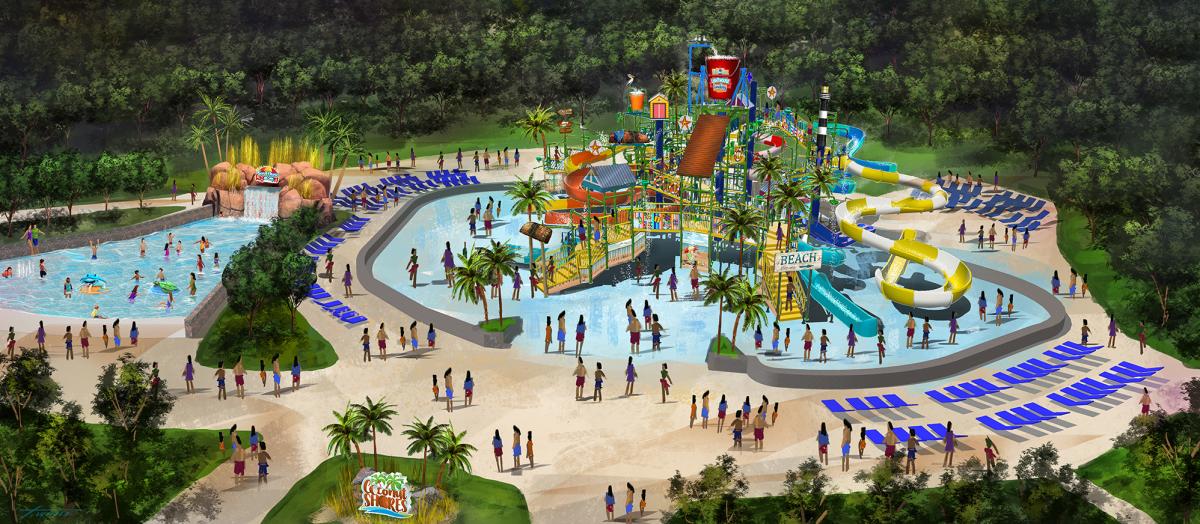 Kings Dominion & Soak City: Introducing Coconut Shores
Kings Dominion amusement park is bringing a tidal wave of fun this summer with the debut of Coconut Shores, a new area in their Soak City water park. Coconut Shores features three new additions to Soak City including Lighthouse Landing, Sand Dune Lagoon, and Beach Street. At Lighthouse Landing, guests can explore their way to the top of an interactive multi-level aqua play structure featuring over 200 elements, 8 twisting slides, two gigantic tipping buckets, and more. Kids can have a splash-tastic time at Sand Dune Lagoon, a 24" deep mini wave pool featuring 1-foot-tall waves and interactive splash elements. Beach Street is a brand-new dining experience including three different food trucks. 
MARKETS & NEIGHBORHOOD FESTIVITIES
Created as a venue for the Richmond region's African American farmers, growers, and creators to be seen and celebrated, the Black Farmers Market takes place on weekends through November at various locations throughout Richmond. Vendors sell a wide assortment of local fruits and vegetables, freshly baked breads, juices, jams, herbs, granola, flowers, plants and more. 
This pop-up market is held every other Friday evening and provides a way to support, celebrate and promote the visibility of Richmond's LGBTQ+/BIPOC makers, artists and small business owners. The market is produced by RACAB RVA, a collective of BIPOC and/or LGBTQ+ Richmond Creatives and Businesses that believe in and support Black Lives Matter, racial justice, support and affirm LGBTQ+ folx, and who have faced hardship since Covid-19.
Richmond Night Market
July 10, August 14, September 11, October 9 and November 13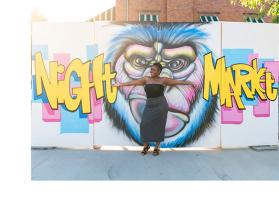 The Richmond Night Market, an open-air night market taking place every second Saturday of the month in Richmond's historic Shockoe Bottom neighborhood, provides a platform for artisans and small businesses to showcase their talent and products to the local community. Attendees can shop handmade designs including jewelry, clothing, accessories, artwork, home décor and more, while enjoying live music, family-friendly activities and tasty treats from food stalls and trucks provided by local restaurants.
This popular event takes place on the first Friday of the month when Richmond's many galleries on and around Broad Street in the city's Arts District open their doors and people fill the streets. Local restaurants and shops also remain open for business, along with pop-up venues, creating a festive atmosphere for browsing, sipping, nibbling and appreciating the city's creative culture and the talent of local and regional artists. Upcoming summer gallery walks are scheduled for July 2, August 6, and September 3. Updates can be found at @RVAFirstFridays.
Manchester Manifest
First Friday of the month
Manchester Manifest is a First Fridays community experience held in the Southside of RVA. Manchester Manifest combines art, music, vendors, food, drinks and more all outside in the Manchester community.