Valentine's Day can be stressful. If you're going to be in the Richmond Region over the holiday, take some stress off yourself by giving your date, or your commiserating pal(s), the best experience possible by booking one of these restaurants. Click the restaurant name to be taken directly to the Open Table page to book! These reservations are all for Saturday the 13th because who wants to drink a bunch of champagne on a Sunday night? These RVADine spots are available for Valentine's Day....for now:
Reservations Available: 8:15, 8:30
Newcomer Belle and James is a French-American eatery that looks like it belongs in a much bigger city. With sleek styling and amazing food, your date is going to be impressed. These seats won't last long, get them now!
Reservations Available: 9:00, 9:15
We shouldn't have to tell you why oysters are a good idea on Valentine's day (hint: they're an aphrodisiac.) Share a dozen old salts or Rappahannocks with your date.
Reservations Available: 8:45, 9:00
It might be too cold for one of the best dining views in the Richmond Region, the Boathouse's patio. But, this is Virginia and it might be warm enough to sit out side and watch the lights of the city twinkle in the distance. Either way, you're gonna win if you make a Boathouse reservation.
Reservations Available: 7:00, 7:15, 7:45
Broad Street is quickly becoming the place to be in Richmond with new restaurants, shops and hotels. Comfort seemed to know this before everybody else. Hit up this Richmond classic for all your southern favorites reimagined in a cozy space.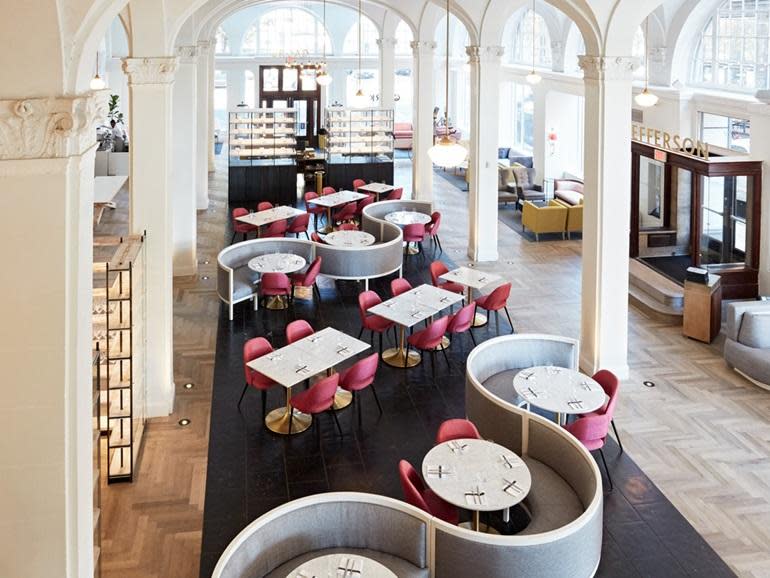 Reservations Available: 9:00, 9:30
Local, seasonal, artisanal and sexy. These are the words for Maple and Pine, in the lobby of Quirk Hotel. Sip some bubbly, eat some food, show your date a good time.
Reservations Available: 7:00, 7:15
Family Meal is celebrity chef Brian Voltaggio's family-style outpost in Richmond. Make no mistake though, this isn't your parents' family style. The restaurant is gorgeous with clean, modern lines and subway tile for days. Your date's gonna love it.
Reservations Available: 7:00, 7:15, 7:30
Warm and inviting with all the savory dishes from starters to mains will make your date at Vagabond one to remember. Hop to it! Book these seats now.
Reservations Available: 7:00, 7:15, 7:30
This "book seller" might be a good place to show off your gams and isn't a place you're gonna want to 23 skidoo and, oddly enough, there might be some giggle water for sale here if you know the password (wink, wink, nudge, nudge.)
Reservations Available: 8:00, 8:15
Metzger blows it out for their date night every Wednesday night, so you know they're gonna do you right on the biggest date night of the year. These slots will probably be gone by the time you're done reading this blog post.
[jetpack_subscription_form]