Beer Run - Steam Bell Beer Works | 2021 Virginia Brewery Running Series
Visit Website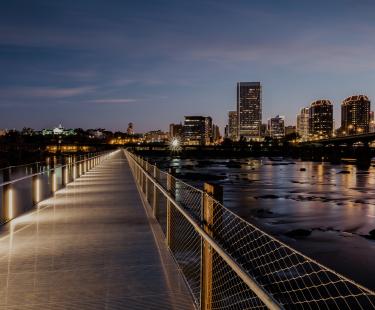 Back
Information
Dates:

September 18, 2021

Location:

Steam Bell Beer Works

Address:

1717 Oak Lake Blvd

Phone:

(812) 354-4962

Time:

11:00 AM to 1:00 PM

Price:

$30 Beer Run / Walk 5K, $45 Beer Run / Walk 5K + TSHIRT
We are the Virginia Brewery Running Series and we run for beer!
Join us at Steam Bell Beer Works on September 18th @ 11am for a 5k-ish course that starts and ends at this awesome brewery in the heart of Midlothian VA. Weave through the surrounding area at whatever pace you like, no matter what there's a beer waiting for you at the finish line!
What's included?! All participants receive a FREE craft brew from the brewery + get to take home a collectors pint glass or seasonal swag item from the Brewery Running Series + swag, goodies and giveaways from our partners and sponsors + chance to win sweet door prizes and more free beer! Your registration also earns you an invitation to stick around and enjoy the day's entertainment: live music, food trucks, local vendors, and fun with our sponsors.
Our mission is to be active, have fun and give back to our local community. +10% of proceeds goes directly to local nonprofits! This event supports the local charity REACHcycles!
Registration is limited, so sign up today!
Important details:
This is an open course, meaning roads will NOT be closed. You are responsible for obeying all traffic laws and regulations.
We create each route to start and end at the brewery and to show off the surrounding neighborhood. We will have volunteers along the way to help you know where to go.
You must bring a valid ID or driver's license. You do not need to be 21 to enjoy the event, but you must be 21 to enjoy the beer. Please drink responsibly. (Registered, underage participants will receive a token for a FREE, non-alcoholic beverage)
Our events are rain or shine! If conditions are unsafe to run, we will still hang out and drink beer.
There will not be a bag check; please plan accordingly and dress appropriately for the weather.
The fun-run starts at 11am. Plan to arrive about 30 minutes prior to check-in and check out our partners, sponsors and pre-run activities. Don't forget some extra $$$. In addition to your FREE beer and swag there will be merchandise for sale, food, and plenty more beer!
We always encourage carpooling and safe, designated drivers.
Look for our informational email closer to the event. We will remind you of these details and share anything else you might need to know.
Cheers to beers!
Due to Coviid -19, here are our updated procedures at this time.
Here's an overview of how this events will work:
- You will need to select a START TIME - (if you were already registered for this event, be sure to check your inbox for instructions)
- Masks are required when at the taproom (unless you are seated at your table). Masks are not required on the course as long as you can keep a 6' distance between you and anyone else. Please be respectful and wear a mask if you are in a congested area.
- We will NOT host a coordinated start or organized warm up. You are welcome to run as soon as you complete check in
- We will NOT have volunteers along the course. You will receive access to our course map and we will have signs / arrows posted on major turns to help you navigate. You are running this course at your own risk and are responsible for your own safety.
- We are limiting each start time to 30 participants
- We are trying to allow a 2 hour window for you to be on site. We are hoping this gives you enough time to complete the course and enjoy your FREE beer from the brewery

Please know, your kindness, grace and understanding are truly appreciated throughout this process. We ask you to share the same kindness and respect with the brewery staff. This is new for ALL of us! Our #1 goal for this event is to have a fun, memorable day while continuing to respect COVID concerns and guidelines to keep everyone safe.