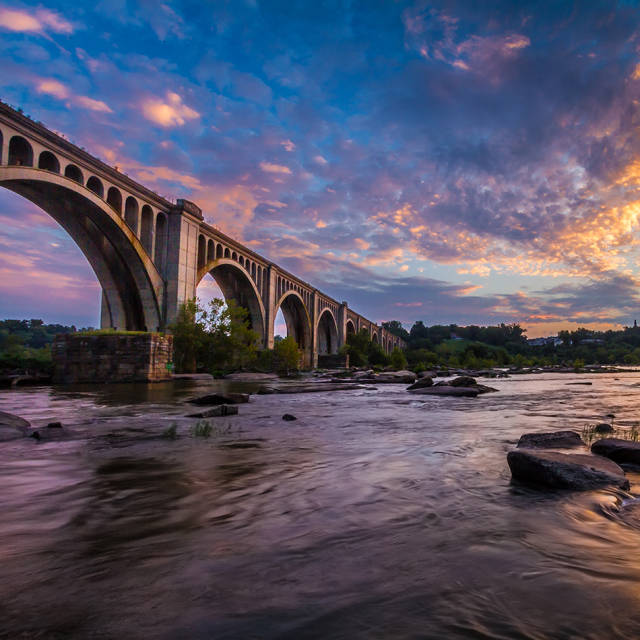 < Back
Between Riverside and Crazy
114 West Broad Street, Richmond, VA 23220

Dates:

Oct 18 - 21, Oct 25 - 28, Nov 1 - 4 2018

Venue:

Virginia Repertory Theatre

Phone:

(804) 282-2620

Time:

7PM on Sundays, 8PM on Fridays and Saturdays, 2PM on Sundays

Price:

Tickets start at $35
Winner of the 2015 Pulitzer Prize for Drama

Between Riverside and Crazy
by Stephen Adly Guirgis
Direction by Tawnya Pettiford-Wates

October 13-November 4, 2018

When ex-cop "Pops" Washington welcomes his ex-con son back into his rent-controlled apartment on Riverside Drive, he also welcomes some new, unlikely but frequent guests. Fighting to keep one of the last rent-stabilized apartments in New York City, as well as fighting a discrimination suit against the New York Police Department, does not make his situation any easier. Stephen Adly Guirgis's 2015 Pulitzer Prize-winning play uses dark humor to examine the contradictions of justice and the human condition to persevere. Starring David Emerson Toney, Thony Mena, Jerold Solomon, Bianca Bryan, Larry Cook, Juliana Caycedo and Maria Hendricks.

Between Riverside and Crazy is made possible through the generosity and support of Cadence Theatre Company's Season Sponsor, Salomon & Ludwin and The E. Rhodes and Leona B. Carpenter Foundation. Other major supporters include Frona and Alan Colker, For the Love of Chocolate, The Virginia Commission for the Arts, The National Endowment for the Arts, and Community Idea Stations.


Adult language and content. Suggested for ages 16 and up.

Tickets
Tickets start at $35
(804) 282-2620
virginiarep.org

SPECIAL EVENT NIGHTS
Preview Nights OCTOBER 11 and 12- $20 tickets!
Opening Night Reception OCTOBER 13
Sunday Talk Back Series OCTOBER 21 and 28


The Cadence Season is co-produced by Virginia Repertory Theatre and Cadence Theatre Company in Virginia Rep's Theatre Gym. To learn more, visit virginiarep.org.

Valued Patron Discount!
Save $4 on Single Ticket Prices
Use Code 4RIVER online or at the Box Office. (I will email Allison tonight about setting this up)
Valid on performances October 13-November 4, 2018. Not retroactive or available with other orders.