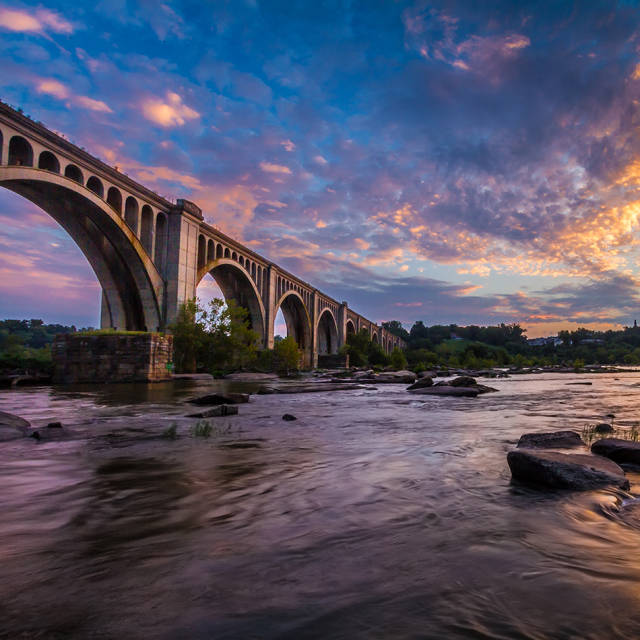 < Back
Director's Tour of Highland Park Walking Tour
3030 Meadowbridge Road, Richmond, VA 23222

Dates:

May 21, 2017

Venue:

Meadowbridge

Phone:

(804) 649-0711

Time:

2:00 PM to 4:00 PM

Price:

$15 per person. $5 for Valentine Members and children underage of 12and under age.
Led by Valentine Director Bill Martin, this tour focuses on one of Richmond's lesser known historic districts. One of the city's original streetcar suburbs streetcar suburbs, Highland Park sits just north of downtown Richmond on the hills above Shockoe Valley and dates to the 1890's. Meet at Boaz & Ruth, 3030 Meadowbridge Road.

$15 per person.
$5 for Valentine Members.
Walk-ups welcome.
Cash or check.
On-street parking.

Discover a new Richmond neighborhood each month! For Richmond natives and visitors alike, the Valentine's neighborhood walking tours explore the history and evolution of Richmond's diverse neighborhoods. Our tours go beyond the highlights, uncovering each neighborhood's best kept secrets while sharing the stories and memories of residents.

This tour is presented as part of the Richmond History Tours program, a service of the Valentine. We offer a full schedule of walking and bus tours of city neighborhoods, waterways, parks, retail districts, historic sites and battlefields. Led by a trained master guide, a Richmond History Tour is the best way to experience the city's rich past, present and future.