Hanson at The Meadow Event Park - NEW DATE AND LOCATION
Visit Website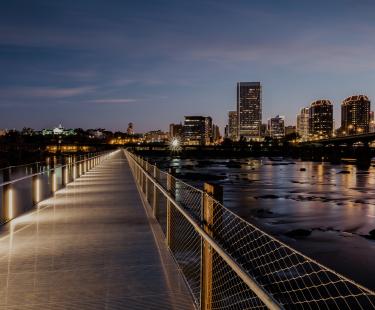 Back
Information
Dates:

June 26, 2021

Location:

The Meadow Event Park

Address:

13191 Dawn Blvd

Time:

6:00 PM

Price:

$26-99
NOTE: This show has been rescheduled from 10/01/2020 to 6/26/2021 and will now take place at The Meadow Event Park in Doswell, VA. For tickets and more information, please visit afterhoursconcertseries.com

In 2017, the trio of brothers who make up pop-rock trio HANSON celebrated 25 years of playing music together, selling millions of albums and reaching fans from Tulsa to Tokyo.
To celebrate this landmark year, HANSON launched the "Middle Of Everywhere 25th Anniversary World Tour," alongside a new greatest hits collection of the same name, which included single "I Was Born," infusing a piece of the future into the year's reflective projects. The year concluded with a special Christmas album release and tour for the group's Finally It's Christmas album, which was among the most successful Christmas releases of 2017. The projects were some of HANSON's most successful of their career, with sold-out concerts in Europe, North America, Latin America, Australia and New Zealand, highlighting their staying power and still strong connection with fans, a quarter century after they began in Tulsa, Oklahoma.
As the band embarks on their 26th year performing together they have set their sites on musical projects that break new ground. Echoing the aspirational qualities of the single "I Was Born", the group is still driven by a sense of purpose and optimism, which imbues every part of their career and continues to attract new and old fans alike.
After five years and two independent albums, HANSON released their major label debut in 1997, and saw a meteoric rise with the international smash single "Mmmbop" from the album Middle Of Nowhere, which garnered multiple Grammy nominations and five consecutive top 40 singles, including "Where's The Love," "I Will Come To You" and "Weird". Continuing the momentum with their critically acclaimed sophomore release This Time Around, more hit singles and extensive touring deepened the band's connection with their fans, and helped to cement their place as one of the world's leading artists.
HANSON has never been driven by trends or fame, but instead is fueled by the personal drive to create great art, inspire connection and cultivate community. Those qualities are at the root of the band's longevity and lasting connection with fans.