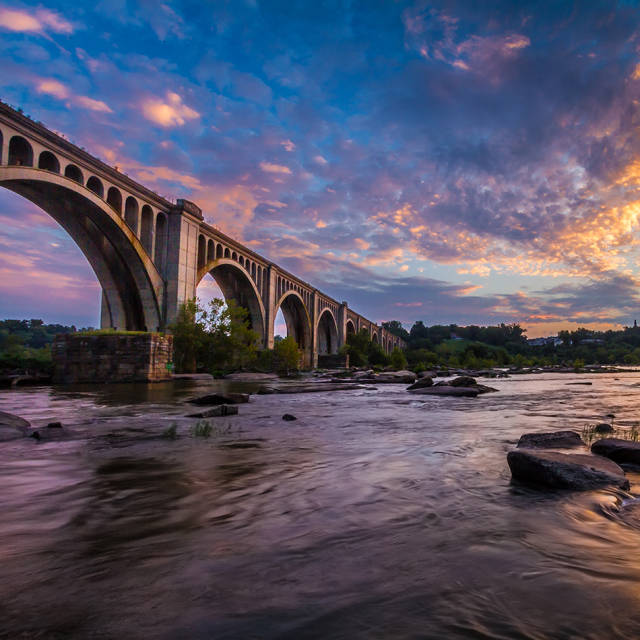 < Back
RavenCon 13.5
9901 Midlothian Turnpike, Richmond, VA 23235

Dates:

Sep 21 - 23 2018

Phone:

(804) 347-9664

Time:

1:00 PM to 3:00 PM

Price:

Prices range from $15-$40 with 10% discount with a military or student ID
After several years in Williamsburg, RavenCon will be returning to its hometown for a special fall event at the Four Points Sheraton Midlothian the weekend of September 21-23.

The theme for this special three-day convention is Halloween — the season, the films, and the general spirit of the holiday. There will be panels and discussions by guest authors, artists, and other talented individuals, hands-on workshops and demonstrations, and presentations ranging from movies to books, TV, writing, reading, gaming, and much more!

The Guest of Honor is Virginia native R.S. Belcher, who has worked as a PI, a DJ, a comic book store owner, and has degrees in criminal law, psychology and justice, and risk administration from Virginia Commonwealth University. Belcher has two book series that have been optioned for television, and is a Grand Prize winner of the Star Trek: Strange New Worlds Anthology contest. Belcher's books include: Six-Gun Tarot, Nightwise, and The Brotherhood of the Wheel.

And get ready to rock, as RavenCon 13.5 has not one, not two, but FOUR special musical guests: MC Lars, George Hrab, Rev. Billy C. Wirtz, and Misbehavin' Maidens, all part of a fantastic lineup of performers that is sure to bring a smile to any who come!

While at the convention, attendees won't want to miss taking a trip through the Dealers' Room, filled with vendors selling everything from cosplay accessories and clothing to jewelry, collectors' items, and more! We also strongly recommend a stop in Artist & Author Alley, where they'll find many peddling their wares and wowing the senses with incredible items and deals.

Registration is $30 for the entire weekend until Aug 31, and $40 at the door. Attendees can register online at www.ravencon.com.

RavenCon is a not-for-profit volunteer-run science fiction, fantasy, and literary convention that typically occurs annually in April. 13.5 is the first time the convention will appear twice in a year.