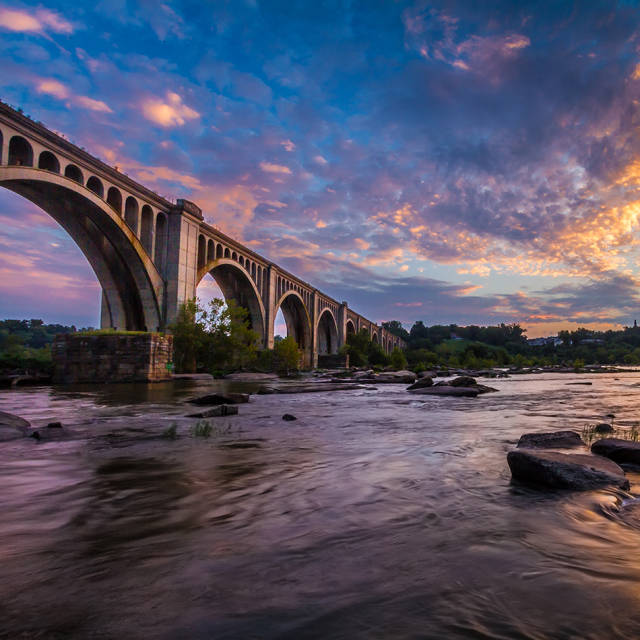 < Back
Richmond Strange Stories: Shockoe and the River
1914-16 E. Main St., Richmond, VA 23223

Dates:

October 28, 2016

Venue:

Edgar Allan Poe Museum

Phone:

(804) 648-5523

Time:

5:30 PM to 7:30 PM

Price:

$15 General Admission; $13 Seniors, Military, and Children under 12
Introducing a new history tour series, courtesy of Richmond Discoveries and the Edgar Allan Poe Museum. This tour will highlight the unusual and little-heard stories of Richmond's past, those tales which may have fascinated Poe, had he heard of them in his lifetime or not...

Sometimes dark, maybe amusing, perhaps unbelievable, these are RICHMOND'S HIDDEN HISTORY.

About the 2016 series of 'Richmond's Hidden History':

Tours take place the first and last Friday of each month June through October.
Tours take place from 5:30pm to approximately 7:00pm rain or shine.
The series consists of TWO different rotating tours, focusing on different neighborhoods.
These tours are NOT suitable for children under eight.
Tours depart from the Edgar Allan Poe Museum (1914 East Main Street, Richmond).
Preregistration is REQUIRED. Sign up through the website, call (804) 222-8595 OR (804) 648-5523, or register in person at the Edgar Allan Poe Museum.
Richmond is a city of hills, and these walking tours can be moderately strenuous. Please bring the following with you:
Sturdy walking shoes;
Drinking water and/or other sustenance;
Your receipt from your online transaction;
Your senses of ADVENTURE, HUMOR, and HISTORY.