Casey Armstrong, Destination Sales Manager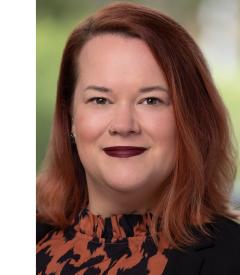 Tell us about your role at Richmond Region Tourism.
As a Destination Sales Manager for the Association, specifically Corporate and Hobby markets, I work closely with our hotel partners and meetings and convention planners to help show them why Richmond is the perfect destination to host their events, meetings and/or conferences.
What is one of your favorite projects you worked on this year?
One of my favorite projects this year has been working with Threshold 360, a powerful virtual tour software that our partners can utilize for 360-degree tours of their space. This platform is robust in its amenities beyond the 360-degree tours and helps elevate our digital offerings for our local partners to connect with meeting planners and beyond.
What is something that surprised you about our local tourism industry when you began your role or career?
Something that has surprised me about our local tourism industry is how much the region has to offer and how passionate the locals are about where they live. There is something for everyone here – from shopping to museums, outdoor activities and top-notch food and dining. But the list doesn't end there. I personally love to show off the Richmond Region and rightfully so, it's such an exciting place to live and work.
What continues to inspire you about your role?
I'm inspired by all the wonderful developments happening in our destination! Every day I feel like I read about a new project coming down the pipeline, whether it is the Henrico GreenCity project, the Diamond District project, or the City Center Innovation District project; the list just goes on! Richmond is growing rapidly and such an inspiring place to be and thrill to sell. It really makes me excited about our destination and its future.
When you have friends and family visiting, where do you take them in RVA?
When I have friends and family visiting, I like to take them to the James River, typically anywhere from Belle Isle to the T-Pot Bridge and then over to Manchester and Legend Brewery for a beer with a view! When it's time to dine, you can find us at En Su Boca, Sabaii, Stella's or Parterre. When it's time for live music, you can find us at The Broadberry, The National or down at Brown's Island for a unique live music venue adjacent to the James River.