Chase Gunn, Senior Creative Marketing Manager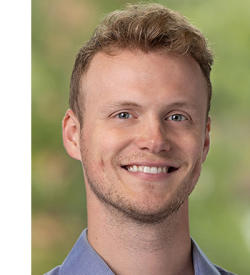 Tell us about your role at Richmond Region Tourism.
As the Senior Creative Marketing Manager my job is to make sure our entire team has all the graphics they need to help communicate their ideas. Additionally, I assist our marketing team with creating campaigns.
What is one of your favorite projects you worked on this year?
One of my favorite projects that I've had the opportunity to work on this year was making marquee signs for the Altria Theater. It was a surreal feeling to see my work in such a prominent place. 
What is something that surprised you about our local tourism industry when you began your role or career?
Something that has surprised me about our local tourism industry is how much passion and energy goes into every detail. Behind every billboard, social post and campaign is a team of folks who truly love the Richmond Region and want to see it grow.
What continues to inspire you about your role?
Hearing friends, family and strangers talk about how much they love RVA is what gives me fuel.  
When you have friends and family visiting, where do you take them in RVA? 
When I have friends and family visiting, I try to go somewhere different every time. If it's their first time, we hit the big attractions like Belle Isle, Maymont, etc. But if they've been here before, I like to try and visit something a little less well-known.