J.C. Poma, Vice President of Community Relations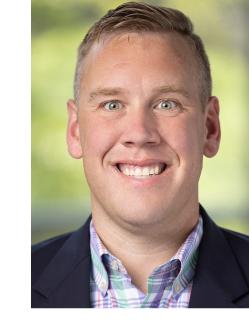 Tell us about your role at Richmond Region Tourism.
As the Vice President of Community Relations, I lead a department of passionate professionals that work  to advance tourism's impact on the quality of life in the Richmond Region by generating awareness and educating residents about the importance of tourism. We do this through a variety of important programs like I Am Tourism, BLK RVA and OUT RVA, as well as a slate of special events and a dedicated advocacy and community awareness strategy.
What is one of your favorite projects you worked on this year?
The RVA Sports Awards, which aired live on CBS 6 on February 4, continues to be a highlight for our Community Relations team. Sports is an integral pillar of our community and telling the stories that make our Region a great place to live, work and play through sports is a highlight for our team.
What is something that surprised you about our local tourism industry when you began your role or career?
I had no idea the true impact tourism has on our Region. It's a major financial driver, with almost 17 million visitors contributing more than $2.8 billion to our local economy each year. That is almost $7.9 million per day! More than that, tourism helps support local restaurants, attractions, hotels and businesses, all of which employ more than 24,000 local workers.
What continues to inspire you about your role?
I'm inspired by our business owners who passionately welcome visitors and constituents alike every day! I go to work every day for them and help drive business to their restaurants, attractions and hotels. Our hospitality community in RVA is first class, bar none.
When you have friends and family visiting, where do you take them in RVA? 
We are a baseball family, so it is a no brainer that we take friends and family to Flying Squirrels games, but I think one of the most underrated types of award-winning attractions in RVA is our golf courses. We are blessed with award winning golf courses, and I am proud to show them off to my friends and family!