Katherine O'Donnell, Executive Vice President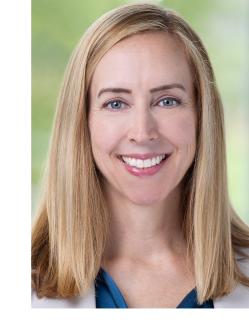 Tell us about your role at Richmond Region Tourism. 
I love the Richmond Region and have spent 21 years at Richmond Region Tourism promoting and advocating for it. As Executive Vice President, I provide strategic leadership to help the organization grow the Richmond Region's tourism sector and improve quality of life for residents. I work closely with our Vice Presidents to ensure alignment.
What is one of your favorite projects you worked on this year? 
After more than a decade, we recently refreshed our organizational mission, vision and values. This project has been a joy to lead along with our VP of Community Relations because we started with the staff first. By getting their ideas and input through an engaging work session, we have a better way to tell our story and communicate our purpose.
What is something that surprised you about our local tourism industry when you began your role or career?
The Richmond Region tourism industry is highly collaborative. It's not something you hear about in every destination. Our tourism partners work together, support each other and partner with each other and our team. This has been more evident than ever during COVID. We are lucky to live in such a wonderful community.
What continues to inspire you about your role?
Over the years I have always been inspired by the commitment, tenacity and vision of RVA's tourism business leaders. From museum expansions and openings and award-winning restaurants, to outdoor experiences and the arts, the Richmond Region keeps getting better every year! It is an honor and a privilege to represent RVA to the world. Knowing that the tourism we generate improves the quality of life for the people who live here is so rewarding.
When you have friends and family visiting, where do you take them in RVA? 
There are so many wonderful places to take guests in the Richmond Region! We are museum people, so we love to check out the latest exhibits. The T-Pot bridge on the James River is also a must visit. And of course, there's always a focus on the food! There is so much amazing food to choose from in RVA.