Lauran Peoples, Director of Sales Marketing & Business Development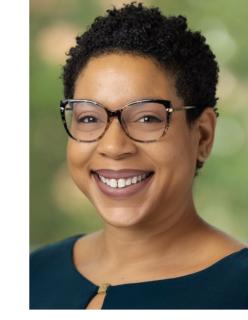 Tell us about your role at Richmond Region Tourism.  
In my role at Richmond Region Tourism, I am the marketing liaison for the Destination Sales team. I work collaboratively with both teams to develop new initiatives, partnerships and business opportunities. Working in this capacity allows me to work closely with my teammates to keep the region visible and top of mind as a vibrant and diverse meeting and convention destination.    
What is one of your favorite projects you worked on this year?  
One of my favorite projects this year was the Virginia Association of Destination Marketing Organization's inaugural client event, "Knock It Out of the Park with Virginia." The Richmond Region teamed up with six other Virginia DMOs to kick-off summer by inviting planners to join us for an afternoon of food, fun and baseball at Nationals Park in Washington, D.C. During this event, we were able to re-engage clients, share destination updates and celebrate one of America's favorite pastimes.   
What is something that surprised you about our local tourism industry when you began your role or career?   
I was pleasantly surprised by Richmond Region Tourism's expansive footprint. Learning about the different jurisdictions that make up our region, and how distinctive they really are, made me love this area even more. There really is something for every person, family and community to love about RVA. 
What continues to inspire you about your role? 
I continue to be inspired by people and ideas. Individually, we've all grown and adapted over the past few years and have so many new perspectives to share with each other. Being part of an industry that is rooted in service and hospitality, along with working to genuinely welcome people to my community to share experiences and connections, is beyond inspiring to me. It is transformative.  
When you have friends and family visiting, where do you take them in RVA?  
I usually invite friends and family to visit me in Rocketts Landing. Aside from having some of the best views of the James River, it's also right along the Capital Trail and just a short walk into the city. On the Fourth of July, you can see as many as six different firework shows from looking out a nearby rooftop.