2020 Awards and Annual Meeting
By 2030, the Richmond Region is expected to welcome more than 9 million visitors. As we plan and prepare for this future, we must be thoughtful about how the quality of the visitor experience can be balanced with the quality of life for residents; about the kinds of visitors who would most appreciate the region's character; and how we can responsibly grow our tourism industry for the benefit of all in our community.
Watch a recording of the meeting.
For more information and to view the Tourism Master Plan click here.
Congratulations again to our 2020 Award Recipients:
The Tourism Impact Award
The Tourism Impact Award is the highest honor given each year. Receiving the prestigious 2020 Tourism Impact Awards will be Hanover County Administrator Cecil R. "Rhu" Harris Jr. and Virginia Museum of Fine Arts Director Alex Nyerges.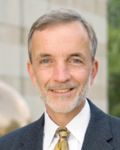 Chairman's Award
The Chairman's Award is awarded to a person or organization who has been a significant asset and made the greatest contribution during the previous year. Receiving the 2020 Chairman's Award will be the BLK RVA Action Team: Enjoli Moon, chair; Josh Epperson; Amy Wentz; and Free Bangura.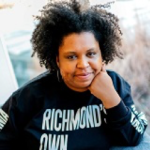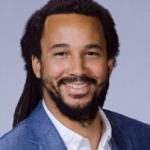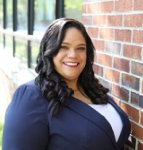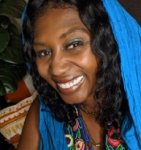 MVP Sports Tourism Award: ESPN Radio
Dedicated Partner Award: The Mill at Fine Creek
Restaurant Partner of the Year: Lehja
Attraction Partner of the Year: Colonial Downs and Rosie's Gaming Emporium
Tourism Event of the Year: Henricus Foundation's Hops in the Park
Hotel Partner of the Year: Hilton Richmond Hotel & Spa / Short Pump 
Unsung Hero: Britt Thurman, Science Museum of Virginia                                        
Customer Service Award: Mary Garriques, Capital Ale House
Rising Star: Brian Beard, River City Food Tours
Tourism Leadership Award: John Cario, Hilton Richmond Downtown/HRI Lodging
The Foundation awards four hospitality scholarships of $1,000 to students pursuing a career in the tourism/hospitality industry.
Congratulations to our 2020 Scholarship winners
School: Virginia State University, Department of Hospitality Management
Frehiwot Bentz
Mykal Childs
Janaé Christopher
Kyra Pazant
This event is produced by the Richmond Region Tourism Foundation. The mission is to advance the impact and benefit of tourism on the Richmond Region by supporting and investing in local education, diversity and inclusion and sports tourism programs. To make a tax-deductible donation, click here.
Thank you to our sponsors
MEDIA

SILVER







HOST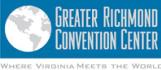 AUDIO/VISUAL