About the RVA Sports Awards
Benefitting the RRT Sports Tourism Grant Program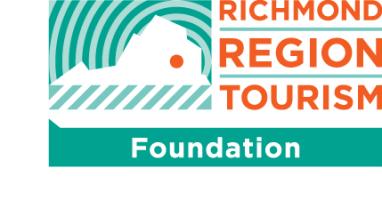 The first annual Richmond Sports Awards show will be held February 22, 2022 in the Greater Richmond Convention Center Ballroom. The red carpet for the award show opens at 5:30pm, with a silent auction and bar. The awards ceremony and dinner will commence at 7pm. Click here for individual tickets and to reserve a table. 
All proceeds from the RVA Sports Awards show will benefit the Richmond Region Tourism (RRT) Foundation's Sports Tourism Grant Program. This program awards annual grants to local sports organizations to nurture the development of new events and expand the promotion of existing events – thereby attracting visitors from outside the Richmond region.
The Richmond Region Tourism Foundation's mission is to advance the impact and benefit of tourism on the Richmond Region by supporting and investing in local education, diversity and inclusion and sports tourism programs.
Also starting this year, the RVA Sports Awards Scholarship Program will award two scholarships annually to a student in Virginia State University's Sports and Hospitality Management Program, and in the Center for Sport Leadership at Virginia Commonwealth University.
Thank you to our sponsors