black lives matter
Things are changing fast.
We're here to help.
Dear valued partner,
I hope you're well. This week we're sharing our annual Economic Impact Report, info on the next virtual I Am Tourism workshop and our gratitude.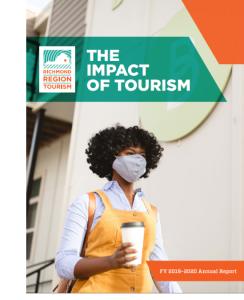 As 2020 comes toward an end, the devastating financial impact of COVID-19 can still be seen and felt. Many restaurants, attractions and small businesses are struggling, and hotel occupancy remains down 30% across the region. Yet, we remain hopeful as our regional leaders work to stem financial blows and news about vaccines continues to be positive. Read our new FY19-20 annual tourism Economic Impact Report to learn about how the Richmond Region Tourism team is staying active and engaged and working with partners to help regional recovery efforts.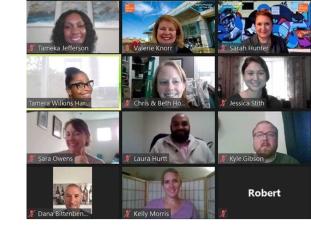 The next session of the virtual I Am Tourism Ambassador workshop takes place on Dec. 10, from 9-11 a.m. The free workshops help participants gain a visitor's perspective of the region and knowledge of the many tourism products and offerings. Register here.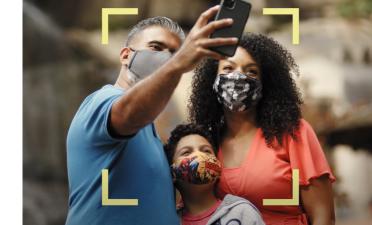 Dr. Tawnya Pettiford-Watts, a professor in the theater department at VCU, is the voice of RRT's new "Find Your Moment" campaign video. The video is designed to keep the Richmond Region top of mind as they make future travel plans and encourages visitors to find their moment in the Richmond Region when they feel ready.
With Thanksgiving around the corner, the Richmond Times-Dispatch put together a list of restaurants providing dinner options. Hilton Richmond Downtown is also offering a classic Thanksgiving meal to go for families to enjoy in the comfort of home.Enjoy a delicious meal this year with dine-in, takeout, and curbside pickup options. Supporting local restaurants has never been easier. Plus, you don't have to worry about the turkey.
In the spirit of thanks, our team would like to take a moment and thank the community members, business owners, government leaders and essential workers for helping in the recovery of our beautiful and resilient region.
We've witnessed unimaginable loss due to COVID-19 over the past eight months. However, even amid these challenges, our region has risen to the occasion time and time again to support one another with compassion and unity.
We hope that you have a safe and relaxing holiday. Whether you're celebrating virtually or in-person, remember: We are all in this together. Even in the face of hardship, we have much to be grateful for in the Richmond Region. 
Please continue to stay safe, well, and in touch. You can always reach me directly at jberry@visitrichmondva.com with any questions or needs.
Sincerely,
Jack Berry
President & CEO