Partners
COVID-19: Richmond Region Tourism Statement
Things are changing fast. We're here to help.
Dear valued partner, 
Richmond Region Tourism and its partners are continuing to monitor the spread of COVID-19 in the region and around the globe, while following the lead of local and state authorities.  
The Richmond region is our home, and we're taking steps to protect our staff and the community, including: 
All RRT staff will be teleworking until at least March 27 (to be re-evaluated every two weeks) 
Visitor Centers in the region will be closed until at least March 27 
Richmond Region Tourism events are being canceled or postponed following the CDC guidelines 
The health and safety of the Richmond Region community is our top priority, and we believe these precautionary measures are important to help prevent spreading of the coronavirus. Additionally, we have suspended all paid advertising and social media campaigns promoting the region for the time being. 
Richmond Region Tourism is committed to supporting our hospitality industry. When the time is right, we will welcome visitors, meetings and events back to the region. In the meantime, there is a list of resources and tips for enduring this time below my signature. 
If you have any questions or just want to connect, please reach out to me directly at jberry@visitrichmondva.com.  
Our region is strong and resilient, and we will get through this together.  
Sincerely, 
Jack Berry  
President & CEO 
PS. As many in our community work from home and follow CDC guidelines, the Richmond Region Tourism team has put together a blog post with ideas to help maintain social distance while getting some fresh air and supporting local businesses. It's also a great time to walk or drive around and see the region's architectural treasures from the outside. Watch a new video in our Unique RVA Instagram series featuring Ed Slipek highlighting the region's interesting architecture.  
Resources 
U.S. Travel Association Action Alert: 
While the health of Americans is of utmost importance, Congress must also protect the businesses and jobs affected by the coronavirus outbreak. It is important for lawmakers to hear from their constituents about the impact a decline in travel is having on local workers and businesses. Your outreach is critical to U.S. Travel's advocacy efforts that will inform policymaking and inspire congressional action. 
Please use this action alert to send a message directly to your representatives with specific examples of how you, your colleagues or employees and your business are being affected.  
Within the action alert, U.S. Travel provides detailed policy solutions that will help address the health of the U.S. economy, the small businesses that make up 83% of all U.S. travel employers, and the 15.8 million travel-supported jobs. 
Retail Merchants Online Community Forum 
Our partners at Retail Merchants are hosting an online community forum to provide an outlet for local businesses to share resources, support and questions. We invite you to participate.  
Small Business Owner Survey 
The Virginia Department of Small Business and Supplier Diversity is surveying the impact of COVID-19 on local small business revenue and employment. The data will be shared with state and federal governments to help shape their response. Take the survey here. 
Google Can Help Businesses Share Important Information Right Now 
While the full reach and impact of the COVID-19 virus remain uncertain, clear and timely communication between businesses and the general public is an important part of keeping people safe — whether that's an update about enhanced sanitation practices, an announcement that business hours will change temporarily, or the introduction of expanded takeout or delivery options during the crisis.
Google recently released a set of recommendations for affected businesses. If your business uses Google My Business, you can take advantage of the visibility and reach of Google's products to ensure that the public is finding accurate and up-to-date information by doing the following. 
1. Ensure Business Hours are Accurate 
If business' hours are changing in response to the crisis, it's important that the public is aware of those changes in order to minimize situations where people are traveling to locations that aren't open. 
 
2. Use Posts to Share Updates 
Your business can share timely updates, including information about sanitization practices, service updates, special offers and more using the Posts feature in Google My Business. This information is published on your business profile in Google and delivered to users who "follow" your business on Google. 
 
3. Ensure Phone Numbers are Accurate 
Consumers may need to reach out to your business with questions and if a phone number is not listed or is inaccurate, that can cause problems. 
 
4. Manage Q & A 
You can add both questions and answers to FAQs about preparedness and any operational adjustments your business is taking related to the coronavirus within the "Questions & Answers" section on your Google listing. It's also a good idea to monitor this section for current consumer questions. 
 
For more information, you can find a comprehensive article from Google with information for businesses here. 
I AM TOURISM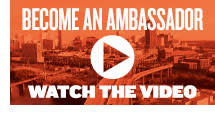 At Richmond Region Tourism, we know that tourism depends on each one of us: those who work in the industry daily and those who live here and tell others about it. Our people are our biggest assets, and it is their recommendations that matter. To that end, we've relaunched our I Am Tourism Ambassador program to engage, educate and activate members of our community. Hear what our Ambassadors say about the program in our new video. Sign up today to join the ranks of hundreds of Ambassadors around the region.

Tourism doesn't just happen. Before visitors come here, they have to know we are here. And that's the job of Richmond Region Tourism. In partnership with the local community, our team is booking meetings, conventions and tournaments,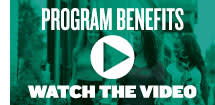 generating press, welcoming visitors, working with restaurants and producing compelling, trip-motivating marketing content. I'm proud to work with a talented team at Richmond Region Tourism. 

We are tourism. And so are you.
- Jack Berry, President and CEO
Connect with Visitors
Each year, the Richmond Region attracts 7 million visitors who spend $2 billion on local lodging, dining, shopping, entertainment, recreational activities and transportation. Take advantage of these resources to drive visitors to your business: 
Richmond Region Connect is the web portal designed to connect your business with travelers, meeting and event planners and Richmond Region Tourism staff. Get started!
Promote your services directly to your desired audience as a Partner of Richmond Region Tourism. Join us and learn more about how we can work together.
Use our Tourism Toolkit that spells out the Top 10 ways to promote your business to visitors.