black lives matter
Things are changing fast.
We're here to help.
Dear valued partner,
According to a recent Destination Analysts study, travelers say that the pandemic has changed them, leaving many more budget and safety conscious. Respondents also revealed a heightened interest in being close to nature and finding more ways to escape metropolitan areas to engage in outdoor activities.
Luckily for current and future travelers, the Richmond region is one big natural playground. Between rafting, whitewater kayaking, hiking and guided tours, there's something to do in the great outdoors year-round. Be sure to check out this weekend's reimagined Dominion Energy Riverrock to get your outdoor fix. 
Read on for more tourism updates below. You can contact me anytime at jberry@visitrichmondva.com.  
Jack Berry
President & CEO
LATEST TRAVELER SENTIMENT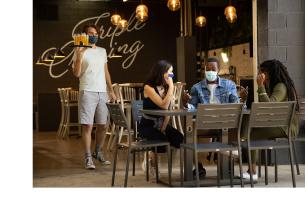 PRIORITIZING LOCAL BUSINESSES: According to the latest data from Longwoods International, a majority of Americans indicate that they feel safe eating and shopping locally and opening up their communities to visitors. Residents are also recognizing the need to support business sectors hardest hit by the pandemic. Almost half say that helping these local businesses reopen and recover should be a priority in their community.
COMMUNITY SUPPORT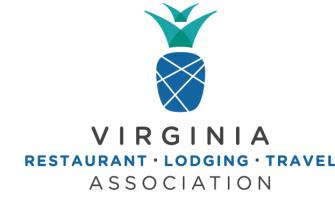 TOURISM WORKFORCE: Virginia Restaurant, Lodging & Travel Association's 2nd Quarter Richmond chapter event on Tuesday, May 18 at 2 p.m. is focused on the HOPES program. HOPES helps young adults aged 18-24 with current or previous justice involvement, connect to career opportunities in the restaurant, food service, and hospitality industry. VRLTA is partnering with the NRAEF, the Virginia Department of Corrections and local community-based organizations on this free event. Registration ends on May 17 at 5 p.m.
The Virginia Employment Commission (VEC) and Virginia Restaurant, Lodging & Travel Association (VRLTA) are partnering to host a virtual job fair on Thursday, May 27 from 1-5 p.m. VEC asks that employers have their virtual booths completed by Tuesday, May 25. Interested parties can register here.
VTC RECOVERY GRANTS: Applications are now open for the Virginia Tourism Corporation's Recovery Marketing Leverage Program. VTC will host a Zoom webinar on Tuesday, May 18 from 1:30-2:30 p.m. to give an overview of the application process and VTC Brand Campaigns. The due date for applications is 5 p.m. on Tuesday, June 22. For more information and an overview of changes to this year's application, visit vatc.org.
LOCAL TOURISM UPDATES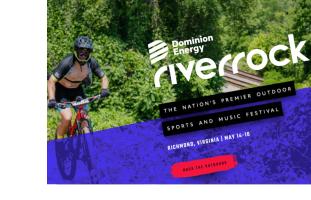 OUTDOOR FUN: This weekend's Dominion Energy Riverrock will feature the first-ever #RockTheOutdoors Scavenger Hunt, to provide more opportunities to enjoy and connect with the outdoors. Richmond Region Tourism has partnered with Sports Backers to come up with missions in each of our seven jurisdictions. The grand prize will include an RRT Attraction Pass and gift certificates to local restaurants in the Richmond region. Click here to learn more about how to explore RVA's great outdoors and have your shot at winning cool prizes!
RVA NOW: Great news – the RVA NOW website is officially live. RVA NOW is ChamberRVA's new initiative to attract and retain more college graduates to the region and gives soon-to-be graduates all the tools necessary to find a job, a place to live and reasons why the region is the best place to begin their lives.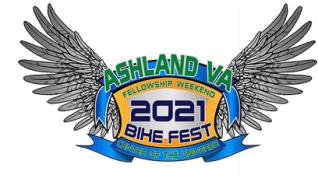 BIKE FESTIVAL: The Ashland Fellowship & Bike Festival is a celebration and gathering of people passionate about their motorcycles and their faith. The free event takes place in downtown Ashland June 4-6.
EXPANDED HOURS: The Chesterfield County Museum and the Chesterfield Department of Parks and Recreation are now offering expanded hours at three historic museums. The Chesterfield County Museum, the historic 1892 Jail and Magnolia Grange Museum House are open Tuesday-Friday, 10 a.m.- 4 p.m. and Saturdays, 10 a.m.-2 p.m. For details on upcoming history programs and events, please visit the Chesterfield Historical Society website at www.chesterfieldhistory.com.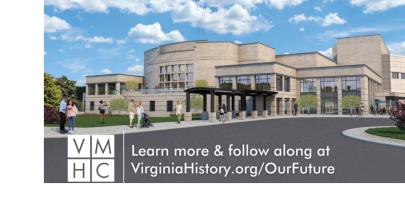 GALLERIES: While construction at Virginia Museum of History & Culture continues, the VMHC team will reopen several of its galleries and gathering spaces on Thursday, July 1. As vaccination efforts progress and restrictions ease, the museum is eager to safely welcome you back for some of its most popular programs. Reserve your tickets to visit the museum today.
SOULFUL NOTES: After two sold out concerts, The Cultural Arts Center at Glen Allen has added a third show for fans to experience the sounds of the Desirée Roots Jazz Trio on Saturday, May 15. Roots will take the outdoor stage at 12:30 p.m., 3 p.m. and 5:30 p.m. Tickets are still available for the 12:30 p.m. performance. Get yours today!  
ICYMI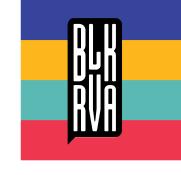 MENTORSHIP PROGRAM: A group of local Black-owned businesses involved in the BLK RVA initiative are gaining insights and strategies from Capital One thanks to a new national mentorship program that started in Richmond earlier this year. Check out the story on CBS6.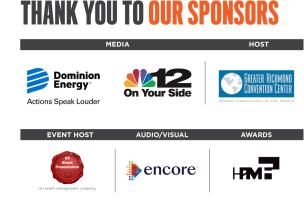 ANNUAL MEETING: Thanks again to everyone who joined us for Richmond Region Tourism's Annual Awards and Meeting last week. Congratulations to all our honorees and, thank you to everyone who made the virtual event possible including emcee Andréa Lyons with All About Presentation, the AV team at Encore and our host, the Greater Richmond Convention Center. We appreciate everything you do to support our community and to make RVA an award-winning travel destination.
If you find this content valuable, please forward our newsletter to a peer in the region's hospitality industry.