Domestic leisure spending recovers
The latest report from U.S. Travel finds domestic leisure spending (DLS) has nearly recovered from the lows brought on by the COVID-19 pandemic over the past year. The forecast projects DLS will be 99% recovered next year and will be at 102% by 2023.
After such a difficult time for tourism, these projections are encouraging. We can't wait to welcome travelers throughout the summer and fall.
Read on for more tourism updates below. You can contact me anytime at jberry@visitrichmondva.com.  
Jack Berry
President & CEO
FREE TRAININGS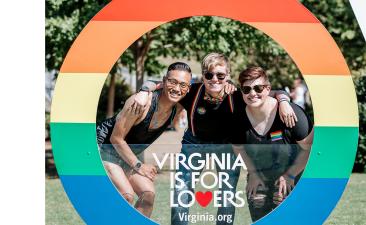 LGBTQ+ INCLUSIVITY: In preparation for the upcoming Stonewall Sports National Tournament, Richmond Region Tourism will offer diversity training for the hospitality industry on August 23 from 9:30 a.m.-12 p.m. The complimentary training, provided by Side by Side and Stonewall Sports Richmond, gives attendees a foundation in the LGBTQ+ travel market and practical applications for ensuring guests feel welcome in RVA. Participants must register by August 19.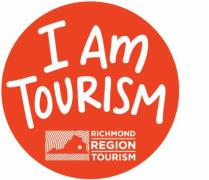 I AM TOURISM CONTINUES: Richmond Region Tourism's Tamera Harris was Correspondent of the Day in last week's Richmond Times-Dispatch and highlighted the importance of our I Am Tourism Ambassador program. Save the date, the next in-person session is Sept. 15 and the next virtual session is October 19.
LOCAL TOURISM UPDATES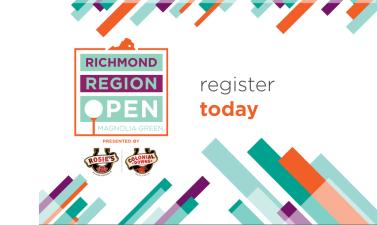 RICHMOND REGION OPEN: Registration is open for the 18th annual Richmond Region Open Golf Tournament Presented by Rosie's Gaming Emporium and Colonial Downs. This year's event will take place on Sept. 24 at Magnolia Green Golf Club. The tournament benefits the Richmond Region Tourism Foundation, which awards four annual scholarships and funds local education, diversity and inclusion and sports tourism programs. Reach out to Sarah Hunter at shunter@visitrichmondva.com if you are interested in purchasing a foursome or sponsoring this exciting event.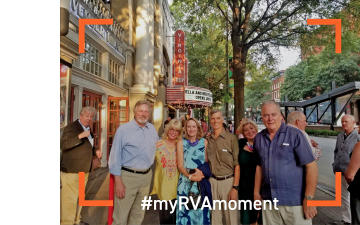 KEEPING SHARING YOUR MOMENTS: Share your favorite RVA moment by sending a picture of you or a fellow RVA enthusiast enjoying your favorite attraction or activity in the region. Richmond Region Tourism's Find Your Moment campaign highlights all the experiences and attractions that make the region one-of-a-kind – and we want to feature you!
UPCOMING EVENTS
FOURTH FRIDAYS: The monthly celebration of arts and culture invites you to experience Downtown Ashland's vibrant community while enjoying sidewalk sales, art exhibits, live music and more. For information, visit ashlandvirginia.com.
OFF TO THE RACES: The Virginia Derby returns to Colonial Downs with seven weeks of races between July 19-September 1. Races are Mondays, Tuesdays and Wednesdays with a 1:45 p.m. post time. Grab a ticket, your favorite hat and a friend and head to the Virginia Derby!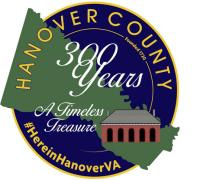 A DAY OF CELEBRATION: Hanover County celebrates its 300th birthday on August 28 with a community celebration. The family-friendly event includes the opening of the Hanover County Museum of History & Culture on the grounds of the historic Hanover Courthouse. Come out and enjoy live music, good food and activities for all ages. Learn more at hanovercounty.gov.
GET INVOLVED: The Shockoe Small Area Plan has been released and your feedback is needed. How can Richmond leverage the assets and investment in Shockoe Bottom to a create a destination that protects its culture and historic heritage, encourages economic development and is sustainable? Share your perspective before August 27.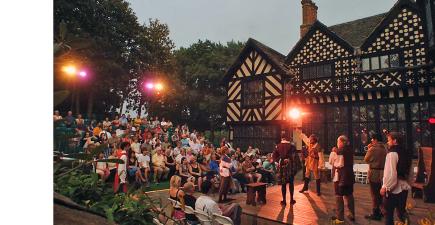 FESTIVAL FUN: Calling all Shakespeare lovers! Richmond Shakespeare Festival at Agecroft Hall is back and free to the public. Performances take place Thursday-Sunday at 7:30 p.m. from July 8-August 15. Bring your lawn chair or blanket and experience fun, food and a Shakespearean show. Eager to learn more? Check out this fun video.
OUR COMMONWEALTH: The Virginia Museum of History & Culture is preparing a new experience to engage visitors of all ages with the inspiring stories of the people, places and creativity that have shaped Virginia and the nation. The world-class exhibition interprets 16,000 years of Virginia history and features more than 500 artifacts, maps, letters, and diaries. Learn more at virginiahistory.org.  
ICYMI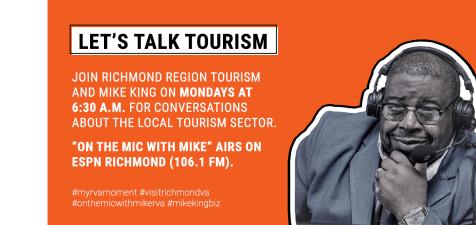 TALKING TOURISM: Tune into On The Mic with Mike on Mondays at 6:30 a.m. on ESPN Richmond 106.1 FM to catch interviews with some of your favorite Richmond Region Tourism team members and partners. The interviews are an excellent opportunity to learn and share about the impact of tourism in our community. The first two interviews feature J.C. Poma and Tamera Wilkins Harris.
IN THE NEWS: Richmond Region Tourism's Jack Berry recently talked about the ongoing impact of sports tourism in the Richmond Times-Dispatch, while Katherine O'Donnell shared how visitors are returning to the region with CBS-6.  
LET'S GO FISHING: Major League Fishing, the world's largest tournament-fishing organization, announced July 22 that its 2022 Tackle Warehouse Pro Circuit will feature a stop in Henrico along the James River. The Richmond Region Tourism team is proud to work with Major League Fishing and Henrico County Recreation and Parks to welcome some of the country's best anglers next year.
WRAP-UP
As July comes to an end and as we cheer on our beloved athletes in Tokyo, like our RVA neighbor and Hopewell's own Paralympian Joey Peppersack, Richmond Region Tourism is taking a moment to highlight the importance of Disability Pride Month and the people with disabilities throughout our region that make our region so remarkable. This month, and every month we see you and we value you.
If you find this content valuable, please forward our newsletter to a peer in the region's hospitality industry.