black lives matter
Things are changing fast.
We're here to help.
Dear valued partner,
I hope you're well. This week we're sharing a recap of the 7th annual State of Black Tourism event, a virtual orientation series hosted by Virginia Tourism Corporation, artoberVA, updates on the region's recovery efforts, and a reminder about our Annual Awards and Meeting this Friday.
The National Coalition of Black Meeting Professionals presented its 7th Annual State of Black Tourism event in partnership with the National Press Club last Thursday. It featured the leading hospitality executives in the industry alongside Mayor Stoney, who discussed the newest trends for Black and Brown travelers in the U.S. and around the world. You can re-watch the virtual event here.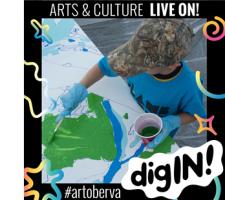 CultureWorks announced the 5th annual artoberVA—a month-long celebration of arts and culture in the Richmond area throughout October. artoberVA promotes cultural events and drives collaboration among artists, organizations, and businesses to shine a light on the various accessible arts and cultural experiences available in the region. While artoberVA will look different this year, the excitement and energy behind the movement remains the same. RSVP for the artoberVA 2020 Virtual Kick-Off on Thursday, October 1, at 5 p.m., and visit richmondcultureworks.org for more information.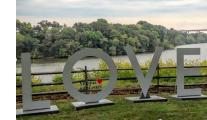 Join Virginia Tourism Corporation on October 19-22 for a four-day virtual event to learn more about how VTC promotes its brand and Virginia as a tourism destination. This orientation series is a must-attend for tourism marketers and managers of Virginia tourism properties who wish to increase their visitation. Click here to register.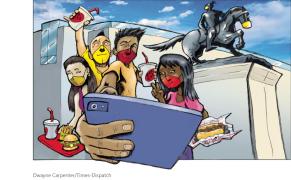 Between welcoming sports back into the region, drive-in concerts, outdoor dining, and ever-evolving safety measures, the region is continuing to recover from the devastating financial impacts of COVID-19 in new and creative ways. In case you missed it, here is my op-ed in the Richmond Times-Dispatch about the importance of supporting Richmond's hospitality and tourism industries and the ways RVA is making a comeback.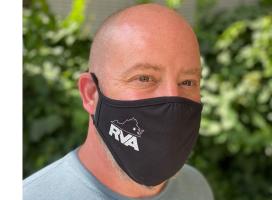 Are you interested in adding to your mask collection? Richmond Region Tourism is giving away free "RVA" masks at local Visitor Centers around the region. We are currently operating two Visitor Centers at the VMFA Robinson House and the Richmond International Airport. Both locations are open daily from 10 a.m.- 5 p.m. Support the region's safety efforts and grab yours today.
Lastly, don't forget to join us this Friday, September 25, from 9-10:30 a.m. for our virtual 2020 Awards and Annual Meeting. Register for free by noon today at RRTEvents.com.
Please continue to stay safe, well and in touch. You can always reach me directly at jberry@visitrichmondva.com with any questions or needs.
Sincerely, 
Jack Berry  
President & CEO