Partners
I AM TOURISM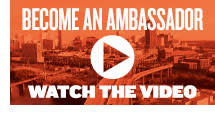 At Richmond Region Tourism, we know that tourism depends on each one of us: those who work in the industry daily and those who live here and tell others about it. Our people are our biggest assets, and it is their recommendations that matter. To that end, we've relaunched our I Am Tourism Ambassador program to engage, educate and activate members of our community. Hear what our Ambassadors say about the program in our new video. Sign up today to join the ranks of hundreds of Ambassadors around the region.

Tourism doesn't just happen. Before visitors come here, they have to know we are here. And that's the job of Richmond Region Tourism. In partnership with the local community, our team is booking meetings, conventions and tournaments,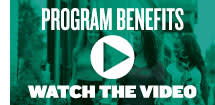 generating press, welcoming visitors, working with restaurants and producing compelling, trip-motivating marketing content. I'm proud to work with a talented team at Richmond Region Tourism. 

We are tourism. And so are you.
- Jack Berry, President and CEO
Connect with Visitors
Each year, the Richmond Region attracts 7 million visitors who spend $2 billion on local lodging, dining, shopping, entertainment, recreational activities and transportation. Take advantage of these resources to drive visitors to your business: 
Richmond Region Connect is the web portal designed to connect your business with travelers, meeting and event planners and Richmond Region Tourism staff. Get started!
Promote your services directly to your desired audience as a Partner of Richmond Region Tourism. Join us and learn more about how we can work together.
Use our Tourism Toolkit that spells out the Top 10 ways to promote your business to visitors.