Partners
COVID-19: Richmond Region Tourism Statement
Things are changing fast. We're here to help.
Dear valued partner,
In addition to sharing new resources with you this week, we're excited to highlight how organizations across our region have adapted and found new ways to connect with visitors during this time.  
Richmond Region Tourism is proud to partner with ChamberRVA and other organizations for ForwardRVA, a regional coalition focused on creating an innovative and safe reopening and planning framework.
As area businesses reopen, ForwardRVA is providing free PPE starter toolkits for small, local, retail and restaurant businesses with 25 or fewer employees. The toolkits include face masks, gloves, hand sanitizer and important safety information. Items will be available for pickup at several locations throughout the region on Wednesday, May 27 and Thursday, May 28 from 8 a.m.-1:30 p.m. Learn more at ForwardRVA's website.  
We're continuing to share locality resources for business reopenings in this newsletter as well. Hanover County has implemented a streamlined process to quickly review and expedite authorization for restaurant outdoor seating requests. You can find more details here.  
Please take 10 minutes to fill out the Virginia Business Leader Survey. The cross-sector effort is designed to help leaders better understand and strengthen their organizations during the pandemic. Organizers are collecting data from senior organizational and community leaders within business, nonprofit, education and government sectors. Virginia Business will publish an online survey report in early June. 
J.C. Poma, Richmond Region Tourism's Director of Sports Relations, was featured in a Richmond Times-Dispatch article last weekend about the impact of COVID-19 on local sports tourism. Read J.C.'s insights on why sports tourism will be so important for the region's economic recovery here. 
We're inspired by the innovation and creativity in our region as organizations pivot operations and find new ways to engage with guests. Here are some recent examples:
The Metro Richmond Zoo is temporarily offering drive-thru tours at its park. The tours last one hour and allow visitors the opportunity to see chimpanzees, giraffes, cheetahs, monkeys and more from your vehicle.
While we can't cheer on the Richmond Flying Squirrels right now, we can still eat ballpark food. The Flying Squirrels will be offering curbside pick-up on Fridays from 11 a.m.-1 p.m. and will be featuring popular concession items like Squirrelly Fries, burgers and chicken tenders, along with beer and wine. Orders must be placed online by 5 p.m. on Wednesday. 
If you're looking for opportunities to work off your ballpark fries, Sports Backers has you covered. The nonprofit announced a new virtual race called the "Great American 5000" that starts on June 14. Participating teams will compete to cover the 5,000-kilometer (3,100-mile) distance between the Pacific Ocean in San Francisco and the Atlantic Ocean in New York. An online map will track each group's virtual progress across the country as they run, walk or hike around our region. The first team to virtually "reach" the Atlantic Ocean in New York will be declared the winner. 
It's tRiViA time! Do you know who holds the record for the most NASCAR wins at the Richmond Raceway? Another round of tough questions is live on our site. If you answer everything correctly, you'll be entered to win a $50 gift card to Studio Two Three. Congratulations to last week's winner Carol Nitz, who won a membership to The Valentine.   
Please continue to stay safe, well and in touch. You can always reach me directly at jberry@visitrichmondva.com with any questions or needs.
Sincerely, 
Jack Berry  
President & CEO 
Resources
Retail Merchant Association's Retail Relief 2020  
To build solidarity across the sector, the retail business leaders on RMA's board have voted to open membership to all local retail businesses at no cost for the next six months. The organization is inviting all retail business owners to join RMA's existing members who are already participating in Retail Relief 2020, an initiative that supports our members with information, support, and advocacy. Click here to sign-up. 
TripAdvisor Supports Restaurants 
TripAdvisor is supporting the restaurant industry, including making it easy (and free) for operators to update their business listing on TripAdvisor to sell gift cards or share if they offer delivery and take-out services. 
TripAdvisor has also created some additional features, including a new tool to enable restaurant owners to mark their business as "temporarily closed." To make other adjustments to the services provided by a dining establishment and to be updated on helpful resources for restaurants, go here.
Other initiatives: 
Ads will run for free during the COVID-19 crisis where restaurants are mandatory closed 
TripAdvisor will offer free Premium service during the crisis to those with a monthly subscription 
TripAdvisor will offer three free months to extend the annual subscription package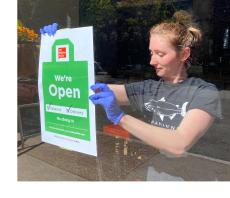 We're Open Signs Still Available 
Richmond Region Tourism created signage to help local restaurants and craft beverage establishments promote their takeout and delivery options during the coronavirus pandemic. Last week 500+ signs were delivered around the region. If you would like a sign for your establishment, please email Michael Spurlock at mspurlock@visitrichmondva.com. Graphics are also available for download in our Image Library. A list of restaurants, breweries, cideries and wineries offering curbside, delivery and takeout service can be found at www.takeoutrva.com. Please let us know if we can add your business to the list by emailing Mike Ritchie at mritchie@visitrichmondva.com. 
VRLTA Restaurant & Hospitality Relief Fund
The Virginia Restaurant, Lodging & Travel Association, through its 501c3 foundation (Virginia Restaurant Lodging & Travel Association Educational Foundation/VRLTAEF) has formed a new industry relief fund to aid workers displaced by the recent restaurant and hospitality industry shutdowns.

The Fund will provide direct cash support to workers that have been laid off due to the recent COVID19-related business downturn in Virginia. The VRLTAEF will be funding the new trust with donations from individual donors and grants from local private foundations and corporate partners. VRLTA has also partnered with the Virginia Tourism Corporation to create a Virginia is for Restaurant Lovers t-shirt, and other merchandise, with a portion of the proceeds going to the Fund. Donations may be disbursed to organizations around the state which can connect the support to individuals, or, in some cases, made directly to affected individuals.

VRLTA is asking all of the industry's suppliers, distributors, allied vendor partners, and other corporations to support the Fund. The restaurant and hospitality industries in Virginia are not only large employers, but also greatly contribute to the Commonwealth's economy.

All donations to the Fund are fully tax-deductible, subject to applicable laws and Internal Revenue Service (IRS) regulations. If you would like to direct your donation to a particular area, please reach out to jim@vrlta.org for assistance. Donations can be made through VRLTA's website.

LISC and Verizon's Small Business Recovery Fund 
Small businesses across the country are confronting extreme economic challenges as a result of the COVID-19 pandemic. Financial support at this critical time can make the difference between staying in business or closing permanently, leading to lost income, jobs and economic stability.  Thanks to a $2.5 million investment from Verizon, LISC is offering grants to help small businesses fill urgent financial gaps until they can resume normal operations or until other more permanent financing becomes available. 

LISC will use the Verizon funding to provide grants of up to $10,000 to businesses facing immediate financial pressure because of COVID-19—especially entrepreneurs of color, women-owned businesses and other enterprises in historically underserved communities who don't have access to flexible, affordable capital.

The Central Virginia COVID-19 Response Fund for Nonprofits 
The Community Foundation for greater Richmond has established the Central Virginia COVID-19 Response Fund in partnership with the Emergency Management Alliance of Central Virginia and PlanRVA to support organizations that are addressing the immediate needs, longer term effects of the pandemic, and community recovery. Find out more information here.

Retail Merchants Online Community Forum  
Our partners at Retail Merchants are hosting an online community forum to provide an outlet for local businesses to share resources, support and questions. We invite you to participate.  
I AM TOURISM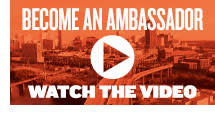 At Richmond Region Tourism, we know that tourism depends on each one of us: those who work in the industry daily and those who live here and tell others about it. Our people are our biggest assets, and it is their recommendations that matter. To that end, we've relaunched our I Am Tourism Ambassador program to engage, educate and activate members of our community. Hear what our Ambassadors say about the program in our new video. Sign up today to join the ranks of hundreds of Ambassadors around the region.

Tourism doesn't just happen. Before visitors come here, they have to know we are here. And that's the job of Richmond Region Tourism. In partnership with the local community, our team is booking meetings, conventions and tournaments,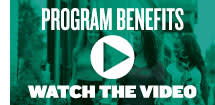 generating press, welcoming visitors, working with restaurants and producing compelling, trip-motivating marketing content. I'm proud to work with a talented team at Richmond Region Tourism. 

We are tourism. And so are you.
- Jack Berry, President and CEO
Connect with Visitors
Each year, the Richmond Region attracts 7 million visitors who spend $2 billion on local lodging, dining, shopping, entertainment, recreational activities and transportation. Take advantage of these resources to drive visitors to your business: 
Richmond Region Connect is the web portal designed to connect your business with travelers, meeting and event planners and Richmond Region Tourism staff. Get started!
Promote your services directly to your desired audience as a Partner of Richmond Region Tourism. Join us and learn more about how we can work together.
Use our Tourism Toolkit that spells out the Top 10 ways to promote your business to visitors.