Pet friendly RVA
Dear partner,
As the weather cools and the leaves begin to change, encourage your friends with pets to visit the Richmond Region. Our new Pet Friendly RVA campaign promotes the region's pet friendly attractions to ensure your dogs and cats enjoy the region just as much as visitors. Created in-house, the campaign includes pet-friendly hotels, restaurants and activities.
Our regular hospitality and tourism updates are below. I hope you find the resources and information useful. You can contact me anytime at jberry@visitrichmondva.com.
Jack Berry
President & CEO
TRAVEL SENTIMENT
UPTICK IN TRAVEL: According to Longwoods International, the recent downward trend in gas prices translates into improving consumer confidence toward future travel. Only 27% of travelers said gas prices would greatly impact their decision to travel in the next six months.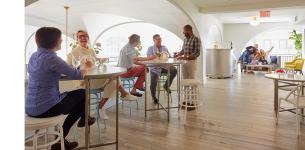 HOTEL OCCUPANCY REMAINS STRONG: In August, Richmond's hotel occupancy rate was 68.7%, only slightly lower than the 72.7% occupancy in August 2021. The busy calendar of sports events and meetings is helping to drive the success.
RICHMOND REGION HAPPENINGS
Look for updates on event websites before you head out this weekend, given the possibility of weather impacts from Hurricane Ian.
LOCAL HAPPENINGS: Be sure to check out our October calendar for a full list of upcoming conventions, meetings and sports events.
HISPANIC HERITAGE MONTH: Viva RVA!, a celebration of Hispanic Heritage Month and LGBTQ+ Pride, returns to Diversity Richmond on Saturday, Oct. 1. The family-friendly festival celebrates the contributions of Richmond's Hispanic LGBTQ+ community and its allies with music, food and art. Register for the event today!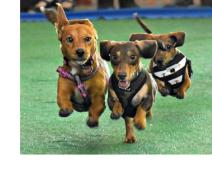 HOT DIGGITY DOG: RRT is helping bring "Dachtoberfest" – an event featuring hundreds of dachshunds racing and in costume contests – to Richmond this Saturday. We can't wait to cheer on the dachshunds during the Little Links, Bratwurst and Hot Dog Carts races. * Photo courtesy of Dachtoberfest
2nd STREET IS BACK: The 2nd Street Festival is returning to Jackson Ward for its 34th  anniversary Oct. 1-2. Over the years, this free, community event has grown to be one of the Mid-Atlantic's largest street festivals. The annual celebration and homecoming will feature three stages of live musical entertainment along with a Kidz Zone, popular food vendors, a marketplace and Artists Row to shop, and the Richmond Metropolitan Antique Car Club.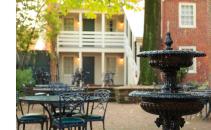 RVA IS FOR LOVERS: Looking for romantic getaway ideas for you and your special someone? The perfect stay in RVA is just a road trip away! Getaway Mavens writer, Malerie Yolen-Cohen shares her roundup of 20 romantic hotels and inns in Virginia, highlighting RVA's boutique hotels.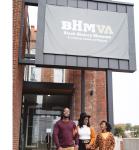 NEW EXHIBIT ALERT: The Black History Museum & Cultural Center of Virginia is celebrating the lives and legacies of Black Virginians in its new 40th anniversary exhibition, "Forging Freedom, Justice and Equality." The exhibit will explore vital themes of Black history in culture across the Commonwealth and will be on display through April 29 next year.
ICYMI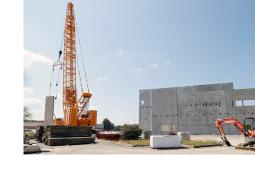 NEW SPORTS CENTER: The 185,000-square-foot Henrico Sports and Events Center is projected to help position the county as a leader in sports tourism by bringing big-ticket weekend events and visitors to the region. Richmond Times-Dispatch has more on the story.  * Photo courtesy Eva Russo Times Dispatch
INTERNATIONAL HOUSEKEEPERS WEEK: Earlier this month, hardworking service professionals were celebrated for keeping our spaces clean, sanitized and organized during International Housekeepers Week. To highlight their importance, RRT Board Chair Dan Schmitt wrote a Letter to the Editor in the Richmond Times-Dispatch to celebrate local hotel teams.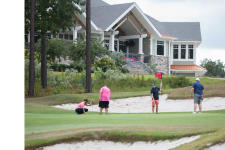 GOLFING FOR A GOOD CAUSE: The 19th Annual Richmond Region Open Presented by Rosie's Gaming Emporium and Colonial Downs was a huge success at Magnolia Green Golf Club in Chesterfield County. The event raised an estimated $30,500 for the Richmond Region Tourism Foundation, the philanthropic arm of RRT.
Every year our Foundation supports educational efforts like the free I Am Tourism ambassador training program, diversity and inclusion efforts like BLK RVA and OutRVA, scholarships for students in hospitality management classes, and programs that help the world recognize the Richmond Region's importance as a sports tourism destination. Check out pictures from the event. Thank you for your support!
If you find this content valuable, please forward our newsletter to a peer in the region's hospitality industry.