Announcing our 2022 Tourism Awards recipients and scholarship winners
Dear partner,
Wednesday, Richmond Region Tourism held its Awards and Annual Meeting to share updates and celebrate the individuals and organizations that make the region an award-winning destination.
After two of the most challenging years in our industry, the Richmond Region continues to thrive and remains a top travel destination for visitors across the country. We wouldn't be where we are today without our incredible partners, community members and visitors who make the region one of a kind.
Wednesday's event included important discussions about solving the region's workforce challenges, an awards presentation and a student scholarship program. Learn more below and see event pictures here.
Our regular hospitality and tourism updates are below. I hope you find the resources and information useful. You can contact me anytime at jberry@visitrichmondva.com.
Jack Berry
President & CEO
Celebrating Award Winners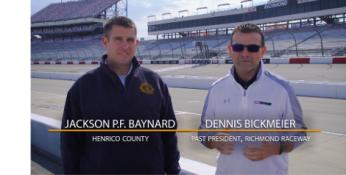 Richmond Raceway received the Tourism Impact Award, the highest honor given each year. Serving as RVA's vaccination site hub, Richmond Raceway helped vaccinate thousands of people in the community. Past President, Dennis Bickmeier's ongoing leadership assisted in enabling the region to reopen safely. Hear from Dennis.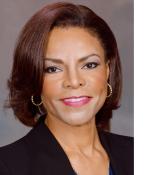 Rita McClenny, President and CEO of Virginia Tourism Corporation, was honored with the Chairman's Award, given to a person or organization who has made the greatest contribution during the previous year. Rita worked for years to recruit and expand film production in Richmond – and the entire Commonwealth. Today, she leads a statewide team to promote Virginia as a premier destination for visitors. Learn more from Rita.
Other awardees included:
Customer Service Award: Candice "Candy" Banks, Executive Administrator to the Director and Chief Executive Officer at Virginia Museum of Fine Arts
Rising Star Award presented by Shamin Hotels: Allison Smith-Mackey, Owner of Pop of Confetti
Tourism Leadership Award: Owen Matthew, Corporate Director, Operational Accounting at Cedar Fair Entertainment Company
Restaurant Partner of the Year presented by Korbel: Lillie Pearl, Chef Michael Lindsey and Kimberly-Love Lindsey, Co-owners
Attraction Partner of the Year presented by Richmond Raceway: Walking the Ward with Gary Flowers, Gary Flowers, Owner/Operator
Dedicated Partner of the Year: WTVR, CBS 6
MVP Sports Award: Adam Kennedy, Executive Director of SwimRVA
Unsung Tourism Hero: James Millner, Program Director of Virginia Pride
Hotel Partner of the Year presented by The 288 Group: Hampton Inn & Suites Richmond/Virginia Center and Tru by Hilton Nancy Coggins, Director of Sales
Tourism Event: Down Home Family Reunion, A Celebration of African American Folklife, Janine Yvette Bell,  President & Artistic Director Elegba Folklore Society
Solving the region's workforce challenges
Over the last two years, 30% of the tourism and hospitality workforce left the industry completely. Richmond Region Tourism is committed to helping our regional partners solve workforce challenges. Wednesday's event included mini-breakout sessions led by emcee Jasmine Turner with tourism leaders discussing strategies for recruitment and retention
Brian K. Davis with Virginia Career Works shared info about available resources and stipends to help train new and current employees, while ChamberRVA CEO Brian Anderson discussed the organization's recent Labor Market Analysis report.
Richmond Region Tourism board chair and founder of RMC Events Dan Schmitt highlighted how his company hired more than 1,200 people during the pandemic by shifting in-person recruitment to digital.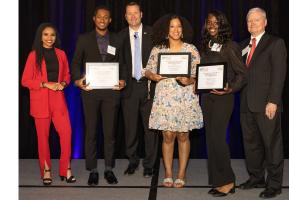 Scholarships that support hospitality students 
Proceeds from our Tourism Awards and Annual Meeting benefit the Richmond Region Tourism Foundation. The Foundation awards four annual hospitality scholarships of $1,000 to students pursuing a career in the tourism/hospitality industry.
This year's winners from Virginia State University's Hospitality Management program included:
Prince Harris
Mariah Darden
Morgan Best
Kiara Parker
How can you help?
One easy way to help promote and keep tourism and hospitality top of mind to your team, your organization, family and friends is to sign up for one of Richmond Region Tourism's I Am Tourism Ambassador classes! This free class - engages and educates RVA residents, your employees, about what is in our own backyards. Join us in-person for the next class on Thursday, May 12. Register here!
If you find this content valuable, please forward our newsletter to a peer in the region's hospitality industry.