black lives matter
Things are changing fast.
We're here to help.
Dear valued partner,
Now, more than ever, we need to come together in a safe way. This year, we are encouraging our attractions, hotels and other tourism partners to tidy up their favorite regional spots along with their own outdoor spaces.
Please join Richmond Region Tourism for our biannual Tourism Picks Up day on Thursday, April 22, to clean up outdoor spaces our residents and visitors enjoy. The RRT team will clean up Woodland Cemetery. If everyone spruces up their slice of the region, by the end of the day, RVA will be ready for its close-up. Need ideas for what you can do or tips for a successful clean-up project? Email RRT's Shelly Jiggetts at sjiggetts@visitrichmondva.com or visit RichmondToolBank.org for more information on tool rentals, such as trash pickers.
I hope this space will continue to provide important information that celebrates the beautiful and resilient region we call home. And remember: Stay Safe. Stay Well. Stay in touch. You can contact me anytime at jberry@visitrichmondva.com. 
Jack Berry
President & CEO
LATEST TRAVELER DATA
RESEARCH FINDINGS: A recent Destination Analyst study found that amid financial optimism and an increasingly ready-to-travel mindset, many American travelers are saying yes to summer vacation this year. Over 71% did some travel dreaming or planning in the last week alone, including 16.2% who booked or made reservations. Two-thirds of American travelers say they have a trip planned in the next three months—another pandemic record.
GET-OUT-THE-VOTE 
USA TODAY: Richmond is up for Best City for Street Art and Best Arts District on USA Today's 10 Best rankings. Support the Richmond region and cast your vote daily! Voting ends Monday, April 26.
LOCAL TOURISM UPDATES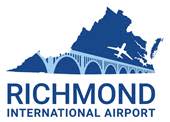 SPRING ROUNDUP: Spring has sprung, and the Richmond region is bustling with new sites, bites and activities for visitors and locals to safely enjoy. Looking for fun ways to enjoy this season? Check out this roundup with the latest community happenings.
RIC UPDATE: Daily, nonstop service from Richmond to Chicago through Southwest Airlines will begin on April 12.  Southwest will add daily direct flights to Denver beginning May 9. This is not only great news for leisure travel to RVA, but also important as we market the region to meetings, conventions and sports tournaments. This Richmond Times-Dispatch story has details.  
VACCINES FOR HOTEL WORKERS: Virginia Restaurant, Lodging & Travel Association has worked tirelessly to advocate at the state level to move up hotel workers to Phase 1c of the vaccine priority list, and their hard work has paid off. The Commonwealth's Deputy Secretary of Health and Human Resources recently announced that Phase 1c will soon be updated to include "Traveler Accommodations (Including Hotel Workers)" under the Phase 1c "Housing and Construction" category. This is great news for the hospitality industry and hotel and lodging employees across the state.
DOWNTOWN SURVEY: Mayor Stoney has assembled a task force assigned with developing and executing solutions to improve the downtown area. The task force is seeking public input, primarily from business owners, to better understand how to help guide the recommendations of this task force. Please take 5-10 minutes to complete this survey. Your opinion matters.
BECOME A RVA AMBASSADOR: The registration deadline for the virtual I Am Tourism Ambassador Program on Wednesday, April 28, from 9-11 am, is April 27 at noon. The free workshops help participants gain a visitor's perspective of the region and knowledge of the many tourism products and offerings. Go to IATRVA.com to sign-up.
DOMINION RIVERROCK: To encourage outdoor adventure and highlight the wide range of active living opportunities available in Richmond, Dominion Energy Riverrock will celebrate the weekend of May 14-16 with small-scale events and partnerships with local organizations. For more information, visit RiverrockRVA.com.
UPCOMING EXHIBITION: Head downtown beginning May 5 to help The Valentine welcome a new exhibition, Breathing Places: Parks & Recreation in Richmond, which explores the design, use and change of Richmond's carefully crafted parks, recreation areas and natural spaces and their effect on the region's residents today. The exhibit runs through January 30 and includes a slideshow of rotating images featuring community-submitted photos. Individuals and organizations can submit images of themselves, their families or their friends enjoying greenspaces across the region here.
MIND MATTERS:  Join the Science Museum of Virginia for an immersive touring exhibition that uses immersive experiences and multimedia activities to raise awareness about mental illness. "Mental Health: Mind Matters" is included with admission to the Science Museum of Virginia, and tickets are available at smv.org.
EASTER EVENT: The community is invited to hop over to Maymont to experience the delights of spring during Dominion Energy Family Easter on Saturday, April 3, 9 a.m.-3 p.m, on the Carriage House Lawn. The whole family will enjoy seasonal sights and sounds, Easter Bunny appearances, entertaining performers, and a handful of other "egg-cellent" activities widely dispersed on the lawns.  
TRAVELING ART EXHIBIT: Enjoy warmer and brighter days at Short Pump Town Center with patio dining and unique views of the interactive Prismatica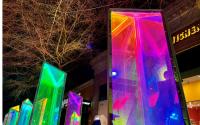 Art Installation on March 31 – April 27. In addition to experiencing Prismatica, guests can also take advantage of the extended Dine & Delight program. This promotion supports restaurants and rewards customers during these challenging times. To participate, order $50 or more from a qualifying Short Pump Town Center restaurant, submit your itemized receipt to www.dinedelights.com and receive a digital $20 Reward Card. Offer valid for takeout, dine-in, or delivery.
ICYMI
CAPACITY LIMITS: As COVID-19 vaccinations continue to rise in Virginia, certain capacity limits for sports and entertainment venues are increasing. Beginning April 1, outdoor venues can operate at 30% total occupancy. Richmond Region Tourism provided perspective to NBC-12 on what the new guidelines mean for sports tourism in the region. As events take steps to safely reopen, remember: Wear a mask, follow safety protocols and have fun!
SPORTS GRANTS: Sports events and tournaments bring new visitors to the region and are important for our economy and community. A new Richmond Region Tourism Foundation grant program, designed to help local sports organizations create or expand local events in the region, recently awarded $25,000 to 15 local entities. RVAhub has the story.
BLK RVA EFFORTS: Richmond Region Tourism is reminding the community that the BLK RVA campaign serves as a resource to honor and celebrate Black culture and Black-owned businesses every day of the year.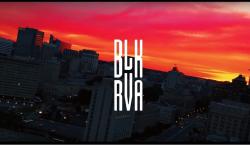 BLK RVA's website includes an overview of attractions and historical sites that center the Black experience, as well as Black-owned tourism-related businesses and restaurants in the region.

The initiative recently launched its first campaign focused on Black history in the region and added a section of the website dedicated to historic resources and video content from community leaders. The first two profiles in the series feature Omilade Janine Bell, Elegba Folklore Society's President and Artistic Director and Free Bangura, Founder & CEO of Untold RVA, Chair of the City of Richmond's History and Culture Commission, and BLK RVA Advisory Team Co-Chair. The videos aim to connect viewers to the past, celebrate the present and look toward the future and will release over the coming weeks.
For more information on BLK RVA's resources, check out this story in RVAHub.
PRAISE FROM FORBES: "In recent years, Richmond has been thriving as a culinary destination – thanks to a cool crop of locally-based chefs, sommeliers, and restaurateurs, all of whom are elevating the local dining scene to buzzy new heights." Check out the RVA love from Forbes Magazine.