Richmond Region Tourism
Funding and programs Information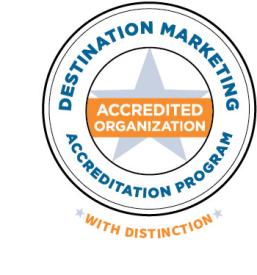 Richmond Region Tourism (RRT) is a private, non-profit 501(c)(6) organization that strives to build a more livable, lovable and prosperous region that balances the quality of life for locals and excitement and fresh experiences for visitors. Our primary funding comes from a tax (transient lodging tax) that hotel guests pay on lodging in Chesterfield, Hanover, Henrico and New Kent counties, the town of Ashland and the cities of Richmond and Colonial Heights. We receive 1.75 percent of the transient lodging sales in the Richmond Region. We are also partially funded by the Greater Richmond Chamber, and receive funding from local partners and sponsors. This page is dedicated to showcasing our transparency in helping people better understand our programs and funding structure. If you have any questions, please feel free to contact us at admin@VisitRichmondVA.com.
OUR VISION
Be a world-class organization known for our superior service and innovative marketing.
OUR MISSION STATEMENT
Grow the economy of the Richmond Region by attracting conventions, meetings, and visitors and ensuring that all have a great experience.
OUR CORE VALUES
Inclusiveness - collaboration, diversity, regional focus
Superior Service - customer focused, exceeding the promise
Integrity - a culture of honesty, credibility, fairness
Innovation - creativity, resourcefulness, catalyst
Passion - enthusiasm, high energy