2021 Virtual Awards and Annual Meeting
The team at Richmond Region Tourism hosted our Virtual Awards & Annual Meeting, an exciting moment to celebrate the vitality and importance of our local tourism community.
During the event, we premiered Find Your Moment, a new advertising campaign by Richmond Region Tourism encouraging residents to share their favorite local experiences and attractions with friends and family. Find Your Moment's goal is to remind people, when they are ready, to welcome loved ones back to visit. 
We'd love for you to post your favorite RVA moment using the #MyRVAMoment hashtag on social media and sharing the campaign videos with friends. You'll see them running on online and on TV.
View the 2021 virtual Awards and Annual Meeting here.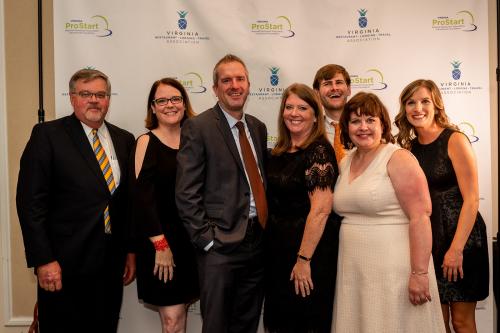 The Tourism Impact Award
The Tourism Impact Award is the highest honor given each year. Receiving the prestigious   2021 Tourism Impact Awards will be Virginia Restaurant, Lodging & Travel Association.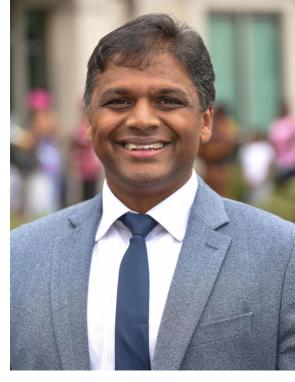 The Chairman's Award
The Chairman's Award is awarded to a person or organization who has been a significant asset and made the greatest contribution during the previous year. Receiving the 2021 Chairman's Award will be Dr. Danny Avula, Director of the Richmond City and Henrico County Health Departments. *Photo Credit: Clement Britt and Richmond Times Dispatch
Congratulations to our 2021 Award Recipients:
 
MVP Sports Tourism Award: Steve Taylor, Head Men's Cross Country Coach and Assistant Track & Field Coach at University of Richmond
Dedicated Partner Award: Hamilton Glass
Restaurant Partner of the Year: Perch
Attraction Partner of the Year: Richmond Night Market
Tourism Event of the Year: Richmond Folk Festival
Hotel Partner of the Year: Omni Richmond Hotel
Unsung Hero: Dr. Janice Underwood, PhD                                  
Customer Service Award: Robin Gregson, Lewis Ginter Botanical Garden
Rising Star: Morgan Guyer, Virginia War Memorial
Tourism Leadership Award: Tricia Riggs, United Services Organization
This event is produced by the Richmond Region Tourism Foundation. The mission is to advance the impact and benefit of tourism on the Richmond Region by supporting and investing in local education, diversity and inclusion and sports tourism programs. Make a tax-deductible donation today.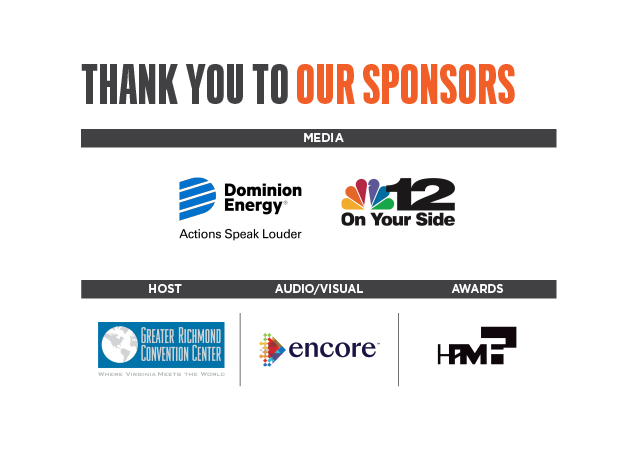 Artwork (C) Hamilton Glass