Richmond Region Tourism Foundation Awards and Annual Meeting
presented by TowneBank
Join Us for a 40th Anniversary Tourism Celebration
1983 was a big year. The internet officially launched, the first mobile phone call was made, and the first American woman went to space. It also marked the beginning of a new era for the Richmond Region – the dawn of a regional collaboration to drive visitation through innovative travel promotions, resulting in the formation of the Richmond Metropolitan Convention and Visitors Bureau, now Richmond Region Tourism . As fate would have it, National Travel and Tourism Week was established that same year.
 
Celebrate this milestone 40th anniversary with us at the 2023 Tourism Awards and Annual Meeting during National Travel and Tourism Week. Join colleagues and industry leaders as we recognize the outstanding achievements of individuals and organizations across the region. Plus, enjoy a preview of Richmond Region Tourism's new inspiration campaign, set to launch this summer.
 
Let's come together to applaud four decades of economic growth and partnerships in tourism and celebrate the bright future of travel in the Richmond Region!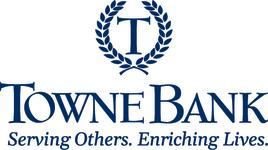 When:
Thursday, May 11
8:00 AM -  Registration, Breakfast and Networking
8:30 AM -  Program Begins
9:45 AM -  Program Concludes

Where:
Greater Richmond Convention Center
Partner Table Sponsor
$1,000 partner table sponsorship (set for 8) includes breakfast
*As a table sponsor, you receive your organization name on event and table signage, event website and program.
Registration closes Monday, May 8 at noon

Partner Table Registration Here! 
Single Ticket Registration
$100 includes breakfast
Registration closes Monday, May 8 at noon
Single Ticket Registration Here!
Tourism Impact Award presented by Rosie's Gaming Emporium and Colonial Downs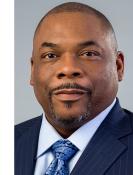 The Tourism Impact Award is the highest honor given each year. This year's award goes to the Capital Region Airport Commission, an organization that continues to enhance options for affordable flights arriving at RIC. Accepting the award is Perry Miller, President & Chief Executive Officer, Capital Region Airport Commission
Chairman's Award presented by Dominion Energy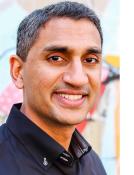 The Chairman's Award is given to a person or organization who has been a significant asset and made the greatest contribution during the previous year. This year's Chairman's Award will be presented to Mayush Mehta, Regional Vice President, JP Hospitality, who has been a stalwart advocate for RRT's Tourism Improvement District (TID) initiative, garnering support from hotels across the region.
Thank you to our award sponsors


   Chairman's Award

   Tourism Impact Awards


   Partner of the Year


   MVP Sports Award

  Restaurant of the Year


  Hotel of the Year


  Event of the Year


  Tourism Leadership Award
THANK YOU TO OUR PARTNER TABLE SPONSORS
Bryant & Stratton
ChamberRVA
Richmond International Airport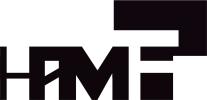 A Special Thank You to Hamilton Glass for Creating Our Tourism Awards
                                                                                                                              Artwork (C) Hamilton Glass
This event is produced by the Richmond Region Tourism Foundation. The mission is to advance the impact and benefit of tourism on the Richmond Region by supporting and investing in local education, diversity and inclusion and sports tourism programs. Make a tax-deductible donation today.