Celebrate the Strength of Tourism in RVA
The Richmond Region Tourism Foundation was thrilled to kick off National Travel and Tourism Week and celebrate our industry's resilience and our most dedicated industry partners and professionals at the 2022 Tourism Awards and Annual Meeting. 
See pictures from the event here!
RRT Foundation's Annual Hospitality Scholarship 
Proceeds from our Tourism Awards and Annual Meeting benefit the Richmond Region Tourism Foundation. The Foundation also awards four hospitality scholarships of $1,000 to students pursuing a career in the tourism/hospitality industry. Congratulations Morgan Best, Mariah Darden, Prince Harris and Kiara Parker to on being selected as our 2022 Richmond Region Tourism Foundation Scholarship recipients. Kiara, Mariah, Morgan and Prince are in the Hospitality Management program at Virginia State University. 
Congratulations to our 2022 Award Recipients: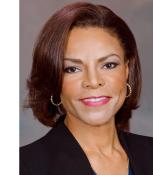 Chairman's Award presented by Dominion Energy
The Chairman's Award is given to a person or organization who has been a significant asset and made the greatest contribution during the previous year. This year's Chairman's Award will be presented to Rita McClenny, President and CEO, Virginia Tourism Corporation.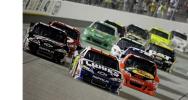 Tourism Impact Award presented by Rosie's Gaming Emporium and Colonial Downs
The Tourism Impact Award is the highest honor given each year. This year's Tourism Impact Award will be presented to Richmond Raceway.
MVP Sports Tourism Award: Adam Kennedy, SwimRVA 
Dedicated Partner Award: CBS 6  
Restaurant Partner of the Year: Lillie Pearl 
Attraction Partner of the Year: Walking the Ward with Gary Flowers 
Tourism Event of the Year: Down Home Family Reunion, A Celebration of African American Folklife 
Hotel Partner of the Year: Hampton Inn & Suites Richmond/Virginia Center & Tru By Hilton 
Unsung Hero: James Millner, Virginia Pride 
Customer Service Award: Candace "Candy" Banks, Virginia Museum of Fine Arts 
Rising Star: Allison Smith-Mackey, Pop of Confetti 
Tourism Leadership Award: Owen Matthews, Kings Dominion 
Artwork (C) Hamilton Glass
      Thank you to our award sponsors

    Chairman's Award

   Restaurant Partner of the Year

    Attraction Partner of the Year

   Tourism Impact Award
    Rising Star

    Hotel Partner of the Year
THANK YOU TO OUR PREMIER TABLE SPONSORS
Airrosti
ChamberRVA
Greater Richmond Convention Center
Hilton Richmond Downtown
Kings Dominion
Marriott, Courtyard & Residence Inn Richmond Downtown
Richmond Flying Squirrels
Richmond International Airport
SwimRVA
Topgolf
TowneBank
Venture Richmond
Virginia Museum of Fine Arts
Virginia Restaurant, Lodging & Travel Association
Virginia Tourism Corporation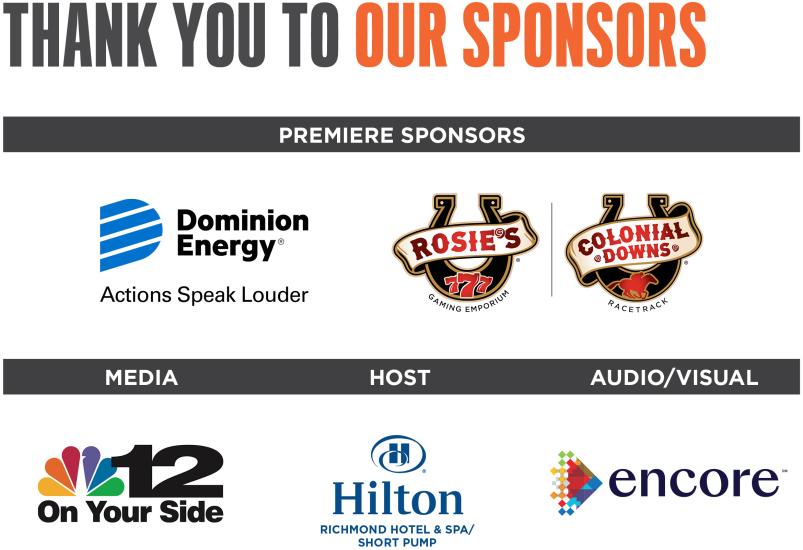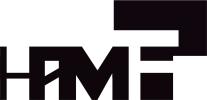 A Special Thank You to Hamilton Glass for Creating Our Tourism Awards
                                                                                                                              Artwork (C) Hamilton Glass