Partners
I AM TOURISM AMBASSADOR PROGRAM
With all of the amazing events and developments happening right now in our region, there is no better time to engage, educate and activate members of our community to become knowledgeable and influential representatives of tourism for the region.
With the new I Am Tourism Ambassador Program we will: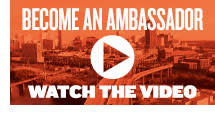 Meet industry demand - offering more frequent workshops.
Continue engagement - staying in touch with our graduates through Ambassador-specific updates and communications.
Offer volunteer opportunities - giving Ambassadors the chance to serve as the faces of the region.
Connect with the business community - offering business-focused I Am Tourism workshops.
 
About the I Am Tourism Workshops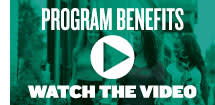 Our I Am Tourism workshops help participants gain a visitor's perspective of our region and knowledge of our many tourism products and offerings. Each workshop - which includes a two-hour classroom session and a 90-minute guided bus tour sponsored by James River Transportation and The Valentine - prepares attendees to represent the Richmond Region at special events, which bring in thousands of visitors, as well as in our communities every day!
Upon completion of the workshop, attendees receive a certificate of completion, an I Am Tourism lapel pin and a regional attractions pass to experience first-hand the many offerings of our vibrant region! 
 
Upcoming I Am Tourism Workshops - Registration Coming Soon!
Location:
All I Am Tourism classes are held at
Greater Richmond Convention Center
403 North 3rd Street
Richmond VA, 23219
Questions? Call Valerie Knorr at 804-783-7442.

Each class is limited to four people per organization. Cancellations must be made at least one working day before the event. Please note that if you do not cancel in advance or attend, you are responsible for a $15 no show fee. Call 804-783-7442 to cancel; emailed cancellations will not be accepted. Substitutions may be made at any time. Parking is available for a fee at the parking deck on Third and Marshall Streets.
I Am Tourism Ambassador Academy
Looking to expand your knowledge of all things RVA? Now that you've completed the I Am Tourism Program, you are eligible to sign up for the new I Am Tourism Ambassador Academy.
Tourism depends on each and every one of us, from those who work in the industry daily to those who live here and tell others about it. That's why Richmond Region Tourism has partnered with The Valentine to provide a free, six-week course focusing on Richmond history and the city today. The Valentine will facilitate these classes in various locations around our region. Become a subject-matter expert today and help visitors making lasting memories in RVA.
Click here to learn more. Remember, we are tourism and so are you!
Sponsors
We are able to enhance the program because of the generous support of our sponsors: