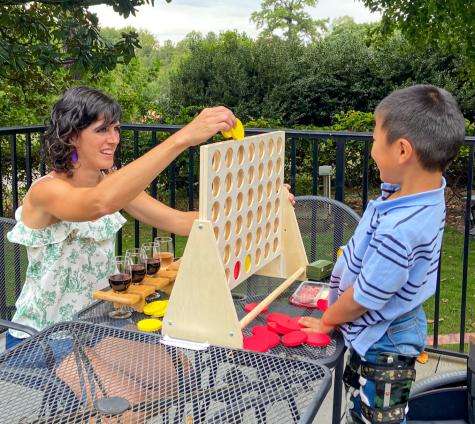 Jennifer Allen is mom to three, including her six year old wheelchair user, and is the writer behind Wonders Within Reach.
She started her blog to combine her passions for travel and disability awareness into something practical for all types of families. Now, she shares her family's journey both to inspire and enable families with disabilities to travel, and to raise awareness for the disability community.
Richmond, Virginia is a fantastic wheelchair accessible destination because of the diversity of activities in one location. Whether you're looking for a weekend in the city, a nature getaway, or a culture trip through history and art, RVA has something for everyone. (Photo: Jennifer Allen and her son, Jaden. Credit: @wonders_within_reach)
Here are a few of our favorites!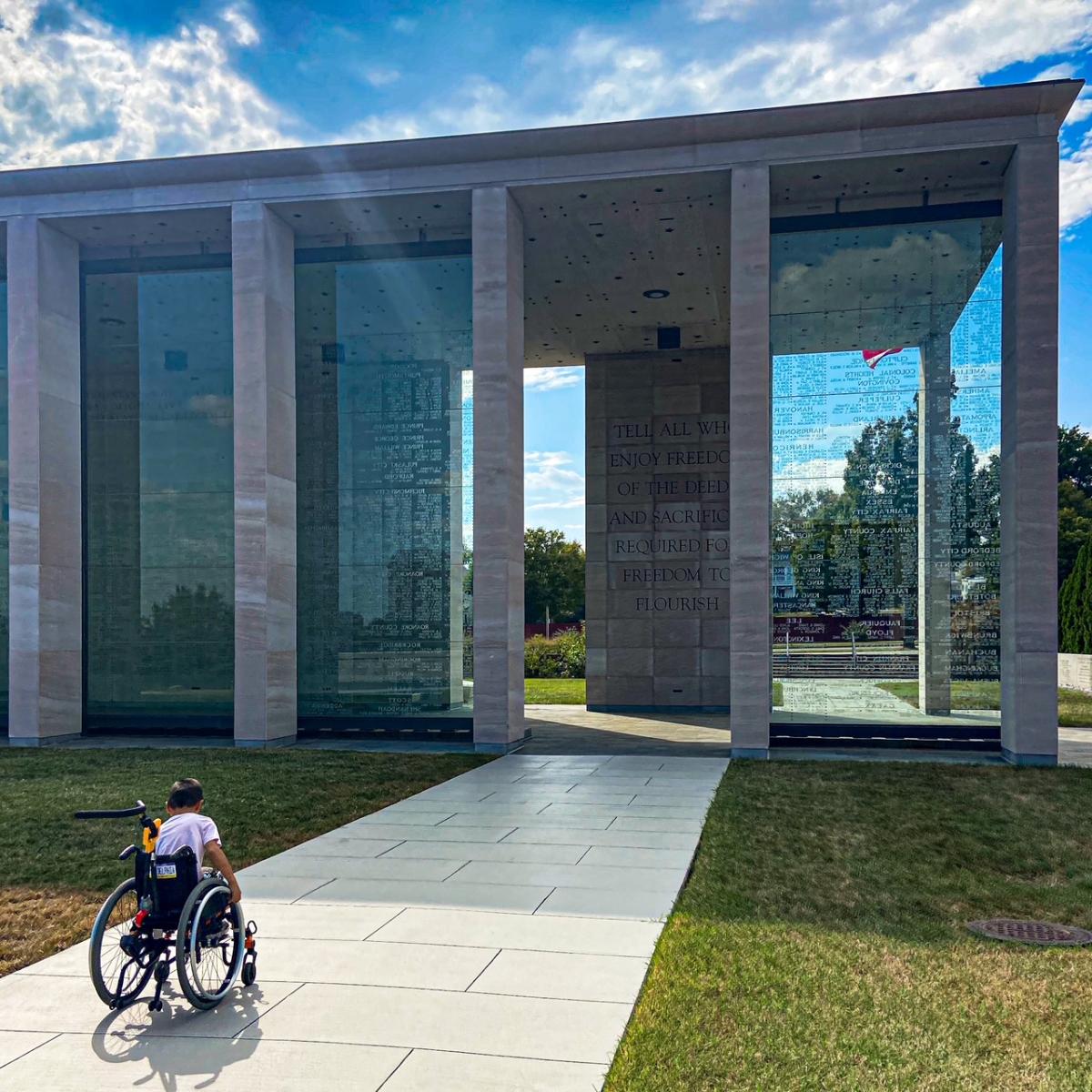 Virginia War Memorial
The Virginia War Memorial is unlike any other museum that we've visited in that its purpose wasn't to commemorate a war or battle, but rather the people who served.
They do have some neat exhibits on uniforms through the years and a variety of artifacts from war events across history, but the focus is on people. The memorial shares countless names and stories of heroes who have served and paid the ultimate sacrifice. This is the side of freedom that we don't often see, and a foundational part of our past and future that is often overlooked!
Handicap parking is available in a separate lot, by the main entrance. There are two elevators and easy access throughout both the museum and the outdoor memorial.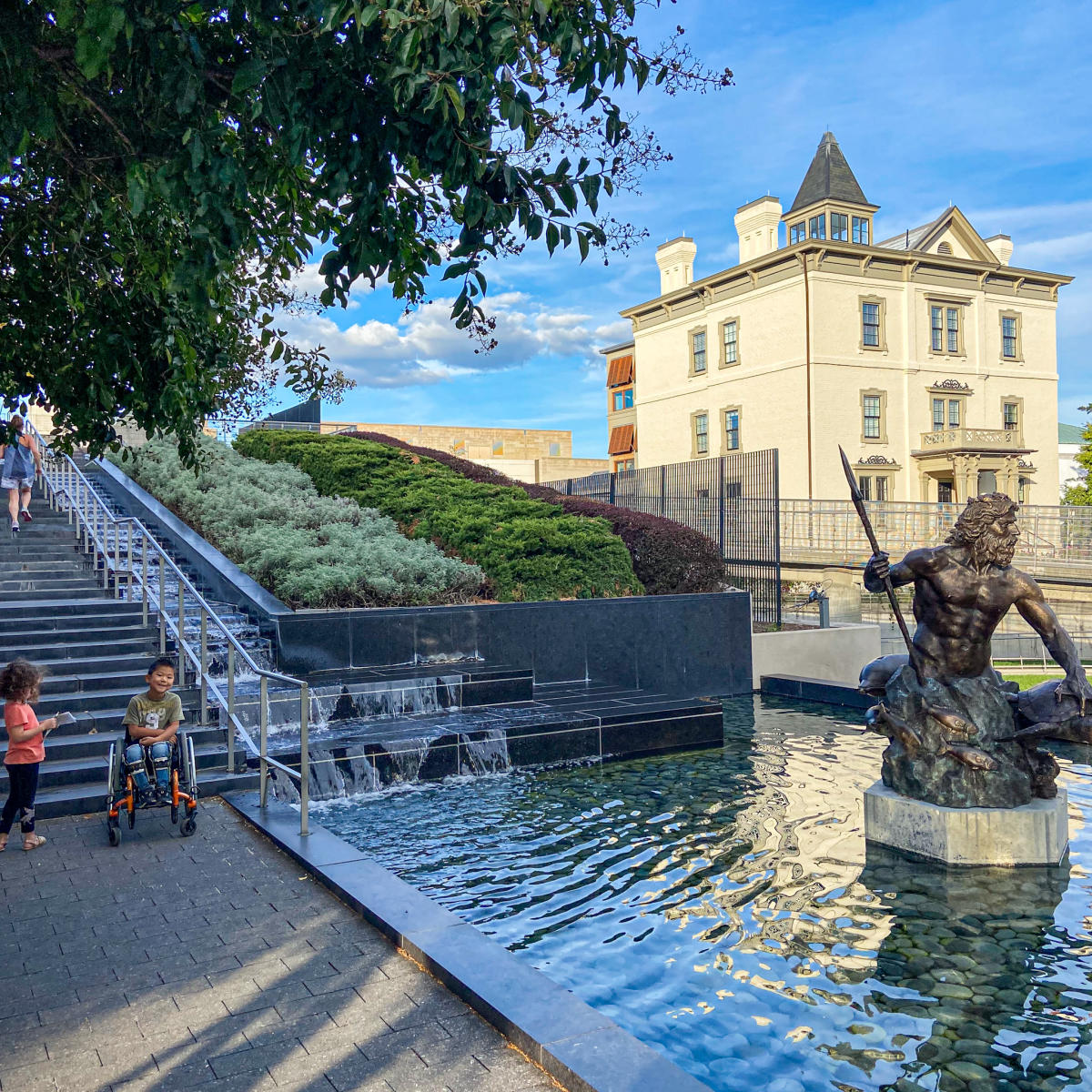 Virginia Museum of Fine Arts
The Virginia Museum of Fine Arts is an incredible museum filled with masterpieces from around the world and through the ages - for no cost! You can also purchase tickets to special traveling exhibits.
The museum is easily accessible by wheelchair. Once you're finished inside, you can roam the grounds and enjoy the sculpture garden and its water features or head to the Robinson House Visitor Center next door to learn more about exploring the Richmond Region.

Taking a Trail
Richmond has a lot of ground covered with accessible trails!
Belle Isle is the most "rugged." The isle can only be accessed by a ramped pedestrian bridge off of Tredegar Street. The trail is packed gravel, which was difficult with our manual chair. The isle is filled with great views and historic ruins.
Virginia Capital Trail is a paved trail that goes through diverse environments, including historic sites, and can take you as far as Jamestown. Just off the trail are lots of fun landmarks, restaurants, and places to take breaks along the way.
Cannon Creek Greenway is more of a nature break, with a walk through the trees. At just under two miles, it's a shorter and easier option.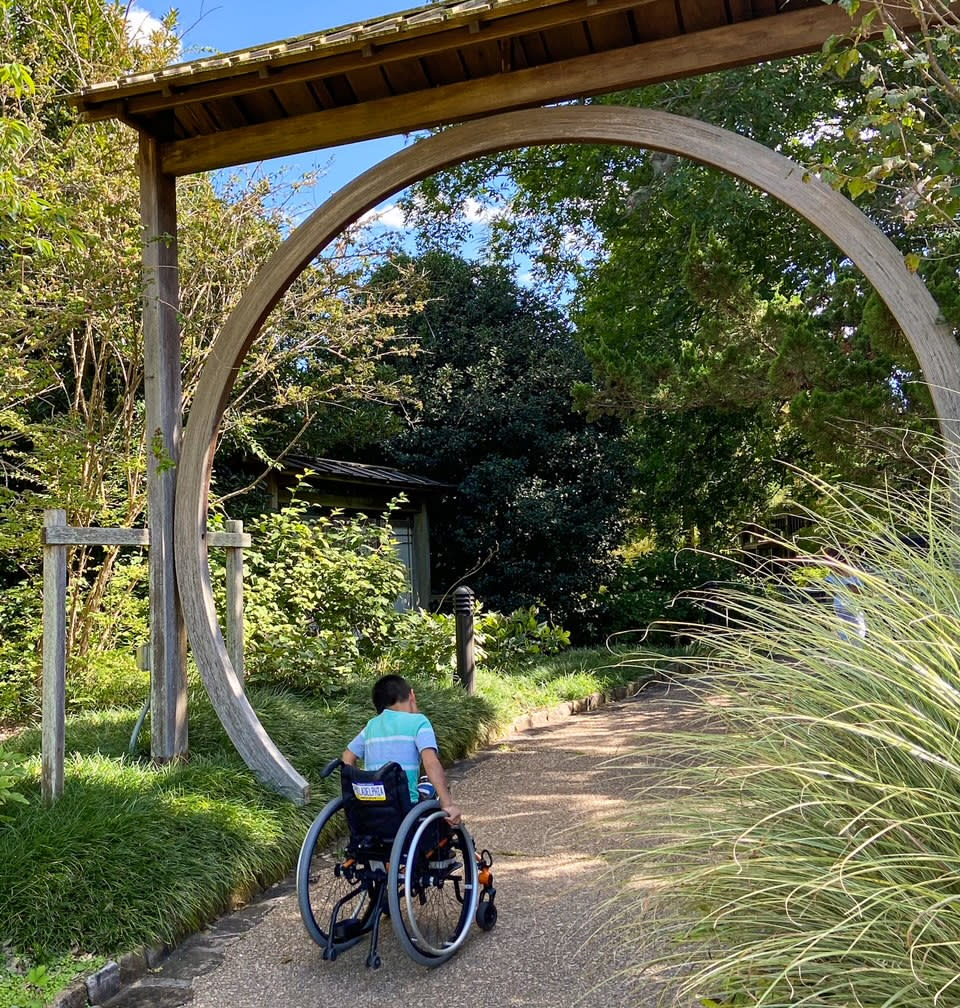 Lewis Ginter Botanical Garden
Lewis Ginter is a great opportunity for experiencing the beauty of the outdoors in any season. There are accessible routes through all parts of the gardens and there's an accessible conservatory for viewing hundreds of exotic and tropical plants of varying species.
The children's garden offers a splash pad, an international village, a hands-on gardening experience, a scavenger hunt (with prizes!), and even a wheelchair accessible treehouse.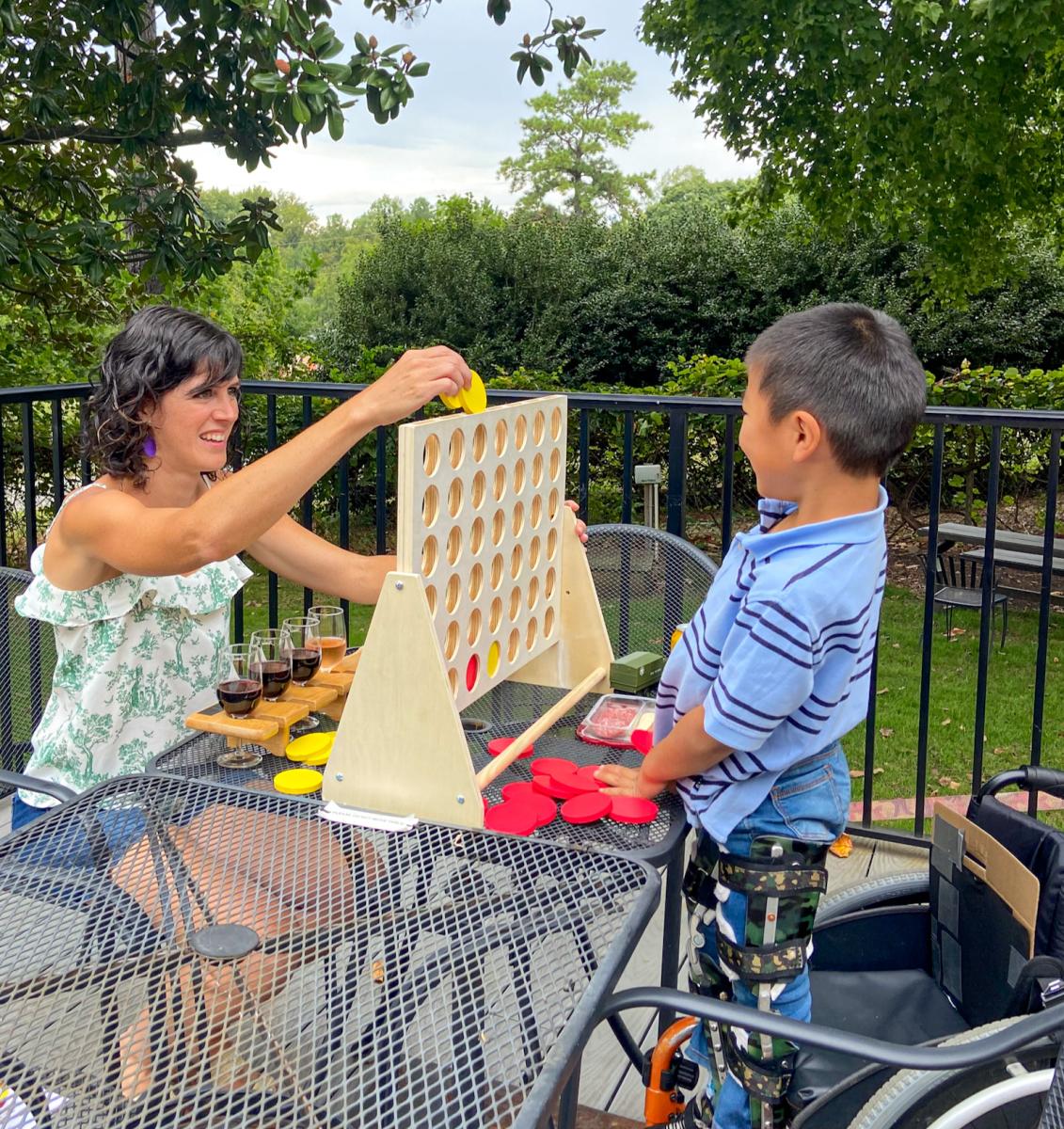 James River Cellars
James River Cellars is a great opportunity to taste award winning wines in a wheelchair accessible and family friendly environment. The accessible patio sits in beautiful landscaping for the perfect wine-tasting experience. You can bring your own picnic, or purchase from a wide variety of snacks and charcuterie boards.

Riverfront Canal Cruise
The Riverfront Canal Cruise serves triple duty as a scenic tour, a nostalgic trip through Richmond's history, and a wildlife sighting cruise. We had up-close encounters with turtles, fish, and even a heron.
The boat has one step to enter, so it would be difficult with a power chair. Once you're on the boat, you can transfer down steps to a chair, or stay seated up top in your wheelchair on the top deck.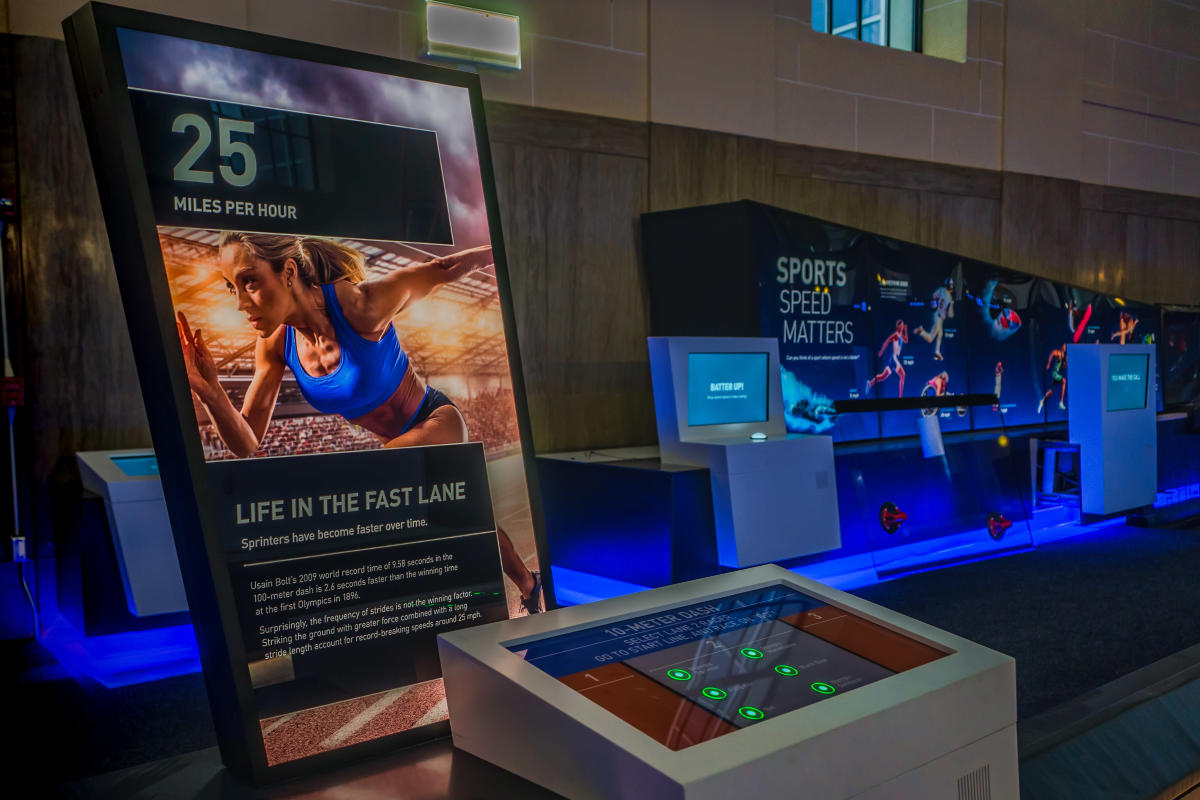 Science Museum of Virginia
The Science Museum of Virginia is a fun one for all ages! We spent a good portion of our time doing wheelchair races in the "Speed" exhibit, but I encourage you to make it past this section to explore the other two floors. There are loads of hands-on, interactive exhibits. You could spend a full day of educational play here.
Overall, the museum had excellent accessibility. We could roll to everything. There were a couple of games/stations that were difficult to reach from a seated position, but we didn't feel like we missed anything.

Capitol Square
Capitol Square is easily wheelchair accessible and one of the most beautiful areas of the city. The square is filled with sculptures highlighting Virginia's history and the architecture is stunning.
Entering the capitol building is free, and there are guided tours available.
The main entrance is not accessible. Park behind the building near the courtyard and follow the wheelchair accessible entrance signs. It looks like a service entrance, but the signs didn't steer us wrong!
---
Visit Richmond is a proud partner of VisitAble and has sponsored disability awareness education and Advocate+ certifications to our local partners in efforts to enhance accessibility and inclusion. 
Looking for more accessible locations across RVA?
Check out these VisitAble Advocate+ certified attractions: 
251 Henricus Park Rd, Chester, VA 23836
4305 Sulgrave Rd, Richmond, VA 23221
2319 E Broad St, Richmond, VA 23223
1914 E Main St, Richmond, VA 23223
16120 Chiswell Ln, Beaverdam, VA 23015
1015 E Clay St, Richmond, VA 23219