Civil War and Emancipation Experiences in Richmond, VA
There are sites to visit, and lessons to learn
The Civil War was fought on our streets and in our fields, here in what was the Capital of the Confederacy. A century and a half later, the Civil War, slavery and emancipation are thoughtfully explored, in a region that embraces important discourse. The American Civil War Museum is a good starting point for seeing a multitude of perspectives. Walk the Manchester Slave Trail. See the historic transformation of Monument Avenue. Tour battlefields. Trace the steps of Abraham Lincoln, who visited Richmond just 10 days before his assassination. Experience this indelible era of our nation's history from all angles. The story starts here.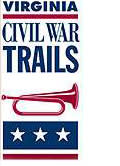 Civil War Trails puts you in the footsteps of the generals, soldiers, citizens, and the enslaved who found themselves in the midst of the American Civil War.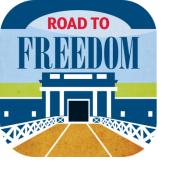 The Road to Freedom Tour Guide highlights Virginia's Civil War-era African American experience, encouraging visitors and Virginians alike to uncover these little-known stories of strife, growth, community, and more.