Pop Music
Unique sounds from RVA
Richmond, VA, boasts a vivid and engaging pop music scene that keeps audiences hooked with catchy melodies and infectious beats. In RVA, pop musicians deliver energetic and polished performances, drawing inspiration from a variety of influences to create their unique sound. From radio-friendly hits to catchy fusions, the city's pop scene offers something for every listener. Richmond's pop music scene celebrates the joy of music, encouraging audiences to sing along and dance to the irresistible rhythms of popular culture. To listen to some of these endearing melodies and winsome songs, make sure to click on any of the links below!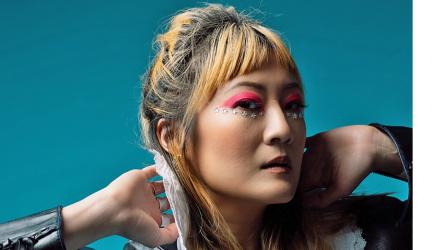 Sophie Collette - pivoted her ambitions to music after being scouted at a high school reunion by the bassist of former indie rock darlings, The Party Faithful. A month later Colette performed and toured with the band on keys, synth, and vocals in New York City and the tri-state area, during which she met producer Ben Rice of Degraw Sound. She later presented Rice with a stack of sketchbooks filled with lyrics and visual palettes, bringing her solo project to the fore. Listen now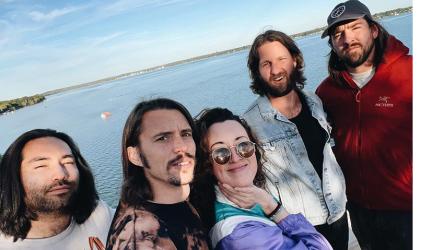 Deau Eyes - Ali Thibodeau is a lot of things singer, songwriter, actress, choreographer, nanny, truck driver, waitress, construction worker, tour manager, baker, bartender, painter, tap dancing elf, journalist, Soul Cycle receptionist, puppeteer, open mic host, Zumba instructor, and dog walker, but most importantly she is Deau Eyes. Listen now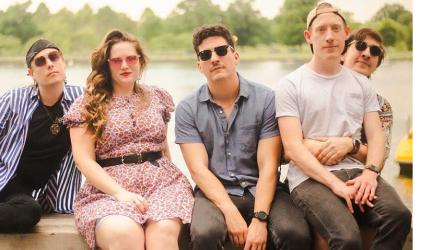 Erin and The Wildfire - Erin & the Wildfire combine elements of funk, soul, and pop into a unique experience for fans. The band, that has been together since 2012, features the "Core Four" AKA Matt Wood (bass), Ryan Lipps (guitar), Nick Quillen (drums) and Erin Lunsford (vocals). Their songs include themes of female solidarity, body positivity, and pizza! This is sure to be a high energy, inspiring performance that will stick with you. Listen now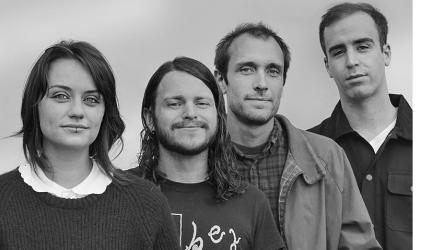 Hotspit - Hotspit is an indie rock band based in Richmond who write emotive, vulnerable tunes with precise guitar work. The quartet hails from a tight, supportive scene where diversity is praised regardless of genre. Listen now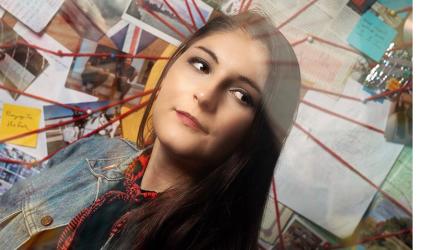 Tyler Meacham - Laid on strong foundations of narrative-forward songwriting, Tyler's musical tastes and inspirations gravitate towards self-made songwriter-producers such as Sara Bareilles, Bleachers and OneRepublic. Lyrically, everything Tyler writes pivots around emotional experiences from her past, honing in on love, loss, and her personal struggle with anxiety and self-worth. Listen now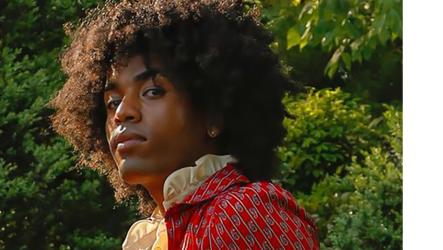 Pharaoh Sistare - Pharaoh Sistare grew up in Richmond, Virginia, surrounded by influences that would directly impact his sound. You can feel the power of the greats like Michael Jackson, Prince, and James Brown in his vintage laced songs, but his love of Golden Age movies and dancers like Fred Astaire and Bob Fosse brings another dimension to his music and style. Listen now
Rebekah Rafferty and The Wakes - Richmond artist Rebekah Rafferty writes melancholy lyrics and pop-rock melodies. When she's backed by The Wakes, the music finds you and the lyrics keep you. The Wakes include Ross Wright, Cierra Mills, and Tyler Pease. Listen now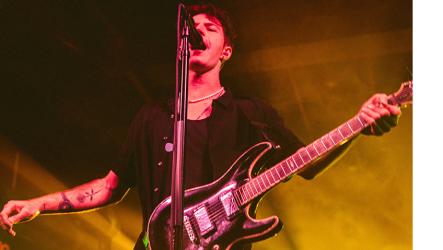 Saint Samuel - Sam writes, produces, and works BTS on just about everything he puts out. He loves writing songs, especially with the new addition of his co-writer and piano player, Emily Bruzzo. But much of his passion lies within production, music video directing/editing. It started as a way to cut the budget down. But now, it's where he lives—creating, singing, performing. It's his livelihood. Listen now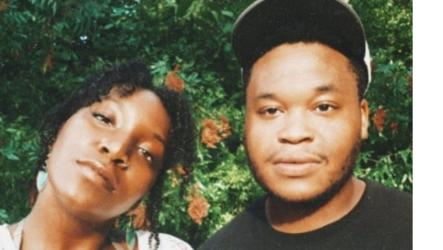 Tiara and Andrew - Tiara & Andrew are an acoustic pop duo based out of Brunswick County Va. For 9 years they have been both band mates and also a dynamic couple. They primarily play music in Richmond Virginia where lately they have been afforded some great opportunities. Listen now.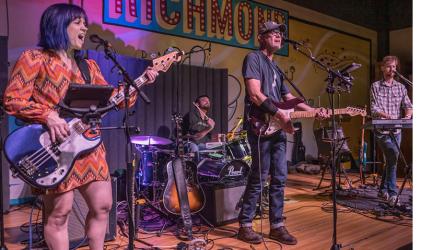 WKNDR - WKNDR plays a style of music they like to call "alternafolkrock." Fusing classical flute with iconic guitar riffs, modern folk rock, and a penchant for all things syncopated, WKNDR plays original music and covers some of their favorite artists as well, like Fleetwood Mac, Tom Petty, and The Head and The Heart. Listen now.