Celebrate Asian American and Pacific Islander heritage this May through the lens of a RVA local! Officer Phon Hoonsan is a RVA resident of over 15 years, a military veteran of the United States Air Force and a life-long public servant. Officer Hoonsan has been a police officer for over 19 years, serving 15 years with Richmond Police Department. Outside of working as a Public Information Officer, Officer Hoonsan loves spending time exploring the region and enjoying RVA's unique and eclectic culture.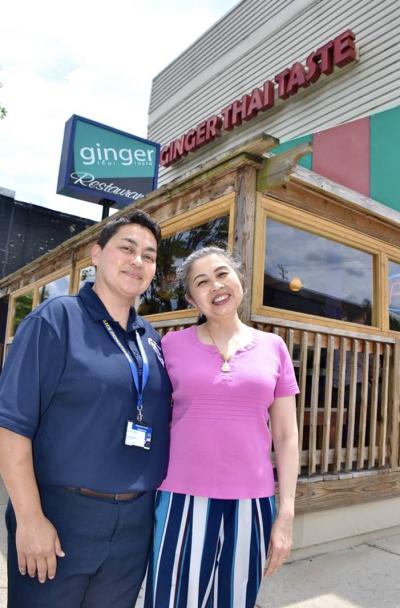 [Photo: Officer Hoonsan (left) with owner of Ginger Thai in Carytown]
Curious to hear dining, sightseeing and nightlife recommendations from a RVA local? Check out Officer Hoonsan's ideal day in RVA itinerary, including top spots to visit, fun attractions and AAPI businesses to support!
About Phon Hoonsan
JOB: Public Information Officer, LGBTQ+ Committee Member, & AAPI Liaison Officer
BACKGROUND: I was born in Bangkok, Thailand & moved to the United States when I was 11 years old. 
FUN FACT: My name "Phon" means rain in Thai. I was born on a rainy Wednesday morning & my mother did not have a name picked out yet – when the doctors delivered me, he asked her what my name is, she looked outside, it was raining, so she named me "Phon."
---
I'd start my perfect day in RVA by hiking the beautiful trails at North Bank Park and Belle Isle. After the hike, we stop by Ginger Thai restaurant for a nice lunch, located in Carytown.
Carytown is also a favorite place to hang out. In this neighborhood you'll find lots of shops, restaurants, street musicians and vendors. For the best bubble tea – you have to stop by Kokee Tea! 
If you have time, plan a visit to Maymont, my favorite RVA greenspace. Their iconic "Japanese Garden" is absolutely gorgeous!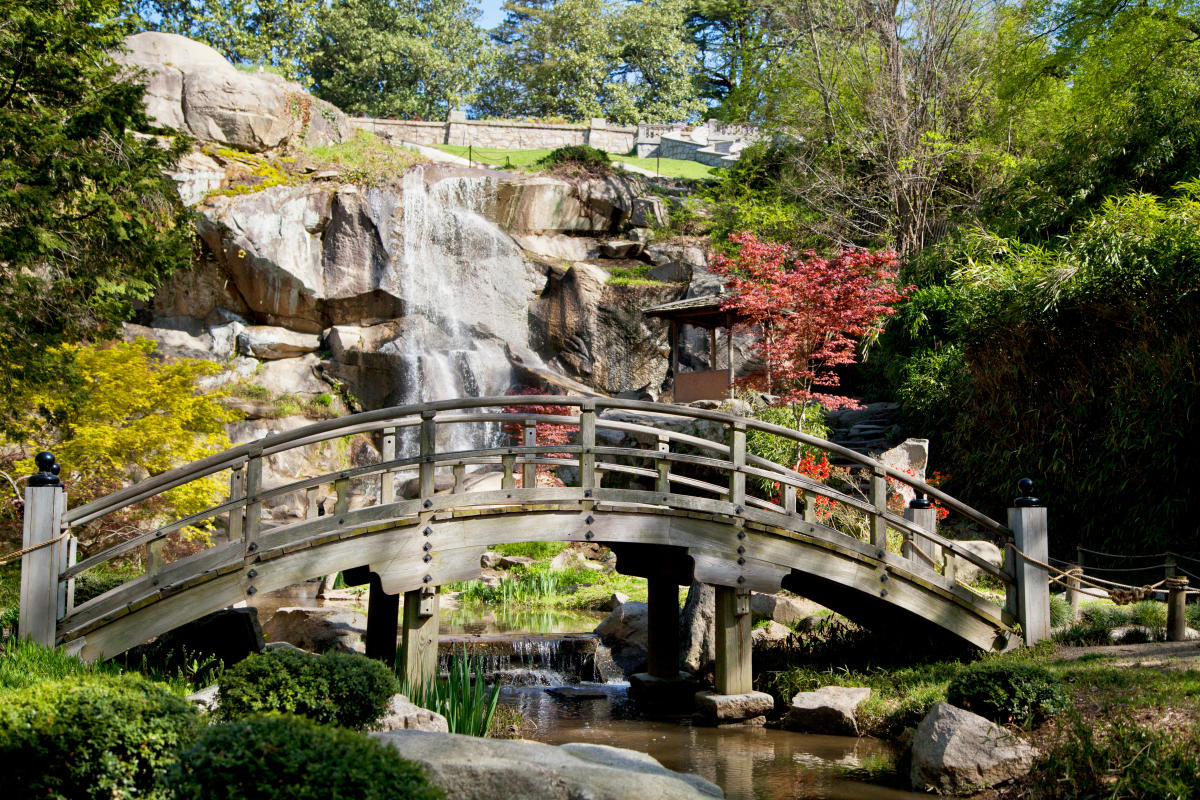 [Photo: Maymont Japanese Garden]
For nightlife, I love checking out local comedians at the Sandman Comedy Club located on East Grace Street. Go there for lots of laughs and a great bar and food menu.
My girlfriend and I love RVA, as it is also very LGBTQ friendly. We enjoying dancing at Babe's (one of the first gay/lesbian bars in Richmond,) and love the drag shows at Godfrey's.
[Photo: Officer Hoonsan (right) with girlfriend, Lindi]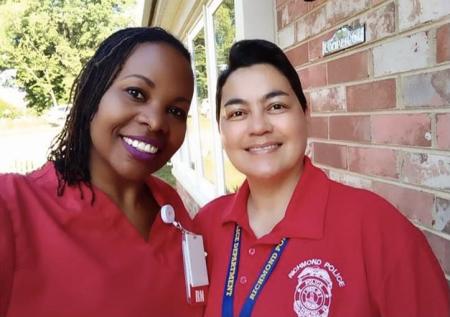 Explore more of RVA's LGBTQ+ community during your next visit with Out RVA, your guide to the best in local dining, nightlife, entertainment & more!
My favorite part about RVA's AAPI community is it's very diverse. The region hosts lots of festivals, including the annual Asian American Celebration at the Greater Richmond Convention Center, plus there are lots of Asian stores throughout RVA.
Be sure to check out a few of my favorite AAPI businesses and local cuisine during your next visit: 
                                                                                                          
Looking for more suggestions on how to spend a day in RVA? Click here to check out Visit Richmond's themed itineraries for lovers of shopping, dining, art & more!