Celebrate Hispanic Heritage Month in the Richmond Region through the lens of an RVA local! Oscar Contreras is a resident of over 15 years, a local Spanish radio personality and an active steward of his community. Outside of his work in radio broadcasting, Contreras enjoys exploring the region with his wife and four children, philanthropy and event planning and amplifying and supporting the Hispanic and Latino community here in RVA. 
Curious to hear dining, sightseeing and family fun recommendations from an RVA local? Check out Oscar Contreras' ideal "Day in RVA" itinerary, including top spots to visit, fun attractions and Latino-owned businesses to support!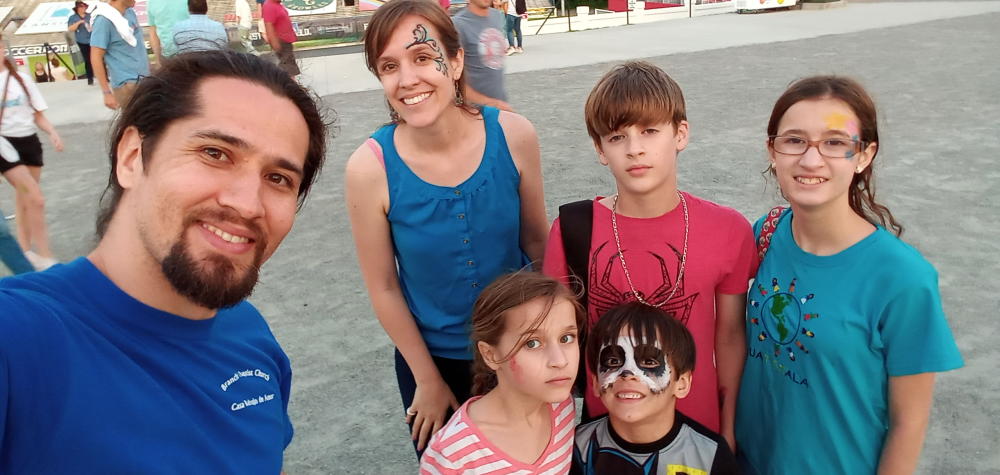 [Photo: Oscar Contreras (left) with his family exploring RVA] 
ABOUT OSCAR CONTRERAS 
JOB: Radio Host at Radio Poder 1380AM
BACKGROUND: I was born in Guatemala and moved to Virginia in 1995. In 2004 I moved to Richmond to study Photography and Film at Virginia Commonwealth University. Currently, I live in the east end of Henrico with my wife and four children.
FUN FACT: I head our church's Thanksgiving event, which is now in its 9th year. We go out on Thanksgiving day and deliver meals to several neighborhoods around Branch's Baptist Church. I have also previously organized the annual ¡Virginia Fiesta! event in collaboration with the Science Museum of Virginia, a celebration of Science and Culture in honor of Hispanic Heritage Month. Learn more about this year's ¡Virginia Fiesta! celebration.
---
Describe Your Perfect Day in RVA
As a family we like to visit parks, museums, festivals, community events and historical sites. Dorey Park and Three Lakes Park are some of the parks my kids enjoy.
Local museums have many great events and programs. We visit the Science Museum of Virginia and the Virginia Museum of Fine Arts several times a year.

[Photo: Science Museum of Virginia]
We also enjoy the Lewis Ginter Botanical Garden, Maymont, and the Wolf Creek Cherokee Museum & Tribal Center. RVA also has some great libraries with many free, family friendly programs.
When we want to explore outdoors, my kids enjoy crossing the James River at the T. Tyler Potterfield Memorial Bridge.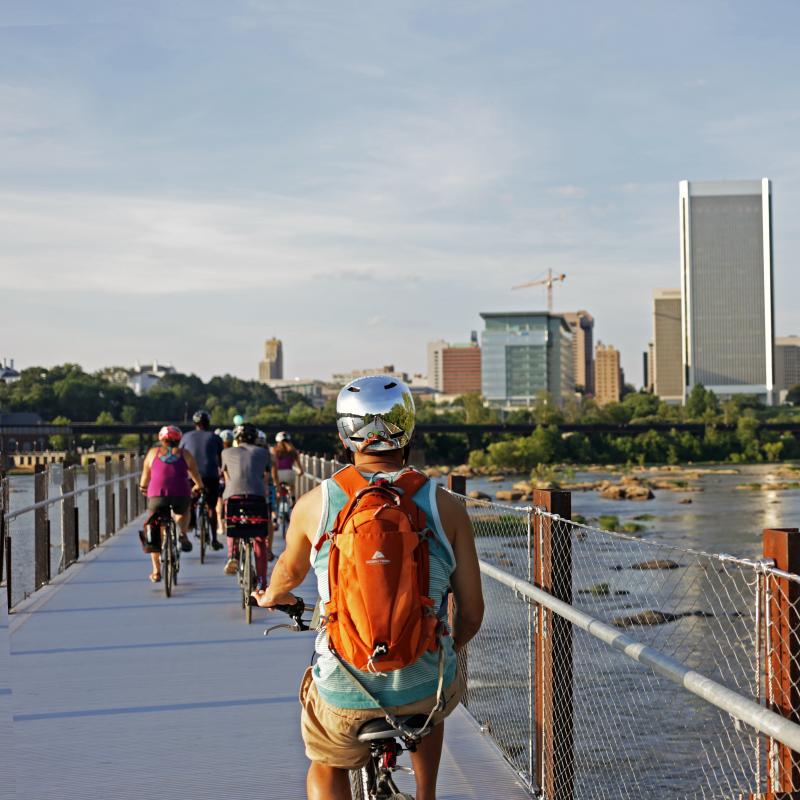 [Photo: T. Tyler Potterfield Memorial Bridge] 
Any RVA restaurant recommendations?
After a long day of exploring, some Latin American cuisine we enjoy includes: 
La Milpa (6925 Hull St. Rd.)
Canastas Chicken (Locations on Laburnum Ave., Forest Hill and Glen Allen) 
El Paraiso Latino Market (4034 Crockett St. Henrico​, VA)
Tasty's Chicken and Bread (4140 Meadowdale Ave.)
What makes you most proud of RVA's Hispanic community?
The immigrant spirit of reinventing oneself, the family and friendship values, and seeing how the Latino/Hispanic communities are helping enrich our region in every aspect of life. Now I see the second generation creating their own Virginia Latino culture. I enjoy seeing our communities working in construction, health, sports, politics, education, business, the arts, and media in my case.
As time goes by, our communities call Virginia their "hogar dulce hogar," home sweet home.
Be sure to mark your calendars for this year's ¡Virginia Fiesta! celebration hosted by Radio Poder 1380AM and the Science Museum of Virginia!